Gear Guy
What Are the Best Tripods For Cell-Phone Photographers?
I'm starting to get into slow-shutter photography and other artistic effects using my iPhone. What are the best tripods for keeping my phone completely still while taking pictures?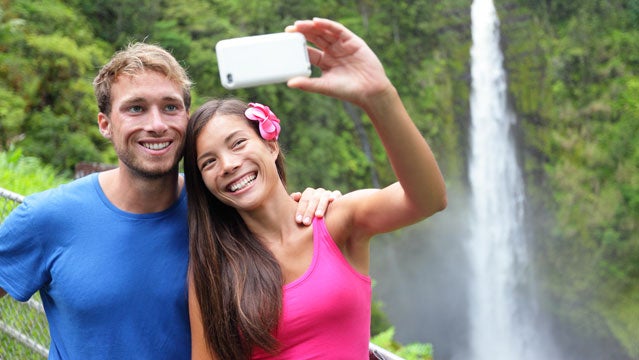 Heading out the door? Read this article on the new Outside+ app available now on iOS devices for members! Download the app.
Most people use tripods to stabilize large, expensive cameras, but they also happen to be one of the best ways to get the most out of your phone when taking pictures outdoors. One of the downsides of shooting with phones is that they take blurry photos in low-light conditions. The little sensors in Apple and Android handsets are less sensitive than those in DSLRs, so you need to hold them rock steady if you to want to capture, say, an image of your friends around a campfire. A small tripod solves that problem and lets you take complex shots like long-exposures. Best of all, it lets everyone join in on group shots because no one has to hold the camera.
Taking along a heavy-duty tripod may erase some of the convenience of phone photography. Luckily, a handful of manufacturers have recently developed low-weight and often low-cost solutions, from a disk that lets you transform three trekking poles into a stand to an adapter that lets you use your phone with the high-end tripod you already own. With all kinds of phone-specific tripods on the market, you can go high performance (over $100) or super low-end, such as this DIY version (bring your own razors). After the jump, we'll show you the best options at each end.
One other thing: If you're planning on shooting long-exposure photos, you'll need to upgrade from your phone's included camera app. For iPhones, the best example is Slow Shutter Cam, ($.99). For the Android, it's Camera FV-5, ($3.91).
Polepod
Joby GripTight Mount and GorillaPod Stand
Glif+ Tripod Mount For iPhone
Tamrac Zipshot Mini
Manfrotto Klyp Case and ML120 LED Light
The Best Cell-Phone Tripods: Polepod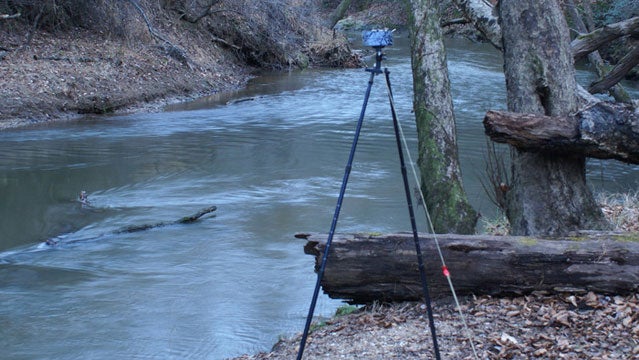 One of the most outdoor-friendly new tripods for camera phones and small point-and-shoots is called Polepod, a Kickstarter campaign with the product available in May. The beauty of Polepod is that it takes advantage of stuff hikers already have on hand.
The device itself is a little plastic and metal disk that lets you wedge three poles together to make a freestanding tripod. (There has always been the good old practice of using a single trekking pole to stabilize, and some poles even have a hidden camera mount inside their handles, but these monopods have a more limited photographic use.) For a slightly bigger investment ($50), the inventor will throw in a third-party ballhead, tent stake, rope, and an adjustment system so you can use two poles and a nearby tree when you're hiking by yourself.
WEIGHT: Under an ounce.
COMPATIBLE WITH: Android and Apple phones, small cameras.
PRICE: $30.
The Best Cell-Phone Tripods: Joby GripTight Mount and GorillaPod Stand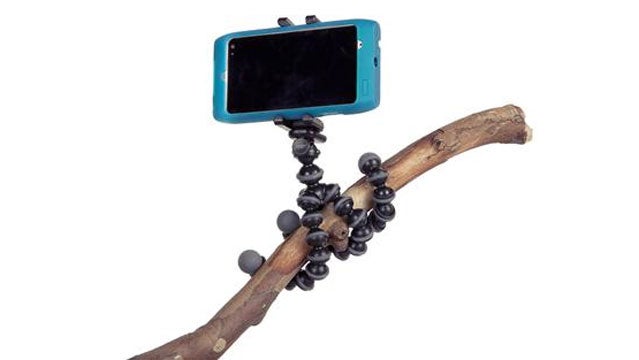 Joby makes the famous and ultra-bendy GorillaPod tripod, which is designed to wrap around a tree branch, perch on uneven ground, or grip the handlebars of a parked bike. Now, the company has perfected a case-compatible mount that grips onto any Android phone or iPhone and attaches to any tripod.
WEIGHT: 2.4 ounces.
COMPATIBLE WITH: All Android and Apple phones.
PRICE: $20, mount only; $30, mount and tripod.
The Best Cell-Phone Tripods: Glif+ Tripod Mount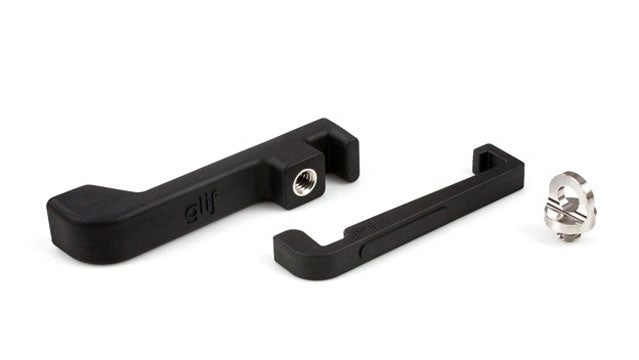 This mount gives you the bare essentials for affixing your phone to any tripod, from Joby's GorrillaPod to your Aunt Eunice's old tripod. The "plus" in Glif+ means the product comes with an extra little arm to hold your iPhone even tighter (probably a good idea in the outdoors). Glif products only work on iPhones without a case.
WEIGHT: Under an ounce.
COMPATIBLE WITH: iPhone 4/4s/5.
PRICE: $30.
The Best Cell-Phone Tripods: Tamrac Zipshot Mini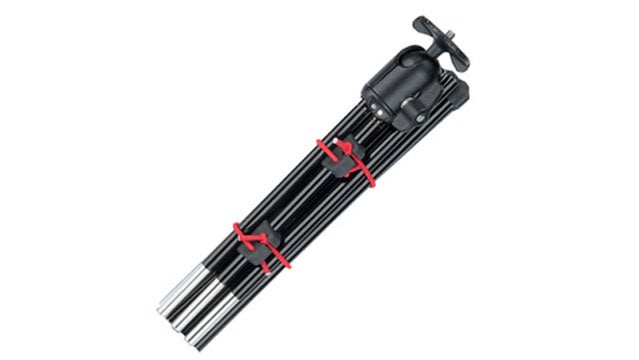 The lightest full-sized tripod in the world, the 28-inch Zipshot sits on aluminum-alloy legs held together with an elastic cord, just like tent poles. While it's plenty secure for equipment up to three pounds, it's not the most stable platform for making frequent or sensitive adjustments. But at under 10 ounces and nine inches folded, it makes a pretty useful backpack accessory for the price. To connect it to a phone, you'll need to buy one of the mounts listed earlier.
WEIGHT: Nine ounces.
COMPATIBLE WITH: Cameras with a mount thread.
PRICE: $40.
The Best Cell-Phone Tripods: Manfrotto Klyp Case and ML120 LED Light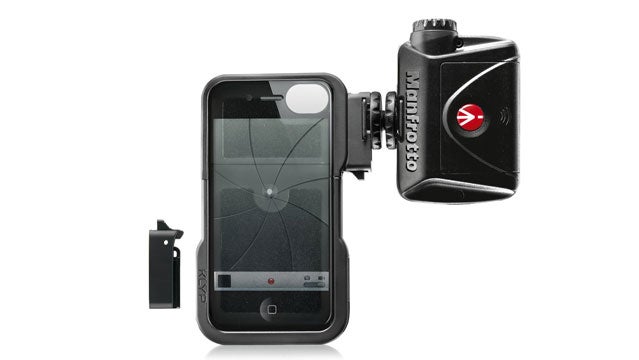 In order to offer iPhone shutterbugs a more highly engineered option, Manfrotto has created this rugged, polycarbonate case with its own tripod mount. You can buy the case by itself ($30) or along with a bundle of the company's upscale photo accessories, such as a battery-powered LED light for better quality images.
WEIGHT: Under an ounce (case); 3.2 ounces (LED light).
COMPATIBLE WITH: iPhone 4 and 4s only.
PRICE: $80.