The Best Stand-Up Paddleboards of 2016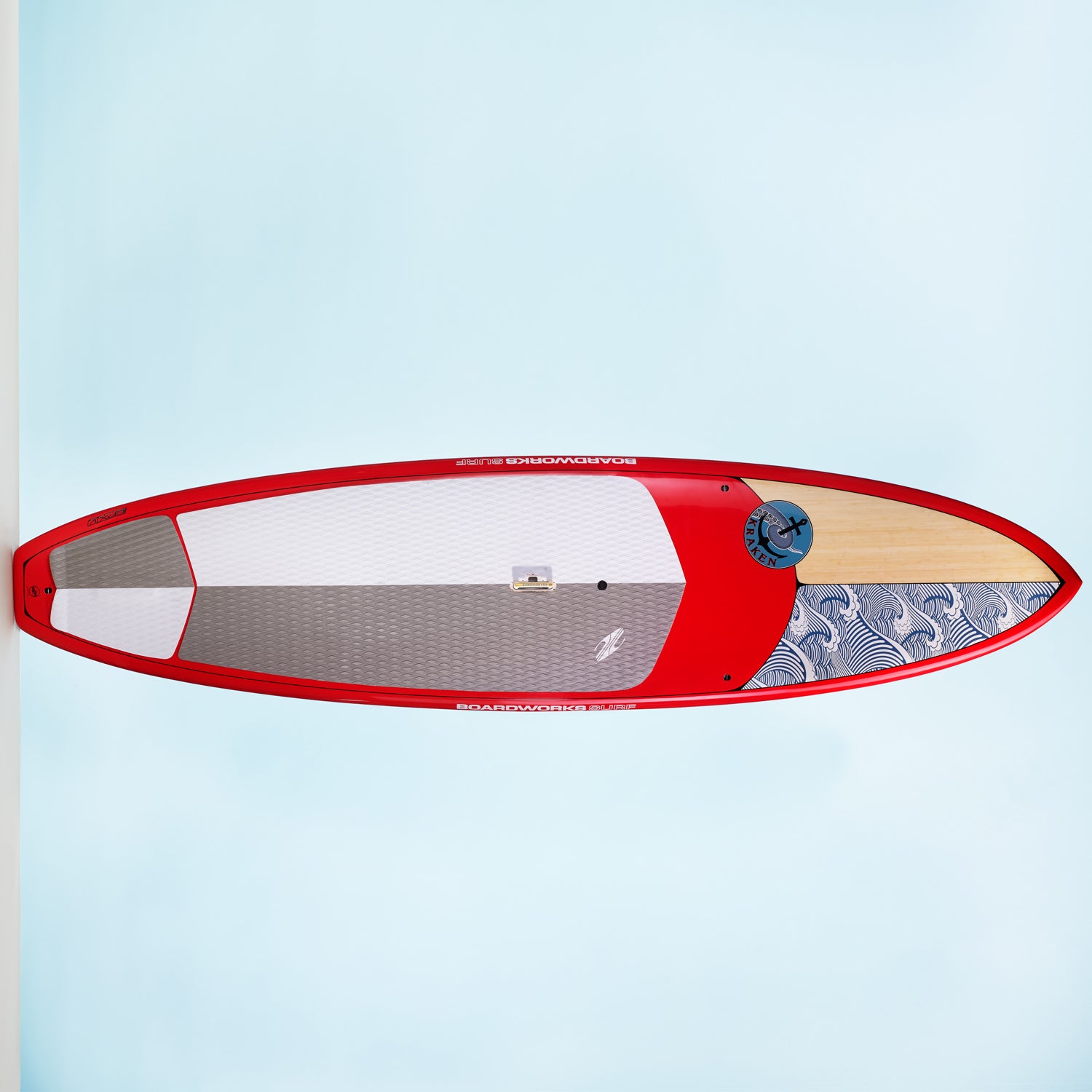 Heading out the door? Read this article on the new Outside+ app available now on iOS devices for members! Download the app.
Paddleboarding is flourishing. Though the initial sales boom has slowed, innovation continues. The newest boards are better made and more smartly tailored to specific pursuits like surfing, fishing, and whitewater adventures. Meanwhile, prices for many categories keep coming down, thanks to all the competition and increased efficiencies in production. Our picks highlight a variety of boards designed to excel at focused activities and a couple that are good at pretty much everything. Honestly, though, with all the new options out there, we're finding it hard not to want a garageful.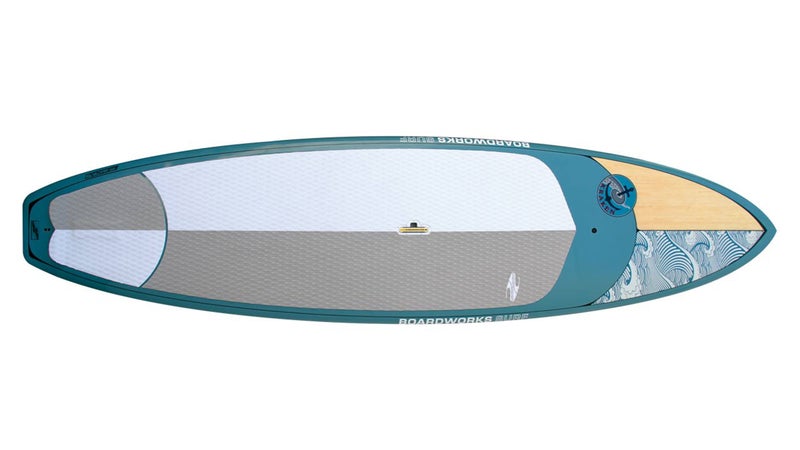 Boardworks Kraken 10'3″ 
Gear of the Year 
There's much to like about a board that's fun to ride in all conditions. The Kraken is stable and quick whether you're paddling over glassy water, churning through wind chop, or riding waves. Carlsbad, California, company Boardworks offers it in a shorter, surf-specific 9'3″ version and a longer, touring-minded 11-footer, but the 10'3″ threads the needle in terms of versatile performance. It glides surprisingly well for such a steady 34-inch-wide platform, and with thinner rails and slight rocker in the nose and tail, it can hold a line in punchy beach breaks. A bamboo layer adds durability and supports the clean and classy look. 

Price $1,299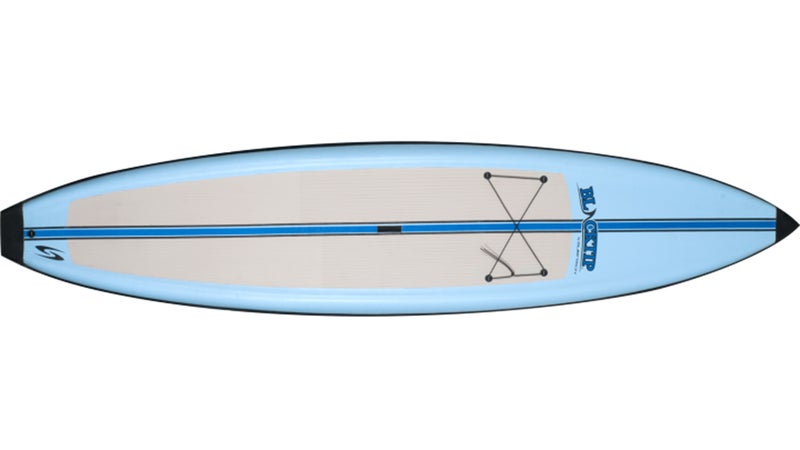 Surftech Saber Blacktip 11'6″ 
Best For: Worry-free cruising.
The Test: Surftech's Blacktip boards offer the comfort, traction, and safety of a soft foam-top deck matched with the glide of a fiberglass bottom. They're also built to endure the bangs and paddle sideswipes that come with regular adventuring. Make no mistake, the 29-inch-wide Saber is leagues ahead of the cheap soft-tops you'll find at big-box stores. It paddles smoothly and has impressive glide—last year's hardtop version won Gear of the Year—that will please experienced touring SUPers. Testers lauded the sunken deck, which keeps the rider's center of gravity lower to the water. 
The Verdict: A fun, utilitarian cruiser at a great price.

Price $999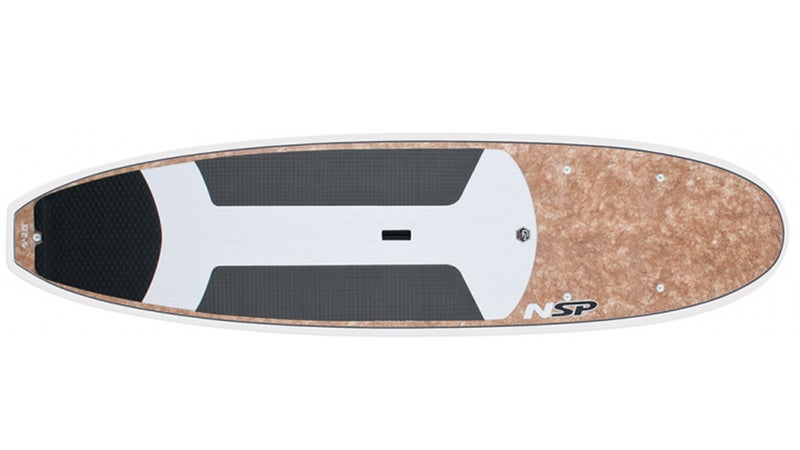 NSP Cocomat 11' Cruise 
Best For: Venturing into the lineup.
The Test: If you paddle primarily for fitness but want to start surfing mellow waves, this is your new toy. The 31-inch-wide platform is supremely stable, but thanks to double-concave bottom contours and a three-fin setup, the big board pivots effortlessly, making it ideal for new waveriders. At nearly 200 liters, there's plenty of volume for those just looking to cut around on flatwater. Bonus: the Cocomat's topsheet is constructed from coconut-husk fibers sandwiched between layers of fiberglass, slightly reducing environmental impact. 
The Verdict: A versatile player with a strong hankering to drop in.

Price $1,399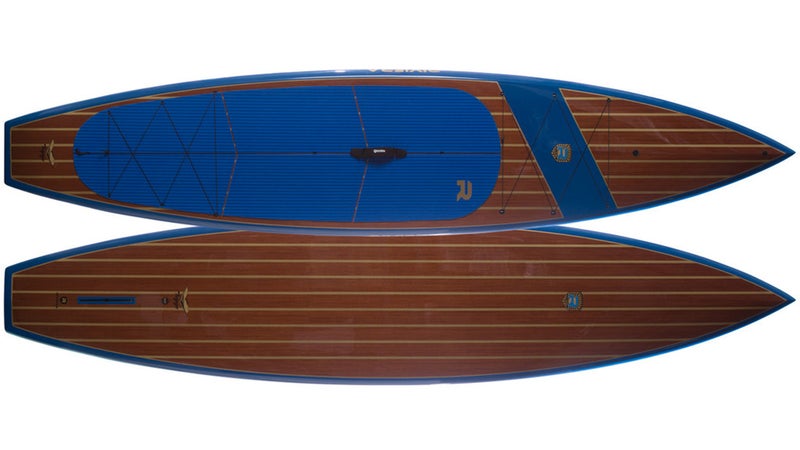 Riviera Voyager Classic 12'6″ 
Best For: Touring in style.
The Test: Think of the Voyager Classic as the wood-paneled Cadillac of SUP touring. The displacement hull tracks like a racing board, but this fiberglass single-fin with an eye-catching wood-veneer deck is otherwise built for mellow cruising. At 32 inches wide, it's an easy balancing act for developing paddlers exploring flatwater lakes and mellow ocean swells. When the wind kicks up, the turned-down nose slices through chop, and plenty of tie-downs hold gear securely. The Voyager Classic is built with Riviera's new Eco Molded Blank, a stronger and less wasteful base material. Kevlar rails protect against dings from minor bumps, and a newly designed neoprene handle helps you heft the 28-pound weight. 
The Verdict: A beginner-friendly board with old-school aesthetics. 

Price $1,500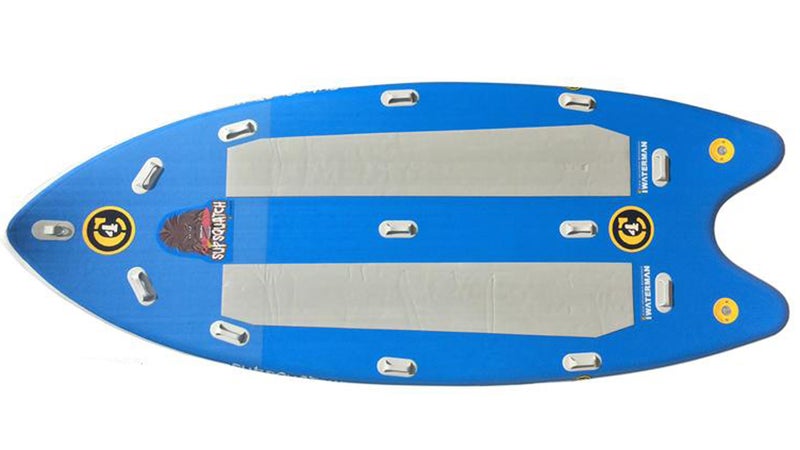 C4 Waterman SUPsquatch 18' 
Best For: Making friends.
The Test: Last year we gushed over C4 Waterman's giant Raptor. This year the company doubled down on the size—and fun—with the SUPsquatch, which is four feet longer and reaches 6.7 feet wide at the middle. This beast easily fits eight adult paddlers or a dozen youngsters. It's a uniquely entertaining party boat on a lazy river or a shockingly capable team-surfing machine on overhead ocean waves. The heavy-duty PVC and rubber body stands up to all kinds of abuse, but there is a weight penalty: the SUP-squatch tips the scales at 60 pounds. You'll want a compressor to inflate the monster board and at least two people to carry it down to the beach. 
The Verdict: Go super big or go home. 

Price $3,995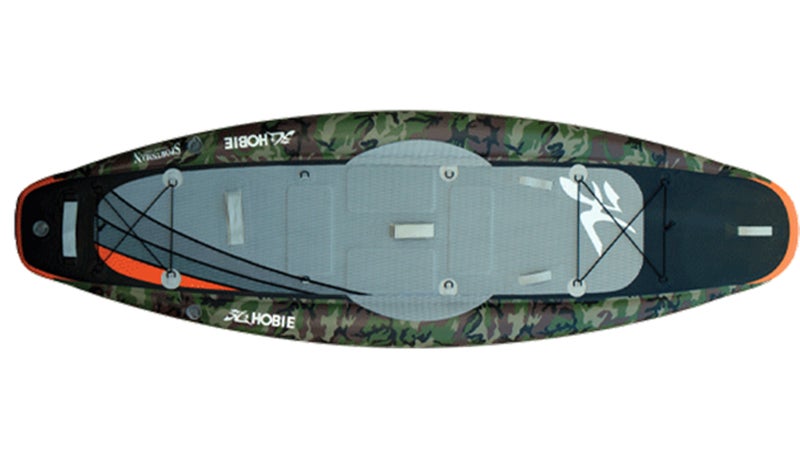 Hobie 10'9″ Sportsman 
Best For: Landing lunkers.
The Test: People have been fishing from SUPs for years, but there are few purpose-made boards. Hobie launched the inflatable Sportsman in 2014 and has continued to refine it. With a catamaran-like design, 38 inches of width, and nearly 300 liters of total volume, this board lets you comfortably fight and land that 20-pound striper. Multiple D-ring tie-downs can be used to secure a cooler (for fish, people!) and just about everything else you might need. Accessories like rod holders can be added using Ram Mount's Bond-a-Base mounting pads. Drop-stitch heavy-duty PVC construction and skid plates under the two outer chambers allow for worry-free landings on the beach. Comes with a three-piece paddle. 
The Verdict: Cast away without falling in. 

Price $1,399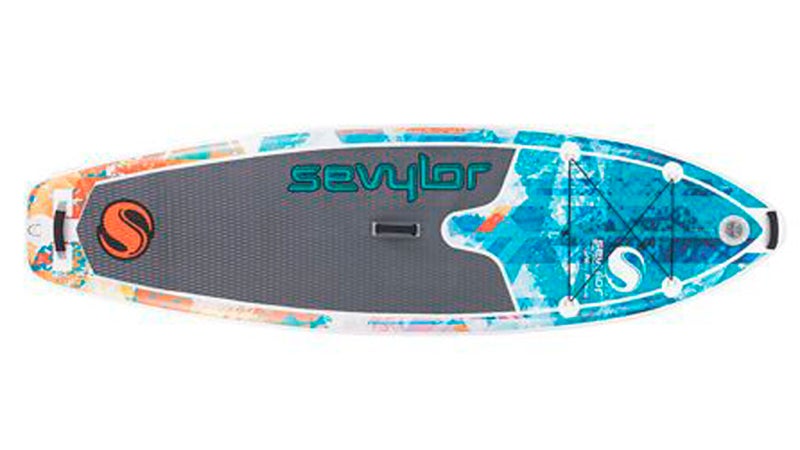 Sevylor Andy Signature 9'6″ 
Best For: Whitewater.
The Test: This board takes its name from pro skier Andy Mahre, who paddles challenging rivers in his off-season. When inflated to its maximum  15 psi—about 12 minutes with the included pump—the Andy Signature gives you a rigid whitewater SUP with a few inches of rocker in the nose to get you through the rapids. (Newbies looking to stay upright should consider the ten-footer in the line.) It also plays well in small surf, but don't expect to make any hard bottom turns. At 21 pounds, it's an easy haul when folded into the included backpack. 
The Verdict: A solid first step into SUP river running. 

Price $1,250