2023 Summer Gear Guide
The Best Surfboards of 2023
Six testers rode nearly two dozen surfboards. These were the ones that came out on top.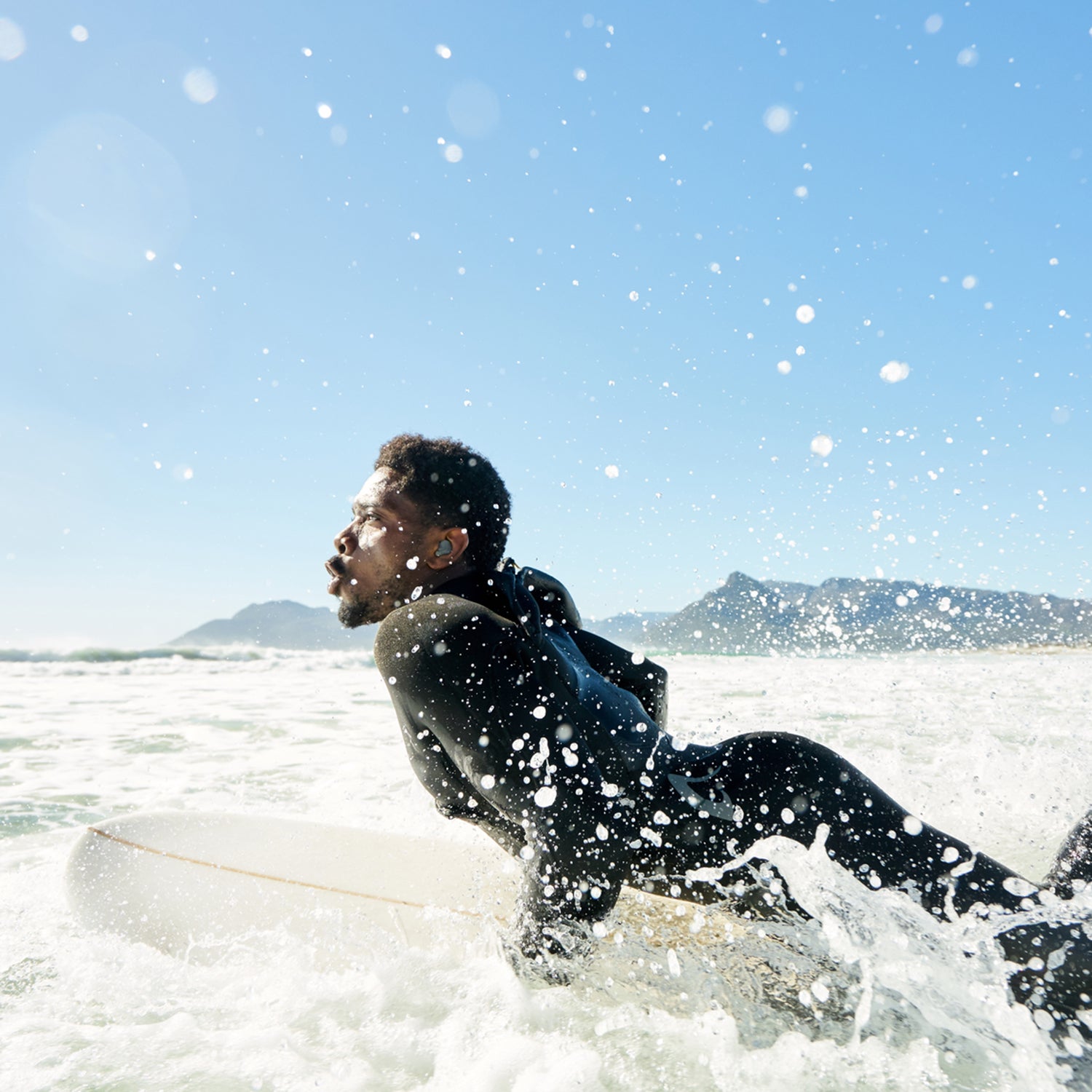 Heading out the door? Read this article on the new Outside+ app available now on iOS devices for members! Download the app.
In the history of surfboard design, there has never been such a diverse, expertly-crafted array of boards available as there are today. They now come in all shapes and sizes, in a multitude of constructions, for any type of wave imaginable—which is fantastic news for average and expert surfers alike. Gone are the days of riding ill-fitting boards not suitable for your local haunts. Now you can draw unique lines on a long-railed mid-length in the morning and rip apart your closest beach break on a four-finned shred stick in the afternoon.
But sometimes the cornucopia of options can feel overwhelming when you're on the hunt to expand your quiver. To help simplify the process of picking out a new sled in 2023, we gathered as many boards as we could get our hands on, rode them in a variety of conditions, and zeroed in our six favorite shapes on the market today.
The Winners at a Glance
Bing Surfboards The Levitator II
Channel Islands CI Mid
Lost Surfboards Retro Tripper
Pyzel Surfboards The Shadow
JS Industries Sub XERO
Sharp Eye Inferno 72 in Dark Arts Technology
How We Test
Number of Testers: 6
Number of Products Tested: 23
Number of Waves Ridden: Hundreds
Number of Dings Acquired: 3
After securing nearly two dozen boards from some of the world's most talented shapers, we corralled a handful of test subjects eager to find any excuse to go surfing. All based in North County San Diego–home to some of the most consistent waves in Southern California–our crew of testers varied in age, height, weight, gender, and ability. From former surf magazine editors to hardcore surfboard aficionados and one World Surf League (WSL) commentator, the team we enlisted had roughly 140 years of surfing under their collective belts, making them sharp test subjects. To get a diversity of opinion, each model had to be ridden by at least two testers.
The goal with each assessment was to catch as many waves as possible, both rights and lefts (to test the board's maneuverability going frontside versus backside) in conditions as close to what they were each made for. After each tester finished riding a board, they provided us with feedback on how well the whip paddled, how well it carried speed, how it maneuvered on various parts of the wave, which conditions it might perform the best in, and any other observable strengths or weaknesses.
After the results were in, we decided to break down the top performing gear into the following categories: best small-wave, best alternative, and best high-performance boards.
Meet Our Testers
Category Manager
Age: 33
Stance: Regular
Height: 5 ft 2 in
Weight: 115 lbs
Ashtyn Douglas-Rosa has been on the editorial staff at SURFER magazine for nearly a decade. When not writing about all things surf, she can be found in the lineup of her local beachie, alongside the rest of the testers.
Lead Testers
Age: 45
Stance: Regular
Height: 6 ft
Weight: 187 lbs
Born and raised in North County San Diego, California, and nephew to legendary shaper Mike Slingerland, Chris Slingerland knows a thing or two about good board design. Whether he's shredding his local haunts or charging massive tubes in Mexico, Slingerland is well acquainted with which boards perform best in different conditions.
Age: 46
Stance: Goofy
Height: 5 ft 7 in
Weight: 158 lbs
WSL commentator, host of the Monday M.A.S.S podcast, and former editor-in-chief of Transworld Surf, Chris Cote just might be the most stoked person in all of action sports—and one of the most knowledgeable when it comes to surf equipment.
Age: 49
Stance: Goofy
Height: 5 ft 8 in
Weight: 175 lbs
Justin Cote worked for surfboard manufacturer SUPERbrand for many years before switching to the real estate industry. When he's not selling houses or pushing his kids into waves, you can find him ripping apart his local beachbreak.
Age: 38
Stance: Regular
Height: 5 ft 9 in
Weight: 150 lbs
As the former editor-in-chief of Surfing Magazine, you'd be hard-pressed to find someone who knows more about high-performance surfboards than Morton. He's traveled all over the world alongside top pro surfers and now splits his time between Saint Augustine, Florida and North County, San Diego.
Spencer Rosa
Age: 32
Stance: Regular
Height: 5 ft 11 in
Weight: 182 lbs
Spencer Rosa was brought down to the beach the day he was born and has been ripping ever since. As a collector of vintage SURFER magazines and an ever-expanding quiver of surfboards, Rosa is an ideal test subject. He is also happily married to our lead category manager.
Best Small-Wave Boards
Bing Surfboards Levitator Type II (from $1,525)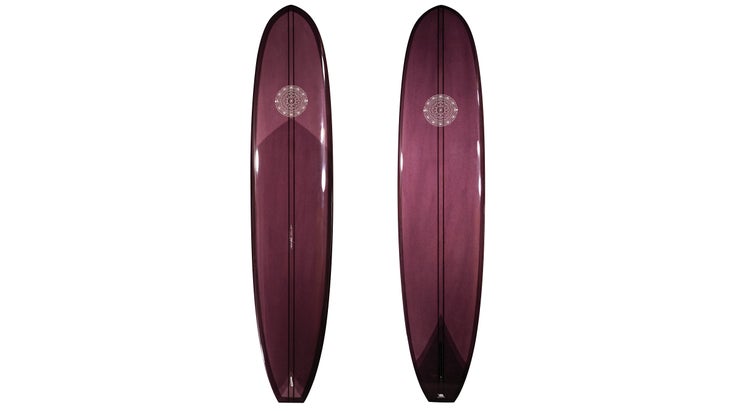 Dimensions: 9'2"x 23 ¼" x 2 7/8" (Available in 9'0" – 10')
Pros: Extremely maneuverable for a log
Cons: Not the best noserider
If you're in the market for a traditional log that'll serve you in a range of conditions—from ankle-high rollers to punchier beachbreaks—then Bing's Levitator Type II is worth a look. Shaper Matt Calvani wanted to create something more maneuverable than his original noseriding-focused Levitator model. He narrowed the board slightly and added a little more curve in the outline, but kept the wide point forward to allow for effortless trim. He also added a rolled vee bottom contour out the tail to keep turns smooth and generate drive to get around sections.
While Calvani sacrificed a little bit of the board's noseriding performance to focus on its turning ability, the testers—most of whom ride shortboards when conditions allow—loved its versatility. "This was one of the most maneuverable 9'2" single fins I've ever ridden," said Slingerland, who tested it out on a bigger day. "It came off the bottom almost effortlessly, carried speed through the flat sections very well, and I could really cut it back with ease." Another tester loved the board so much, he rode it to a semifinal finish at a local longboard contest. "The conditions seemed to change every heat and the board adapted well," said Spencer Rosa. "In one heat, I dropped in early outside on a steeper wave and walked to the nose while it was doubling up and closing out. The board and I hung in there as long as possible before I cross-stepped back and turned to straighten out. It felt great to push on the rails and do cutbacks both frontside and backside."
Bottom Line: Top-notch all-around log for a variety of conditions
JS Industries Sub Xero (from $799)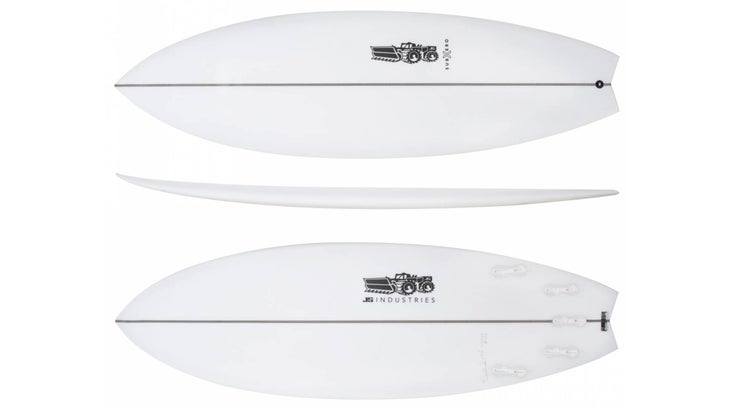 Size Range: 5′ 2″ x 19 "x 2 5/16″ (24.5L) to 6′ 8″ x 22 1/2″ x 3 1/2" (56.8L)
Pros: Super fast; great paddler; springy off the bottom; turns tight in the pocket
Cons: Some testers felt like the board didn't want to go vertical on their backhand
When the waves are small—the chest-high-and-under range—more foam is your friend. Which is why when the waves were less powerful, our testers loved this thick, low-rockered performance groveler shaped by Jason Stevenson. While some small-wave shortboards tend to be less maneuverable with their added volume, the Sub Xero goes exactly where you want it to go, thanks to its bottom contour and slightly-pulled-down rails. "Its frontside turning ability was very good," said Slingerland after testing the board in one- to three-foot waves. "It was very springy off the bottom and handled great wrapping turns out on the face while carrying speed throughout. Backside, I was able to do two nice lip snaps while carrying lots of speed on a two-foot wave, where I'd normally struggle to keep speed."
The board is outfitted with a five-fin set-up, adding to its versatility. Tester Justin Cote recommended riding it as a quad if you've got a need for speed. "It turns great and paddles pretty well for how small the board is," said Cote, noting how the board allowed him to perform at his best even when the waves were sub-par. "This old fart even did a little frontside straight air on a waist-high left." Testers did note that the upper wave size for this board is around three to four feet.
Bottom Line: A maneuverable small-wave sled for when you still want to rip
Best Alternative Boards
Channel Islands CI Mid (From $1,095)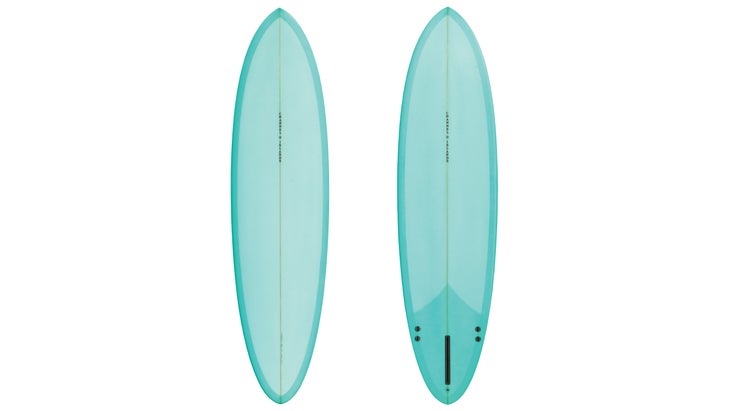 Size Range: 6'6" x20 ½" x 2 9/16" (37.8L) to 7'10" x 22" x 3" (57.1L)
Pros: Great paddler; holds well in the pocket; allows for smooth, drawn-out arcs
Cons: Requires staying in the critical part of the wave to maintain speed; doesn't handle late drops
Lately, the surf world has been obsessed with mid-length surfboards (or eggs) for their wave-catching ability and ease of use in a variety of waves. When Channel Islands, one of the major players in performance surfing, releases a model in this vein, you know the trend has reached peak frenzy. Holding the CI Mid in your hands makes you feel like you've time-warped back into the '70s, ready to draw some classic lines at an empty point. While all the nearby points are crowded with surfers now, we were still able to tap into some smooth rides on this modernized two-plus-one fin setup.
"I generally ride shortboards every day and longboards when it's small, but this board felt natural both frontside and backside," said Spencer Rosa of riding it in chest-high surf. He did note that surfers should approach their surfing differently than when they're riding other boards. "I was able to maneuver from rail-to-rail and generate good speed off the bottom." This board came alive when the wave had more shape and power, according to Rosa, but he found it struggled with flat sections, late drops, and vertical lip bashes. The board's egg-like shape, low entry rocker, and ample foam made it a paddle machine, and its modern double-barrel concave bottom with refined shortboard style rails make it reactive to the rider's intentions. Our testers loved laying down smooth, groovy arcs on this thing.
Bottom Line: A fun addition to any quiver for surfers looking to draw new lines
Lost Black Sheep Retro Tripper ($850)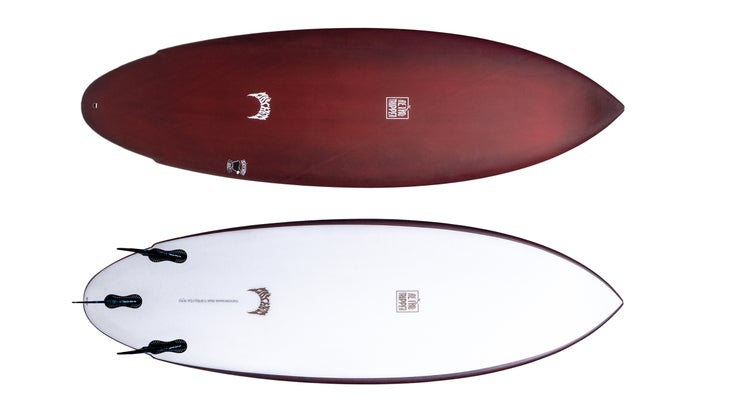 Size Range: 5'2" x 18.50" x 2.25" (24.25L) to 6'6" x 22.25" x 2.80" (45.50L)
Pros: Lightning fast; lightweight; responsive; a fun alternative outline to ride in good waves
Cons: Like all EPS and carbon fiber boards, it can be sensitive to delaminating if left out in the sun for too long
If you want a board that's "fast as sin," but has a little more of an experimental shape than a standard thruster, then be sure to check out the Retro Tripper in Black Sheep technology. Boards built this way start with an EPS foam core that weighs only 1.5 pounds, that is then laminated in a combination of carbon fiber and fiberglass. The result is an insanely lightweight yet responsive ride.
And don't let the fishy shape of the Retro Tripper fool you into thinking it's solely suitable for small, mushy waves: it might be short, low-rockered, wide-nosed, and meant to be ridden as a twin-plus-one, but this thing handles great in punchy fare. Shaper Matt Biolos made some magic here, and the board's bottom curves, tail rocker, and winged pin tail allow for control and precision when turning at high speeds.
Tester Chris Cote called the board, "A little nugget of joy." He found that despite the low entry rocker, the board caught waves easily and didn't dig the nose once he did. "It was very easy to generate speed and get that flow going—this is a great board for airs."
Bottom Line: A unique shape and construction that still rips
Best High-Performance Boards
Sharp Eye Inferno 72 in Dark Arts Technology (From $1,355)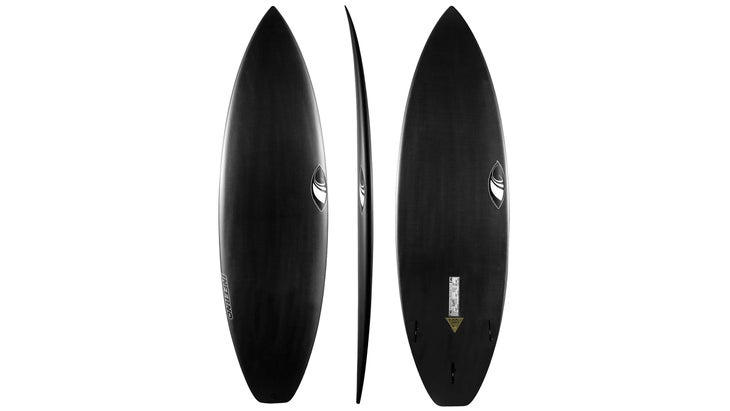 Size Range: 5'4" x 18.25 x 2.25" (22.2L) to 6'4" x 20.625 x 2.75 (36.7L)
Pros: Everything about it will make you a better surfer
Cons: It's so good, you can only blame yourself for poor surfing
If you've noticed an increasing amount of black, carbon-wrapped shortboards dotting your local lineup, that's for good reason. Dark Arts carbon fiber technology hit the surf scene just a handful of years ago, but it's already becoming a mainstay in surfers' quivers due to its performance-enhancing attributes. Red-hot surfboard makers like Jon Pyzel, Marcio Zouvi, and Matt Parker send shaped, stringerless EPS foam cores to the Dark Arts factory, where the boards are then wrapped with carbon fiber and vacuum-bagged, creating extremely lightweight, durable, and responsive designs.
Of all the high-performance shortboards tested, Sharp Eye's Inferno 72, shaped by Zouvi, received the most praise. "This board feels like an extension of my feet," says tester Zander Morton, who rode this whip in everything from one-foot dribble to six-foot barreling beachbreak. "There's something about the carbon that adds a unique spring to the board—it carries 20 percent more spring and speed than any other board in my current quiver." Morton said the Sharp Eye Inferno is in the top five best boards he's ever tested—and he's ridden hundreds. "This board has done more for my surfing than anything I've had in the past decade."
Bottom Line: A space-age shortboard for advanced surfers looking to take their performance surfing to the next level
Pyzel The Shadow (From $795)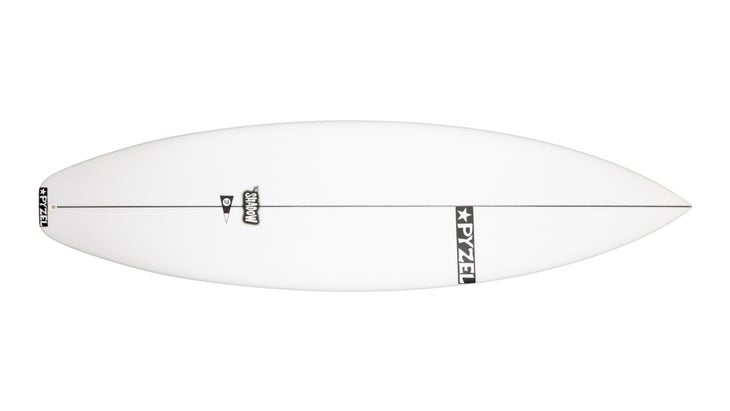 Size Range: 5'7″ x 18 3/8″ x 2 3/16″ (23.60L) to 6'6″ x 19 7/8″ x 2 3/4″ (37.20L)
Pros: Performed exactly like a high-performance board should
Cons: While it didn't struggle for speed at all, it wasn't the quickest shortboard we tested
Hopping on The Shadow felt like slipping into an old pair of comfortable shoes–it didn't take much time to find flow and maneuverability. "The board felt really solid going both directions," noted Morton, who tested it out at his local beachie on a two- to three-foot combo swell. "No quirks or surprises—it was easy to jump on and feel comfortable from the very first wave. It felt like a board I can trust."
For being a high-performance board, The Shadow doesn't seem overly aggressive. There's a little extra foam under the chest area for an added bit of float and wave-catching prowess. While we wouldn't necessarily recommend this stick for beginners, it's a great all-arounder for those working on going more vertical. "This board was easy to turn off the bottom and into the lip backside, and it felt really nice in the pocket on frontside carves and snaps," said Morton. "The fins released easily, but I was always in control of the board, which let me push as hard as I wanted."
Thanks to the board's reliability in a wide range of conditions, the Shadow is a Pyzel team favorite, and a top board choice for World Tour surfers like John John Florence. If you're an intermediate-to-experienced ripper looking for a board that'll read your mind and do exactly what you want it to do, look no further than The Shadow.
Bottom Line: A solid modern shortboard for a range of conditions
How to Buy
Go to Your Local Surf Shop
Support your local watering hole by purchasing a board—whether off the rack in standard stock sizes or by submitting a custom order. The shop owner or manager can help you dial in the best dimensions for your height, weight, and experience, and also talk you through the best fin options for your new sled.
Speaking of experience, be honest—with the shop employees and yourself. What level of surfer are you? What kind of waves will you truly be riding on this board? Being humble and speaking truthfully will go a long way toward getting the right equipment so you can catch more waves and have more fun.
Go Straight to the Shaper
If you're having trouble ordering a specific board through your local surf shop, most of the shapers mentioned above accept direct orders through their websites. You can tinker around with their volume calculators online and decide which board shapes and specs are right for you. If you're still having trouble, give them a call.
Buy Used
Buying a new surfboard can be a big investment. If you're not ready to drop a chunk of change on a freshie, or want to try a new shape but aren't sure if you'll like it, take some time to peruse Craigslist, Facebook Marketplace, and OfferUp. Reputable resellers like Surfboard Broker also have a great inventory of used boards.
Lead Photo: Juno/Stocksy