Color Us Impressed
Sanborn Canoe's paddles are so pretty, we almost don't want to get them wet.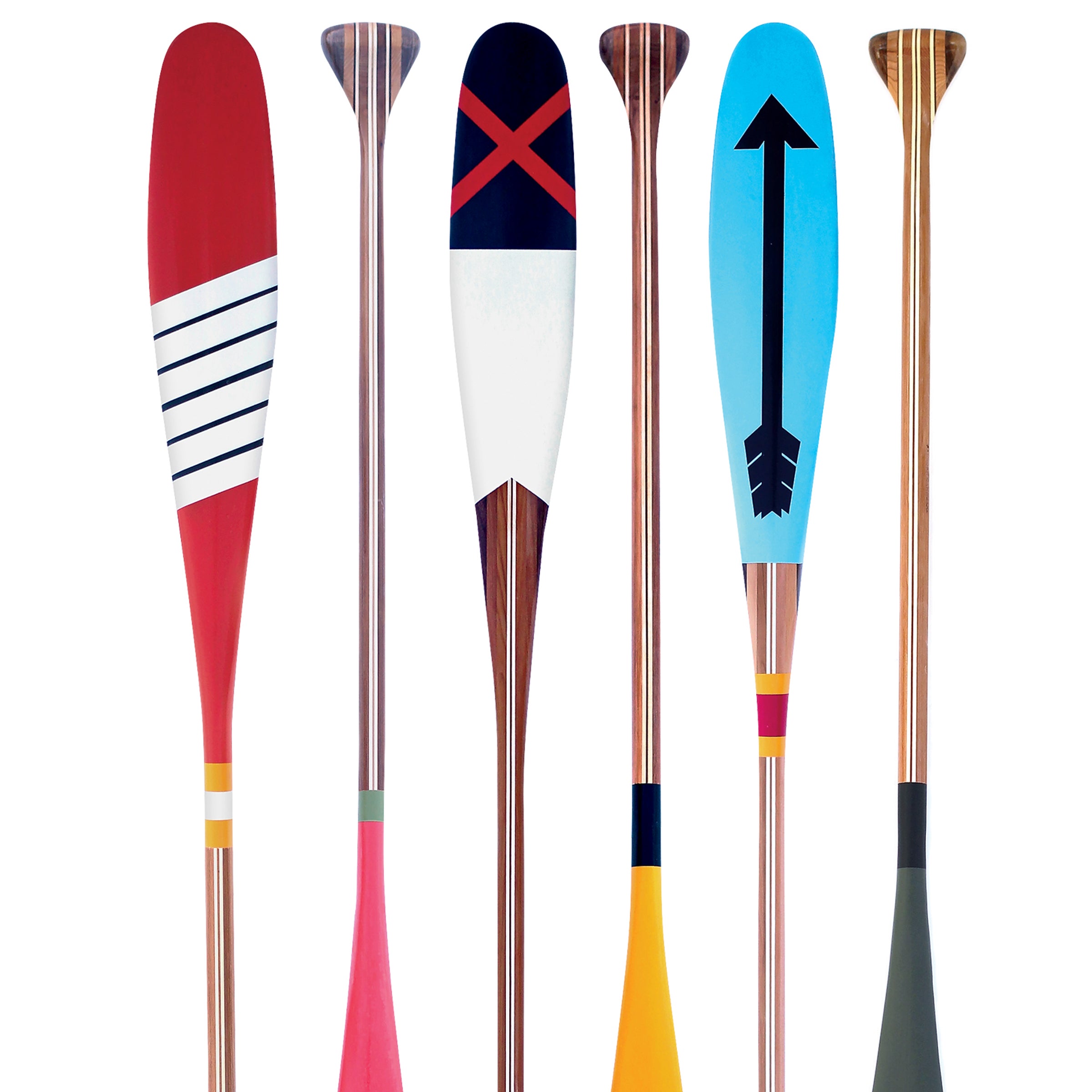 Sanborn Canoe Company
Heading out the door? Read this article on the new Outside+ app available now on iOS devices for members! Download the app.
I'm of the opinion that all things paddling should be made of wood. Aluminum is durable, but it can be lethal when temperatures soar; plastics are lightweight, but no one wants to row placidly through a mist-shrouded lake holding something that feels like a Wiffle Ball bat.
Wood, on the other hand, is the perfect material. It has an excellent strength-to-weight ratio, and it feels like it's part of the landscape. A wood and canvas canoe may be out of reach—new or restored models cost several thousand dollars, and those in need of repairs tend to take up permanent residence in backyards—but wooden paddles are eminently affordable.
Plenty of companies make them, but none do it as beautifully as Sanborn. The six-year-old business, based in Winona, Minnesota (home of Wenonah Canoes), is run by canoe-crazy cousins Zak Fellman and Todd Randall. They carve each blade by hand from high-quality walnut, aspen, and cedar, then Fellman and another local artist paint them in a variety of designs.
This spring, Sanborn brings out a limited run of paddles made from reclaimed Jack Daniel's bourbon barrels. It's more than just trend-hopping. (Bourbon-barrel-aged fish sauce, anyone?) The white oak used to age whiskey is exceptionally dense—the toughest of any hardwood. Not that you'll be beating the paddles up; we have a difficult time just taking them off the wall. From $160.