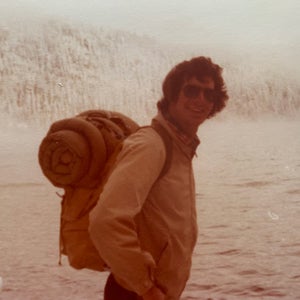 When our fathers tell us tales of their wild youth, we usually listen closely. This is partly because hearing about pop's bolder, bearded past is entertaining. But more importantly, when your dad shares an experience from his younger days, you learn something about who he is—which gives you a glimpse into your own origins. This week, in the run-up to Father's Day, we bring you the story of a family that wanted to better understand the meaning behind dad's crazy stories. What they discovered is that his pursuit of adventure was all about transforming himself into the best kind of man and parent he could be.
---
This episode is brought to you by Eureka Springs, a one-of-a-kind destination nestled in the Ozark Mountains of northwest Arkansas. People say the most curious things when they visit Eureka Springs. Come for yourself and find out why. Eureka Springs, Arkansas. Curious, indeed.
Follow the Outside Podcast
Outside's longstanding literary storytelling tradition comes to life in audio with features that will both entertain and inform listeners. We launched in March 2016 with our first series, Science of Survival, and have since expanded our show to offer a range of story formats, including reports from our correspondents in the field and interviews with the biggest figures in sports, adventure, and the outdoors.