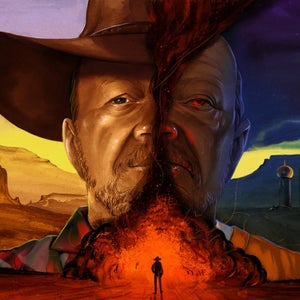 For the past few years, journalist Leah Sottile has been looking at the question of who owns public lands in the West. Her reporting began with the Bundy family, which infamously challenged the authority of the federal government on its ranch and then with an armed occupation of Oregon's Malheur National Wildlife Refuge. That investigation resulted in the award-winning audio series Bundyville. Now, Sottile is back with a new project that begins with the case of a man named Glenn Jones, who in the summer of 2016 blew up the house of a friend and former coworker in the tiny town of Panaca, Nevada. To her surprise, she would come to learn that that bombing had roots in the very same conflict that began with the Bundys.
Podcast Transcript
Editor's Note: Transcriptions of episodes of the Outside Podcast are created with a mix of speech recognition software and human transcribers, and may contain some grammatical errors or slight deviations from the audio.
[Advertisement]
---------------
EPISODE BEGINS 
Outside Podcast Theme: From Outside Magazine and PRX, these are Dispatches, stories from our writers in the field.
Last year around this time, we shared an episode of the series Bundyville with you.
It was about the Bundy family, who'd been at the center of two standoffs with the federal government: in Nevada at their ranch, and in Oregon, at the Malheur National Wildlife Refuge. These two events had kind of become flashpoints inthe debate about public lands in the West and there was a round of dialogue about questions like, should ranchers be running cattle out there? Should desert lands be preserved as habitat for endangered species? Who owns the middle of nowhere?
If you listened through that whole series, and we can actually tell by the numbers that a lot of you did, by the time you get to the end, the questions had changed a little bit. It wasn't about public lands so much as anti-government violence. This conflict started out being about the Bundys and where they could graze cattle, but by the end it was bigger, and about the militias religious fundamentalists and conspiracy theorists that had responded when the Bundys put out a call.
For the last year, reporter Leah Sottile has been following this new threat reporting, not on the Bundys, but on the people who are taking the radical ideas of the Bundys even further. You may have noticed a lot of right-wing violence in the news this last year: shootings at synagogues and mosques, bombs being mailed to prominent liberals. When it comes to extremist violence, 2018 was actually one of the most violent years in America since 1970. So Leah wanted to know about this violence, where it was coming from, who was carrying it out and why.
And now a year later, we've got another season of Bundyville to share with you that roams all over the American West. This is another project that the team here at Outside has been helping with. So we're actually going to play the first two episodes for you back to back. But unlike the first season that ended up really far from where it started, season two by the end is right back where it began, in the small rural town of Panaca in Nevada. A quick warning to people who may be listening with kids or triggered by this topic, these episodes have some mild swearing, graphic violence and discussions of racist ideologies. So just keep that in mind.
Here's Leah.
[Listen to Bundyville: The Remnant here: https://longreads.com/bundyville/]
----------
OUTRO
Frick-Wright: That was Leah Sottile, host of BundyVille. This episode was written and produced by Leah, Ryan Hass, and me, Peter Frick-Wright. Music and sound design by Robbie Carver. Bundyville has editorial oversight from Kelly Stout, Mike Dang and Anna Griffin; fact-checking by Matt Giles; research help from Kim Frieda. Special thanks to David Stuckey.
This episode was brought to you by Strava, the best app for runners and cyclists. Find their new podcast, Athletes Unfiltered, produced by the team here at Outside, wherever you get your podcasts. That's Athletes Unfiltered.
Bundyville is a coproduction of long reads in Oregon public broadcasting.
The Outside Podcast is a production of Outside Magazine and PRX. We'll be back next week.
Follow the Outside Podcast
Outside's longstanding literary storytelling tradition comes to life in audio with features that will both entertain and inform listeners. We launched in March 2016 with our first series, Science of Survival, and have since expanded our show to offer a range of story formats, including reports from our correspondents in the field and interviews with the biggest figures in sports, adventure, and the outdoors.