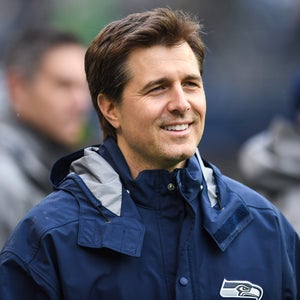 For most athletes, achieving peak performance means training hard, eating right, and maybe some stretching. But when you get to the elite level, where everyone's doing that, it's the mental game that makes winners and losers. How hard can you push your body? How much pain can you tolerate? How can you avoid getting psyched out before a big event?  If you're a top-tier professional athlete trying to train your brain, you're likely going to turn to Michael Gervais, a renowned expert in high-performance psychology. His clients include the Seattle Seahawks, various Olympians, and Felix Baumgartner, that guy who jumped to earth from the edge of space. In this second installment of our four-part look at the science of performance, Outside editor Christopher Keyes sits down with Dr. Gervais to ask what advice he has for the rest of us.
Follow the Outside Podcast
Outside's longstanding literary storytelling tradition comes to life in audio with features that will both entertain and inform listeners. We launched in March 2016 with our first series, Science of Survival, and have since expanded our show to offer a range of story formats, including reports from our correspondents in the field and interviews with the biggest figures in sports, adventure, and the outdoors.