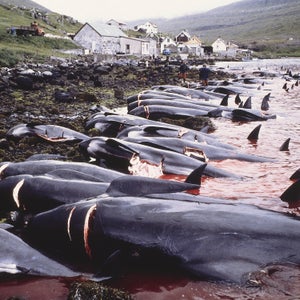 Denmark's rugged Faroe Islands are known for sheep, rowboats, and a brutal tradition called "The Grind" in which Faroese men butcher hundreds of pilot whales by hand, on the beach, in full view of locals and tourists. Reporter Joel Carnegie traveled to the islands last summer to try to understand the cultural forces that sustain the bloody practice. What's the point if the whales are no longer needed for income or food (and the meat may contain toxic levels of mercury)? And what happens when an anti-whaling environmental group shows up telling them to stop—or else?
Follow the Outside Podcast
Outside's longstanding literary storytelling tradition comes to life in audio with features that will both entertain and inform listeners. We launched in March 2016 with our first series, Science of Survival, and have since expanded our show to offer a range of story formats, including reports from our correspondents in the field and interviews with the biggest figures in sports, adventure, and the outdoors.