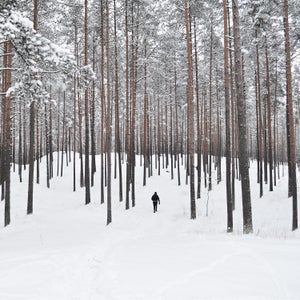 As we get ready to roll out new Science of Survival episodes beginning November 14, we wanted to replay the one that started it all. This thrilling re-creation of the classic Outside feature by Peter Stark leads the listener through a series of plausible mishaps on a bitterly cold night: a car accident on a lonely road, a broken ski binding that foils a backcountry escape, a disorienting tumble in the snow, and a slow descent into delirious hypothermia before (spoiler alert!) a dramatic rescue. Be prepared for a vivid and fascinating exploration of our physiological response to extreme cold that will forever change how you think about venturing into frozen landscapes.
Follow the Outside Podcast
Outside's longstanding literary storytelling tradition comes to life in audio with features that will both entertain and inform listeners. We launched in March 2016 with our first series, Science of Survival, and have since expanded our show to offer a range of story formats, including reports from our correspondents in the field and interviews with the biggest figures in sports, adventure, and the outdoors.