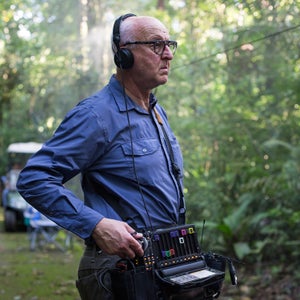 One of the defining aspects of modern life is our inability to hear the sounds of nature due to noise pollution. But since the start of the COVID-19 pandemic, people across the world have remarked that they're hearing birds and other creatures more clearly than ever before. This includes professional listeners like Chris Watson, the legendary field recordist who for decades has captured the sounds of wildlife heard in David Attenborough's films, including The Green Planet, which will premier in 2022. As Watson points out, the moment noise pollution stops, the problem goes away. But this period of relative global silence we're experiencing right now is temporary, and something we should all take advantage of. "Most of our time, in much of our lives, we spend time blocking out sound simply to get through the day," he says. But if we open our ears, "We can easily train ourselves to be good listeners."
---
This episode of the Outside Podcast is brought to you by Feetures, socks that help you perform at your best. See for yourself why Feetures has become the number one running sock in America. Outside Podcast listeners receive $10 off your first pair. Go to feetures.com and enter the code "outside" at checkout.
Follow the Outside Podcast
Outside's longstanding literary storytelling tradition comes to life in audio with features that will both entertain and inform listeners. We launched in March 2016 with our first series, Science of Survival, and have since expanded our show to offer a range of story formats, including reports from our correspondents in the field and interviews with the biggest figures in sports, adventure, and the outdoors.