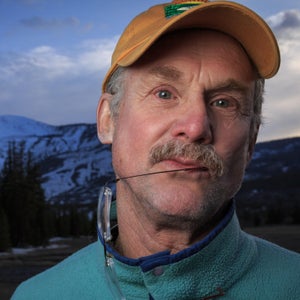 People encounter all kinds of threats in the natural world, but a virus presents an especially ominous challenge. Outside contributing editor David Quammen can attest to that after decades of research on the topic. Quammen forecast a COVID-19–like pandemic in his 2012 book, Spillover, and beginning in the 1980s, he wrote a column for Outside called Natural Acts that had him pursuing fascinating scientific questions around the planet. He eventually took a special interest in zoonotic diseases, traveling to remote jungles and villages where contagions like HIV and Ebola had crossed over from animals to humans. Now he's back with Breathless: The Scientific Race to Defeat a Deadly Virus, a gripping investigation of our battle against COVID. In this episode, Quammen describes why the disease will be with us for a long time and what we can do reduce the risk of future pandemics.
---
This episode was brought to you by Tracksmith, a proudly independent running brand that makes high-performance products for amateur runners striving to be their best. Check out its entire collection at Tracksmith.com. New customers get $15 off their first order of $75 or more for a limited time by entering the code OUTSIDE at checkout.
Follow the Outside Podcast
Outside's longstanding literary storytelling tradition comes to life in audio with features that will both entertain and inform listeners. We launched in March 2016 with our first series, Science of Survival, and have since expanded our show to offer a range of story formats, including reports from our correspondents in the field and interviews with the biggest figures in sports, adventure, and the outdoors.