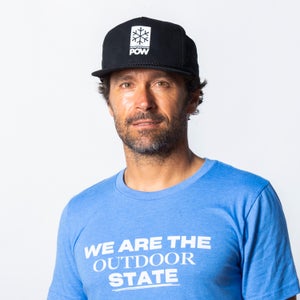 For many years, Jeremy Jones had a simple job: he was the king of freeride snowboarding, traveling the planet to carve lines down jagged peaks for action films. But then he began to notice changes in the mountains he was visiting: less snow, shrinking glaciers, and other signs that matched what scientists were saying about the growing menace of climate change. After struggling for a way to respond, he founded an organization to do something about it, Protect Our Winters. Over the past 13 years, POW has become an influential force in the outdoor industry and on Capitol Hill, arguing that rising global temperatures will decimate snow sports, which pump tens of billions of dollars into the U.S. economy. Now, in the run-up to the 2020 presidential election, Jones and POW are hoping to unleash the political might of what they call the Outdoor State, the 50 million Americans united by a shared passion for our natural playgrounds, energizing them to vote on behalf of the climate.
---
This episode of the Outside podcast is brought to you by Whoop, the fitness tracker that gets you training smarter by giving you feedback on every moment of your day. For a limited time, Outside Podcast listeners get 15 percent off a membership; just enter the code OUTSIDE at checkout.
Follow the Outside Podcast
Outside's longstanding literary storytelling tradition comes to life in audio with features that will both entertain and inform listeners. We launched in March 2016 with our first series, Science of Survival, and have since expanded our show to offer a range of story formats, including reports from our correspondents in the field and interviews with the biggest figures in sports, adventure, and the outdoors.