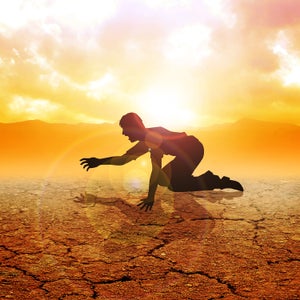 Just how long can someone last in the desert without a drink of water? That's something listeners asked us after our recent episode about Claire Nelson, a solo hiker who took a fall in Joshua Tree National Park and ended up spending days waiting on the ground for a rescue. In this episode, we provide the answer in the form of a remarkable story from our archives. In 1905, a gold prospector named Pablo Valencia reportedly wandered through 110-degree heat in Arizona's Sonoran Desert for six days before stumbling into a geology camp. He was about as close to dead as you can get while still breathing. His tale forever changed our understanding of the limits of human endurance.
---
This episode of the Outside Podcast is brought to you by the all-new 2021 Ford Bronco Sport, a 4×4 SUV with seven available G.O.A.T. modes that enable it to go over any type of terrain. Learn more at ford.com/bronco.
Follow the Outside Podcast
Outside's longstanding literary storytelling tradition comes to life in audio with features that will both entertain and inform listeners. We launched in March 2016 with our first series, Science of Survival, and have since expanded our show to offer a range of story formats, including reports from our correspondents in the field and interviews with the biggest figures in sports, adventure, and the outdoors.