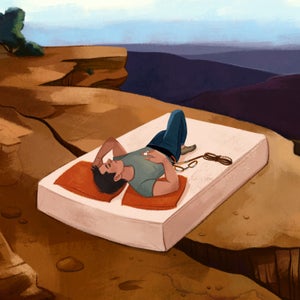 When he was in his early twenties, Mason Earle was living the dream. After dropping out of college so he could climb full-time, he signed a sponsorship deal with a major outdoor brand and began taking climbing trips all around the world. But then, as he approached his 30th birthday, he was on a trip to Yosemite when he began experiencing flu-like symptoms that wouldn't go away. He would later be diagnosed with ME/CFS, commonly called chronic fatigue syndrome. In this powerful episode from our friends at the Death, Sex & Money podcast, Mason speaks with host Anna Sale about going from being an elite athlete to spending most of his waking hours in bed, the pleasure he now finds in the littlest things, and why he actually doesn't miss climbing.
---
This episode was brought to you by 303 protectants and cleaners, designed to take care of the boats, trucks, RVs, and SUVS that you depend on for your adventures.  Outside Podcast listeners get 20 percent off all 303 products for a limited time. Go to 303products.com and use promo code OUTSIDE2021.
Follow the Outside Podcast
Outside's longstanding literary storytelling tradition comes to life in audio with features that will both entertain and inform listeners. We launched in March 2016 with our first series, Science of Survival, and have since expanded our show to offer a range of story formats, including reports from our correspondents in the field and interviews with the biggest figures in sports, adventure, and the outdoors.