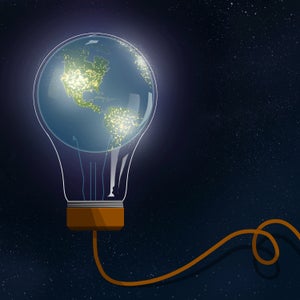 Artificial light makes it impossible for most people in North America to see the Milky Way. But we don't have to live like this. As we learn more about the impacts of light pollution on wildlife and ourselves, we are finding ways to bring some healthy darkness back to our communities. This week, we bring you an episode from the talented team at the Sidedoor podcast from the Smithsonian that investigates the history of our addiction to artificial light and explores a growing movement to be smarter about how and when we illuminate the world around us.
This episode of the Outside Podcast is brought to you by Vans, makers of the ultimate summer shoe, the Vans UltraRange. With max cushioning for all-day wear, precision support for easy movement, and breathable mesh to keep you cool, the new UltraRange Neo VR3 is ultrafitted for ultra comfort. Learn more here.
Follow the Outside Podcast
Outside's longstanding literary storytelling tradition comes to life in audio with features that will both entertain and inform listeners. We launched in March 2016 with our first series, Science of Survival, and have since expanded our show to offer a range of story formats, including reports from our correspondents in the field and interviews with the biggest figures in sports, adventure, and the outdoors.