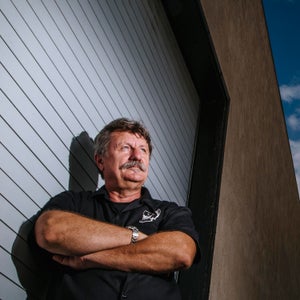 Robert Young Pelton has made a career of tracking down warlords and interviewing people in the most dangerous places in the world. He's been kidnapped in Colombia, survived an assassination attempt in Uganda, and joined the hunt for Osama Bin Laden in Afghanistan and Pakistan. Outside editor Chris Keyes wanted to know how spending that much time on the edge has affected him in the long term. But the answer's not what you'd think.
Follow the Outside Podcast
Outside's longstanding literary storytelling tradition comes to life in audio with features that will both entertain and inform listeners. We launched in March 2016 with our first series, Science of Survival, and have since expanded our show to offer a range of story formats, including reports from our correspondents in the field and interviews with the biggest figures in sports, adventure, and the outdoors.