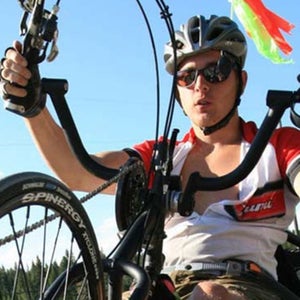 For survivors of harrowing events, the most challenging part of the saga often comes after they've lived through what seemed like an impossible scenario. Such was the case of Joe Stone, who was a high-flying athlete addicted to the thrills of sports like skydiving and BASE jumping before a brutal accident left him a quadriplegic. Confined to a wheelchair, he faced a giant question: What am I supposed to do now? His answer was to do things that everyone told him would be impossible. Joe's story, one of our favorites from the Outside Podcast archives, offers a remarkable lesson in resiliency that feels fitting for a moment when the whole world is wondering how we're supposed to move forward after a really hard time.
---
This episode is brought to you by Sonos, maker of speakers for all around your home and beyond. This includes the Move and the all-new Roam, which is smart, lightweight, waterproof, and ready for any adventure. Learn more at sonos.com.
Follow the Outside Podcast
Outside's longstanding literary storytelling tradition comes to life in audio with features that will both entertain and inform listeners. We launched in March 2016 with our first series, Science of Survival, and have since expanded our show to offer a range of story formats, including reports from our correspondents in the field and interviews with the biggest figures in sports, adventure, and the outdoors.