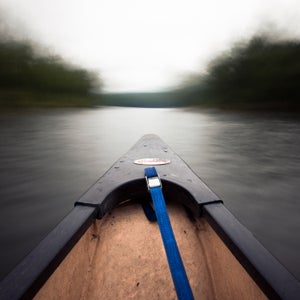 When Scott Pirsig's close friend Bob Sturtz suffered a stroke deep in Minnesota's Boundary Waters, Pirsig had no choice but to leave him in the wilderness and make a desperate sprint to get help. The two men had been on an early-spring canoeing adventure when Sturtz started acting strangely: it started with a headache, then he became disoriented, lost control of his hands, and stopped speaking. Pirsig's only choice was zip him into a sleeping bag and beg him to stay put while he raced off into the fog to contact first responders. In this replay from our Science of Survival series, we hear the story of a harrowing scenario in the woods wild and an enduring friendship.  
Follow the Outside Podcast
Outside's longstanding literary storytelling tradition comes to life in audio with features that will both entertain and inform listeners. We launched in March 2016 with our first series, Science of Survival, and have since expanded our show to offer a range of story formats, including reports from our correspondents in the field and interviews with the biggest figures in sports, adventure, and the outdoors.