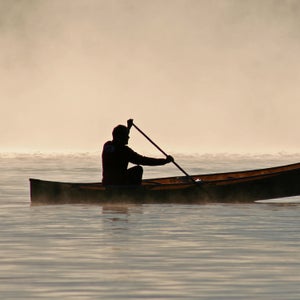 When something goes wrong in the wilderness, someone needs to evacuate and get help. When that someone is you, and every minute counts, the stress is enormous. And you just might not be fast enough. Scott Pirsig and Bob Sturtz were on a spring canoeing adventure in the Boundary Waters, a million-acre wilderness in northern Minnesota, when Bob suddenly started acting weird. He complained of a headache. Then he became disoriented, lost control of his hands, and stopped speaking. He'd suffered a stroke, which meant time was everything: the longer it took to get him to a hospital, the more brain cells he'd lose. If it took more than a few hours, he'd die. So Scott zipped his friend into his sleeping bag, begged him to stay put, and paddled off at a sprint into dense fog. What happened next forever changed both men.
Follow the Outside Podcast
Outside's longstanding literary storytelling tradition comes to life in audio with features that will both entertain and inform listeners. We launched in March 2016 with our first series, Science of Survival, and have since expanded our show to offer a range of story formats, including reports from our correspondents in the field and interviews with the biggest figures in sports, adventure, and the outdoors.