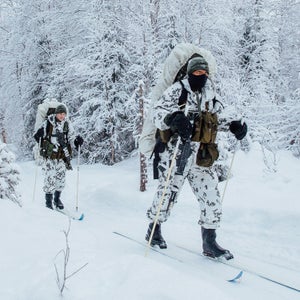 On the 833-mile border between Finland and Russia, a band of elite Finnish soldiers are preparing to defend the country if Russia decides it wants to again redraw the map of Europe. With tensions still high after the Kremlin's invasion of Crimea and Ukraine, writer David Wolman went to Finland to find out what this tiny band of Finns can possibly do if the Russian war machine heads their way. Quite a lot, it turns out.
Follow the Outside Podcast
Outside's longstanding literary storytelling tradition comes to life in audio with features that will both entertain and inform listeners. We launched in March 2016 with our first series, Science of Survival, and have since expanded our show to offer a range of story formats, including reports from our correspondents in the field and interviews with the biggest figures in sports, adventure, and the outdoors.