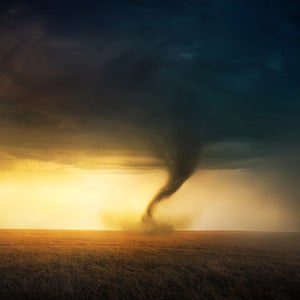 Science can't fully explain why and how tornadoes form. But on May 31, 2013, all the factors we do understand pointed towards off-the-charts risk in central Oklahoma. Hundreds of amateur storm chasers, professional meteorologists, and thrill-seekers flocked to the area expecting an incredible storm. What actually touched down blew them all away.
Follow the Outside Podcast
Outside's longstanding literary storytelling tradition comes to life in audio with features that will both entertain and inform listeners. We launched in March 2016 with our first series, Science of Survival, and have since expanded our show to offer a range of story formats, including reports from our correspondents in the field and interviews with the biggest figures in sports, adventure, and the outdoors.