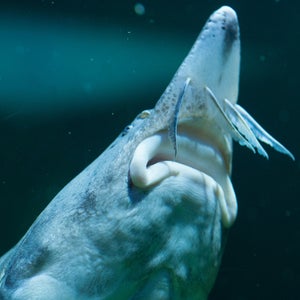 The swamps of Alabama are one of the most biodiverse places on earth. They've been called America's Amazon for the remarkable number of species of fish, turtles, mussels, and other aquatic creatures that live there. Not so long ago, the Alabama sturgeon was a staple of life in these parts. The funny looking fish swam here for millennia, migrating hundreds of miles up streams to spawn. They were caught and eaten in the tens of thousands. Then, a decade ago, they vanished. To the protectors of Alabama's swamps, this presents a terrifying question: If the rivers can no longer support sturgeon, what does that say about the water we swim in and fish in and drink?
Follow the Outside Podcast
Outside's longstanding literary storytelling tradition comes to life in audio with features that will both entertain and inform listeners. We launched in March 2016 with our first series, Science of Survival, and have since expanded our show to offer a range of story formats, including reports from our correspondents in the field and interviews with the biggest figures in sports, adventure, and the outdoors.