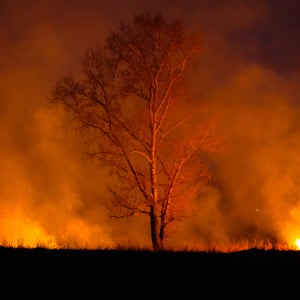 As an out-of-control blaze approached their home, a couple made what seems like a crazy choice: they ignored evacuation orders and stood their ground. Fire officials tell us that decisions like this puts lives at risk, including the lives of firefighters who may need to come to the rescue. In the U.S., authorities universally agree that escaping to safety is the only reasonable thing to do. And yet some people still insist on staying put to defend their own homes. In this replay of an episode from 2019, we tell the extraordinary story of Gary and Lori Lyon, who survived seemingly impossible odds during one of the world wildfires in California history.
---
This episode is brought to you by Aruba, an island in the Caribbean that offers so much more than a vacation. Learn more about what awaits you at this very special destination at Aruba.com
Follow the Outside Podcast
Outside's longstanding literary storytelling tradition comes to life in audio with features that will both entertain and inform listeners. We launched in March 2016 with our first series, Science of Survival, and have since expanded our show to offer a range of story formats, including reports from our correspondents in the field and interviews with the biggest figures in sports, adventure, and the outdoors.