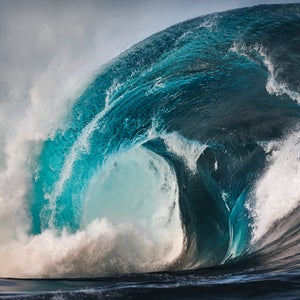 It began as every surfer's dream: an empty point break, a rising swell, and a good friend to share the rides. But what happens when you're out there and the waves just keep getting bigger and bigger and bigger? So it went for William Finnegan at a break off the Portuguese island of Madeira. This happened decades ago, back when surfers had to more or less guess at the conditions they'd encounter on any given day. In this episode, Finnegan, whose surfing memoir Barbarian Days won the Pulitzer Prize, shares one of his most harrowing experiences in the water. He and another longtime surfer were stuck out past the impact zone in a remote section of seas as night descended. Exhausted and frightened, they were forced to decide how to go about saving themselves.
---
This episode of the Outside Podcast is brought to you by Sonos, maker of the Sonos Move, a portable smart speaker that delivers detailed sound and rich base in every kind of room and outdoors. Learn more and order yours at Sonos.com
Follow the Outside Podcast
Outside's longstanding literary storytelling tradition comes to life in audio with features that will both entertain and inform listeners. We launched in March 2016 with our first series, Science of Survival, and have since expanded our show to offer a range of story formats, including reports from our correspondents in the field and interviews with the biggest figures in sports, adventure, and the outdoors.