What's the best sunscreen to use while snorkeling?
What's the best sunscreen to use while snorkeling? — The Editors Santa Fe, New Mexico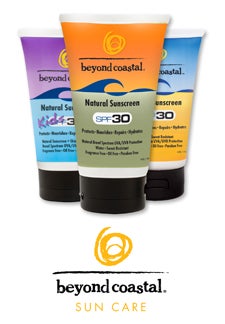 unknown(Photo)
Heading out the door? Read this article on the new Outside+ app available now on iOS devices for members! Download the app.
The topic of sunscreen is tricky. One in six sunscreens claims to have an SPF rating higher than 50, which would seem to offer plenty of protection in and out of the water. But sunscreen ratings are full of smoke and mirrors, according to the Environmental Working Group, an organization designed to protect kids from toxic chemicals, that also puts out an annual Sunscreen guide.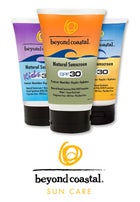 The ratings may be shady, but the good news is that this October, for the first time ever, the FDA is finally putting out a sunscreen labeling system that will inform consumers on how well the sunscreen protects against Ultraviolet A (UVA) light with a four-star rating system.
According to the EWG, a sunscreen with a mineral blocker like zinc or titanium oxide is safer for your skin than a sunscreen that relies on chemical blockers like oxybenzone. But the look, feel, and smell of mineral sunscreens can cause skin allergies and all kinds of irritation. One of the highest-rated non-mineral sunscreens is Beyond Coastal's Active Sunscreen, SPF 30 ($6 per one-ounce tube; beyondcoastal.com). This water resistant, non-greasy, transparent lotion has broad UVA/UVB protection supplied by the chemical Avobenzone, but also has a soothing blend of skin-nourishing natural ingredients like aloe, shea butter, and rose-hip oil, plus natural antioxidants from yerba mate and green tea.
No matter what sunscreen you use, take note that the FDA water-resistant test is any sunscreen that lasts up to 40 minutes in a pool or whirlpool. If you're sweating or swimming, no sunscreen will stay on forever, so reapply often.
No sunscreen is as powerful as covering up your skin, so you might consider investing in a good rash guard. Try Athleta's Five Palms ($59; athleta.gap.com). The quick-drying, breathable, long-sleeve nylon/spandex shirt has a UPF (Ultraviolet Protection Factor) rating of 50+.
Lead Photo: unknown
Trending on Outside Online