Can You Really Get a Good Workout in Less Than 20 Minutes?
I'm an endurance athlete and I feel like if I can't get in at least an hour, working out is pointless. Is there any benefit to training if I have less than 20 minutes to do it?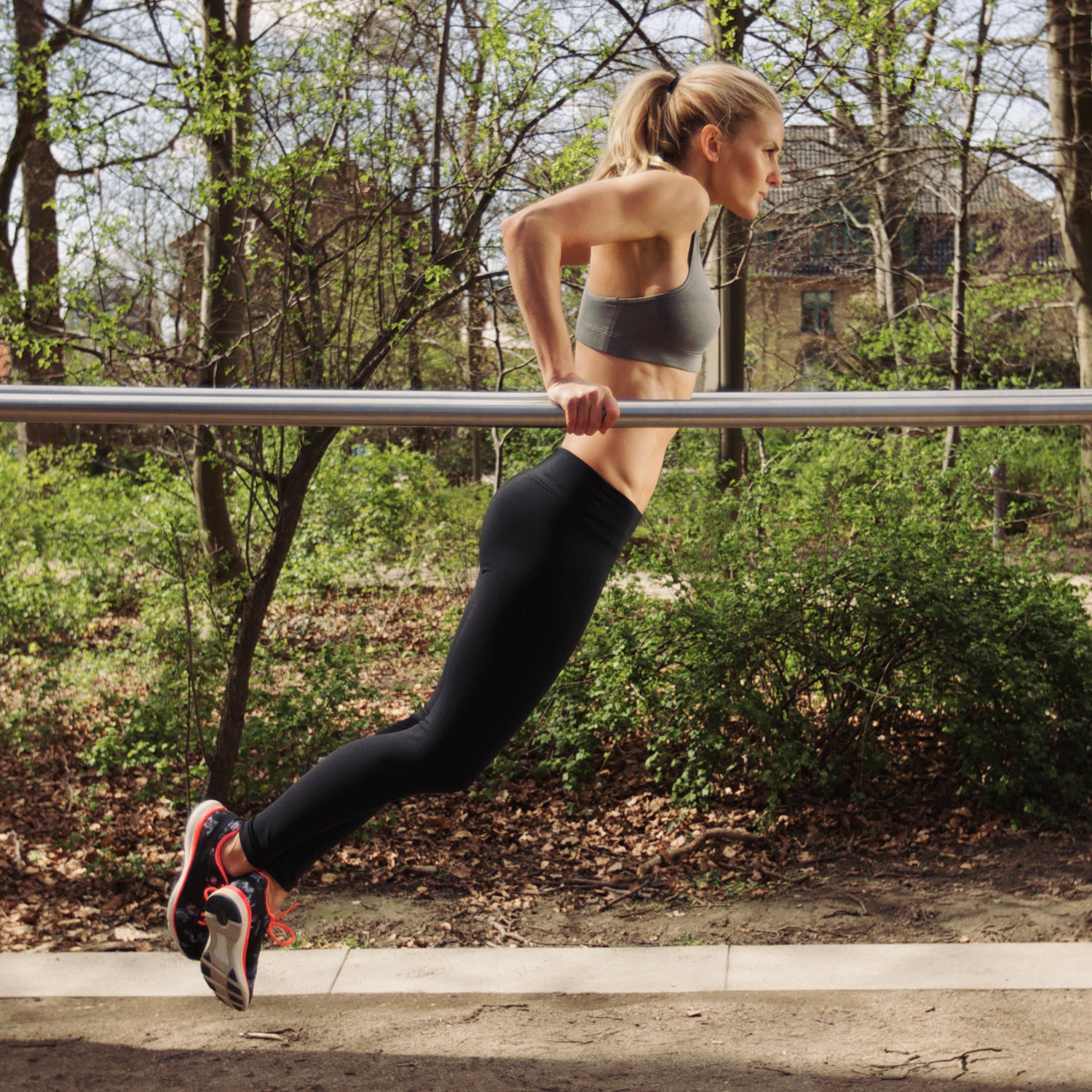 AmmentorpDK(Photo)
Heading out the door? Read this article on the new Outside+ app available now on iOS devices for members! Download the app.
You can get a worthwhile workout in less time than you might think, as long as you're giving it your all.
"Gone are the days when we thought you had to live on a piece of fitness equipment for an hour to really see results," says Dr. Pam Peeke, spokesperson for the American College of Sports Medicine. "We've discovered in the past decade or so that you can get a heck of a great workout—and even lose body fat more effectively—by decreasing exercise time and increasing intensity."
When you're limited to 20 minutes or less, "you should be working at max effort for a minimum of 30 seconds before taking a rest of about equal time," says trainer Adam Rosante, author of The 30-Second Body. (Spoiler alert: The book's workouts are longer than the title might imply, but they do utilize the concept of going all-out for short bursts of time.)
This type of high-intensity interval training—known as HIIT—can be done whether you're circuit training or doing straight cardio. Either way, the goal is to spend at least a few minutes each session in that "max effort" zone.
"If you're doing longer workouts, you've already got your fire going. You don't have to rebuild it every day, you just have to stoke it to keep it from going out."
"Think of your perceived effort on a scale," says Rosante. "One is sitting on your couch and pressing buttons on your remote, and 10 is full throttle where speaking is impossible and this pace cannot be maintained for longer than a minute. You should feel like you're around a nine."
HIIT will get your heart rate up and activate muscle fibers to the point where you're causing cellular-level changes, building strength and power, and improving cardiovascular function. It also torches calories. And the less time you spend recovering between sprints or sets (within your ability to perform safely and effectively), the more benefit you'll get.
Studies have shown that bursts as short as four minutes can induce those beneficial effects. Even one minute of high-intensity exercise, broken into three 20-second bursts as part of a 10-minute easy cycling routine, has significant aerobic benefits.
For best results, though, HIIT should be done in conjunction with other, more moderate activity. At the very least, the session should include an easy warm-up and cool-down period, each five minutes or longer.
You can still do that all in 20 minutes or less, of course, but if you have aspirations of increasing your endurance or burning more than, say, 300 calories per session, you've got to add at least a few longer workouts to your weekly schedule.
"If you're doing longer workouts, you've already got your fire going," says Peeke. "You don't have to rebuild it every day, you just have to stoke it to keep it from going out."
In a 2013 PLoS ONE study, authors wrote that just 12 minutes of high-intensity exercise a week produced "large increases in VO2max and work economy," and reduced blood pressure and fasting glucose levels. But the authors also wrote that such a routine "will not solve all lifestyle-related problems for people already obese or overweight, and it is not the only solution for inactive persons."
In other words, you still need to be physically active, albeit at a lesser intensity, for longer periods of time. And for overall health and fitness, it's still a good idea to get the recommended 150 minutes of moderate to vigorous exercise a week—which averages out to just over 20 minutes a day.
Bottom line: A few minutes of hard exercise is always better than nothing, and it can have real, lasting benefits. "If you're looking to maintain general fitness, 20 minutes is really all you need," Rosante says. If you're training for an endurance event, the 20-minute workout is also a great complement to your overall program. 
Lead Photo: AmmentorpDK
Trending on Outside Online