Check Out This National Park's Microbrewery
Hot Springs, in Arkansas, opened a local craft beer bar earlier this year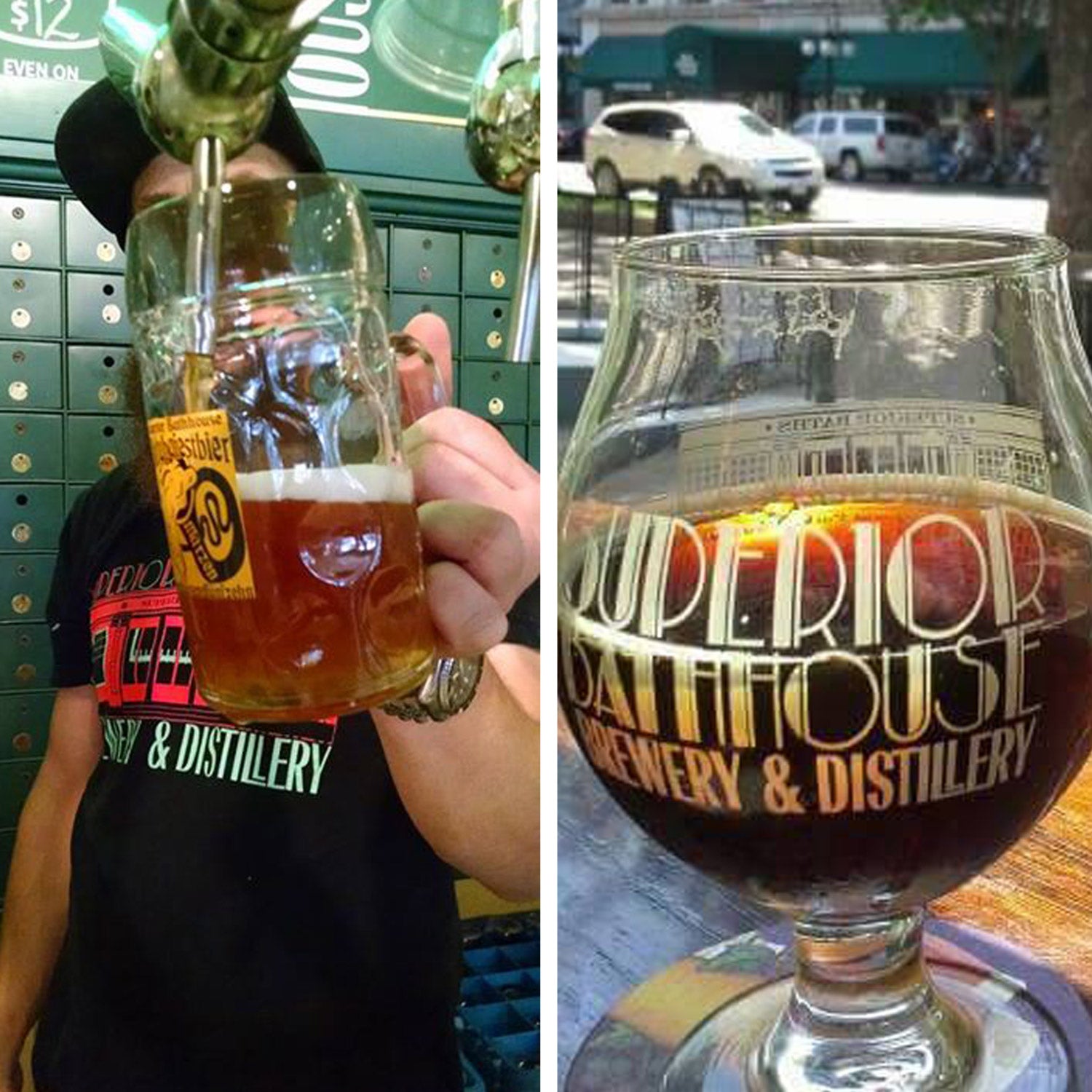 Heading out the door? Read this article on the new Outside+ app available now on iOS devices for members! Download the app.
Yosemite may be stunning, and Yellowstone might be unforgettable, but Hot Springs National Park has one hard-to-beat attraction going for it: its very own microbrewery.
Earlier this year, Superior Bathhouse Brewery and Distillery became the first brewery to produce beer within a national park. It's also the first brewery to use water piped directly in from a local hot springs.
"Hot Springs National Park is unique because the water from the springs is potable," says Rose Schweikhart, owner of the brewery. "People think the water here would be hard, cruddy water, but it's very, very pure. When we moved here and I found out it was potable I thought, someone needs to make a beer with the hot springs water!"
As an avid home brewer (he's also a professional tuba player) Schweikhart decided to make a go of it. At the time, Hot Springs National Park was actively seeking out tenant businesses in an attempt to revitalize its historic bathhouses. See, in the first half of the twentieth century, Hot Springs, Arkansas, was a favorite destination for tourists wanting to soak in the naturally hot water. Private bathhouses, where patrons would lounge in personal tubs, lined the streets of Central Avenue in the town of Hot Springs.
"When we moved here and I found out it was potable I thought, someone needs to make a beer with the hot springs water!" says brewery owner Rose Schweikhart.
"Unfortunately the bathing industry started to decline after the war," says Josie Fernandez, the park superintendent. Eventually the businesses closed and the buildings—many of which were beautiful examples of Victorian-style architecture—were left vacant.  At one time there were eight stately bathhouses making up Bathhouse Row, but a decade or so ago the area was falling into disrepair. "There were six vacant buildings that needed to be rehabilitated when I arrived," Fernandez says. She adds that finding tenants to restore them "has been where my energies have been focused since I arrived." 
Both Schweikhart and Fernandez thought a brewery that utilized the hot springs' water might be a perfect fit. But in true government fashion, bringing the concept to fruition took a long time—nearly three years. In January, Schweikhart finally served her first batch of hot springs brew. 
The water brings terroir to Schweikhart's beer, much the way the ales of northern England get some of their character from the salt content of the local water. If nothing else though, having pre-heated water running directly through her pipes offers a considerable energy savings. "The water comes in at 140 degrees and traditionally we'd heat it up to 170 degrees, so it's a huge time saver," Schweikhart says. She's even making a beer—a blonde stout—that uses the water at its exact temperature. "We're basically trying to come up with our own unique beer style."
Fernandez says that the brewery, taproom, and accompanying restaurant have been the hit she hoped for when the contract was approved. Superior Bathhouse has even become a favorite spot for park employees. "I frequent the Superior Bathhouse as a customer regularly," Fernandez says, adding that she generally asks for the staff to "surprise her" with a new beer if it's after business hours.
America's National Parks remain our country's best ideas, but adding breweries in parks where it's culturally appropriate and where commercial operations make sense? That sounds like America's next best idea.