HIIT Is Not the Miracle Workout You Want It to Be
New research shows that while high-intensity movement is beneficial, nothing compares to the benefits of more movement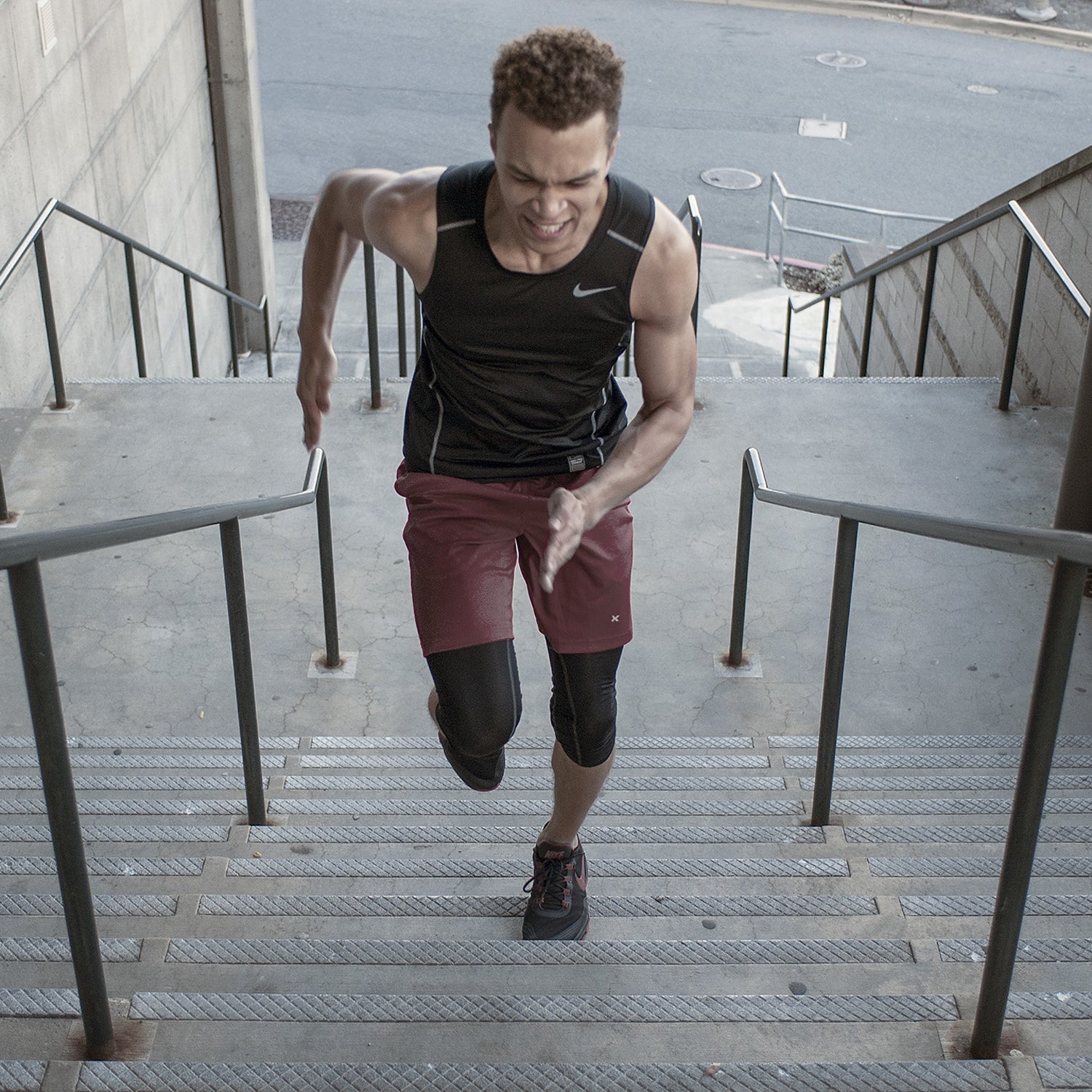 Ian Coble(Photo)
Heading out the door? Read this article on the new Outside+ app available now on iOS devices for members! Download the app.
Eight-to-ten minutes of high-intensity interval training a day is not enough for kids to realize the full health benefits of being active, but it's a start. That's the message behind a new study published in the American Journal of Physiology. 
"People must remember is that this Center for Disease Control (CDC) guideline is the recommended minimum amount of daily exercise," says the study's lead author, Dr. Bert Bond, an associate lecturer and research fellow at the University of Exeter in the U.K. "That's like saying, 'This is the amount of Vitamin C you need to not get scurvy.' There is a clear difference between eating just enough Vitamin C and eating the amount needed for optimum health. The two are not the same." Sixty minutes, he explains, "should be the bare minimum of daily exercise." 
But kids these days get nowhere near that. In the UK, just seven percent of boys and only one percent of girls between 11- and 15-years-old get an hour of exercise a day. In the U.S., only about a third of high schoolers report exercising that much. What's more, a large British meta-analysis study found physical activity interventions with kids only increase daily physical activity by four minutes. "I would love for all kids to perform one-to-two hours a day, every day. But it's never, ever, going to happen," says Bond. 
Call him a pessimist or a realist, but knowing this, Bond has instead focused his efforts on optimizing what little time kids spend exercising to lower their cardiovascular health risks. So far, HIIT looks promising.
"People must remember is that this CDC guideline is the recommended minimum amount of daily exercise," says Dr. Bert Bond. "That's like saying, 'This is the amount of Vitamin C you need to not get scurvy.'"
In his latest study, thirteen 13- and 14-year-old boys and girls completed six HIIT sessions over two weeks. In each session, they cycled 8 to 10 one-minute intervals at 90 percent effort while Bond and his colleagues collected short-term data on cardiometabolic risk, including blood pressure, insulin sensitivity, and blood vessel function. He found "a single bout of high-intensity interval exercise is either the same, or better than, moderate-intensity exercise on" those markers. So if kids are only going to be active for a short amount of time, it might be best to play hard. 
But that doesn't mean, as some have suggested, that the Centers for Disease Control and Prevention's (CDC) should rejigger their recommendation of 60 minutes of daily physical activity because HIIT is some kind of miracle workout.
In the long term, 8 to 10 minutes of HIIT a day is likely not enough to avert heart failure. Another study, a meta-analysis published recently in the journal Circulation, found exercise and heart failure have an inverse relationship. As in, the more exercise you do, the lower your chances of heart failure—but the researchers did not look into exercise intensity. 
Together, both of these studies show there are a lot of different things to consider when it comes to exercise and the cardiovascular system. "Not only do you have to look into volume and intensity, which are related but different, but also the outcomes of interest, whether they be short-term metabolic outcomes such as glycemic control and blood sugar, or longer-term outcomes such as heart attacks, strokes, or heart failure," says the Circulation study's lead author, Jarett D. Berry, an associate professor at University of Texas Southwestern Medical School. Are you interested in immediate, short-term gains, like those suggested in the new HIIT study (preventing scurvy, to use Bond's analogy), or possible longer-term outcomes? 
Both researchers agree that people trying to optimize their cardiovascular health need to get in one to two hours of physical activity every day. As for those claims from a few years ago that running more than 30 minutes per day would only offer diminishing and possibly deadly returns? "I think a lot of that is overblown," Berry says. "There's so much evidence that there's not a u-shaped relationship," between heart failure and exercise volume. So get moving. 
Lead Photo: Ian Coble
Trending on Outside Online