'I Have Snorted Again. Will I Handstand Again?'
Big-wall climber Quinn Brett fell 100 feet while climbing El Capitan. Now paralyzed, she thinks back to her accident and reimagines her future.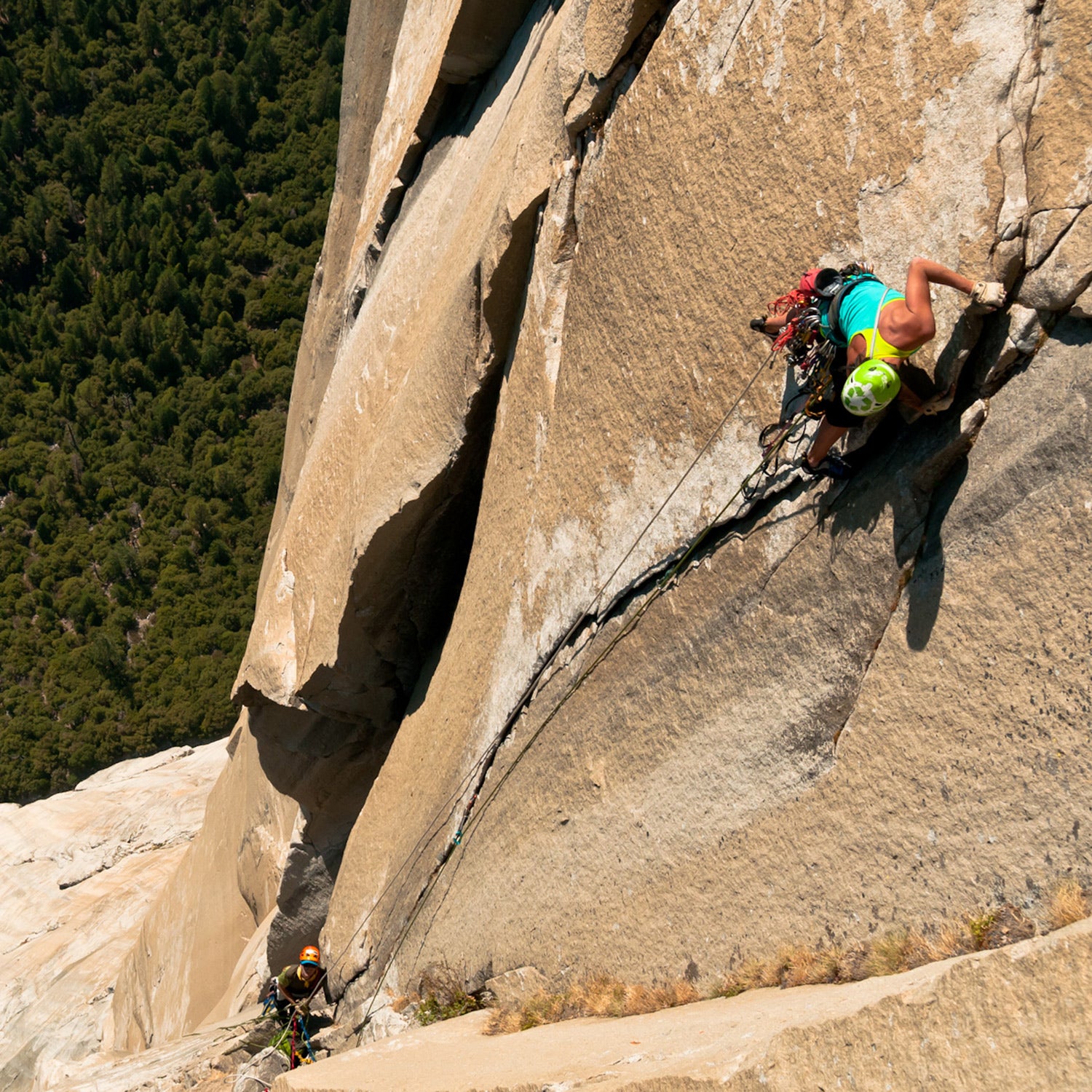 Jonathan Byers(Photo)
Heading out the door? Read this article on the new Outside+ app available now on iOS devices for members! Download the app.
Big-wall climber Quinn Brett had sent the Nose on El Capitan eight times. In 2012, she set a women's speed-ascent record on the route, so she was comfortable with the moves. Sure, she'd fallen, but never on the boot flake, a jutting slab about 100 feet high. As she maneuvered the feature two months ago while climbing with Josie McKee, Brett says her mind was elsewhere. Work stuff, relationship stuff. "I wasn't feeling it," she says. "But I made plans with people to be on El Cap, and it's where I go every October. I wasn't listening to myself like I should have."
Near the top of the boot flake, she removed a cam. Or maybe she set a cam attached to her daisy chain. Brett remembers that something fell between her legs, then she fell, the rope went slack, then blackness. She crashed to the ground, and when she woke, the faces of Yosemite's emergency rescue team crowded over her. Later she learned that she'd broken her 12th thoracic vertebra and was paralyzed.
Brett was recently transferred from Modesto, California, to a hospital near Denver, where she spends all day in physical training and relearning the simple chores of life: showering, doing laundry, grocery shopping. "I have good mornings," Brett says, "then the afternoon comes, something happens, and it puts me down and I'm laughing and crying all in the same breath."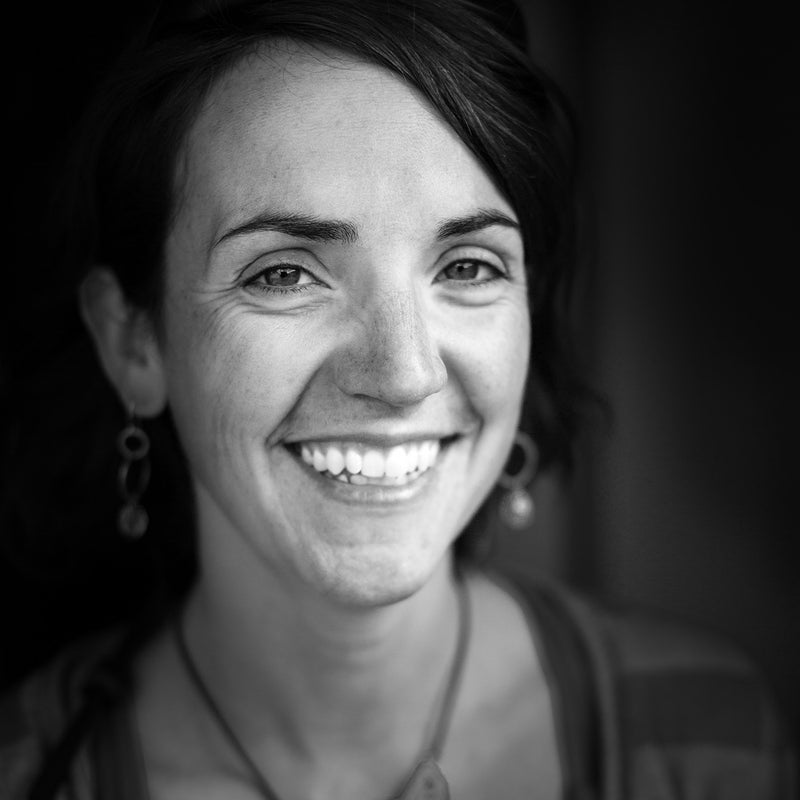 Spinal injuries can be a bit of a mystery. Brett may never walk again—or she might. While she recovers, Brett's friends started a YouCaring page to help with bills, and on January 13 they're holding a benefit auction and film festival, supported by the Reel Rock Film Tour. Brett, meanwhile, is trying to think of a new life, possibly one in a wheelchair. She was a climber, as well as a ranger at Rocky Mountain National Park. What will she be now? She's always been a giggling, handstanding burst of positivity. Does the accident allow her to be mad and depressed? "I'm fearful of friends not engaging with me," Brett says from the hospital, "men not engaging with me. Not being able to stand up and make cookies."
Brett has kept a personal blog for years, and while it mostly details her trips and climbs, she recently wrote a very powerful message—her first after the fall. It is such a frank and honest look at the risks we take—and the consequences of those risks—that Outside asked Brett to republish the post in its entirety.
---
I am.
I am so many things.
I am frustrated, sad, regretful, pissed, confused, pissed—pissed again. Sometimes I am depressed, wonder if I should be here. It's true. It's sad. Especially given our community's recent crazy-in-our-face losses and near misses. We have all dealt with loss, I guess this loss is one I am unfamiliar with, coupled with the terrible losses we are familiar with.
These thoughts are not generally my demeanor. Here we are now.
I laugh, hardcore belly chuckles.
I have snorted again. Will I handstand again?
I can't believe that this is where I am at. My decision to not fully listen to myself. My decision to push it a little bit, reflecting back, push it for me even. I told Josie I wanted to try hard this day, get us closer to our projected/needed time for future endeavors.
I usually place two cams and crack jumar up the boot flake. Free-climbing some, back-cleaning the whole thing, but using cams. This day, once through the techy start, I used one red camelot attached to my daisy. I even removed it for a minute and thought, "I shouldn't do that." A few minutes later, I fell. No memory yet of the exact moment. Obviously a failure.
I hesitated climbing off of Texas flake, feeling a little off. My decision to drive to Yosemite, given the end of my work season at Rocky Mountain National Park, my woes with climbing and personal life. Karla told me I shouldn't "run away" to Yosemite. My body wanted to go to Indian Creek and just soak up some sun. Go mountain biking and running. I promised people I would come to Yosemite. I booked campsites. My ego wanted to see about certain ideas I had been scheming. Ego needed to keep pushing.
WHAT THE FUCK!
I don't know if I will stand on top of Longs Peak again. I loved my job as a climbing ranger, my co-workers, and my easy, comfortable, amazing lifestyle.
Will I ever walk hand in hand with Max again… WALK hand in hand? BE with MAX? Live a life without diapers and worrying about shitting in the middle of the night because I have no control?
I am not used to leaning on others. Nor do I like it. Asking for help, like for the rest of my life? I have never been in the hospital. I liked living simply and under the radar. Bills, future needs, like changing my car so I can drive it without usable legs, remodeling my home so I can shower and shit, or moving to a home that is more conducive. It is beyond the scope of Quinn Brett's desire for a simple existence. For now.
I keep saying that phrase lately. For now.
Work, what will I do for work? Will the National Park Service have me and help me create something meaningful? Will Remote Medical and I continue to meld a solution? Will I be able to write for money, public speak for money? What about my Dovetail Retreats and desire to keep pushing others to their limits mentally and physically, inspire them.
Thought I would share something. It's not the usual positive "I got this" sort of vibe. Sorry for that. I am tearful every day but laugh every day.
Tomorrow I leave Modesto and head to the Craig Hospital in Denver.
I am scared.
I am sorry.
I am overwhelmed.
I am incredibly appreciative to everyone for their support, monetarily and emotionally. I need every last one of you and can't keep on without you. Please keep me in your thoughts, text me, email me, reach out. Strangers and friends alike. I need you all.
Lead Photo: Jonathan Byers