Preview: The Fitbit Versa Smartwatch
The Versa, which debuted Tuesday, pairs heart-rate tracking with new health features and a sleek look—all for $199.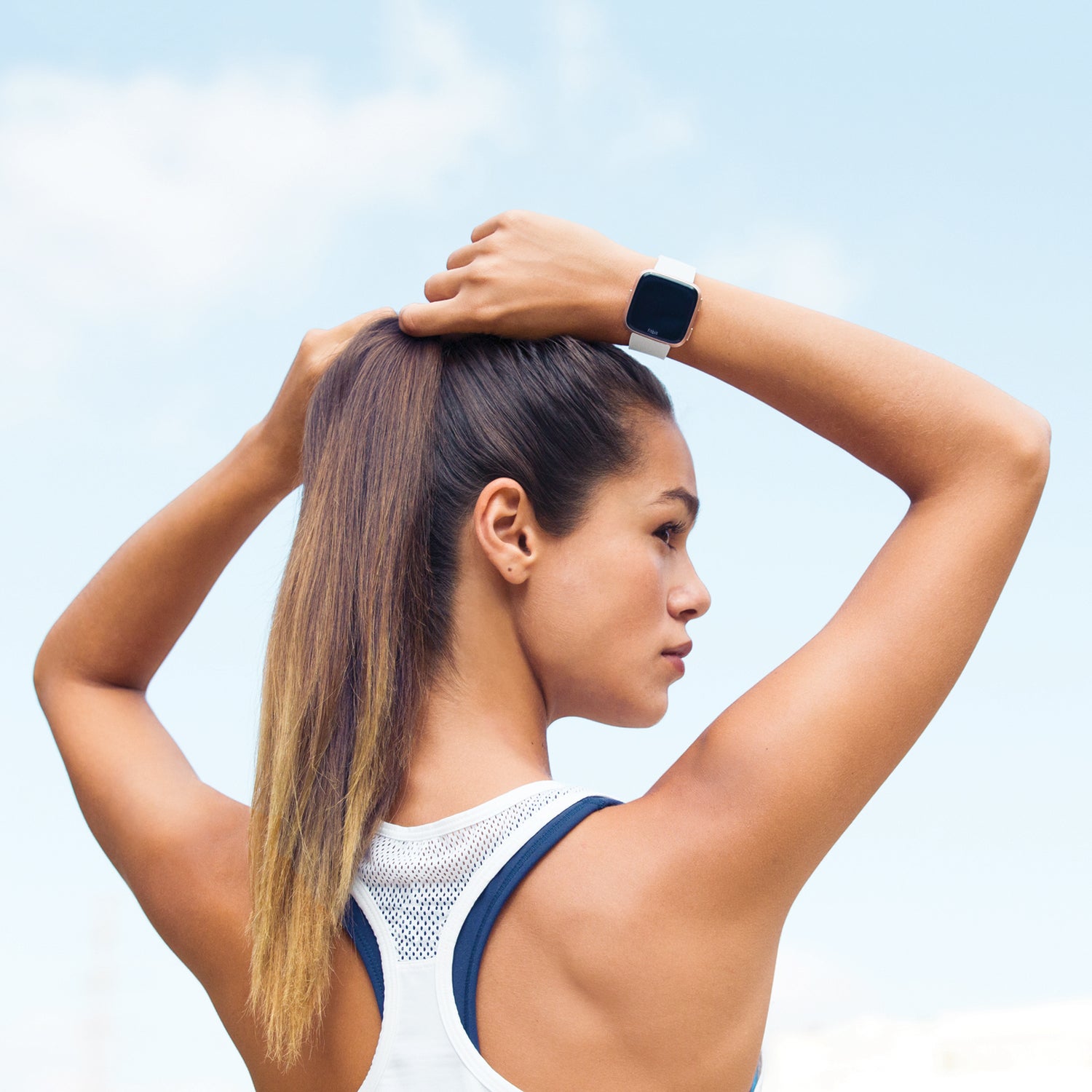 Courtesy Fitbit(Photo)
Heading out the door? Read this article on the new Outside+ app available now on iOS devices for members! Download the app.
On Tuesday, Fitbit announced the latest addition to its fleet of wearable fitness trackers: the $199 Versa. The Versa appears to be Fitbit's attempt at a quiver-of-one smartwatch—the sort of device that tracks both your workouts and your overall health, looks fashionable enough to wear everywhere, and does it all at a pretty affordable price. 
The Versa has many of the same core functions as Fitbit's first full-featured smartwatch, the Ionic: fitness tracking, wrist-based heart-rate detection, guided on-screen workouts, and an automatic recognition system that knows when you've begun exercising without the need to press Start. It maintains fan-favorite lifestyle features like sleep tracking, breathing exercises, resting heart rate, music, and text, call, and e-mail integration (the latter is available for Android only). Like the Ionic, it's also waterproof down to 164 feet. 
But the Versa will retail for $100 less. Why the price difference? Where the Ionic has built-in GPS, the Versa has "connected GPS," which means that it tracks distance only when paired with a smartphone. However, the Versa does offer a few things the Ionic does not, including a new dashboard, called Fitness Today, that collects activity stats, workout history, and health information, then uses that data to give you daily advice and inspiration. (I have yet to get my hands on a working model of the Versa, but one is on the way. We'll post a full review of the new features after further testing.)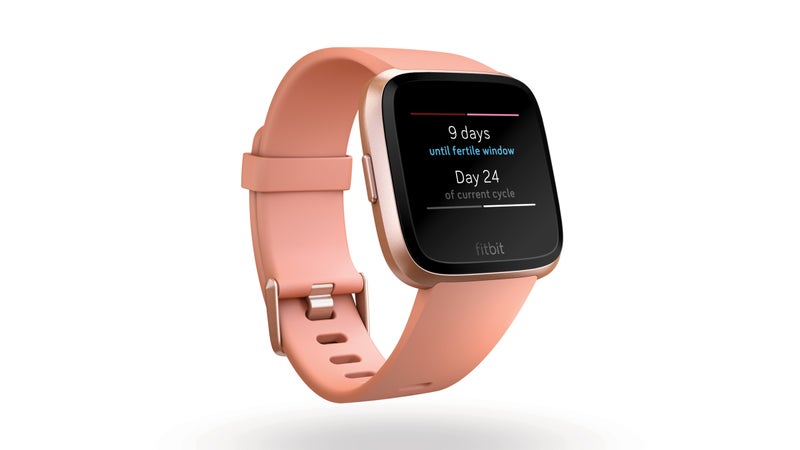 Arguably, the Versa's most interesting capability is what Fitbit calls female health tracking. This cluster of functions allows users to record menstrual cycles and symptoms, among other, more health-oriented stats, and to keep tabs on fertility windows. Fitbit claims that its new app will allow wearers to see how their weight and sleep patterns change throughout their menstrual cycle. The Versa isn't the first to include this kind of functionality—Bellabeat makes a jewelry-inspired women's health tracker that logs menstrual cycles, among other things. But Fitbit's is the first fitness watch to offer a broad menu of women-specific health tracking. 
I'm not sure yet how I feel about taking training and reproductive advice from a watch. I'm much more inclined to trust a human—say, a running coach or gynecologist. But I'm intrigued by how tracked data could inform the advice I'm already getting from the good old-fashioned people in my life.
Fitbit is also launching its first kid-specific product, Fitbit Ace. The device will count steps, activity time, and sleep stats, provide reminders to move, and reward users with merit badges for goals met and challenges won. A family-account option in the app will allow parents to track their kids' activity patterns and will give kids their own app interface, which displays only certain types of data. (They won't see calories or body fat, for instance, just activity time, number of steps, and badges earned.) 
The new launches seem to indicate an attempt by Fitbit to do what the Apple Watch does—integrate sport and lifestyle tracking into a device you never have to take off—at a more affordable price and in a family-friendly package. I look forward to getting my hands on the Versa to see how it fits in with my daily life, both athletically and otherwise.
Lead Photo: Courtesy Fitbit
Trending on Outside Online