First Impressions of the Fitbit Versa
We've been using the new smartwatch for a week. Here's what we think.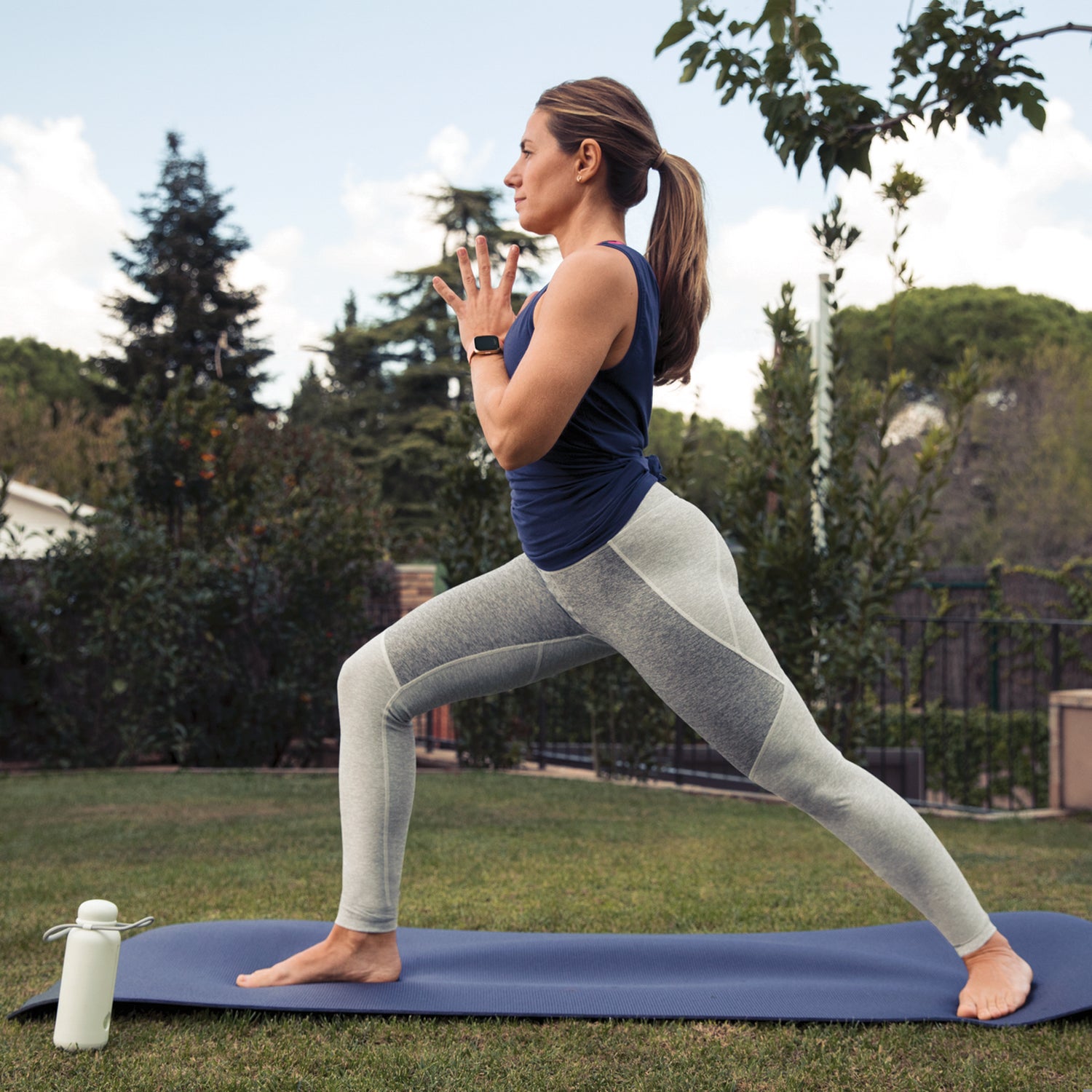 Fitbit(Photo)
Heading out the door? Read this article on the new Outside+ app available now on iOS devices for members! Download the app.
Two weeks ago, Fitbit announced the launch of the Versa, a sleeker, cheaper alternative to the first Fitbit smartwatch, the Ionic. The new addition to the company's line promised to be the sort of fitness tracker you never have to take off, without compromising on key workout features. I've had the Versa for six days, which is just enough time to figure out that the device delivers on most of those promises, with a few notable exceptions.
From a usability standpoint, the Versa is comfortable and straightforward. I wore it for a full 48 hours, including into a hot tub and the shower, without taking it off. The graphics are clean, and the navigation is simple—swipe left for apps (music, exercise, coaching), swipe up for a dashboard of your day's stats (steps, calories, recent workouts, your past night's sleep). The exercise tracking screens show just one stat at a time, however, so if you want to switch from heart rate view to distance view and then check the time, you're in for quite a bit of swiping.
Minor interface issues aside, the device is fairly intuitive and ideal for the person who wants basic workout tracking without a lot of fuss. After opening the box and charging the device, which took a couple hours, I immediately took it out for a run. Too busy to fiddle with the app or read the instruction manual, I just pressed "go" and started running. Later that day, when I opened the app and turned on my phone's Bluetooth, the watch automatically synced with the Fitbit app and displayed run stats in my dashboard: mileage, heart rate, calories, duration, and pace.
Here's the big qualifier: Unless you carry your phone with you, the Versa does not calculate your distance based on GPS. Instead, it works like a pedometer, multiplying your number of steps by estimated step length and approximating how much ground you've covered. On a stretch of flat pavement, a side-by-side comparison with and without connected GPS yielded exactly the same mileage. On uneven surfaces where footfalls vary, however, that might not be the case. The Versa also can't track elevation gain and loss or generate exact course maps without a phone nearby.
In my opinion, the biggest draw of a smartwatch is that it essentially eliminates the need to run with a phone by allowing you to track workouts and listen to music from a single device. If you need to bring your phone with you to generate detailed stats, you're eliminating the very thing that makes a smartwatch worthwhile, fitness-wise. Of course, perspective is everything: I spend a lot of time in the mountains, where GPS and accurate altitude readings really matter. If you're looking for something to track your daily and weekly exercise on a basic level, the Versa is ideal. I like the auto-start and auto-pause functions, which start and stop tracking without having to press a single button. I also appreciate how the device marries simplicity (not too many apps or notifications) with a wide array of health tracking.
In the week that I've been using it, I've done six runs, one interval workout, and one guided core workout. (With premium service, you can download a host of guided workouts—all your standard fare of core, upper-body, and leg exercises. Honestly, nothing you can't get off YouTube.) According to my Versa, I've walked and run a combined 58,397 steps and ascended the equivalent of 185 flights of stairs (or 1,850 vertical feet). I've averaged six hours and 39 minutes of sleep per night (I'm not so proud of that one.) I've learned that my VO2max score is roughly 37, and if I lose seven pounds I could bring that up to 40—and that with "increased exercise" I could further raise that score to 43 or 44. Such a high volume of information could easily be overwhelming, but the Fitbit app is laid out in a way that's easy to navigate and understand.
Still, do I really need all that? I'm unconvinced. More important: would I pay $200 for it? Honestly, I'd rather shell out the extra $100 to get something like the Ionic, which has built-in GPS, so I can go for a run without also having to stick my phone in my bra.
Lead Photo: Fitbit