How to Start Birding Everywhere You Go
A few tips to help you incorporate this​ lifelong hobby in​to your everyday excursions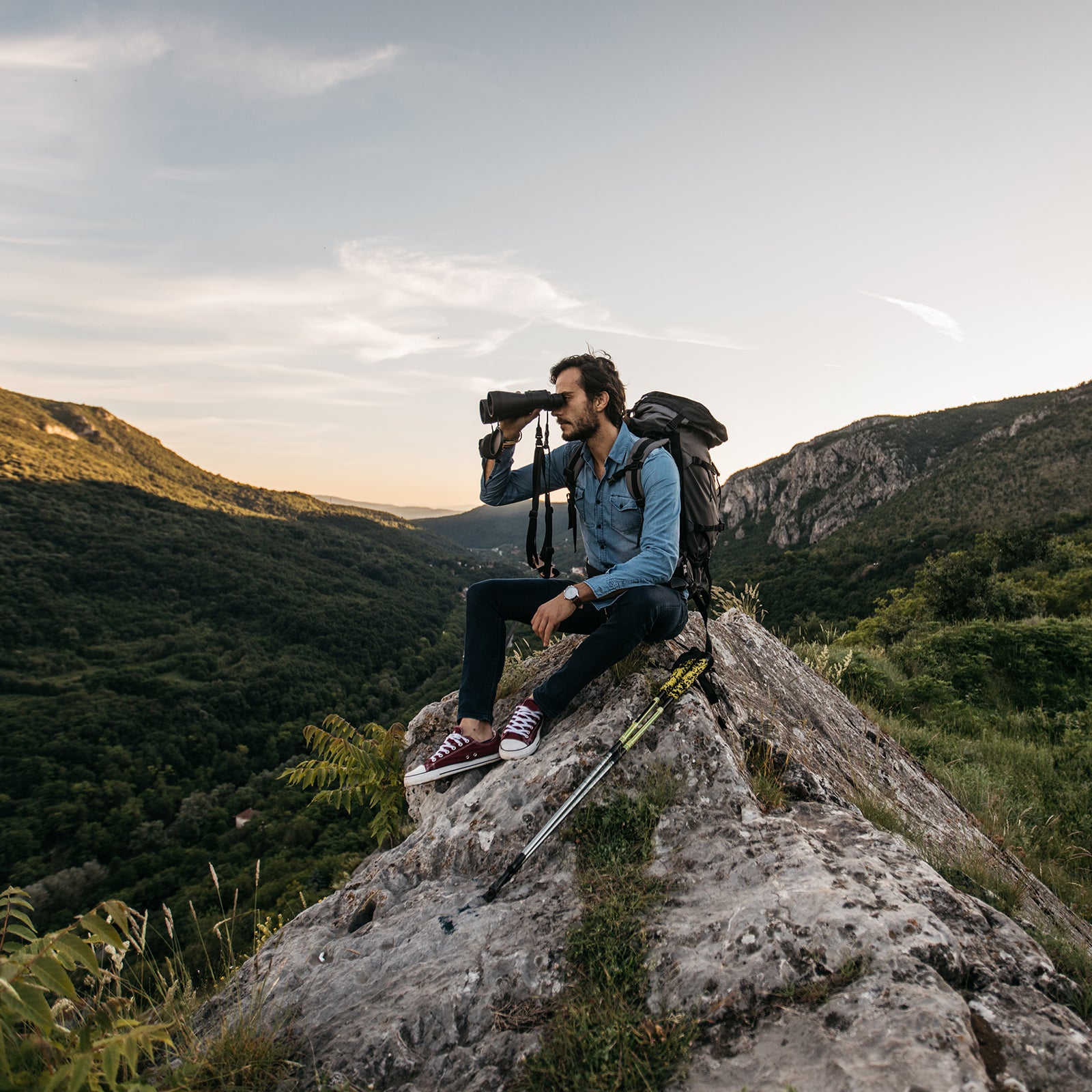 South_agency/iStock(Photo)
Heading out the door? Read this article on the new Outside+ app available now on iOS devices for members! Download the app.
My curiosity for birding began when I led backpacking trips at an outdoor-education school in Australia's Victorian Alps. For the first time in my life, I was trekking on a new continent to the chorus of squawking budgerigars and laughing kookaburras, witnessing enormous emus sip from billabongs in the dense eucalyptus bush.
When I returned to Colorado for college a year later, I realized just how much I'd been missing out on. In the years since, I've learned to incorporate the hobby as a fun aside on every adventure. Here are some simple ways to become a part-time birder. 
Start Paying Attention 
Before adding bird-watching to your next adventure, take a little time to open your world to the species in your area. Notice them on your commute to work, your evening stroll, or just as you gaze out your window. In your spare time, start flipping through regional guides, like Sibley Birds East or West (each $19.95), to begin familiarizing yourself with the species near you and in your favorite parks or wilderness areas. The Audubon Society's national website also has an extensive selection of articles for beginner birders.
I also picked up valuable tips from Jason Ward's documentary web series Birds of North America, on Topic, where the Audubon apprentice and naturalist explores city parks and birding hot spots with notable guests like novelist Jonathan Franzen and actor Lili Taylor. Each short episode is fun, digestible, and educational in the way it introduces viewers to techniques and offers information on how to apply birding to your lifestyle. 
Local chapters of the Audubon Society and the Feminist Bird Club also organize free walks in communities across the country that will give you some experience before you head out into the field alone. 
Download These Free Apps
Now that you have a sense of what birding is all about, download the Cornell Lab of Ornithology's free Merlin Bird ID app and load your local "bird pack"—a digital guide to the birds of your area. The app asks you where you saw a bird, how big it was, its main colors, and what it was doing when you saw it. To reticent friends, I've described it as the avian version of Pokédex for a Pokémon Go–like scavenger hunt.
If you're interested in logging your sightings, eBird, a companion app to Merlin by the Cornell Lab of Ornithology, allows users to track species they've seen by location. The data collected and entered into the app is then made available for scientific research, education, and conservation, essentially turning eBirders into amateur wildlife biologists.
Toss a Pair of Binoculars in Your Pack
Birding in its simplest form, unlike many adventure sports, is relatively free of gear, making it a great complementary activity. To enhance the experience, though, it'd be worth investing in a good pair of binoculars. While they can range in price from $30 to a few grand, there's no need to break the bank here. Look for a decently priced, quality pair, like the Nikon Prostaff 3S ($120).
Bird-Watch When There's Downtime
Perhaps you've pulled into camp earlier than expected and have a few spare hours before cooking dinner—go look for birds! Maybe your friends are setting up a climb in Joshua Tree National Park, and you're left without a task. Go on a mini birding walk; there could be loggerhead shrikes skewering lizards on a Joshua tree. Maybe your hiking partner is digging a cathole off-trail. Put down your pack, bust out those binos, and check for upland birds in the evergreens, where there could be a sooty grouse in the blue spruce. Or maybe you're taking a breather after a long session of kiteboarding. Walk along the beach; there could be snowy plovers hunkered in the sand dunes. Whatever you're doing, use your idle time to explore.
Be Proud of Your Sightings
The magic of birding is that it can give your adventures new meaning—you may have been stormed off a snowy peak in New Hampshire's White Mountains, but you saw a Vatican of northern cardinals scurrying around a jack pine. It's a simple way to engage more with your surroundings. 
Lead Photo: South_agency/iStock