Gear Guy
The Little, Affordable Cooler I Use Every Day
From beers on the river to a family picnic, the Compass has you covered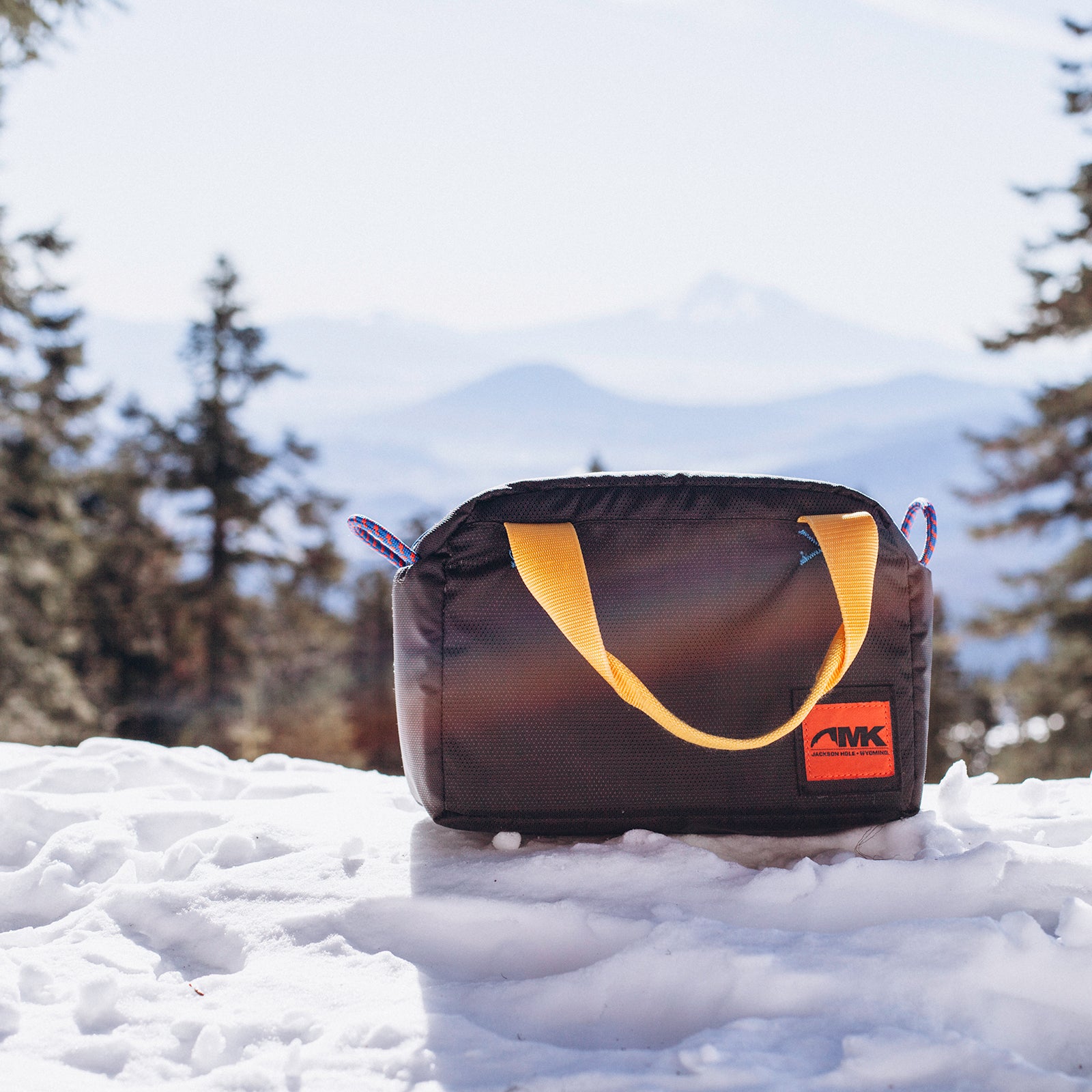 Sarah Jackson(Photo)
Heading out the door? Read this article on the new Outside+ app available now on iOS devices for members! Download the app.
I called the Mountain Khakis Compass 6-Pack Cooler ($50) one of the best soft coolers on the market in May 2018 and, more than two years later, I stand by that statement. I started testing this product in November 2017, and it has since maintained a coveted (and easily accessible) spot behind the door that connects my living room with the garage, because it's one of my most useful pieces of thermoregulating gear. I use it daily during the spring and summer and weekly during the winter. It is simple, small, and unassuming—perfect as a daily driver.
The Compass has been shoved into the hull of my whitewater boat, squished into the back of many an overpacked car-camping rig, and proven exceptionally sturdy. It looks well-worn but has had zero failures in years of hard and regular use. I credit the 1,680-denier exterior, solid yet unfussy carry handles, reinforced zipper pulls, climbing-rope tie-downs, and a straightforward zipper. It's a balanced mix of something that's simple and hardily built.
Perhaps more important is that the Compass is a perfect size for my everyday use. At 8.6 liters, it's just right for a six-pack of beers, hence the name, but I've also found it's a perfect picnic vessel for two parents and a toddler. Its squat dimensions (11 inches tall by 6 inches wide by 8 inches long) make it easy to throw into a 20-liter daypack filled with enough gear for a full day out with my family. It fit perfectly next to my Fjällräven Kanken Diaper Bag in the basket of the Radwagon—the best-summer-ever cruising vessel for my daughter and me. The fact that it's malleable without being weak means I can shove it into any manner of nooks and crannies, and it won't take up much more space than its contents.
I first pitched a review of the Compass to my editors weeks before my first child was born, and I've found it has fit in wonderfully throughout my rapidly changing lifestyle. It's still a fantastic cooler for enjoying a frosty beer with friends after a long day on a river, but it's also a perfect snack carrier for kiddos—something I appreciate since spending time with a rowdy toddler is a key part of all of my favorite adventures now. 
Unlike the fancy coolers I often write about for this publication, the Compass doesn't have a lot of flash. It won't keep the same bag of ice cold for an entire football season or survive the impact of a 50-foot tree. However, it's a handsome, sturdy companion that I'll continue to use every day for the foreseeable future. That's flashy enough for me.
Lead Photo: Sarah Jackson