Fixing the Outdoors Will Fix Our Economy
Our lands and waters are fundamental to our heritage, health, and culture. We must invest in them.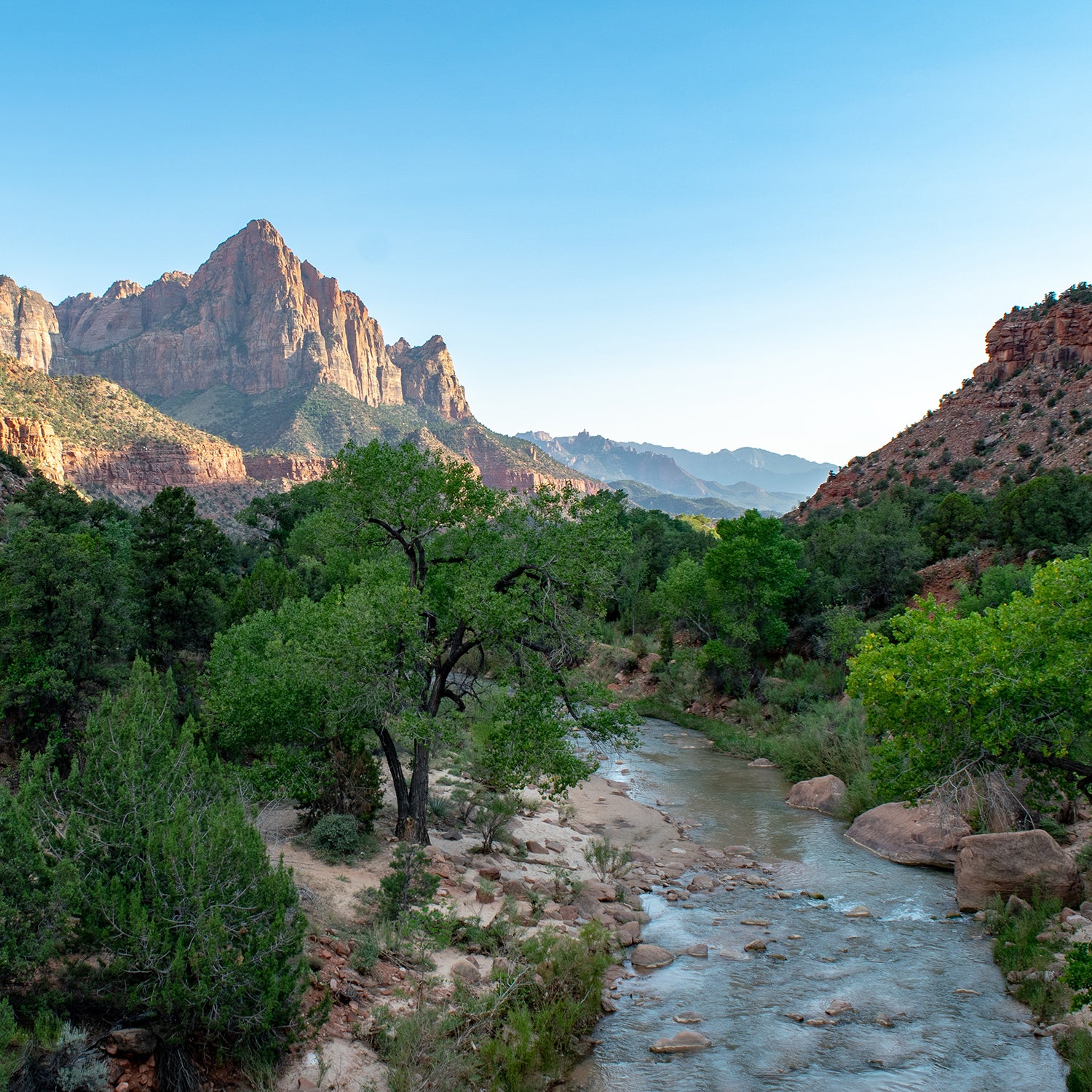 Ben Turnbill/Unsplash(Photo)
Heading out the door? Read this article on the new Outside+ app available now on iOS devices for members! Download the app.
The following is an op-ed from 14 leaders in the outdoor industry
Access to our public lands is a shared right for all Americans. In this moment, after months of sheltering in place and being kept indoors, people across urban and rural areas are eager and excited to get outside and recreate responsibly. For the outdoor industry, millions of jobs depend on it.
Our industry was growing faster than the rest of the economy prior to the pandemic, generating $887 billion in consumer spending annually, as well as supporting 7.6 million jobs that can't be outsourced or automated. With the right support for rural communities and fragile ecosystems, outdoor recreation can be an engine that helps restart our economy and puts people back to work. But if public lands are neglected, this valuable resource will be squandered, and communities will suffer. Thankfully, the protection of our public lands is something we can agree on—73 percent of voters in western states favor a national goal to protect 30 percent of America's public lands and ocean areas by 2030.
This is a crucial time.
While it's great to see so many Americans turning to the outdoors to bolster their physical and mental health in this difficult moment, the resources needed to provide families and communities natural spaces for recreation and play are stretching thin. Disparities in accessibility for recreation persist across the country. Environmental protections are being rolled back. Small businesses that are the backbone of our industry, from guides to gear shops, are suffering. Seventy-nine percent of outdoor companies have had to lay off or furlough employees, and 89 percent are seeing decreased revenue. An investment in our outdoor economy is an investment in our national economy, our health, and future generations.
Fortunately, there are several ways to accomplish this investment.
First, Congress should pass the Great American Outdoors Act (GAOA), which will fully and permanently fund the Land and Water Conservation Fund (LWCF) and address the maintenance backlog plaguing our national parks and public lands. The LWCF, created in 1964 to preserve natural areas and water resources, has been perpetually underfunded. Last year, only a little more than half of the money collected by the fund was actually spent on public lands. The remainder—which should have gone to protecting and improving our national parks, increasing close-to-home recreation, creating urban park and trail systems to benefit underserved, low-income, and minority neighborhoods, expanding wildlife habitat, protecting watersheds that provide clean drinking water, and supporting conservation efforts that can yield thousands of outdoors jobs—was diverted to purposes totally unrelated to public lands.
A fully funded LWCF would reverse that trend. Additionally, the bill would address the backlog of more than $20 billion in maintenance needed across the national parks and public-land system for roads, trails, and campgrounds that support the more than 300 million annual visits to our parks. There is already bipartisan support in Congress and from President Trump for GAOA. And it comes with no additional cost to U.S. taxpayers.
Second, we need swift action to make up the growing shortfall in revenue for local and state governments that maintain much of the nation's outdoors. If this need is not met, parks will be shut down, jogging trails and bike paths will crumble, waterways will go unmaintained, and many beloved outdoor spaces and the millions of people who use them will pay the price. Congress can step in and provide funding to states and municipalities to prevent these disruptions and also to establish and expand parks, trails, and other outdoor recreation amenities—in particular for underserved and under-resourced areas that have been long neglected and now disproportionately impacted by COVID-19.
Finally, this pandemic has made clear that the health of our economy relies on the health of our nation, and that acting in the interest of our economy can also help address the global threat of the climate crisis. As policymakers respond to the novel coronavirus, they should keep environmental regulations strong, push for carbon-emissions reductions, and invest in green infrastructure solutions that can create sustainable, equitable jobs, especially in rural areas. The U.S. Geological Survey has shown that nearly a quarter of all national carbon emissions come from fossil fuels extracted on public lands. By putting an end to new oil and gas leases on public lands and transitioning to responsible, renewable energy development, we can reverse this trend and maximize the benefits of public lands to sequester and store carbon while supporting sustainable local economies.
Protected land and clean air and water all support economic growth, job creation, healthy communities, and businesses like ours. Our coalition—which includes some of the biggest names in the outdoor industry—is proof that you can be pro-environment and pro-business at the same time. Further, the effort to connect people of every race, creed, and color to our great outdoors, close to the communities where we live, work, and play, has never been more important.
Our industry is passionate and united in this vision, and we hope our government will invest in the lands and waters that are fundamental to our heritage, health, and culture so that we can get the economy back on track, and so that families everywhere can enjoy the great outdoors once again.
Sincerely,
Jonathan Cedar
BioLite
CEO
Mary Ellen Glynn
Director of Corporate Communications
Columbia Sportswear Company
Ford Van Fossan
Conservation Manager
First Lite Performance Hunting
Erik Burbank
Chief Brand Officer
Keen
Mike Mahoney
Chief Legal and Compliance Officer
L.L.Bean
Bryan Papé
Founder and CEO
Miir
Cam Brensinger
Nemo Equipment
Founder and CEO
Corley Kenna
Senior Director Global Communications
Patagonia
Ben Steel
Chief Customer Officer
REI Co-op
Amy Roberts
Senior Director Brand Impact and Sustainability
The North Face
Luis Benitez
Vice President Government Affairs and Global Impact
VF Corporation
Tom Adams
Chief Operating Officer
Petzl
Dan Walker
Social Impact Lead | Sustainability
Arc'teryx Equipment
Alyssa Ravasio
Founder and CEO
Hipcamp
Lead Photo: Ben Turnbill/Unsplash