The High-Capacity Water Filter You Need for Base Camp
The Platypus GravityWorks 4.0 is the best filter of its kind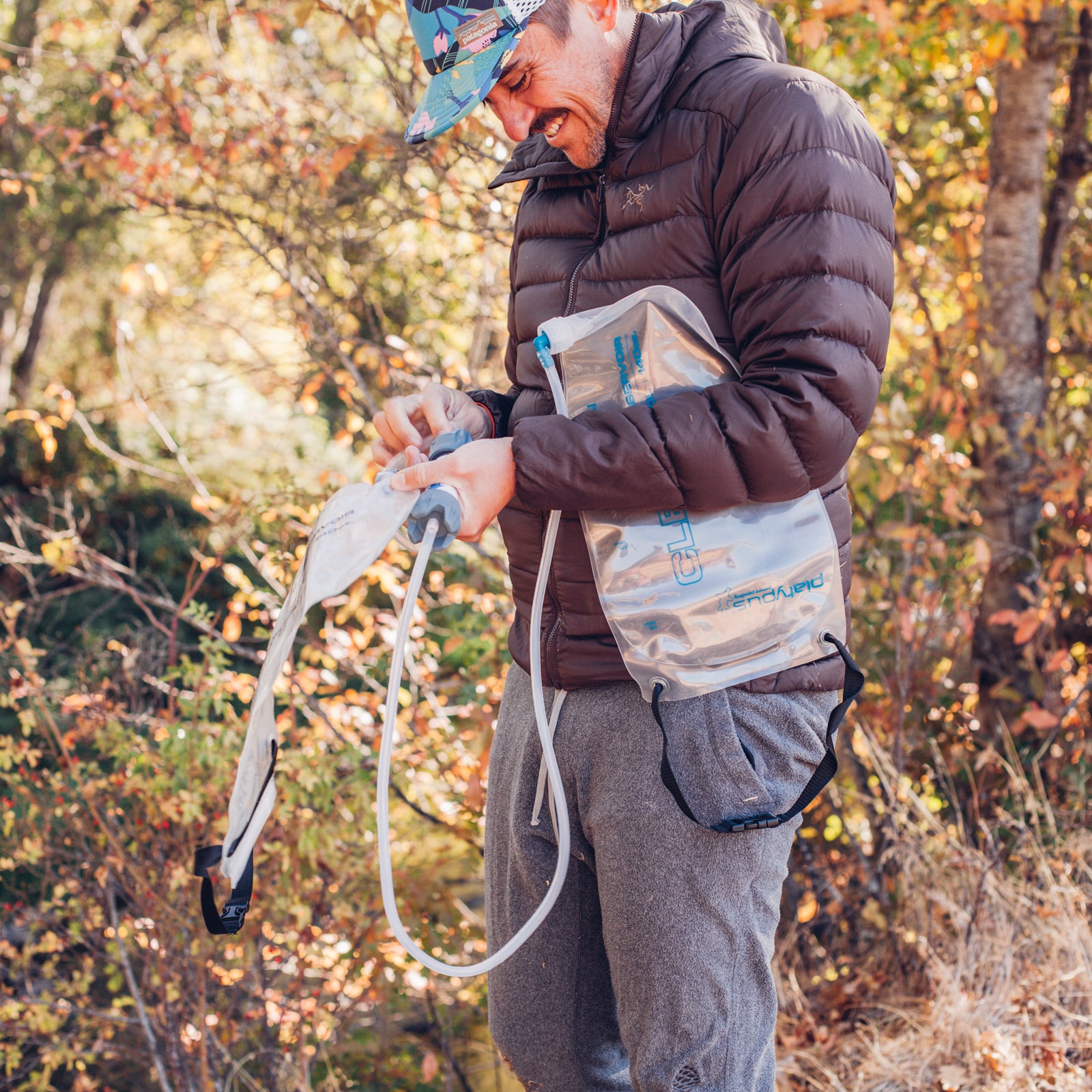 Heading out the door? Read this article on the new Outside+ app available now on iOS devices for members! Download the app.
The world of backcountry water filters is a surprisingly scary one. As someone who's had giardia and norovirus and picked something up in Peru 15 years ago that may still be hanging out in my intestines, I can tell you that the stakes are high. There is no governing body regulating the efficacy of physical filters. (The FDA approves only chemical water purification products, like Potable Aqua or iodine tablets.) Though there are testing standards for water filters used by the military—I highly suggest looking into NSF protocol P248, which some brands use—they are not mandated for civilian products.
Without a unified standard, it's important to be careful and do your research when purchasing a filter. But if you want to skip those steps, I suggest the Platypus GravityWorks 4.0-Liter System. I've used it to purify hundreds of gallons of water, and it's ideal for group pursuits in the backcountry or in emergency scenarios.
In September, my wife, my three-year-old daughter, Jojo, and I evacuated when southern Oregon's Almeda Fire started less than a mile from our home. My wife and Jojo took off immediately while I stayed to pack up the important papers, the most treasured stuffed animals, and the GravityWorks system. I was driving off into a lot of unknowns that morning, but I can't overstate how comforting it felt to throw the filter into my car over the haphazardly packed suitcases. The fear of not knowing whether we'd come back to a standing house (we were the lucky ones who did) was significantly mitigated by the knowledge that we'd at least have access to drinkable water as long as we could find a spot by a river. That peace of mind is priceless.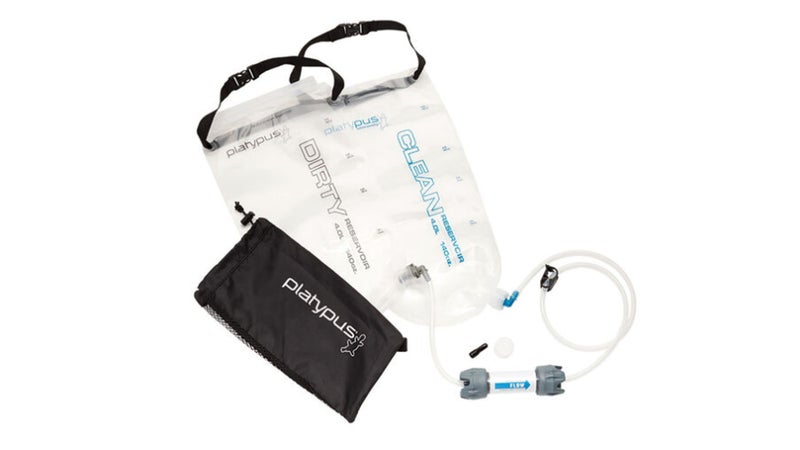 The GravityWorks 4.0 is remarkably easy to use. I got my first one in May 2014 and couldn't believe I hadn't made the investment previously. I was notorious among my kayaking buddies for how reckless I was with my gut fauna as a young man, which really caught up with me in my mid-twenties (see: intestinal distress rap sheet above). Once I started using this model, I couldn't believe how much diarrhea, vomiting, and general malaise I had put myself through to avoid the simple three-minute process of filtering my water. The design is so straightforward that I would trust filtering my water to a precocious third grader. Simply fill the clearly labeled "DIRTY" bladder with unfiltered water, elevate it above the "CLEAN" one, and make sure the filter arrow marking the "FLOW" of the filter is going from "CLEAN" to "DIRTY." That's it.
The GravityWorks 4.0 also filters water lightning-fast, which makes it great for groups. This filter takes about a minute to set up and goes through more than 1.5 liters per minute. (Multitasking is easy if you find the right tree branches to hang the bags on.) I can filter water for several people (and pound a liter or so myself) in under 20 minutes whenever we reach a water source. With this system, I took my in-laws on their first backpacking trip in the summer of 2014 and kept everyone in our seven-person group hydrated and equipped with cooking water with very little effort on my part. While you can find lighter filters out there—this one is almost 12 ounces—the extra weight is worth it when you need to clean a lot of water.
But it's the least noticeable feature of this filter that's the most important. It meets all EPA and NSF guidelines to remove bacteria and protozoa, though there is no legal requirement for filters to do so. This means I don't have to stress about getting a nasty bug if I use it stateside. (It doesn't filter out viruses, like chemical treatments and my international-trip favorite, the MSR Guardian ($350), but pretty much any water I am going to filter from in the United States is not likely to have those issues.) That level of trust is key when dealing with a resource as precious as water.
Lead Photo: Sarah Jackson