Thanksgiving Abroad
Just because you're headed overseas this November doesn't mean you have to miss Turkey Day. We round up the best Thanksgiving feasts for backpackers, expats, and other travelers.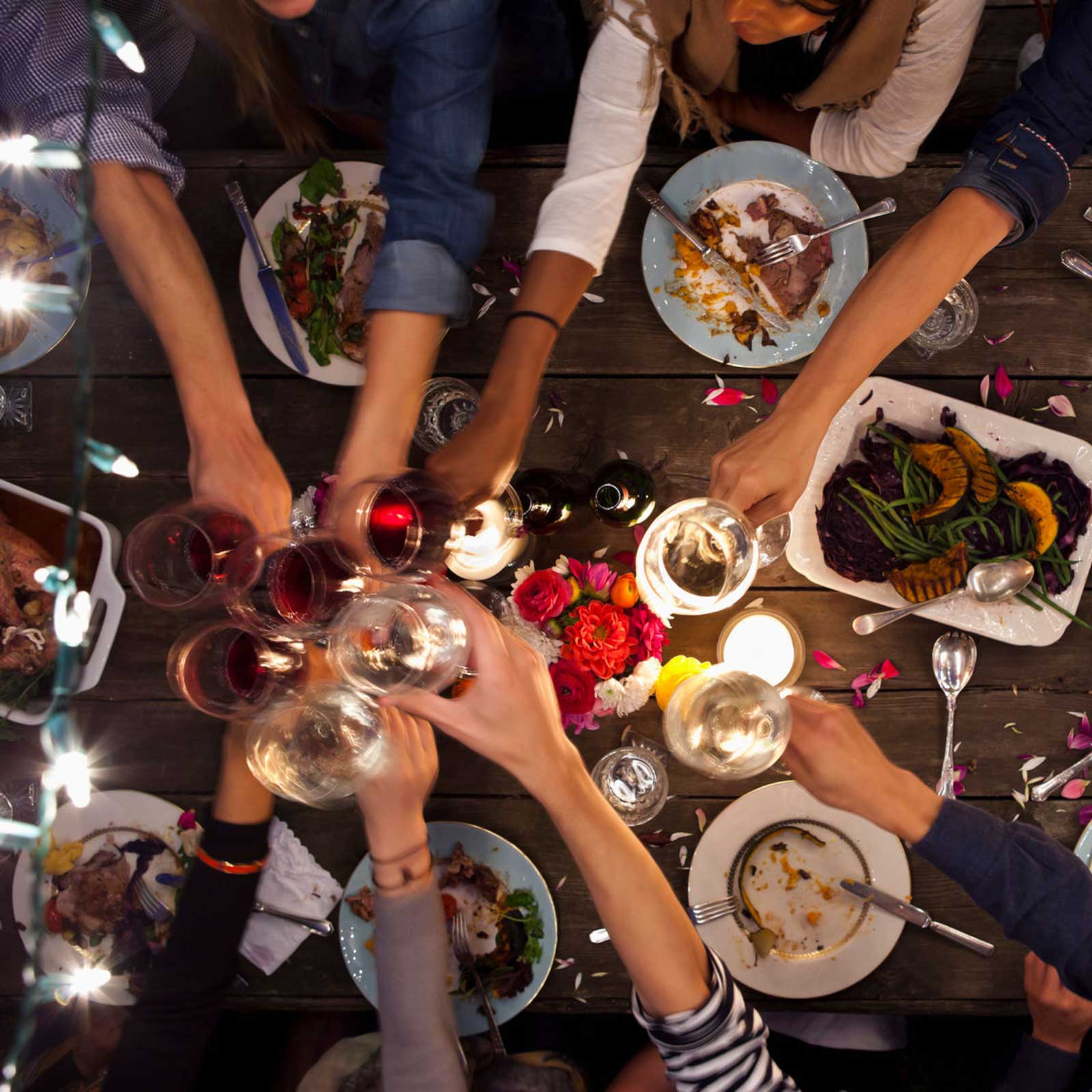 Jill Chen/Stocksy(Photo)
Heading out the door? Read this article on the new Outside+ app available now on iOS devices for members! Download the app.
The 5 Best Thanksgiving Celebrations Outside the United States
The scene is a familiar one: You've traveled thousands of miles from the United States looking for adventure in foreign lands, but Thanksgiving rolls around and those pangs of homesickness hit. You suddenly miss the turkey, the stuffing, even your wine-swilling uncle who makes off-color comments at the table. The good news is that you're probably closer to finding a traditional Turkey Day dinner than you might think. The best options are always in the nearest big city: high-end American chain hotels often hold celebrations, as do U.S.-themed restaurants. American social clubs and local expat online meet-ups can point you in the right direction, and sometimes put on their own events. With a little digging, you can find all the comforts of a Thanksgiving at home (minus the drunken family members).
Celebrating Thanksgiving Abroad: Paris, France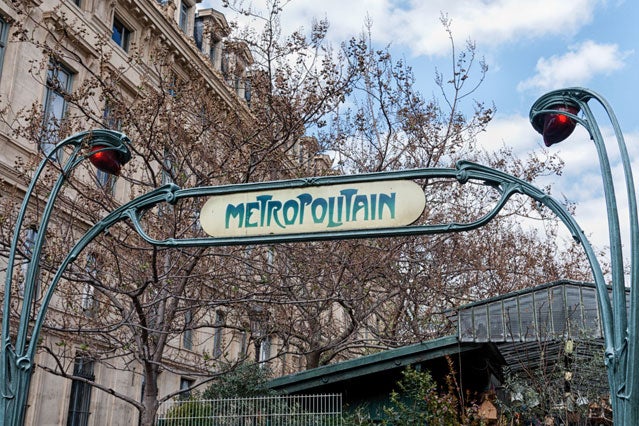 There are so many celebrations of America's big November feast in Paris, you could squint and almost think you're in your Aunt Helen's kitchen in Cleveland, but with a little more French foodie flair. Ralph Lauren restaurant on Boulevard Saint Germain holds an annual Turkey Day meal, as does Harry's New York Bar. There's even a market on Rue Saint Paul called Thanksgiving that sells and prepares American edibles. But the best place for turkey (with quince, apple, and walnut stuffing) and pumpkin pie (with Maker's Mark bourbon sabayon) is Joe Allen, a Manhattan-styled bistro on Rue Pierre Lescot. 
Work Off the Calories
Go bouldering in the Fontainbleau National Forest about 40 miles south of the city. Climbers have been coming to this 60-square-mile park for more than a century, and the forest's circuits, color-coded by difficulty, make it simple to find boulder problems within your skill level.
Celebrating Thanksgiving Abroad: Istanbul, Turkey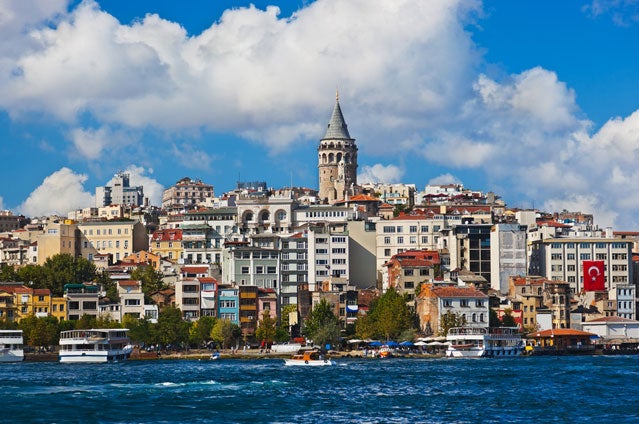 There's nowhere more fitting to celebrate a foreign Thanksgiving than a country named Turkey, and Istanbul's vibrant expat American community keeps the holiday's traditions alive with a number of celebrations. But the most popular feast in town is held each year at the Bosphorus Terrace Restaurant at the Hilton. Though the meal isn't generally advertised as holiday fare, turkey (the bird) and pumpkin are on the buffet line, and you'll often find the tables around you reserved by expat groups.
Work Off the Calories
The best outdoor adventures in Turkey are a long car ride or a short plane ride from Istanbul. For a quicker burst of adrenaline, go on a three-hour rafting trip on the Class II and III rapids of the Melen River, about 120 miles outside the city.
Celebrating Thanksgiving Abroad: Buenos Aires, Argentina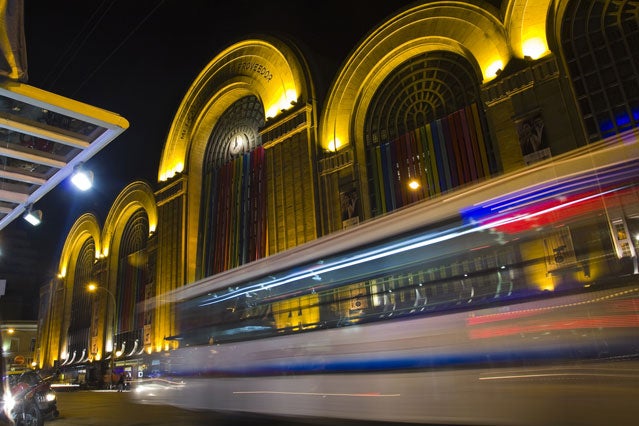 The people of Buenos Aires don't need an excuse to throw a party. But Thanksgiving gives them one anyway. The biggest celebration is held at Kansas Grill and Bar in upscale San Isidro. As the restaurant's name implies, the food is inspired by high-end American steakhouses, and its Thanksgiving meal lives up to expectations, down to the mashed potatoes plopped on the plate. The pie is pecan, not pumpkin, though.
Work Off the Calories
Buenos Aires is South America's second-largest metropolitan area, brimming with art, traffic, music, and breathtaking architecture. The best way to bask in its unique vibe is to take a guided bike tour through the city. Biking Buenos Aires offers a 10-mile ride through the pastoral patchwork of parks and plazas in the northern section of town.
Celebrating Thanksgiving Abroad: Cape Town, South Africa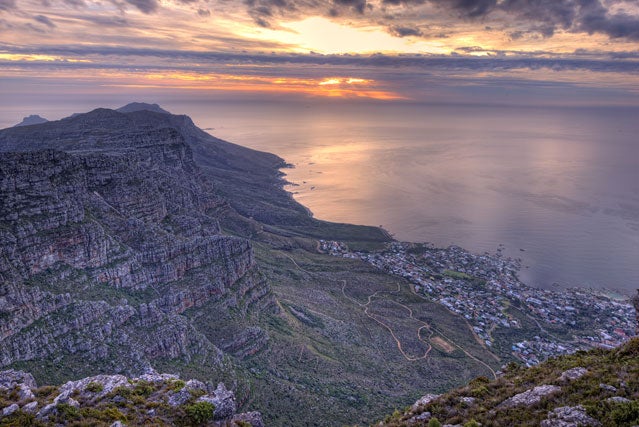 Cape Town's mixing bowl of cultures blends more ingredients from around the world than just about any other city on the planet, so it makes sense that you'd be able to find a Thanksgiving party or two. The most authentic one is put on annually at elegant, bustling Savoy Cabbage Restaurant and Champagne Bar. Turkey with giblet gravy, cranberry sauce, and pumpkin crème brulee are all on the menu, along with sweet potato gnocchi for vegetarians.  
Work Off the Calories
For outdoor thrills, you don't need to look any further than Table Mountain, the 3,500-foot-tall hunk of granite overlooking the city. Downhill Adventures offers three-hour mountain bike descents that start at the peak's flat top and plummet down its forest-shaded slope.
Celebrating Thanksgiving Abroad: Sydney, Australia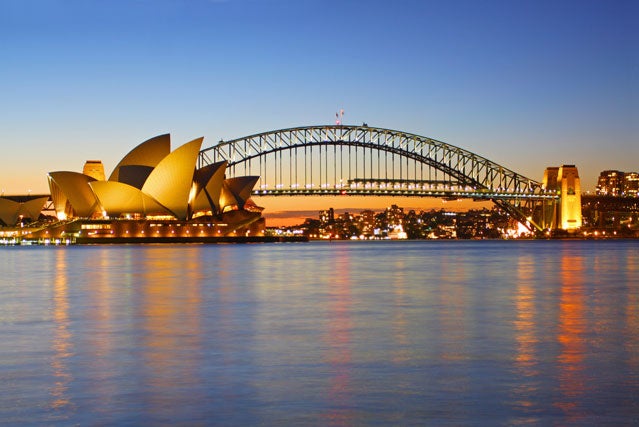 All of the best adventures in Australia are done by the seat of the pants, and a Thanksgiving meal should be no different. No organized meals at a restaurant or tony hotel here. Instead, opt for a picnic on a hill. The Sydney Expat Americans meet-up organizes a Turkey Day potluck picnic in a different location each year. In 2012, it's slated to be on the Saturday after Thanksgiving at 2 p.m,. on a knoll above the Opera House. RSVP before you go to get the exact coordinates.
Work Off the Calories
Paddle away your Thanksgiving excesses exploring the hidden nooks of Sydney Harbour by kayak. Aptly named Sydney Harbour Kayaks leads four-hour-long tours through Middle Harbour on the edge of Garigal National Park, about a half-hour north of the city. The guides tell tales of the area's colorful history along the way; some of them are even true.
Lead Photo: Jill Chen/Stocksy
Trending on Outside Online