The Best Adventure Travel Books of 2020
These eight titles will keep your wanderlust fired up for when it's safe to travel again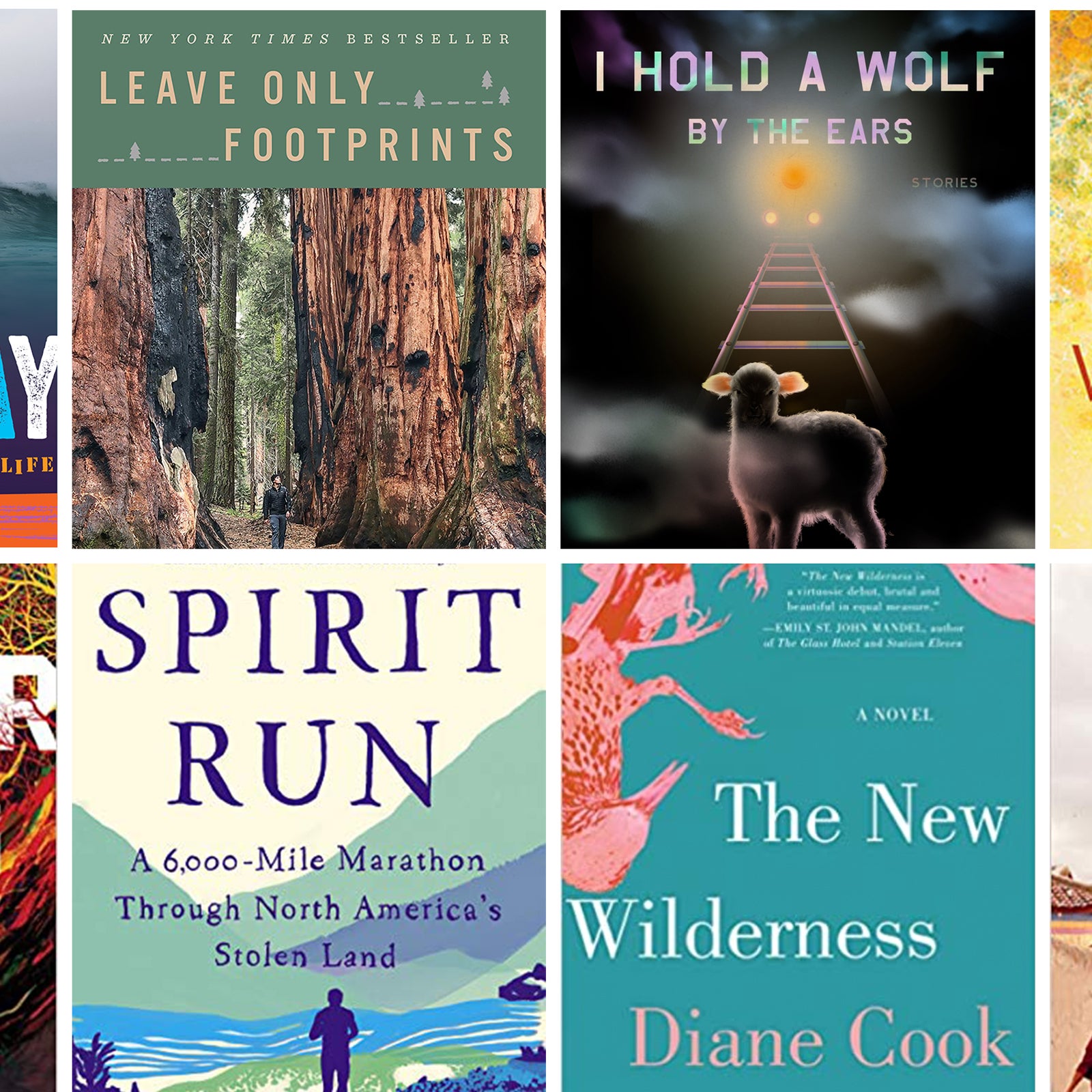 Heading out the door? Read this article on the new Outside+ app available now on iOS devices for members! Download the app.
Opportunities to be transported around the world through the pages of a good read have been a balm for adventure seekers. And with so many great releases this year, we had some trouble narrowing down our list. So we asked eight authors whose own books recently took us to incredible places to recommend some of their favorites. These titles will sate you until it's safe to travel again.
'Rockaway' by Diane Cardwell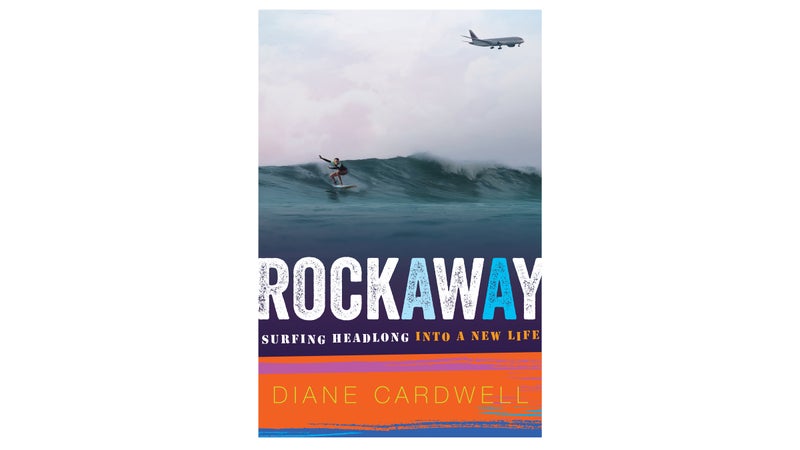 According To: Bonnie Tsui, author of four books, including American Chinatown and Why We Swim.
Bonnie Tsui, who examines the draw humans have to water in her most recent book, Why We Swim, returns to a similar theme in her recommended pick. In Rockaway, Diane Cardwell's focus is on staying above water—literally and figuratively—as she navigates a "failed marriage" and fevered career. "This book is all about starting over and finding the thing—surfing!—that transforms that life into something hopeful and new," Tsui says. Through a physically challenging endeavor, Cardwell helps readers understand how she has weathered the storm and offers hope to others trying to do the same.  
Why We Need This Now: In a year when the pandemic has added a layer of difficulty onto all of our lives, Rockaway serves as a guidepost to survival and exploration in our own backyards. "Diane Cardwell's experience of figuring out how to surf while living in New York City is a great read in a time when we are all desperately seeking newness closer to home. It also has a healthy dose of joy and altered perspective," Tsui adds.
---
'Leave Only Footprints' by Conor Knighton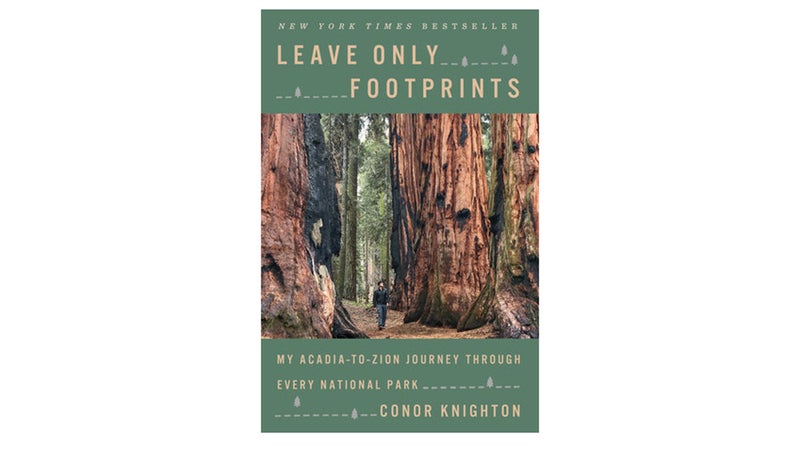 According To: Mark Adams, author of four books, including Turn Right at Machu Picchu and Tip of the Iceberg.
"Every human on earth is going to need a long vacation next year, which, if rosy vaccine forecasts come true, could be the greatest road-trip summer in decades. In this charming survey of dozens of national parks, Conor Knighton self-medicates a broken heart by soaking up the wonders of America's greatest outdoor hits," explains Mark Adams, whose prolific travel writing career has included journeys that led him to search for the lost city of Atlantis and follow in the footsteps of explorer Hiram Bingham III in the mountains of Peru. 
Why We Need This Now: For Adams, the book offers a worthy distraction from the exhausting news cycle we've been faced with this year. "Knighton will have you thinking about better uses for your pent-up energy. Like pitching a tent."
---
'I Hold a Wolf by the Ears: Stories' by Laura Van Den Berg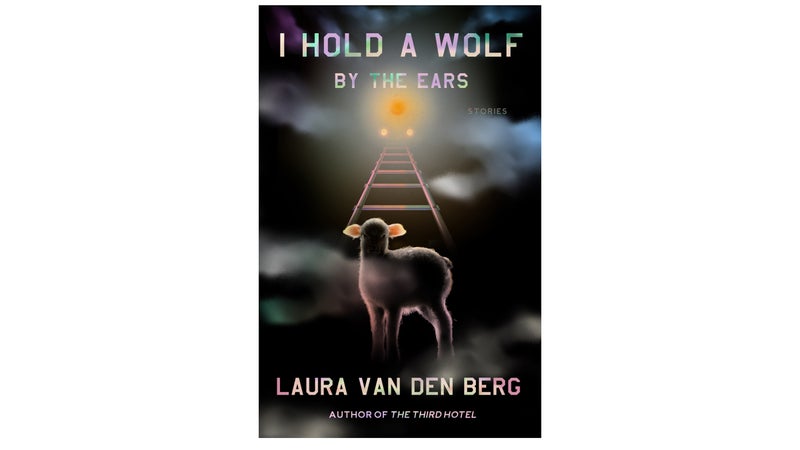 According To: Morgan Jerkins, author of three books, including Wandering in Strange Lands and Caul Baby: A Novel.
One of Time's 100 Must-Read Books of 2020, Laura Van Den Berg's collection of female-focused horror stories may not seem like a travel narrative at first (unlike the writer's previous novel, The Third Hotel) but Morgan Jerkins says the author's deft portrayal of Florida is just one example of how it is. "Florida is a character itself in the book. Van Den Berg deftly details the heat and nature as well as the people. It's very distinct, and I'd put her in the group of young esteemed writers like Alissa Nutting and T Kira Madden who are carving out Florida as a necessary place in the literary canon," Jerkins says.
Why We Need This Now: According to Jerkins, Van Den Berg's ability to explore complex female emotion and transport readers to each destination offers readers a timely salve. "I think this is the perfect book about travel in 2020 because the author sets stories in different locations, both domestic and international, and the way in which she explores fear might be the sense of understanding we need in such an unprecedented time."
---
'Wanderland: A Search for Magic in the Landscape' by Jini Reddy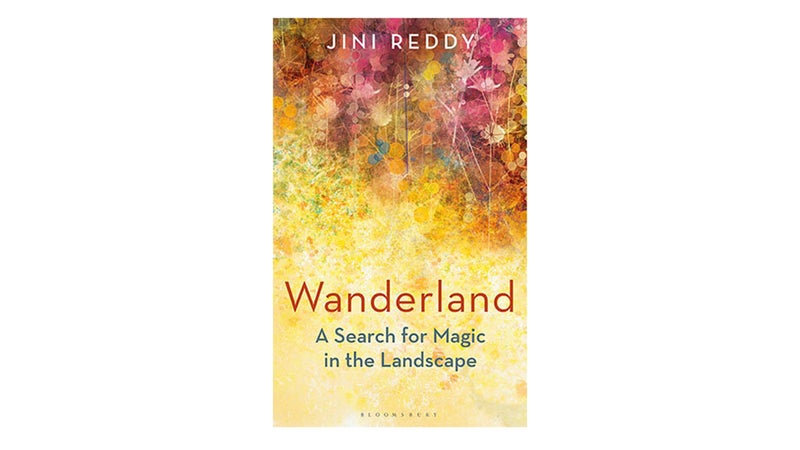 According To: Gina Rae La Cerva, author of Feasting Wild: In Search of the Last Untamed Food.
In Jini Reddy's memoir Wanderland, the London-based Canadian writer takes a magical journey through her adopted home's natural landscapes to cope with feeling like an outsider. "Sometimes the best adventures happen in our backyards,' Gina Rae La Cerva says. "Reddy follows her heart and a good dose of serendipity to explore Britain's natural wonders. This book is a celebration of the joys of roaming and discovering who we are when we come face to face with nature's mysteries."
Why We Need This Now: La Cerva, whose own book is a world-spanning search of what foraging means to different cultures, understands how important connecting to nature is for our well-being. "For many people, the lockdown has made escaping into the wilderness more challenging. Reddy shows us that even the most mundane landscapes contain their own wild magic. I also love that this book is about a woman of color exploring her connection to nature, including the role of her Hindu upbringing in that relationship and her own feeling of otherness."
---
'Underland: A Deep Time Journey' by Robert Macfarlane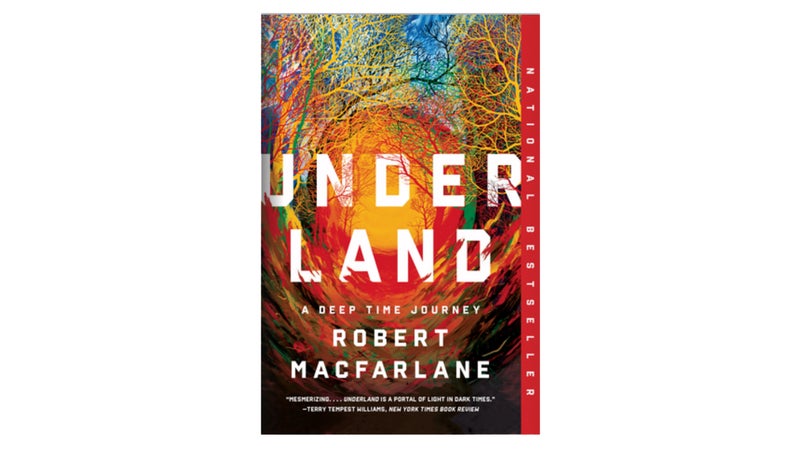 According To: Tom Zoellner, author of eight nonfiction books, including Island on Fire: The Revolt That Ended Slavery in the British Empire and The National Road: Dispatches from a Changing America.
"Less a physical adventure than a startling intellectual journey, Underland invites us to become conscious of a base fact of our everyday existence: the ground we stand on conceals unseen chthonic layers," says Tom Zoellner about Robert Macfarlane's latest offering into underground spaces, which range from historic remnants, like nuclear waste burial chambers in Finland and the Paris Catacombs, to places that take us beyond easy accessibility, like Norway's sea caves. "Macfarlane is like John Wesley Powell without the suntan, taking us on a psychological spelunking odyssey," Zoellner adds. 
Why We Need This Now: As the world has seemingly shrunk during the pandemic, the idea of exploring our subterranean offerings gives a whole new meaning to appreciating our backyards. "Macfarlane gives us reasons to look deeper into pedestrian landscapes—not just the picturesque ones—and the language we use to make sense of them," Zoellner says.
---
'Spirit Run: A 6,000-Mile Marathon Through North America's Stolen Land' by Noé Alvarez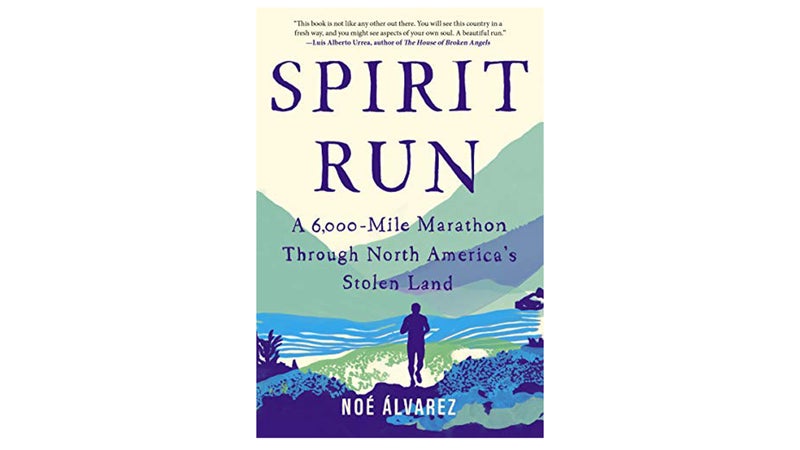 According To: Maggie Shipstead, author of three books, including Seating Arrangements and the forthcoming Great Circle (May 2021).
A quest for connection—to the land and his ancestors—is at the heart of the running journey that Noé Alvarez takes readers on over the course of his book. "The route [that Alvarez ran] was designed to pass through as many tribal lands as possible, and he found himself running alone on gravel roads or simple trails crossing through mountains, rainforest, punishing desert, volcanic moonscape, and sometimes urban centers, contemplating the relationship between Native peoples and the land taken from them," explains Maggie Shipstead, whose own travelogue, set for release next May, also examines the connections forged on a journey across time (Prohibition through modern day) and place (America, New Zealand, and England). 
Why We Need This Now: "Alvarez is the child of Mexican migrants who endured decades of back-breaking labor [in Yakima, Washington] to make ends meet, and he weaves his parents' stories into his account of the run, as well as those of the other [Indigenous] runners, many of whom have led crushingly difficult lives. For a lot of us, 2020 has been a year of grappling with the cruelties of the American system while also trying to make sense of mass suffering, and Alvarez's memoir—deeply personal and moving in its rawness—does both," Shipstead says.
---
'The New Wilderness' by Diane Cook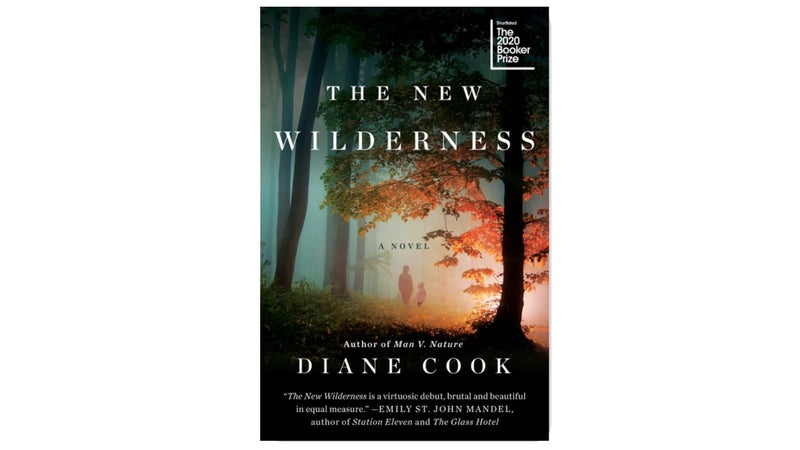 According To: Rahawa Haile, author of the forthcoming In Open Country (2022).
In her memoir about the Appalachian Trail, set for release in 2021, Rahawa Haile shares her experience of finding herself anew in wild frontiers. Diane Cook's debut work does the same for its female protagonists who are fighting for their survival. "The New Wilderness is a speculative novel involving a group of people who seek refuge in the last remaining wilderness when the air in the city is deemed too toxic for children," explains Haile about the buzzy dystopian debut. "It's an exhilarating and immersive work, centered on a mother and daughter, that deftly jumps between the physical and interpersonal challenges faced by those who have left everything behind for a chance at struggling anew." 
Why We Need This Now: The book's focus on the necessity of working with our neighbors—even those with whom we don't share a similar life experience—to preserve the planet is timely. According to Haile, "This book is perfect for anyone who spent 2020 cooped up at home due to the pandemic while nursing a healthy anxiety about the climate crisis. If you wish to lose yourself in a story about the natural world set in the long-term consequences of unchecked extractive industries, this is your novel."
---
'Eat the Buddha' by Barbara Demick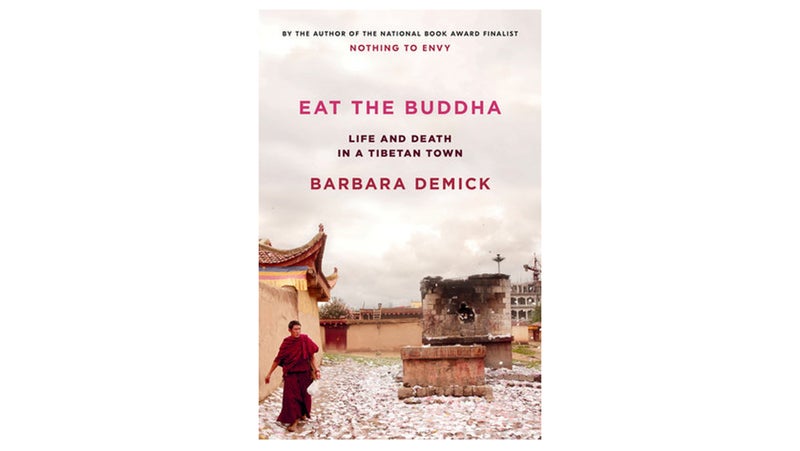 According To: Monisha Rajesh, author of Around the World in 80 Trains: A 45,000-Mile Adventure.
A trip to North Korea introduced Monisha Rajesh to Barbara Demick's Nothing to Envy, which she describes as "a gripping examination of the so-called hermit kingdom through the voices of six defectors." In Eat the Buddha, Demick uses that same ability to turn out a "fair and measured narrative" to Tibet. "This time, she's pieced together stories told by Tibetans from Ngaba County in China to shed light on the struggles that have taken place since China occupied Tibet [in 1950]," Rajesh explains. "Tracing and tracking down hundreds of eyewitnesses to events between 1958 to present day, she has conducted exhaustive interviews that allow her to recreate everything from the smell of burning villages and the screams of tortured grandparents to softer moments of salty yak butter glistening in tea." Rajesh, who also visited Tibet by train for her own book, appreciated Demick's even-handed approach. "We see the raw untouched land pre-invasion and witness the destruction of the natural surroundings as time goes on."
Why We Need This Now: "Demick presents a nuanced take, explaining that many Tibetans, including the Dalai Lama, were initially open to Chinese assistance when it came to improving the lives of Tibetans, but not to the point that their culture and religion should be eroded," says Rajesh about current-day acts of suppression against Uyghurs in Xinjiang Province. "This book is a very relevant read that sheds light on the way in which minorities are perceived and treated by the Chinese government and the reasons behind [their persecution]," Rajesh adds.