The Gear You Need to Move Fast And Light In the Mountains
Here's the kit one of the country's most ambitious FKT chasers uses when he heads out into the backcountry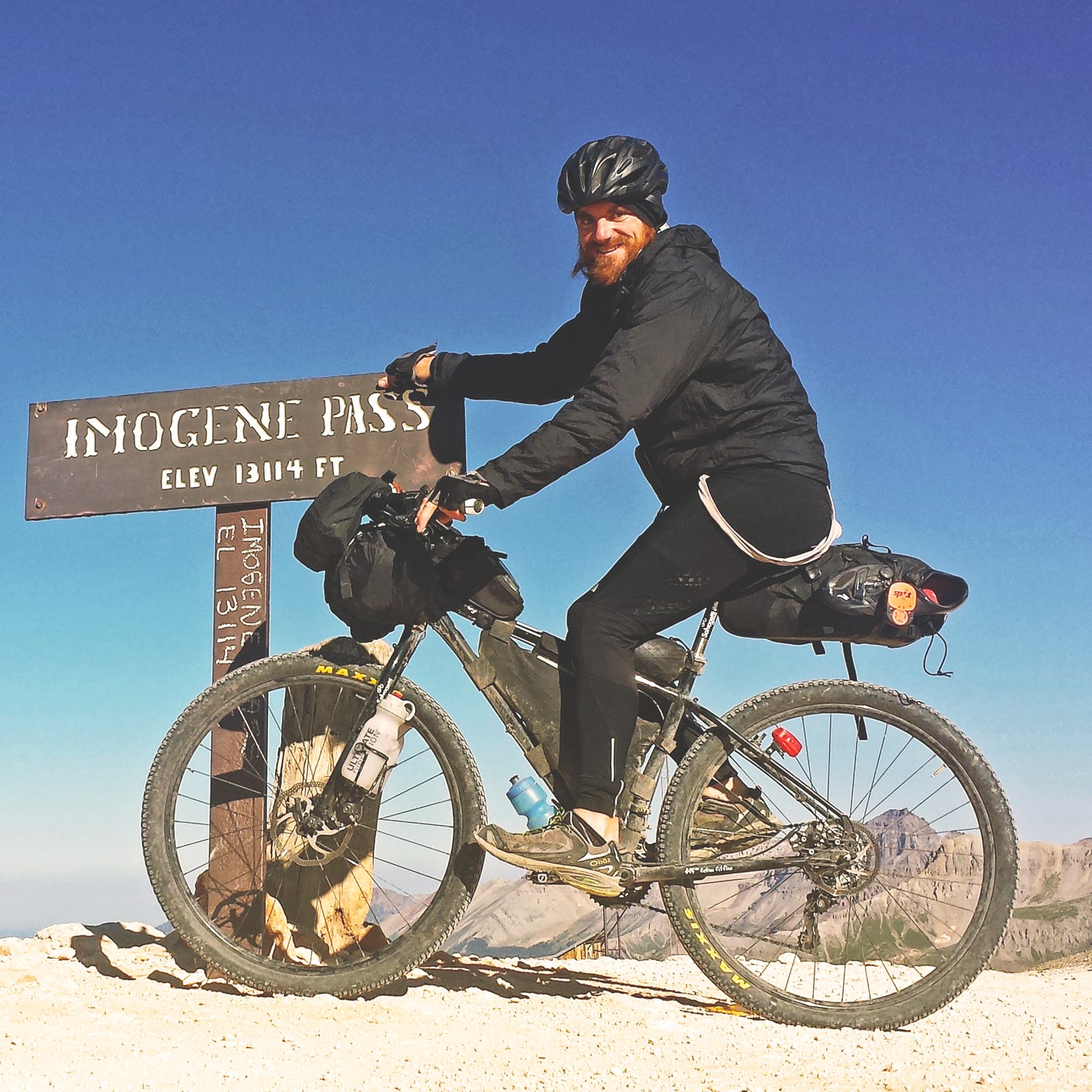 Courtesy Justin Simoni(Photo)
Heading out the door? Read this article on the new Outside+ app available now on iOS devices for members! Download the app.
 Justin Simoni's summer is going to be more epic than yours. The 36-year-old Boulder resident is planning to bike to, and then climb the 100 highest mountains in Colorado—a journey he's calling "The Highest Hundred." The massive, self-supported, human-powered grand tour of Colorado's high country will require 2,000 miles of biking and hiking with more than 300,000 feet of elevation gain along the way. And he's planning to do it all within 60 days, setting the Fastest Known Time, or FKT. 
On the bike, Simoni will spend countless hours trudging along dirt roads and remote singletrack, some of which follows the Colorado Divide. When he's out of the saddle, he'll be finding his way through the backcountry and occasionally battling class five pitches to reach certain summits. The single toughest section promises to be the "Thunder Pyramid," a 13,000-foot peak that requires a traverse between two peaks on sketchy rock. "Every step you take causes a mini rock slide," Simoni says.
But the Highest Hundred isn't Simoni's first rodeo. The former visual artist already has the FKT for summiting all of Colorado's fourteeners in the same manner in under a month. Simoni grew up in Connecticut, and credits his love for self-supported adventures to his youth spent sailing the Atlantic. He traded boats for bicycles after moving to Colorado for college and eventually sold his car, deciding to devote his life to traveling by bike. 
"I love being on my bike and out in the middle of nowhere alone," Simoni says. "During that month where I tackled the fourteeners, every day was a mini epic. One day, a bear ate all my food. One day, I survived only on peanut butter. One day, I got chased off a mountain by a gigantic thunderstorm. It never gets boring." 
To train for the Highest Hundred, Simoni has rock climbed at higher grades so he'll be comfortable with the occasional 5.3 pitch along the route, and knocks out half-day ascents of Longs Peak, where he rides 40 miles from Boulder to the fourteener inside Rocky Mountain National Park, climbs it, then rides home. 
"I feel like at this point, I can bullshit my way through the physical parts. It's the mental challenges that will be tough," Simoni says. "Waking up on the side of the road and realizing you have to climb five mountains that day. The crux of this trip is really in your mind." 
An expedition like this can't be done without the proper gear and we asked Simoni to detail the key products that he'll rely on during the Highest Hundred project. Here are his picks in his own words.  
---
Ultimate Direction Fastpack 35 ($185)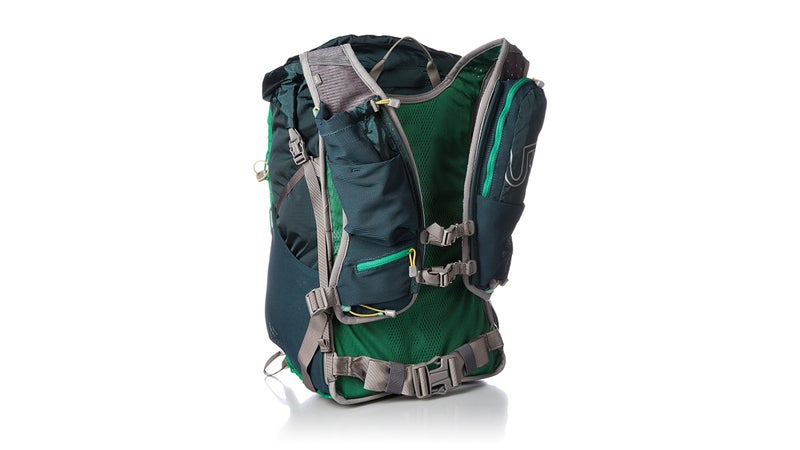 This pack is comfortable enough to run in, yet spacious enough to hold my lightweight sleep system and enough food for a multi-day thru-hike. Water, nutrition, and electronic devices are easily accessible thanks to the large pockets on the pack's shoulder straps. That easy access means I can spend less time taking off my pack and more time crushing miles. 
---
Surly ECR Bike ($2,000)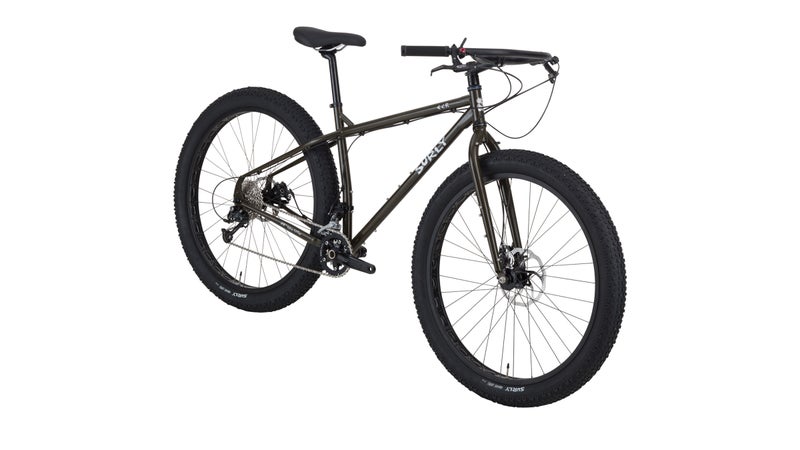 My bicycle will be the lifeblood of the trip. It will help me travel between towns and trailheads, carry all the gear I'll need for two months, act as my basecamp, and be my constant companion. The ECR features a bomber steel frame and 29-inch wheels with plus-sized tires that roll smoothly on the Colorado singletrack and rugged ATV trails I'll be riding. You won't find even a trifle of carbon fiber on my rig because it's too delicate for long expeditions. 
---
La Sportiva Mutant Shoes ($155)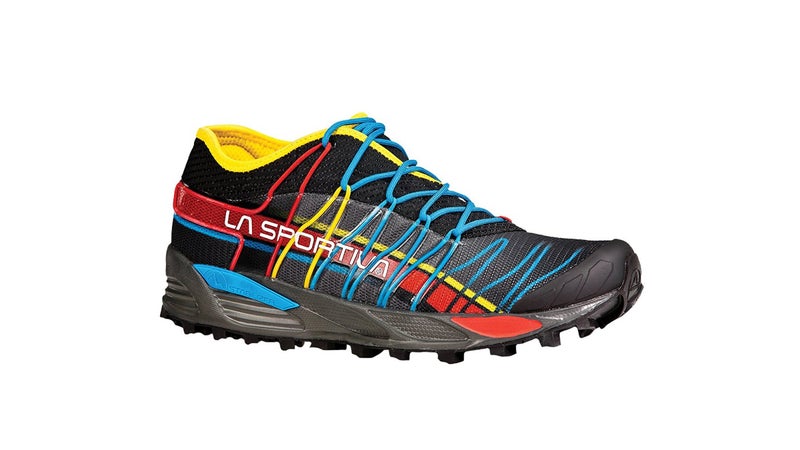 On foot, I'll be traveling over 400 miles and accruing almost 175,000 feet of elevation; hiking from ten to 30 miles each day. I won't be bringing any climbing-specific shoes so the Mutant will be my do-everything shoe. I like the integrated gaiter, which prevents rocks and sand from getting in around my ankles, and the super sticky Vibram sole makes them perfect for scrambling up steeper pitches.
---
Sierra Designs Mobile Mummy 15 Sleeping Bag ($250)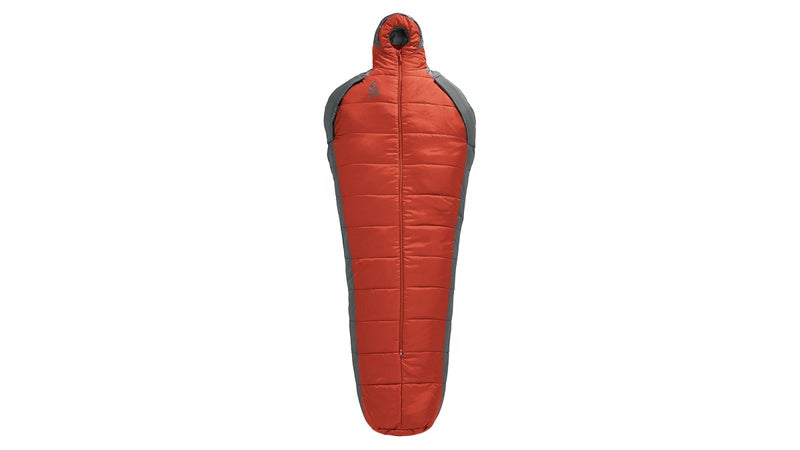 I'll be camping between 8,000 feet and 12,000 feet for the entirety of my trip and will experience everything from perfect star-gazing nights, to the worst thunder hail storms you can imagine. At under three pounds and stuffed with water repellent down, the Mobile Mummy is a lightweight, comfortable sleeping bag that also allows you to move around unimpeded. You can wear it much like an oversized hoody (it has arm holes), and even walk around by zipping your feet out of the bottom and stowing the foot bag out of the way (it attaches to the back of the bag). 
---
Garmin eTrex Touch 35 GPS ($300)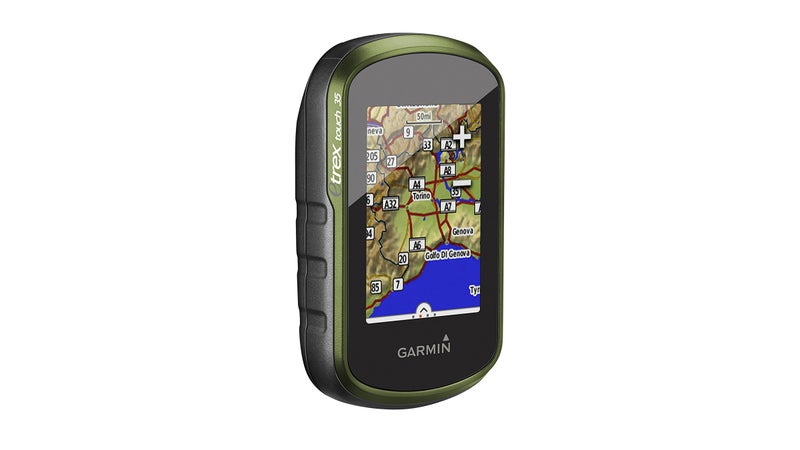 The eTrek 35 has four gigabytes of memory and can hold my entire 2,000-mile cycling route as well as the hiking trail up every peak, plus alternative routes, just in case. The 2.6-inch touch screen is user friendly and whole thing is water resistant. It also runs off AA batteries that I can easily replace, which is crucial on an expedition like this, as I won't have a power source to recharge it. It will also be how I'll verify my trip to set this audacious FKT. 
---
Outdoor Research Verismo Hooded Down Jacket ($150)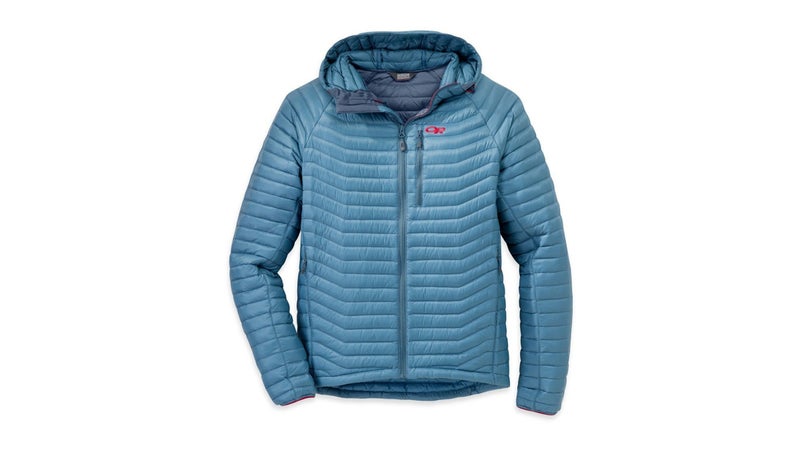 I'll be bringing only the bare minimum clothing needed to complete this trip, and the Verismo Hooded Down jacket will be my main insulation layer. The Pertex shell is tough and water resistant, and the 650-fill down insulation provides warmth without heavy weight.
---
Black Diamond Twilight Bivy ($150) 
Taking inspiration from alpine style mountaineering, my sleep system is small, lightweight, unfussy, and compact. Extremely minimal, the Twilight Bivy weighs on 10.7 ounces and packs down to the size of a melon. It adds a little warmth and prevents my sleeping bag from getting wet when it's raining. 
---
Sea to Summit Escapist Tarp Shelter ($200)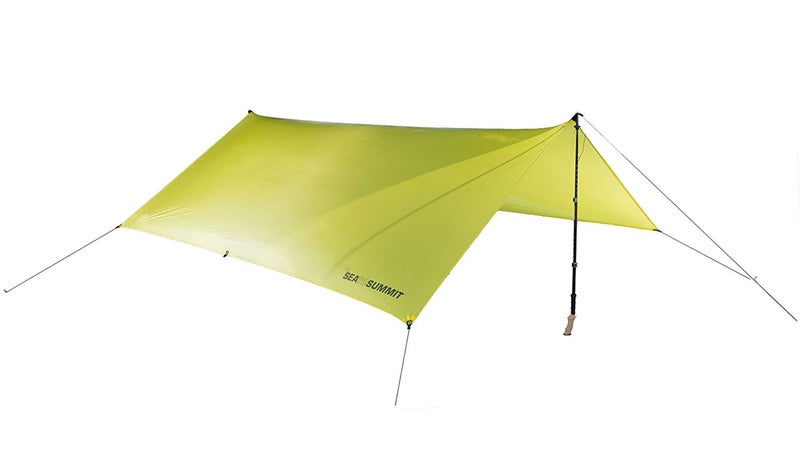 This eight-by-six-foot tarp only weighs 10.6 ounces and has eight tie-out points so it can be pitched in a number of ways depending on the surroundings. Most often, I'll use my trekking poles to create an A-frame style shelter which should protect me through the monsoon season. 
---
Therm-a-Rest NeoAir XTherm Sleeping Pad ($200)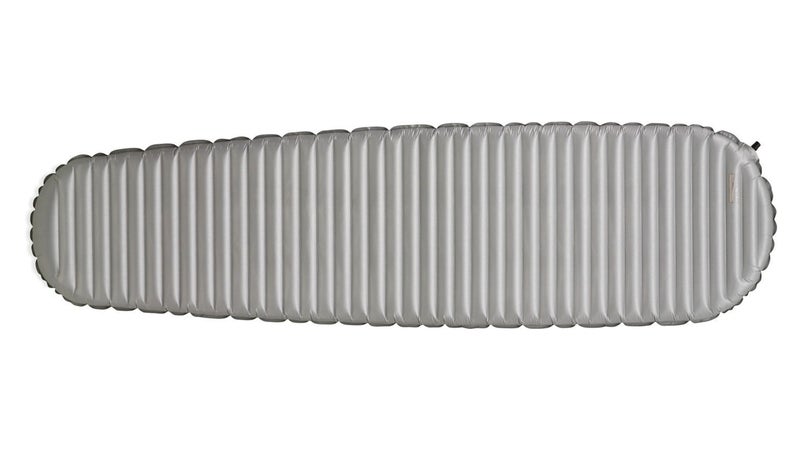 The NeoAir XTherm provides more warmth-to-weight than any other pad on the market. This is necessary because in early June, the ground is still frozen in some of the high parts of Colorado. I opt for the three-quarter length to save weight. 
---
Ultimate Direction Kicker Valve Bottles ($10)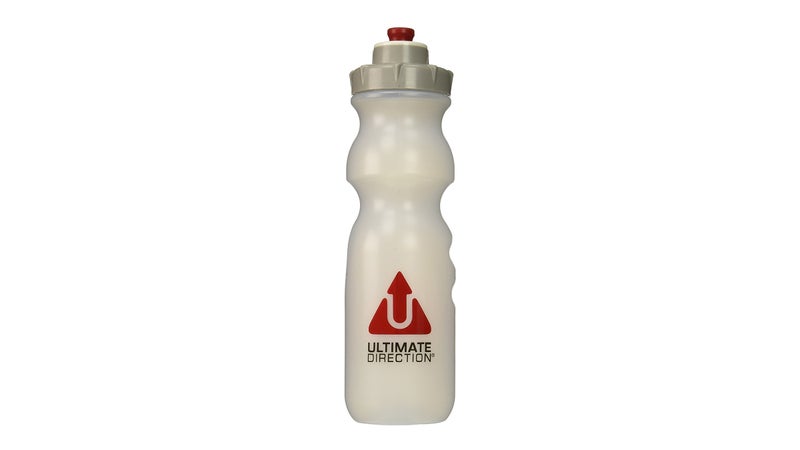 These 20-ounce bottles are compatible with Ultimate Direction's running vests and my bike's water bottle holders. There's nothing fancy about them, but I like the leak-proof cap and textured grip.
---
Sawyer Mini Water Filter ($20)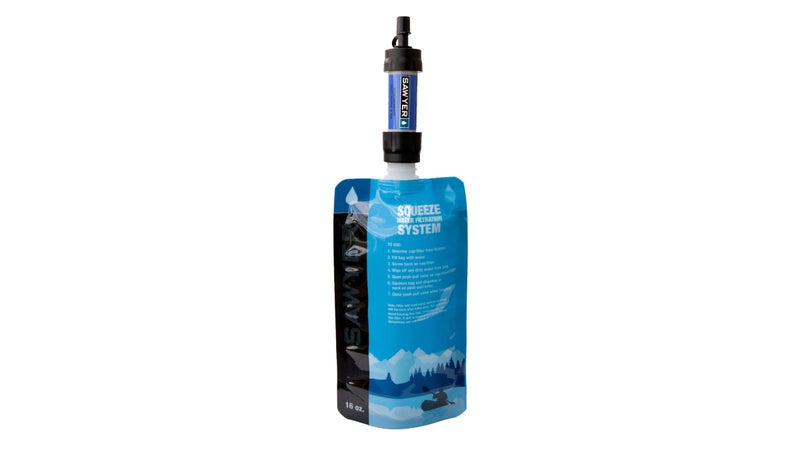 This is my favorite water purifier on the market. It's cheap, easy to use, and takes up little space in my pack. It also lasts for up to 1000,000 gallons, which is 30 times more than most other filters.
---
Black Diamond Alpine Carbon Z Trekking Poles ($190)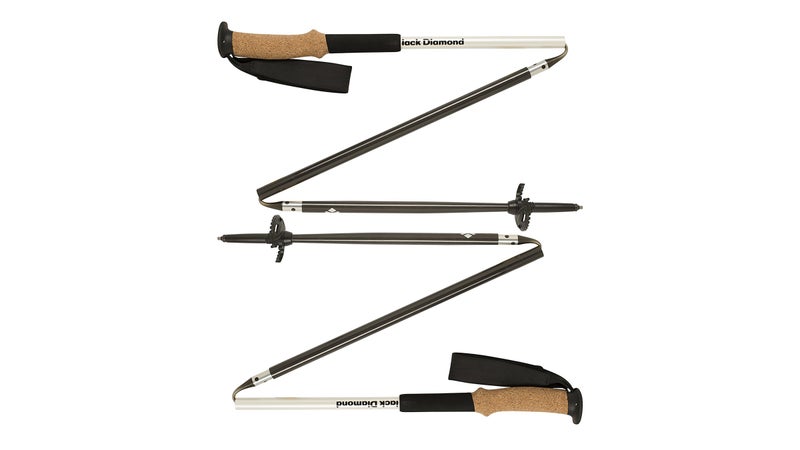 Unlike a pure trail runner or endurance cyclist, I have a fairly conditioned upper body from climbing, so I like to put it to use by using trekking poles. These poles are lightweight, but stiff enough to punch through snow, and pack down to about 12 inches so I can easily stow them in my pack. I'll also use them to pitch my shelter at night.
---
Bolder Bikepacking Frame Bags (From $75)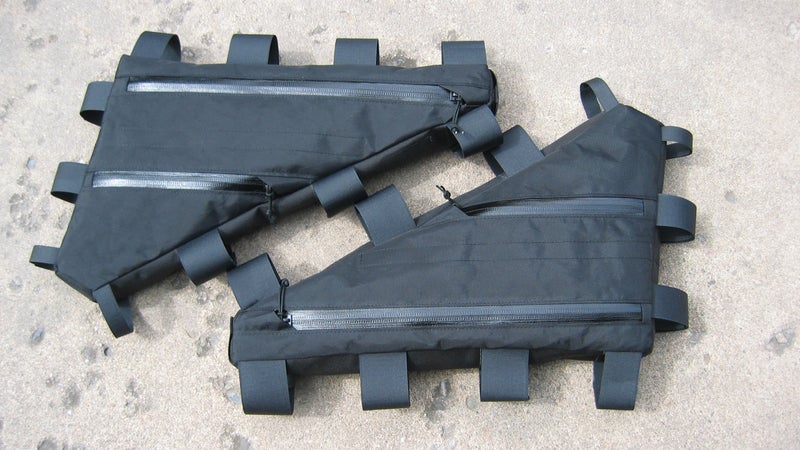 Instead of using panniers or a trailer, I'll be using custom, lightweight soft bags from Bolder Bikepacking, a local, independent creator of bikepacking gear. These bags are made of 1000-denier Cordura fabric and YKK waterproof zippers, and mount directly on my bike frame with velcro. 
---
Zeal Optics Range Sunglasses ($150)
The lenses on the Ranges work in a variety of conditions and are dark enough to minimize light reflecting off of the snow. The frames are flexible and one pair has lasted me through multiple expeditions.
Lead Photo: Courtesy Justin Simoni
Trending on Outside Online