The Ultimate Road Trip
Travel Clothes We Love that You Barely Have to Wash
We're always looking for that magic outfit that can be worn for days on the road before you need to clean it. Here are some tried-and-true picks.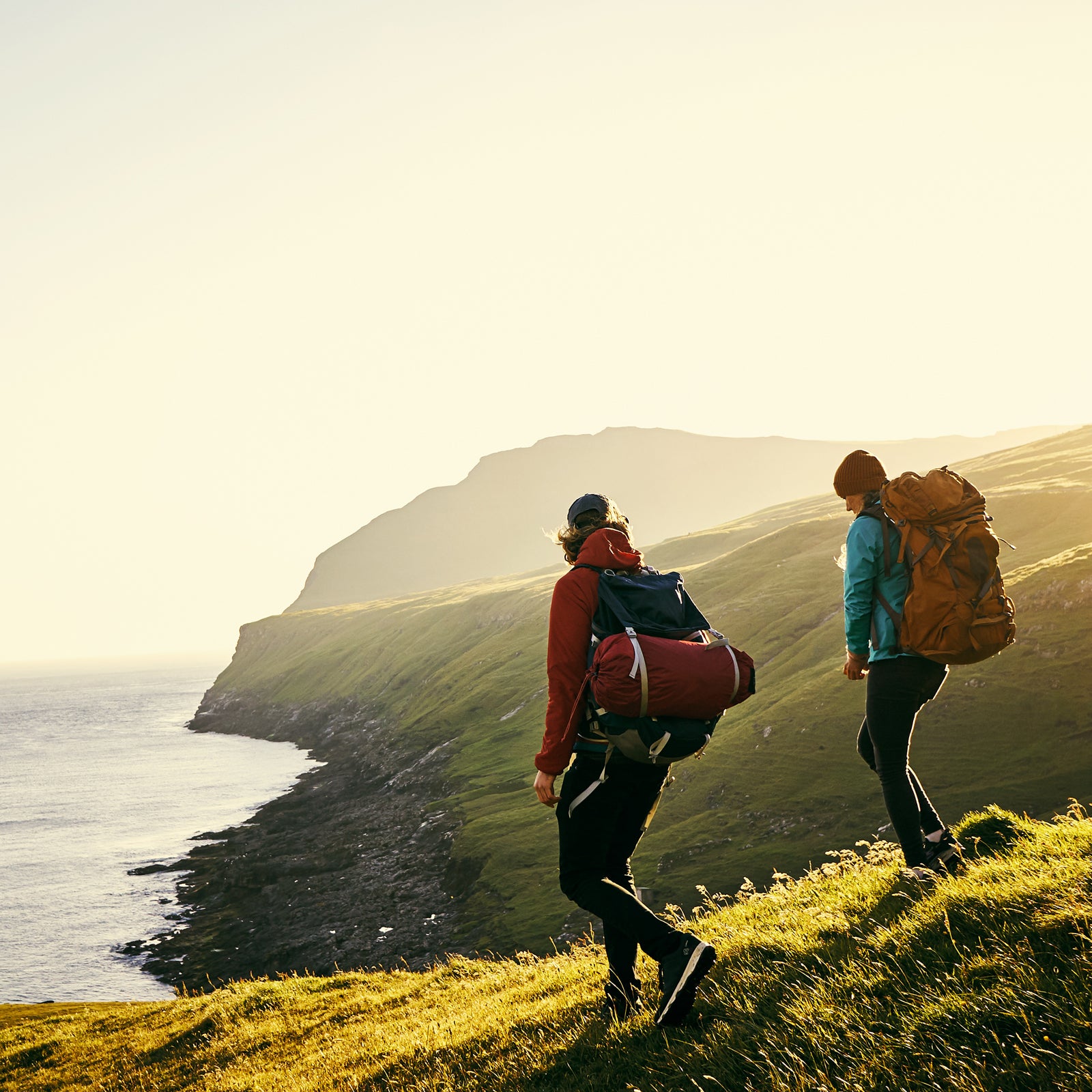 pixdeluxe/iStock(Photo)
Heading out the door? Read this article on the new Outside+ app available now on iOS devices for members! Download the app.
My sister lives in Manhattan, and her small apartment doesn't have a washer and dryer. When the coronavirus lockdown took hold there back in March, a task that was easy to remedy via a laundromat became a huge inconvenience. She called me to describe her attempts to wash clothes in her bathtub and her struggles to get anything to dry inside the cramped one-bedroom unit. As a backpacker and traveler who's used to doing laundry in a stream or a sink, I understood her plight and recommended she get some quick-drying pieces meant for travel. As a non-outdoorsy person who works in the fashion industry, she didn't love my suggestion, but decided to hear me out and tested a few of the items mentioned below. Whether you're without access to a laundromat or planning a road trip, here are my picks for a uniform that can go a long time between cleaning, be washed easily in a bathtub, and dry on a line within a few hours. 
Prana Brion Pants ($79)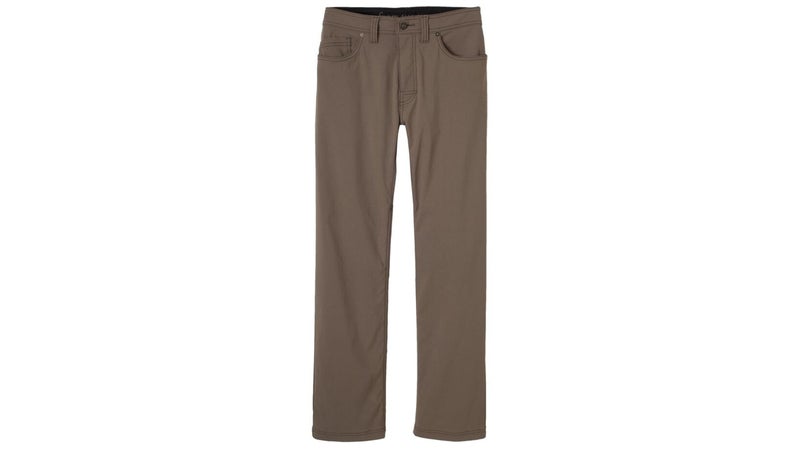 There are plenty of jeans out there that are marketed as quick drying and odor resistant, but many of those still take quite a while to dry in my experience. My go-to travel pant has long been a pair of Prana Brions. The fabric is a blend of nylon and spandex that's lightweight and has a good bit of stretch built in, so they're comfortable for hikes or long car rides, the DWR coating provides weather resistance, and they dry quickly. I washed mine in a sink while backpacking through Belgium and never had any problems with them drying by morning. The women's version features the same qualities but comes in a stylish skinny-leg design. 
---
Saxx Quest Boxer-Briefs ($32)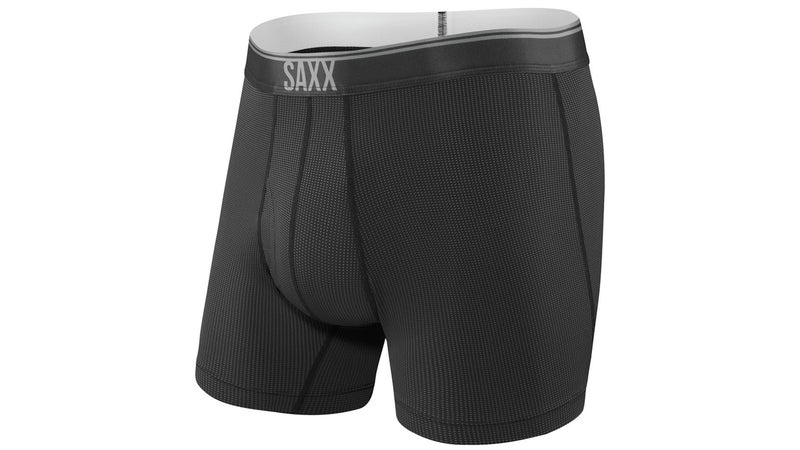 I usually opt for merino layers if I want to go a while between washes on a bikepacking or backcountry-hut trip, but wool doesn't dry quickly. I wore a pair of Saxx Blacksheep boxer-briefs ($45) for 14 days while bikepacking the Colorado Trail last year, and they kept the stink to a minimum, but I wish I'd worn something that breathed a bit better and dried faster. Then I discovered Saxx's Quest boxer-briefs. They're made from a nylon, polyester, and spandex blend that wicks moisture and is airy. More importantly, they have an anti-odor treatment and dry within a few hours on a line. 
---
Proof Shift Active Tee ($48)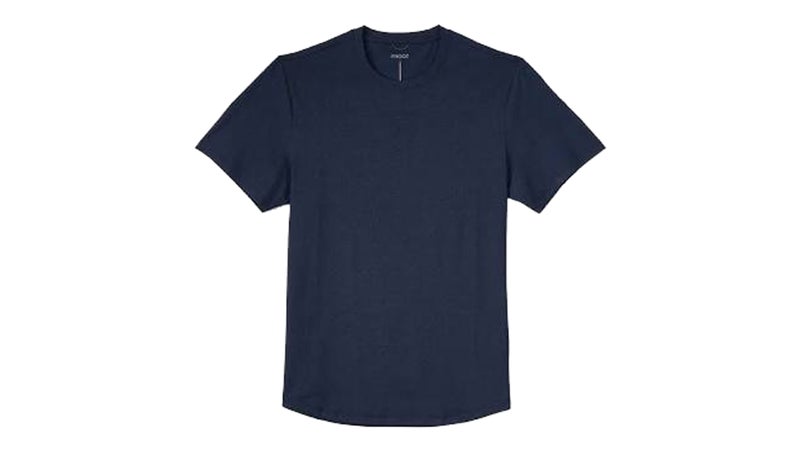 Proof, one of Huckberry's house brands, makes some of my favorite clothes for travel. I don the Passage tee ($42) nearly every time I head out on a road trip, because it's incredibly comfortable and you can wear it for a few days in a row before it starts to smell. The brand's Shift Active tee also works great. It's constructed from Japanese Primeflex polyester, which makes it very lightweight, exceptionally breathable, helps the shirt hold its shape. It's easy to wash in a bathtub, dries in ten minutes in the sun, and is odor resistant.
---
Lululemon T.H.E. Silver Tab Sock ($18)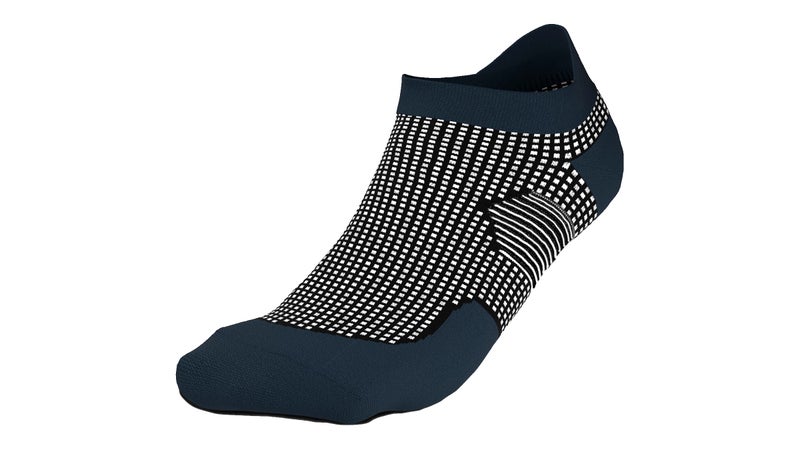 I'm a fan of merino wool socks 99 percent of the time, but they don't dry as quickly as those made from synthetic fabrics. These lightweight socks (as well as Lululemon's women's version) consist of a blend of polyester, Lycra elastane, and X-Static nylon. I use them while traveling because they fit well, don't lose their shape after one wear, and incorporate a material called Silverescent, a silver-infused yarn that releases positive ions and attracts bacteria's negative ions to inhibit bacterial growth. That means you can wear them longer between washes, and once you do finally need to clean them, they dry quickly, thanks to their breathable mesh construction. 
---
REI Co-op Aoraki Travel Dress ($35)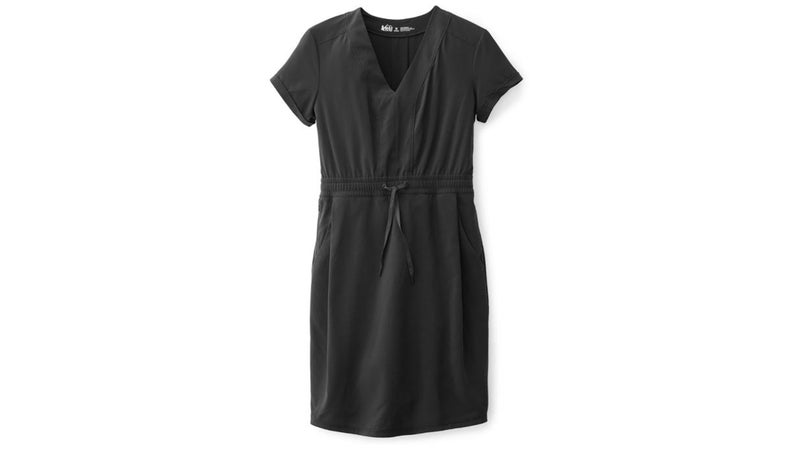 My wife's go-to travel uniform includes this lightweight, breathable dress. The four-way-stretch polyester keeps it comfortable and airy, and it's designed to dry overnight after being washed in a sink or a tub. As a bonus, the fabric has a UPF 50 sun-protection rating, and there's a zippered, hidden security pocket inside the larger right pocket, so it's easy to store things like a passport or wallet. 
Lead Photo: pixdeluxe/iStock