How to Keep Things from Biting You This Summer
Here are some foolproof ways to ward off ticks, no-see-ums, mosquitos, and fleas—and to find relief if they get you anyway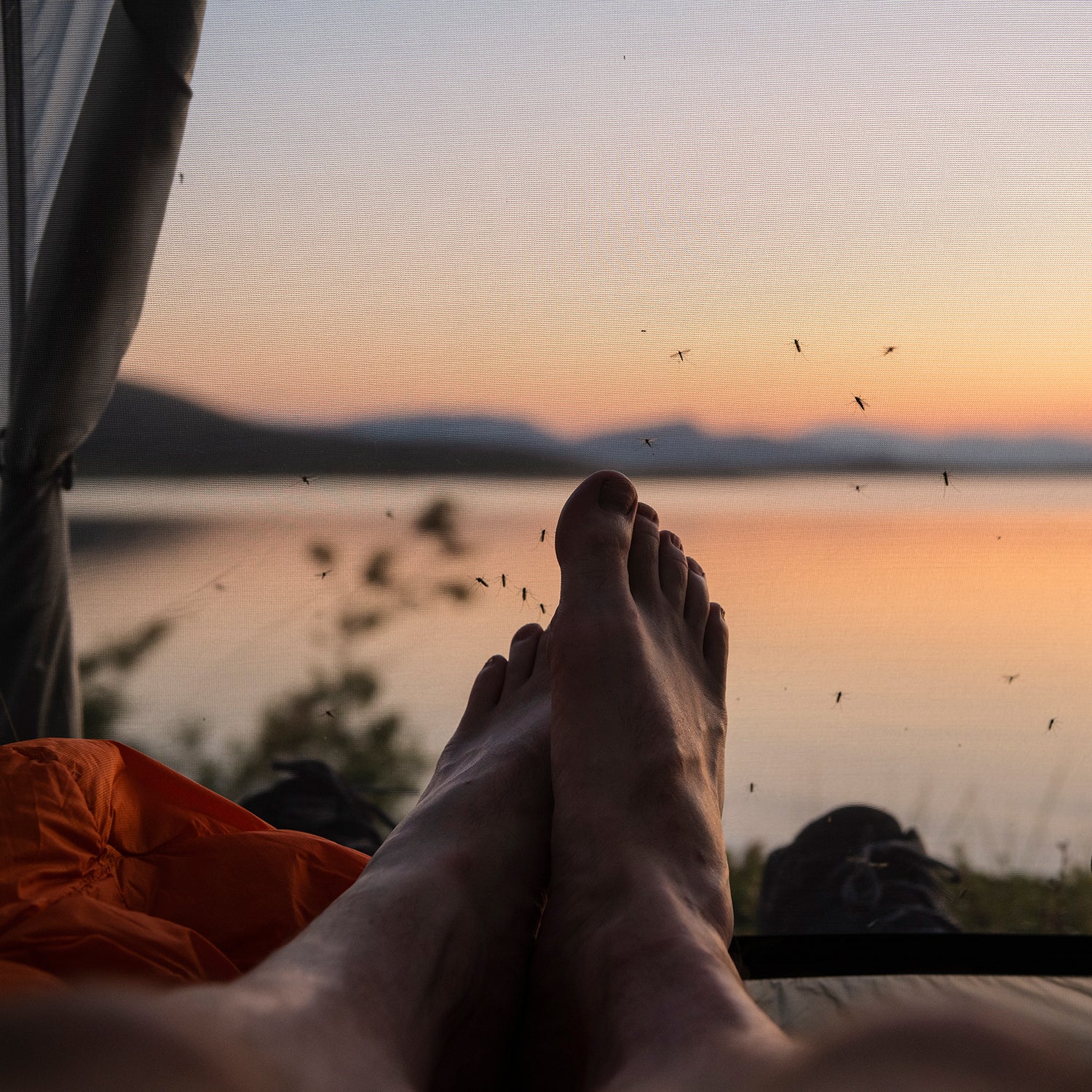 Heading out the door? Read this article on the new Outside+ app available now on iOS devices for members! Download the app.
Each summer, mosquitoes emerge in seemingly biblical numbers from lakes, ponds, swamps, and forests, hungry for their next target. Watch out—they have a type: "Mosquitoes are attracted to carbon dioxide. And people who are exercising, larger-size people, and pregnant women generally exhale more amounts of carbon dioxide," says Scott Paviol, a dermatologist at Paviol Dermatology in Charlotte, North Carolina. They also gravitate toward people with warmer body temperatures, type O blood, and anyone wearing darker clothing, according to a study published in the Journal of Medical Entomology.
Often you realize that you fell victim to a bite only when the itching starts. "When insects, such as mosquitos, bite us, they pierce our skin and leave saliva or other substances that trigger a reaction—histamine release and white-blood-cell recruitment—by our body's immune system to a foreign substance," says Paviol. Reactions can range from mild irritation to swelling, soreness, and redness. David Price, an associate certified entomologist for the pest-control company Mosquito Joe, recommends taking an antihistamine before heading outside to help counteract these effects. "Remember, it's the histamines in the mosquito's saliva that cause the itchiness," he says.
Mosquitos aren't the only pests hovering around the wilderness for their next meal—hikers, beachgoers, and campers are no strangers to swatting off black flies, fleas, no-see-ums, and ticks. While most insect bites are harmless, a prolonged encounter with a black-legged tick (deer tick) or an American dog tick could result in Rocky Mountain spotted fever or Lyme disease.
Although prevention is key, nearly 40 percent of Americans don't use any kind of insect repellent. One culprit is deet, a highly effective bug repellant with a problematic reputation, developed by the U.S. Army in 1946. Some people report adverse skin reactions like rashes after usage, while others find the strong smell intolerable. But contrary to common beliefs, there's no evidence that deet is harmful to humans or wildlife—the EPA has approved it for people of all ages. Even so, to encourage more people to protect themselves against bug bites, the Centers for Disease Control and Prevention has endorsed the use of natural oil of lemon eucalyptus, as well as picaridin, an odorless and less greasy alternative to deet.
From soaps and sprays to fire starters, here are some of our favorite repellents and itch-relief options to keep the bugs at bay.
Before You Get Bitten: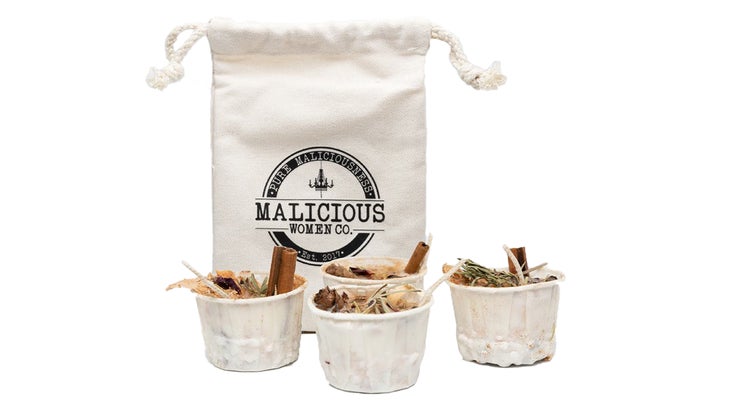 Malicious Women Candle Co. All-Natural Soy Fire Starters ($7.50)
Mosquitos are most active at dawn, dusk, and in the early evening. Ward off unwanted bites at your campfire with a fire starter that's packed with bug-repelling pine cone, cinnamon bark, and rosemary. Made with soy wax, the handmade fire starter will burn continuously for nearly an hour.
---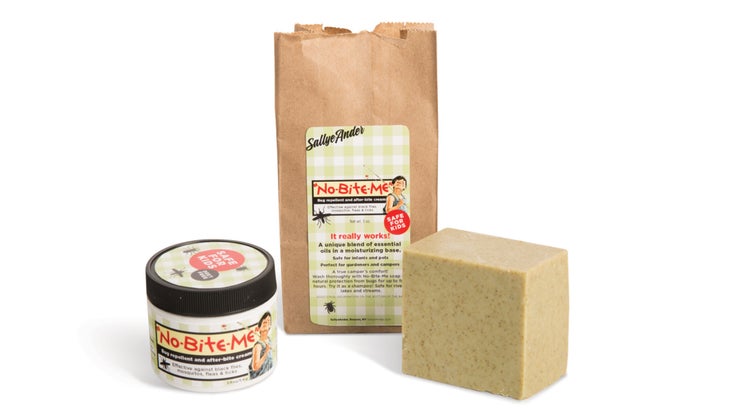 SallyeAnder No-Bite-Me Bug Repellent Soap and Cream ($12, soap; $14, cream)
Lather up with this bar of soap made with soy and canola oils and infused with the essential oils of cedar, eugenol, lemongrass, geranium, clove, mint, rosemary, and thyme. Use it prior to your outdoor activity to keep black flies, mosquitos, fleas, and ticks away for up to four hours. The soap can also be used as a shampoo and is safe to use in rivers, lakes, and streams. For extra protection, apply the No-Bite-Me cream, made with similar ingredients.
---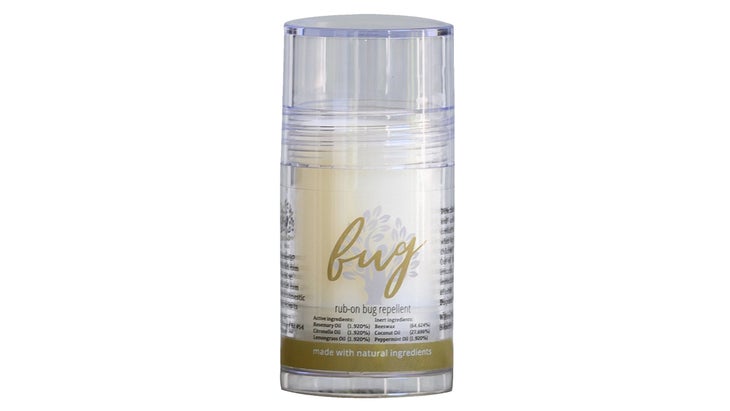 Wildbloom Skincare Rub-On Bug Repellent ($8)
Rub this deet-free balm behind your ears, wrists, and ankles to keep ticks, mosquitos, and other pests away for up to 12 hours. It's made with 100 percent natural beeswax, coconut oil, and equal parts peppermint, lemongrass, rosemary, and citronella oils.
---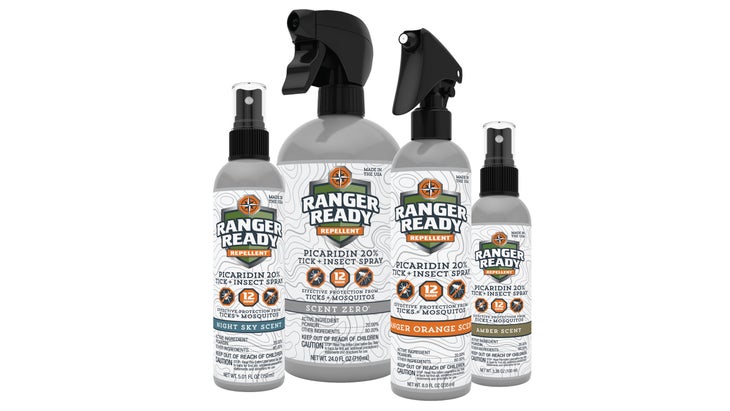 Ranger Ready Picaridin and Permethrin Trigger Spray ($27 for a two-pack)
This heavy-duty scent-free set includes one fine-mist trigger spray for your body and one for clothing. The body spray is made with 20 percent picaridin and protects you against mosquitos, ticks, gnats, chiggers, sand flies, biting flies, and no-see-ums for eight to twelve hours. The clothing option contains ​​0.5 percent permethrin, keeping bugs away from clothing, gear, and tents for up to 40 days. Registered with the EPA, Ranger Ready is safe to use on children over one year old.
---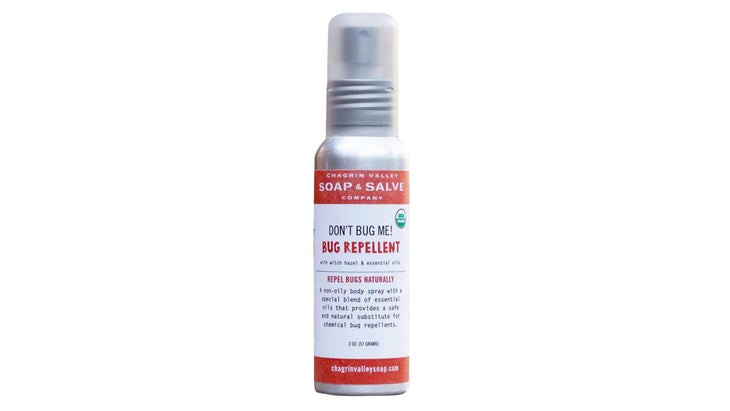 Chagrin Valley Soap and Salve Company Don't Bug Me Repellent ($11 for 2 ounces)
This bug repellant has a citrusy scent and doesn't leave any oily residue after a generous mist. Made with organic witch-hazel, lemon eucalyptus, cedarwood, citronella, lavender, rosemary, lemongrass, basil, and thyme essential oils, this all-natural spray is safe for children and adults. The lightweight bottle is made with zero-waste, 100 percent recyclable metal. (Bonus: You can upcycle the bottle with your own DIY concoction.) Reapply every two to four hours.
---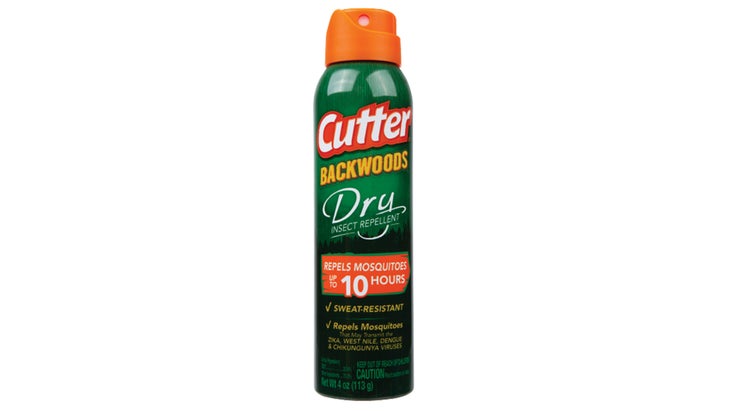 Cutter Backwoods Dry Insect Repellent ($5)
There's no doubt that deet-based insect repellents are effective. With a 25 percent deet formula, the EPA-approved Cutter Backwoods Dry is less oily and less pungent than other similar sprays. The aerosol spray ensures even distribution and provides nearly ten hours of protection. It's sweat-resistant, which means it can withstand even the most rigorous workout.
After You Get Bitten: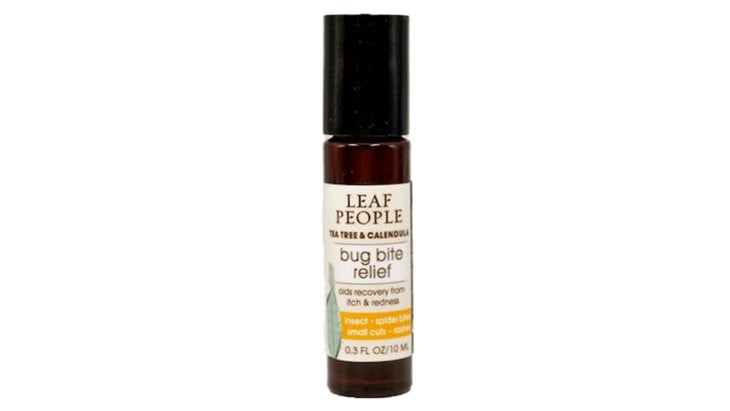 Leaf People Bug Bite Relief ($25)
This small but mighty roll-on tube soothes skin from insect and spider bites, small cuts, and rashes from plant toxins. The main ingredients are certified-organic tea tree and calendula oil, with lavender, oregano, lemon, eucalyptus aloe vera, and grapefruit seed extract.
---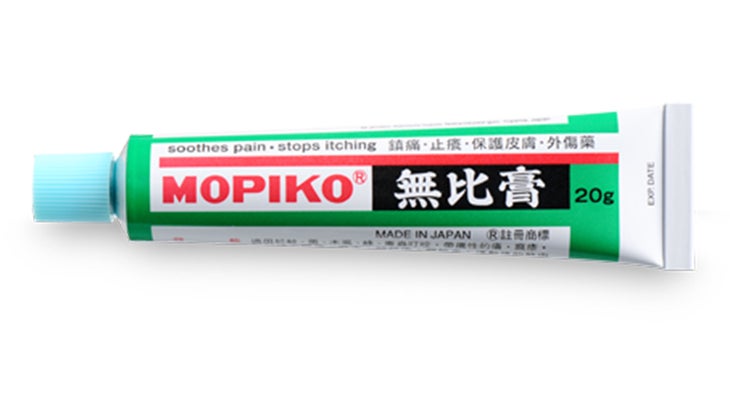 Muhi Mopiko Ointment ($12.50)
A beloved Japanese brand, Mopiko has been relieving itchy bites by mosquitoes, lice, bees, and bedbugs for nearly a century. The travel-size toothpaste-like tube contains a cooling ointment made with pain-relieving camphor, menthol, and methyl salicylate. This multipurpose balm can also be used to treat headaches, muscle fatigue, minor burns, or abrasions.
---
Aloe and Oatmeal Remedies
Dermatologist Scott Paviol suggests taking an oatmeal bath or applying ice or gel from an aloe plant to decrease itchiness and inflammation.
---
Essential Oils
"Natural oils such as lavender and tea tree oil help take out the sting and unpleasantness of mosquito bites," says Mosquito Joe's David Price. A drop or two of the essential oil, diluted with water or a carrier oil, such as jojoba or coconut, will do the trick. "Using too much can result in further skin irritation," Price cautions.