The 2013 Travel Awards
Outside chooses the top vacation spots of the year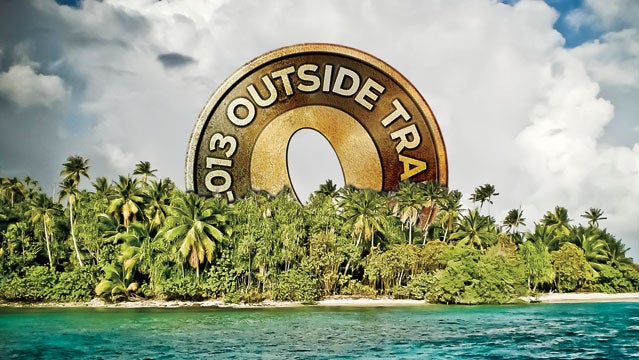 Holland F. Dorn(Photo)
Heading out the door? Read this article on the new Outside+ app available now on iOS devices for members! Download the app.
How do you find the world's best empty beaches, mountain epics, weekend escapes, and secret paradises? Just listen to us. To pull together the 2013 Outside Travel Awards, we spent months on the road—our correspondents and editors traveled from the Philippines to Switzerland to Namibia to Nepal to Brazil and then some—plus countless hours interviewing industry professionals. The result is 42 fresh trips that we guarantee will change your life. Also: five remote countries on the rise.
---
Best Outfitter: Natural Habitat Adventures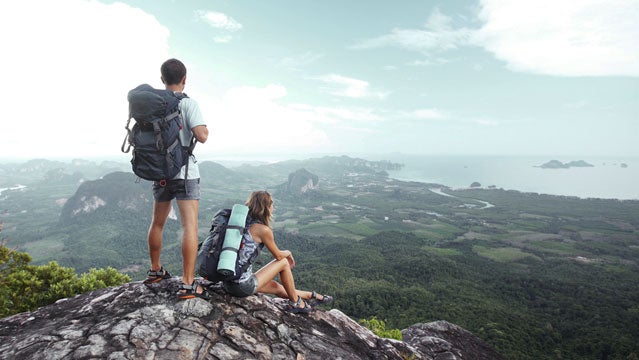 To pick the year's top travel company, we did on-the-ground reporting, conducted hours of interviews, and pored over surveys submitted by hundreds of outfitters. Competition was fierce, as this response from a New Zealand company indicates: "Our guides are a cross between Bear Grylls, David Attenborough, and a Four Seasons concierge."
Natural Habitat Adventures rose above the rest. For the past 28 years, the Boulder, Colorado, company's goal has been to immerse clients in wilderness and employ naturalists to show them the world's most charismatic megafauna in 40 countries, from polar bears in Manitoba to tigers in India. Much of the world's wildlife is going the way of the brontosaurus, and NHA is making valiant efforts to do something about it: it's the official travel partner of the World Wildlife Fund, and since 2003 it has donated more than $1.4 million to the non-profit. In 2006, NHA started paying to offset its trips' carbon emissions.
For 2013, to beef up its expedition offerings, NHA recruited Olaf Malver, founder of the adventure company Explorers' Corner, to create Natural Habitat Expeditions, which will offer even more ambitious itineraries. The best trip this year: a 28-day South Pole expedition. Guests sail from Ushuaia to Antarctica in a 55-foot expedition boat, then camp among penguins and seals. Sign up now for the December departure. From $16,900.
---
Best Outfitter Runner-Up: O.A.R.S.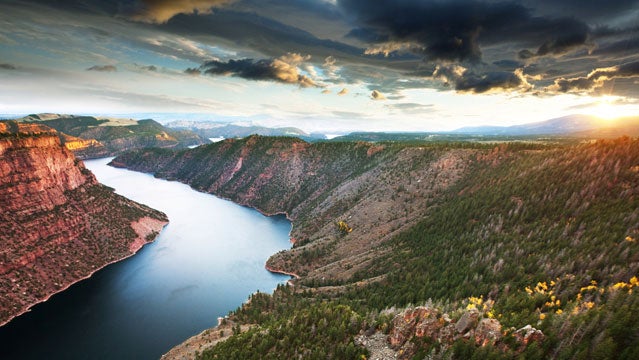 This California-based company runs more than 1,230 miles of U.S. rivers, plus many more in 14 foreign countries. And O.A.R.S. (Outdoor Adventure River Specialists) does a lot of good in those areas. Thirteen years ago, in the highlands of Fiji, O.A.R.S. worked with the local Mataqali people, a logging company, and a land trust to create the Upper Navua Conservation Area, which protects the region from logging and has raised more than $1 million for the community. O.A.R.S. offers a free guide school for the Mataqali, hiring the top performers. But the biggest reason clients keep returning is that O.A.R.S. produces unique, awe-inspiring trips, whether it's craft-beer tasting on California's Tuolomne River or floating past Bhutanese temples. Our recommendation: the 17-day epic on Bhutan's Class IV-plus Drangme Chhu. $7,495.
---
Best Biking Destination: Whitehorse, Yukon Territory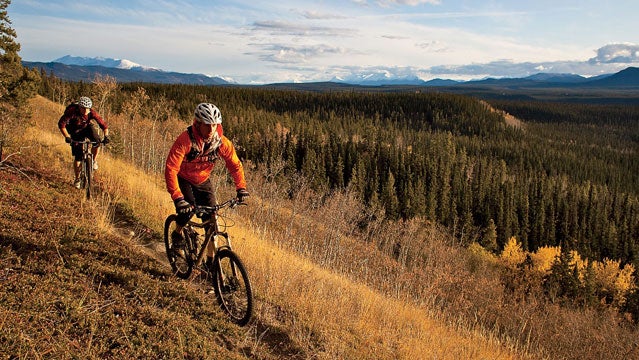 Call it the Bike Rush: after 10 years of connecting a mashup of mining, animal, and recreational paths, the neighboring cities of Whitehorse and Carcross (50 miles south on the Klondike Highway) have created a singletrack network to rival Vancouver's North Shore. A seasonal crew maintains more than 500 miles of trails, from flowing beauties along the banks of the Yukon River to bermed, bridged, and ramped epics. In Carcross, the epicenter is Montana Mountain, an old silver mine turned mountain-bike park with 33 miles of all-mountain and downhill trails. Rent a Specialized Camber at Cadence Cycle in Whitehorse (US $55 per day), enter the trail network downtown, and choose your own adventure in the wide-open valley. Bonus: pedal under the midnight sun with Boreale Biking, which offers a five-day summer solstice trip, where guests stay in plush yurts minutes from downtown (US $1,195).
---
Best Biking Destination Runner-Up: Majorca, Spain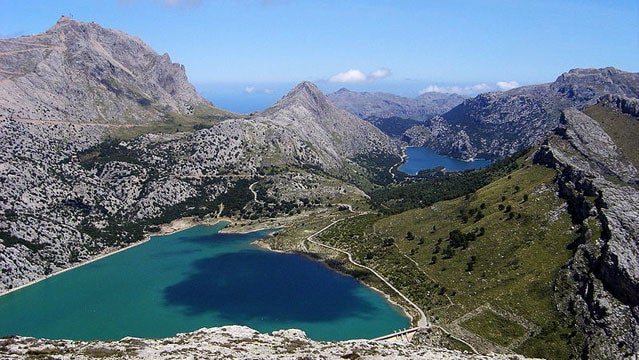 Duvine Adventures' unofficial motto is "Ride, eat, drink, sleep"—not always in that order. There's no better backdrop for this sybaritic mantra than Majorca, the 1,405-square-mile Mediterranean island of olive groves, abundant wine, and precipitous riding in the Tramuntana mountains. Rides on this six-day trip range from 24 to 45 miles with lots of climbing ($4,595).  
---
Best New Trend: Epic Cycling Trips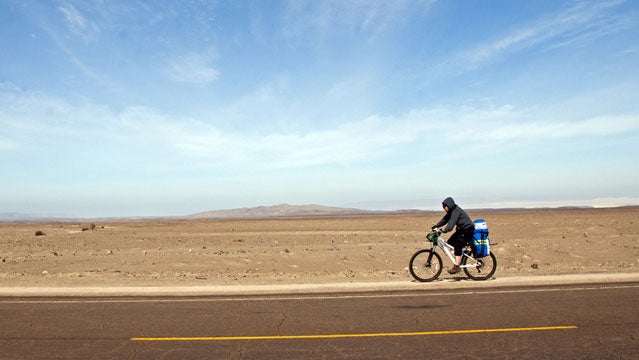 These excursions, in which riders complete a multi-day journey with support vehicles, are exploding in popularity, which is why Tour d'Afrique, a company that started with a 7,500-mile cycle from Cairo to Cape Town, now offers nine epic challenges. If you've got the time, sign on for the 6,300 mile, 94-day ride from Anchorage to Mexico City ($13,990), during which you'll hit national parks including Banff and Glacier, as well as the coast of Baja California.
---
Best Splurge: South American Epic
Five thousand miles: that's how much ground Lindblad Expeditions, the official outfitter of National Geographic, will cover on its 38-day journey down the eastern coast of South America, from the island of Trinidad to Buenos Aires, Argentina. This Latinophile's fantasy trip, based off a 365-foot luxury expedition ship, has it all: empty beaches, the Amazon, wildlife viewing, and nightlife in Rio. Perks include swimming amid spinner dolphins in Brazil's Unesco World Heritage site Fernando de Noronha archipelago, a flight over Guyana's 822-foot Kaieteur Falls, and downtime to explore deserted islands. An A-list of experts will be on board, including former Colombian president César Gaviria and author Wade Davis, who spent years in the Amazon researching plants. From $34,730.
---
Best Splurge Runner-Up: 6-Continent Whitewater Expedition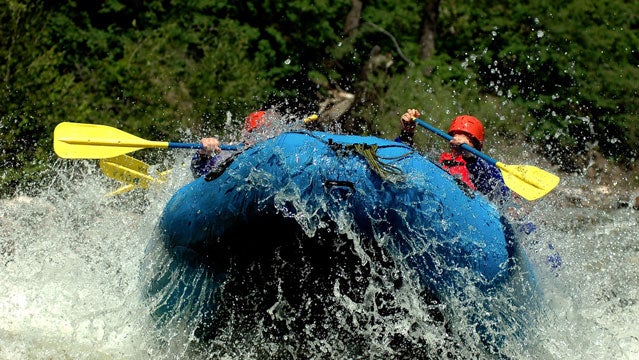 Mountain Travel Sobek has strung together an audacious globe-trotting whitewater odyssey that involves paddling six rivers on six continents in 25 days. It starts on the Class III–V Kings, Kaweah, and Upper Kern Rivers in California. Next up: massive hydraulics on the Rio Toachi and Lower Rio Blanco in Ecuador. Guests then pass through the Pyrenees on the Noguera Polleresa in Spain, scout giraffes from the Athi River in Kenya, and bisect a Himalayan pine forest on the Tons River in India. Sobek arranges all flights (and trains and helicopters) and ensures that when you finally arrive at each put-in, you get the ride of your life. May 9–June 2; from $8,695 plus (substantial) airfare.
---
Best Family Destination: South Africa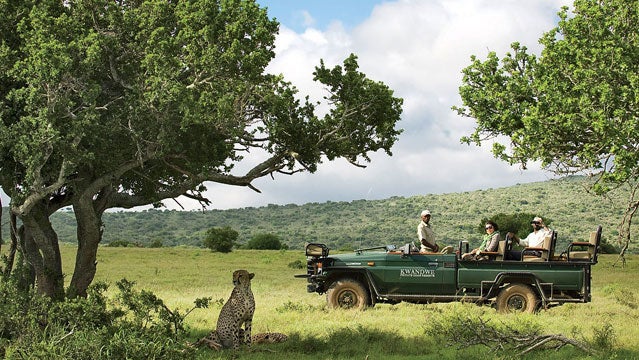 With brilliant megafauna, more than 1,800 miles of stunning coastline, and great wine (for parents), South Africa is a natural first step for families looking to explore the world's second-largest continent. It's also English speaking and easy to navigate by rental car and domestic flight. Want wildlife? Fly to Johannesburg and start with Garonga Safari Camp in 54,000-acre Makalali, a private reserve outside Kruger National Park where the staff will arrange for a family overnight on a raised platform under the stars (doubles from $286 per adult, $92 per child ages two to 12).
From there, fly to Cape Town, rent a car, and stay at the fully equipped Lawhill Luxury Apartments (from $283) in the Waterfront district. Then take a surf lesson on the gentle waves at Muizenberg Beach ($45 for a two-hour lesson with board), swim with African penguins at Boulders Beach, or climb 3,566-foot Table Mountain. Need help planning? Quivertree Family Expeditions, owned by two South African brothers who vet every itinerary with their own kids first, will customize your trip right down to the rugby tickets.
---
Best Family Destination Runner-Up: Maine and New Hampshire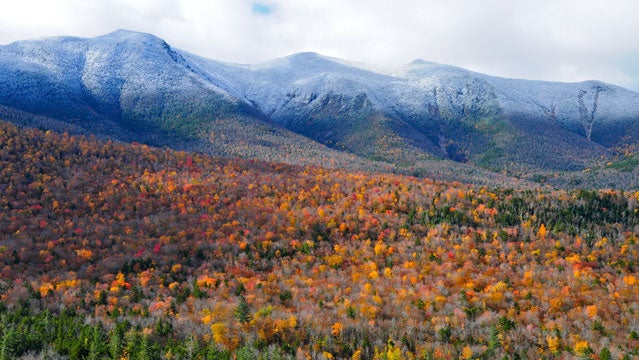 Forget camp. Make up your family's own epic summer itinerary with the Appalachian Mountain Club. Last summer the AMC's Highland Center Lodge, a modern learning facility with 34 rooms in New Hampshire's White Mountains, added a giant jungle gym that mimics precipitous terrain, so kids can cut their teeth. Opt for a private family room ($63 per adult, $27 per child). If that's too tame, strike out for the new LEED-certified Gorman Chairback Lodge on three-mile-wide Long Pond in the middle of Maine's 100-Mile Wilderness region. From one of 12 cabins, paddle the lake in canoes and kayaks, fly-fish for brook trout (rental rods, $25), hike 11 miles round-trip to Gulf Hagas, a series of waterfalls in a deep gorge, and end the day in the wood-fired sauna (cabins from $117 per person).
---
Best Hot Springs: Yamakawa, Kyushu, Japan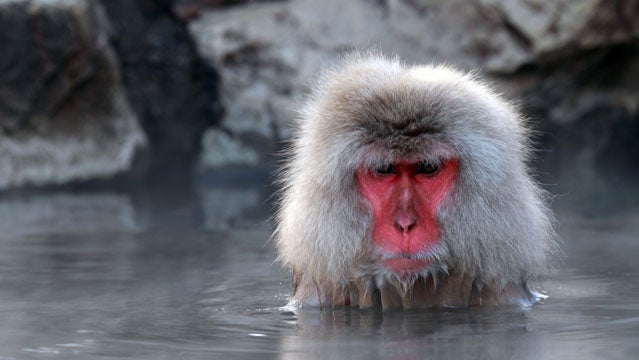 The hot water bubbles up from black volcanic sand on the beach at the little-known hot springs near the resort town of Ibusuki on the island of Kyushu. Take a suna-mushi, or sand bath, during which visitors lie down, get shoveled over in hot sand by an attendant, and relax.
---
Best Multisport Destination: Costa Verde, Brazil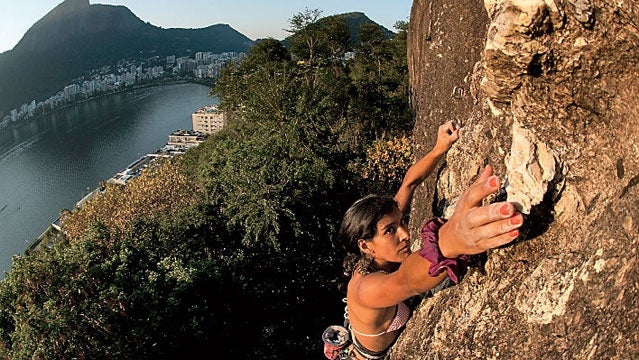 Pristine beaches. Rugged jungles and canyons. Five thousand miles of Atlantic shoreline. Brazil is tectonically designed for adventure. That said, logistics can be challenging in a Portuguese-speaking country with a laid-back attitude about everything. To explore Costa Verde, which stretches 100 miles south from Rio de Janeiro to the colonial town of Paraty, sign up for BikeHike Adventures' nine-day High Energy Extravaganza, a best-of sampler. The outfitter will help you navigate the mountainous hiking trails near Rio, raft Class II–IV Mambucaba River through the Atlantic rainforest, kayak the turquoise Mamangua fjord, and stand-up paddleboard off the white sand near Paraty. $2,899.
---
Best Multisport Destination Runner-Up: Futaleufú River, Chile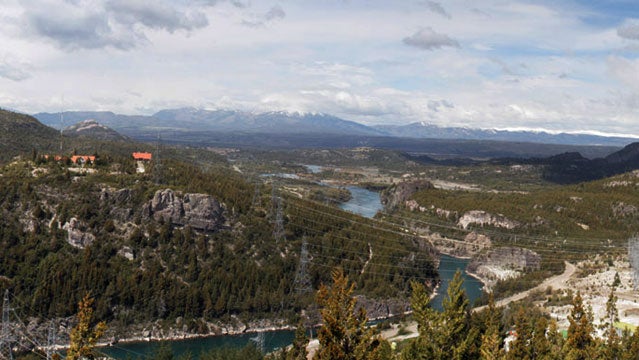 As if paddling Patagonia's Class IV–V Futaleufú River wasn't enough of a workout, the folks at Bio Bio Expeditions have padded this nine-day itinerary, based out of BBX's luxurious riverside camp, with enough action to bring an Ironman to his knees. A typical day looks like this. 8 a.m.: yoga on the riverside deck. 9 a.m.: homemade granola, smoothies, and pancakes. 10 a.m.: a three-mile hike to check out Terminator Rapid, the longest Class V-plus rapid on the Fu. Noon: lunch. 12:30 to 3:30 p.m.: paddle Class IV–V whitewater. 4 p.m.: ride horseback or mountain-bike steep climbs in the foothills of the Andes. 6 p.m.: happy hour in the riverside hot tub. 8 p.m.: lamb stew dinner. 9:30 p.m.: salsa dancing. Midnight: crash in a tented bungalow. Morning: repeat. $3,200.
---
Best Airport Bar: Tortola, British Virgin Islands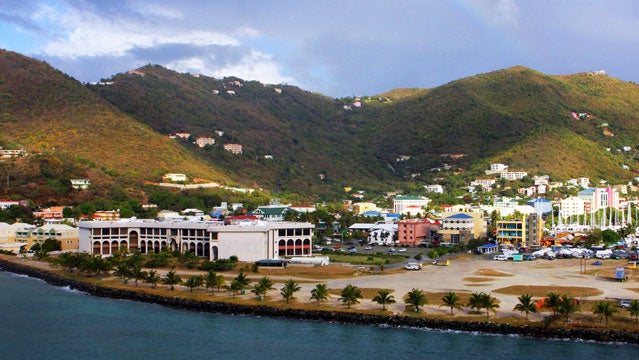 Walk down a gravel path from Terrence B. Lettsome Airport to De Loose Mongoose, just a few hundred yards away. It overlooks stunning Trellis Bay and serves frozen rum cocktails and conch fritters. Stick your feet in the sand and try not to miss your flight.
---
Best Ocean Trip: Sailing the Marshall Islands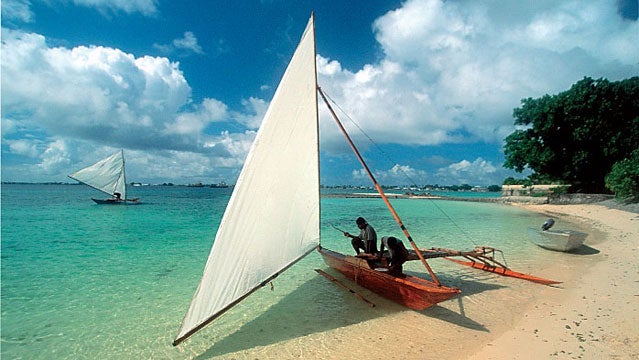 Set 2,273 miles southwest of Honolulu—the nearest landmark—the Marshall Islands are so remote, covering only 70 square miles total, that it takes at least 10 hours to sail from one island to the next. Which is why we love them. Visit with Sausalito, California–based Ocean Voyages on the KeAma II, an 80-foot sailboat with room for six guests, equipped with sea kayaks, sailboards, and snorkeling and fishing gear. Leave the navigation to your expert captain as you snorkel among shipwrecks off Wotje Atoll, walk the deserted beaches of uninhabited Erikub Atoll, and fish for mahi-mahi off Maloelap Atoll. Dinner is fresh coconut water and grilled yellowfin tuna. From $5,950 per person.
---
Best Ocean Trip Runner-Up: Paddle Italy's Cinque Terre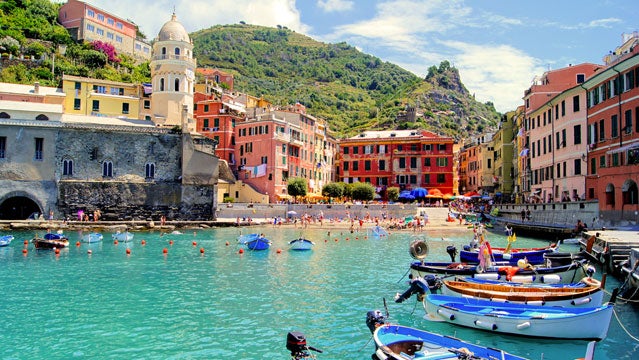 Many travelers cycle or hike their way down coastal Italy, gazing out at the turquoise Mediterranean. Very few get on the water. On Tofino Expeditions' 11-day trip down the astonishing Ligurian coast, explore a promised land of grapes, olives, and anchovies. After a night's stay at an organic farm in the hills outside Genoa, paddle roughly eight miles a day along Cinque Terre National Park, passing 11th-century churches, swimming off empty beaches, and hiking up to sleepy villages where you'll stop for sustenance—fresh fish, focaccia slathered in pesto, and vino delle Cinque Terre. $4,490.
---
Best Islands: Haida Gwaii, British Columbia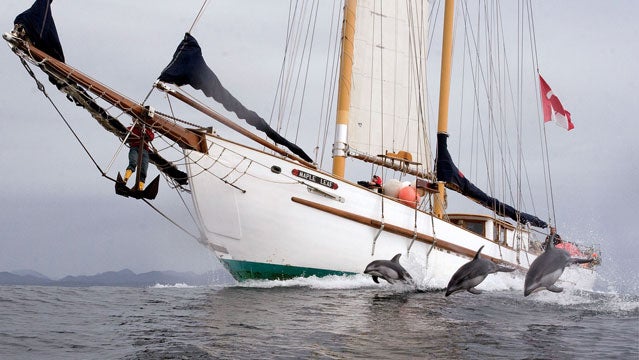 Aptly nicknamed the Galápagos of Canada, Haida Gwaii is a largely uninhabited archipelago of 138 islands 80 miles off the British Columbia coast. Only 4,000 humans live here, 70 percent of them native Haida people. The inland temperate rainforests are full of eagles and huge black bears. The surrounding waters host sea lions, seals, porpoises, humpback whales, three species of killer whales, dolphins, and very large steelhead. All of which is to say: this is wild heaven.
It's also threatened by a proposal to send megatankers here with fuel from the controversial Fort McMurray tar sands—all the more reason to acquaint yourself with it now. From December to April, stay at Copper Bay Lodge on Moresby Island (seven days, $4,170 all-inclusive), and spey-cast for 20-pound steelhead under stands of 700-year-old cedar trees on the Yakoun River. Paddlers: try an eight-day kayak expedition through Gwaii Haanas National Park, with stops to see the native totems at Ninstints and soak in hot springs overlooking the San Cristobal Mountains ($2,321). Or sail the spectacular Hecate Strait on a nine-day trip on the 92-foot tall ship the Maple Leaf ($4,750).
---
Best Islands Runner-Up: St. Lucia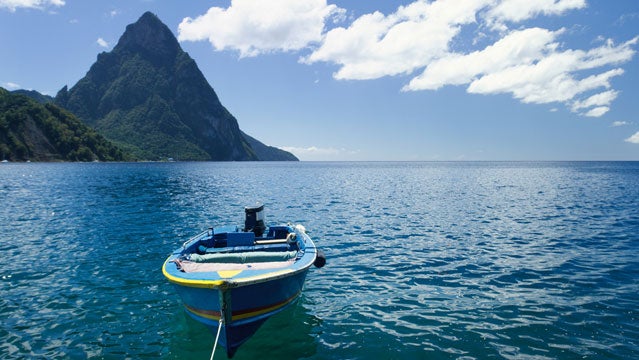 This 238-square-mile island, famous for its iconic Pitons—the twin set of volcanic domes that rise straight out of the Caribbean—is coming into its own as a Hawaii alternative. There's jungle hiking, ocean diving, hot springs, windsurfing, and plantation-to-table dining options. Base at the luxe, sea-view Hotel Chocolat (from $650) on the 140-acre Rabot Estate, the oldest cacao plantation on the island. From there, head to mile-long Anse des Sable Beach, one of the best wind- and kitesurfing beaches in the Caribbean, with steady 11- to 16-knot winds. (Lessons available from the Reef Beach Café, 50 steps from the water's edge.) For a workout, try a summit of 2,461-foot Petit Piton, a tough scramble. Or you could just do nothing on the beach.
---
Best Lodge: Chalet Perelin, Le Miroir, France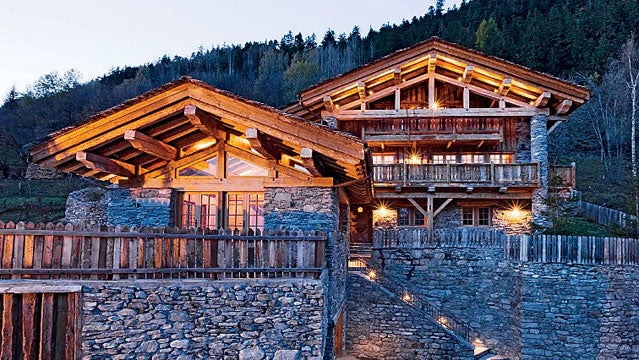 Entering this 6,000-square-foot chalet tucked into the foothills of the French Alps, two hours northwest of Geneva, is like taking a step back into the 17th century, only armed with your favorite gear. The fully renovated property has geothermal heating, an indoor salt-water pool, indoor and outdoor hot tubs, a personal chef, and views to Italy off its front deck. There's also a custom Wagner ski setup for every guest and an International Federation of Mountain Guide–certified guide who will take a group heli-skiing or off-piste at Sainte Foy, a resort eight minutes away with 5,000 feet of often untracked vertical. $13,500 based on 10-person occupancy; includes all meals, gear, lift passes, airport transfers, and one day of heli-skiing.
---
Best Lodge Runner-Up: Rubondo Island Camp, Lake Victoria, Tanzania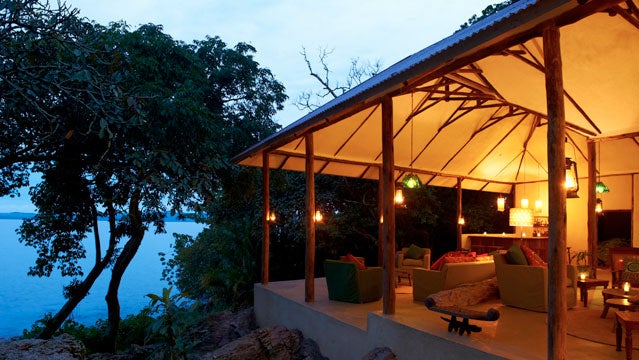 Before the lodge opened in December, 176-square-mile Rubondo Island was uninhabited, save for a few researchers studying the island's 200 species. Eighty percent of Rubondo remains forested, orchids grow like weeds here, and elephants and giraffes roam free. You'll find them near the low-key eight-suite lodge, built from locally sourced materials and labor from nearby Muganza village. Fishing guides lead guests in pursuit of monster Nile perch in Lake Victoria. $465 per person.
---
Best Hotel: Trident Hotel, Port Antonio, Jamaica
With heated plunge pools, the Caribbean surf right outside the door, and an impressive selection of rare cognacs and Cuban rums, you'll be tempted to never leave this new collection of 13 sleek white villas. But you should. Trident is set in Port Antonio, an offbeat little town at the base of the Blue Mountains in Jamaica's northeast corner, which Errol Flynn once called "more beautiful than any woman I have ever known." There are right and left reef breaks to surf five miles east at Boston Bay (BYOB), and you can dive eight miles of interconnected coral reefs right offshore (two-dive package, $84). There's also hardcore hiking. Most trails start off as two-foot-wide paths used by farmers to reach their banana fields, then snake off into the Blue Mountains. Try the White River Trail, a seven-hour-round-trip ramble that leads to seven waterfalls. From $750.
---
Best Hotel Runner-Up: Olive Exclusive Boutique Hotel, Windhoek, Namibia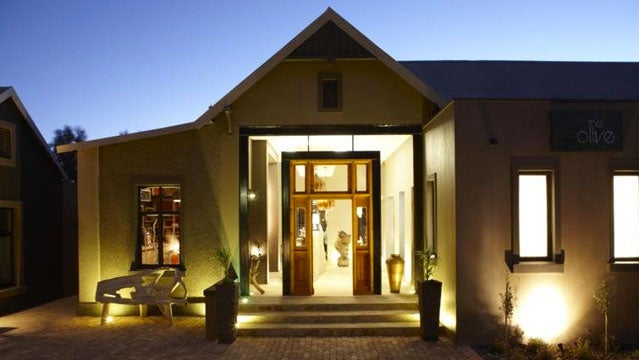 The point of traveling all the way to Namibia is to explore the wild Skeleton Coast or Damaraland. But do yourself a favor and pad the journey with a few extra days in the capital of Windhoek to recover in this seven-suite boutique hotel, cantilevered into an olive studded hillside. Request the Caprivi suite, which has wall-length glass doors that open onto a private plunge pool. From $277.
---
Best Airport Food: Chicago O'Hare International Airport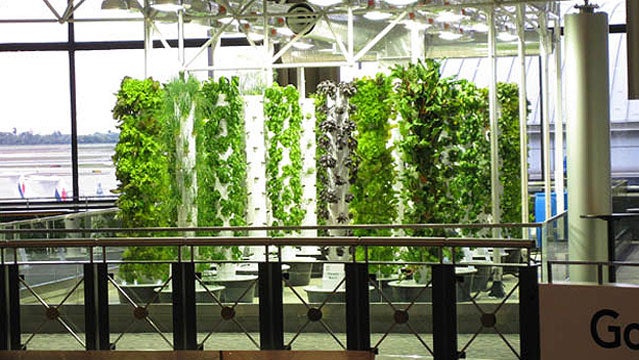 The new Urban Garden Farmer's Market in Terminal 3 near the entrance to Concourse G sells locally sourced fruit and fresh basil, cilantro, and thyme grown in the airport's aeroponic garden. Bonus: homegrown honey farmed from on-site hives.
---
Best Mountain Trip: Mount Fairweather, Alaska
Captain James Cook bestowed this 15,300-foot peak with one of the most ill-fitting names on Earth. Mount Fairweather, which straddles Alaska and British Columbia, overlooking Glacier Bay National Park, receives an average of 100 inches of precipitation per year. For mountaineers, climbing Fairweather is as out there as it gets in North America. That's why Alaska Mountain Guides, which has a perfect safety record, with no major incidents or accidents in over 20 years, requires that its climbers have a solid résumé, including ice-ax proficiency and mountaineering experience in the region. To be sure, this is a tough trip. But it's worth it: you're climbing 7,000 feet while overlooking a massive ice cap and some of the most spectacular fjords on Earth. $4,900.
---
Best Mountain Trip Runner-Up: Karakoram Range, Pakistan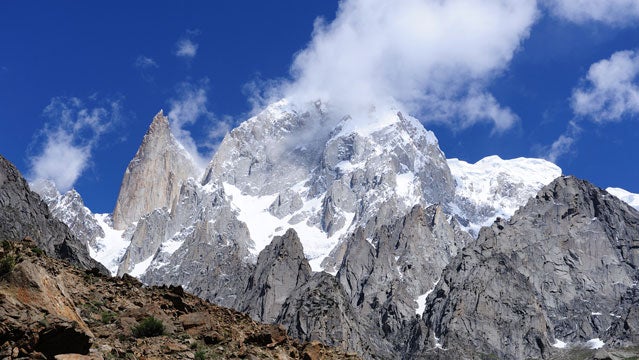 Yes, that Pakistan. These days, in-the-know mountaineers like David Lama are looking to the slowly reopening Karakoram Range as one of the great adventure frontiers. But you need a good guide. That's where Nazir Sabir comes in. The first Pakistani to summit Everest and K2 and the president of the Alpine Club of Pakistan, Sabir is the go-to guy for outfitters like Mountain Madness. On his custom circular trek, clients start at 9,832 feet in the village of Askole, then spend the next 14 days traversing high alpine passes. There's an option to head to K2 base camp, at 16,732 feet, but the highlight comes on day 15, when trekkers top out at 18,537-foot Gondogoro La, a pass that separates the Hushe Valley from the Upper Baltoro Glacier and was recently reopened after shifting seracs made it impassable for a year. The view from the top is one of the most stunning on the planet. $2,985 per person.
---
Best Off-Season Escape: Cape Cod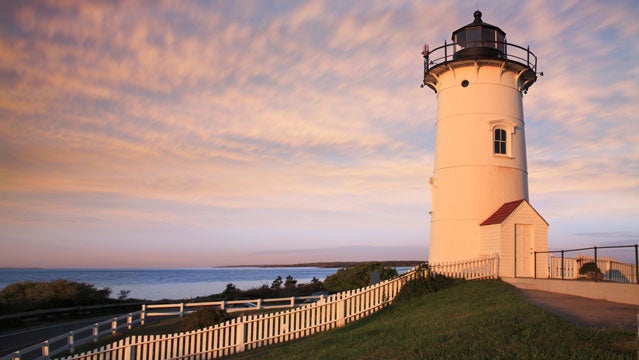 Fall is a small miracle here: warm days, cool nights, and empty beaches. Rent the three-bedroom Captain's Quarters at Crow's Nest Resort in North Truro (from $149). It has easy access to the National Seashore—where striped bass will be running—and unobstructed views of Cape Cod Bay.
---
Best Country to Emulate: Switzerland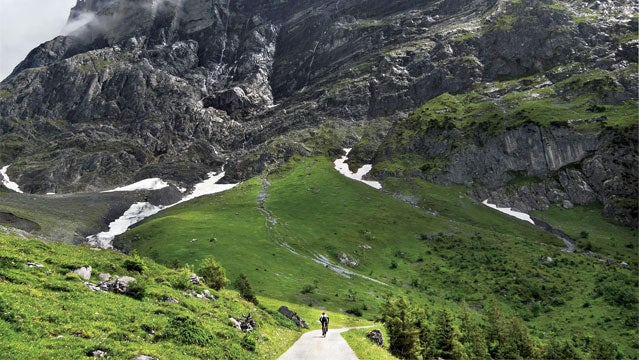 No other place in the world is taking the task of being an adventure-travel destination as seriously as Switzerland. In the next two years, the government wants to set aside one-quarter of an already tiny country as a nature park. The Swiss fight pollution through stiff carbon taxes and by forcing freight off the roads and onto trains. Getting outside is easy for locals and travelers alike, thanks to free government-sponsored apps that offer detailed topos and GPS overlays for more than 600 well-marked hiking, paddling, cycling, and in-line-skating trails. In fact, Switzerland has nearly as many paths as roads, about 37,000 miles' worth, and the sparkling trains and buses mean you rarely need a car to reach a trailhead. Which surely contributes to the greatest Swiss stat of all: an average life expectancy four years longer than ours.
---
Best Adventure Hub: Kununurra, Australia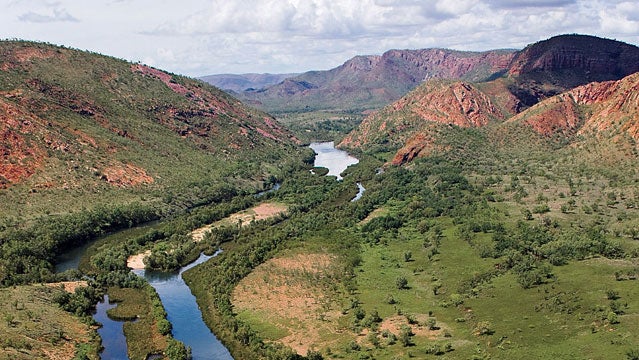 This leafy green outpost (pop. 4,600) in Western Australia's Kimberly Region has just a few hotels, one sports tavern, and a handful of restaurants. In other words, you come for the surroundings: a remote landscape 10 times the size of Switzerland that has 250-million-year-old red rock, ancient pictographs, the bizarre beehive-shaped Bungle Bungle Mountains in Purnululu National Park, and a Delaware-size reserve (Camden Sound Marine Park) off the coast to protect the largest humpback whale calving area in the southern hemisphere.
Fly here in the dry season (from April to October) from Darwin, Broome, or Perth on Qantas, rent a 4×4 at the airport (US $647 per week), and check into the new Freshwater Apartments (US $200) overlooking Lily Creek Lagoon. Then go play. One recommendation: a 68-mile cruise in a 700-horsepower speedboat on the Ord River for instant immersion in the area's natural history and wildlife (US $167). Another: El Questro, a lodge sitting on one million acres of El Questro Wilderness Park, 60 miles west of Kununurra (from US $301).
---
Best Adventure Hub Runner-Up: Duluth, Minnesota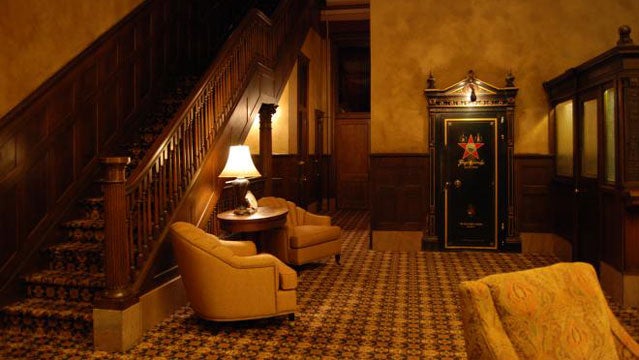 This hilly, forested, 26-mile-long city on the southern tip of Lake Superior is a magnet for aerobic fiends who train year-round on the city's 72 miles of Nordic ski trails, the epic Willard Munger paved cycling trail, 81 miles of running and hiking trails, and 30 (and growing) miles of urban mountain-bike trails. At the southern end of town are two brand-new 500-vertical-foot, IMBA-designed downhill flow trails at Spirit Mountain ski resort. Offshore there are three quadrillion gallons of Lake Superior water, shipwrecks, and salmon and trout. Book a lakeside room at Fitger's Inn (doubles from $135). Two hours north are the Boundary Waters Canoe Area Wilderness, one of the worst-kept but least-spoiled secrets in the country.
---
Best Weekend Escape: La Paz, Mexico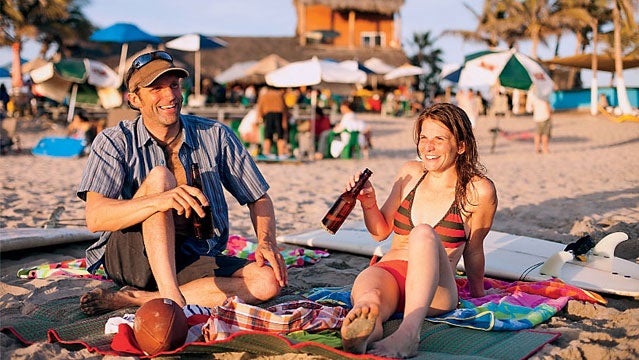 Far from the worries of mainland Mexico and just two hours from Los Cabos International Airport, which is connected to all major U.S. cities, La Paz is an easy escape on the gorgeous, fish-filled Sea of Cortez. Stay at Posada de las Flores (from $150) and stroll the city's six-mile-long malecón out front, stopping at fresh-air restaurants to have a margarita and watch the sun set. Then explore empty beaches like Balandra, 18 miles north, go whale-watching on Magdalena Bay ($45 per person for two hours), dive among whale sharks in the Sea of Cortez (visit funbaja.com for a quote), or head to Isla Espiritu Santo ($110), where you can swim off the sandy cove at pristine, private Ensenada de Pescadores.
---
Best Weekend Escape Runner-Up: Quebec City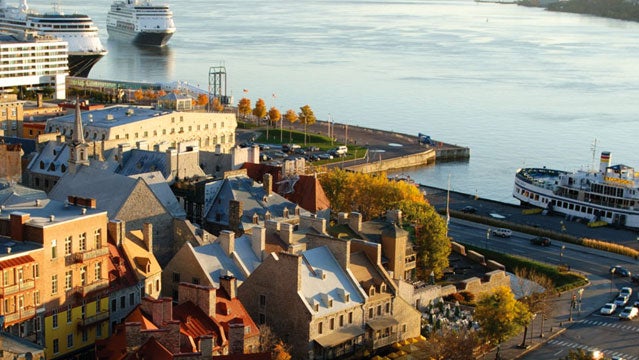 What's not to love about a 400-year-old French-speaking city with sidewalk cafés, 204 miles of biking paths, and hiking, fishing, mountain biking, climbing, and paddling in every direction? The fact that it's just a 1.5-hour flight from New York City doesn't hurt, either. Stay at Auberge Saint Antoine (doubles from US $189) in the city's Old Port. Rent a touring, hybrid, or road bike from Cyclo Services (US $35 to US $50 per day), which drops off and picks up bikes from the hotel, and explore. A good place to start: the Corridor du Littoral, a 32-mile paved trail that runs along the St. Lawrence River.
---
Best New Route: The Collegiate Loop Trail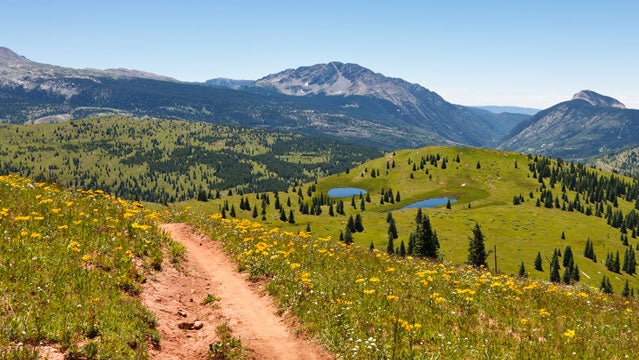 Thanks to 80 miles of new trail co-opted from the existing Contintental Divide Trail System, it's now possible to hike a 160-mile circumambulation of 11 fourteeners, topping out at 12,588-foot Lake Ann Pass. Start and finish at the Twin Lakes Trailhead between Buena Vista and Leadville.
---
Best River Trip: Franklin River, Tasmania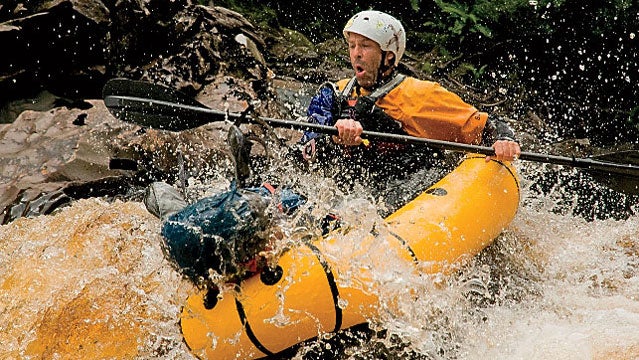 There are no towns, settlements, or farms along the 78-mile-long Franklin River, which bisects the 3.5-million-acre Tasmanian Wilderness World Heritage area. That means once you start this nine-day odyssey down the Class IV whitewater, there's no turning back. Not that you'd want to. After 34 years of commercial rafting, the river is in better shape than it ever has been, thanks to World Expeditions, whose guides are leading efforts to remove noxious weed infestations and manage riverbank campsites. These are some of the best waterside digs on earth: Newlands Cascades sits in a deep notch in a quartzite cliff that runs parallel to the longest rapids. It's so choice that rafters paddle the 1,300-foot-long series of Class III–IV rapids, then portage their gear back up the rock slabs to spend the night. $2,725.
---
Best River Trip Runner-Up: Bruneau River, Idaho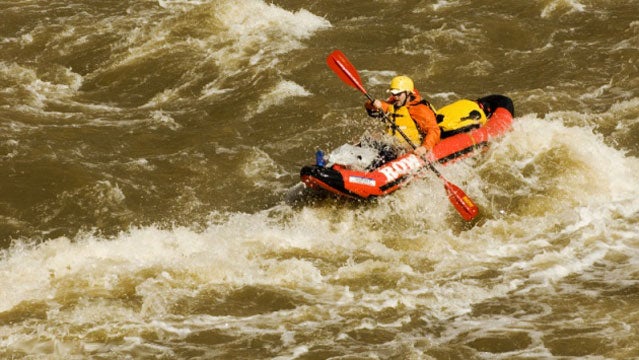 This Wild and Scenic River cuts through rugged 700-foot canyon walls and offers Class IV whitewater. What's really amazing is that no one seems to know about it. Only four outfitters are allowed three trips each per season, which lasts April through June. Go with Row Adventures (five days, $1,630). Or do it yourself: expert rafters with Class IV experience can fill out a free self-issue BLM permit at the trailhead, which is at the end of a rutted dirt track roughly 60 miles from the town of Bruneau.
---
Best Empty Beach: Playa Paraiso, Cayo Largo, Cuba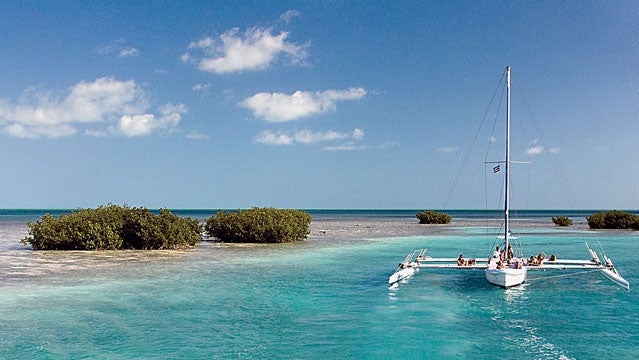 Playa Paraiso is everything the name implies: a 2.5-mile-long stretch of white sand on a 17-mile-long uninhabited island 60 miles off Cuba's southwest coast. Between swaying palms and 73-degree turquoise water, the only sign of civilization is a palapa bar that serves rum and cigars. Getting there is still illegal—you need to fly north to Canada, then south on one of four weekly direct flights to Cayo Largo from Montreal or Toronto. It's worth it. Thanks to Cuba's political isolation and protective geography, the coral reef off Cayo Largo is the largest and best preserved submerged shelf in the Caribbean. Stay in one of seven simple, clean wooden cottages on a beach near the marina (from $56; 12-dive packages, $480).
---
Best Empty Beach Runner-Up: Varanda, Mozambique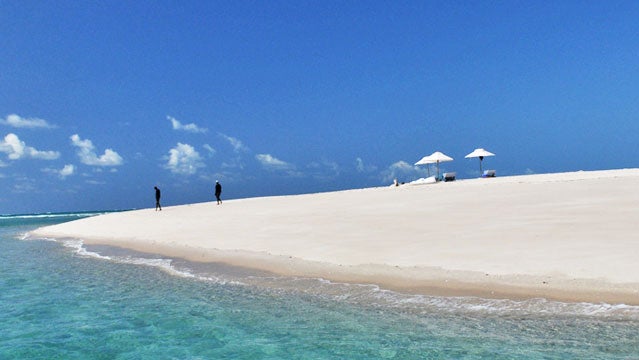 A private 25-acre reserve on its own peninsula jutting out into the Indian Ocean, Varanda is just fine white-sand beaches dipping into bright water in a mangrove forest. In other words: paradise. Book one of 10 dune-top villas at the five-star Coral Lodge ($3,616 per person for five nights all-inclusive, plus round-trip flights from Johannesburg and ground transfers). Then dive 17th-century Portuguese wrecks, learn how to sail a wooden Mozambican dhow while fishing for tuna (your dinner, if you're lucky), or grab a lodge sailboard to mine the Indian Ocean's warm, consistent breeze.
---
New Frontiers: Philippines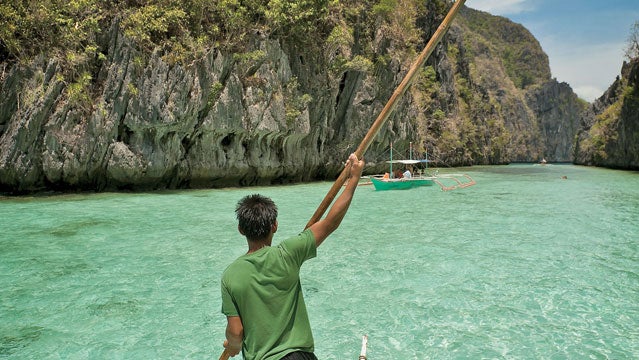 Despite tens of thousands of talcum-sand beaches and wild jungles, the Philippines have had a tough time shedding a seedy image. And to be sure, grim things have happened over the past decade. Kidnappings. Bombings. Riots. But the country has 7,107 islands, and the handful of sketchy ones, like Jolo and Basilan, are easily avoided. The rest of the country is affordable, exceedingly spectacular, and largely empty. Only four million people visited last year, a fraction of the hordes arriving in Thailand every few months.
Where to aim? Start with Palawan province, in the archipelago's far west, which stands out as one of the world's best-kept tropical secrets—a 1,764-isle, karst and banyan fantasyland of black cliffs, mint-hued lagoons, and blindingly vibrant reefs. Eighty-one cultures call the area home, and to this day the Tagbanua people have kept much of their island, Coron, off-limits to tourists. The parts that are open are primordially pristine—"fantastic and legendary," according to Unesco. Sailing, diving, climbing, hiking: it's all here. Over the past few years, a string of small resorts have popped up elsewhere in the province. Huma Island, with its Tahitian-style water bungalows, is slated to open this year. In the palm-fanned Calamian, a new 18-guest enclave with private beach cottages called Ariara opened last year. Or you could just bring a tent. But be warned: pitching it won't be easy. The people here are some of the friendliest you'll encounter anywhere, and locals will almost certainly invite you to crash in their huts instead.
The Trip: Calamianes Expeditions, a small eco-outfitter on Coron, runs four-day, three-night trips around the island to soak in hot springs, snorkel sites like Calachuchi Coral Eden, and swim in Kayangan Lake, a turquoise lagoon surrounded by cliffs. From $330 per person.
---
New Frontiers: East Timor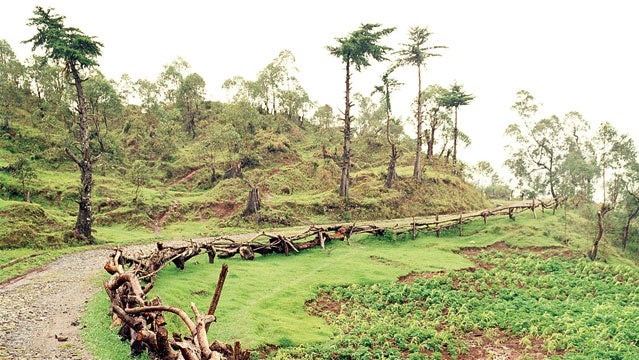 In the early '70s, bands of Australian backpackers discovered an obscure stepping stone in the Indonesia archipelago, Timor-Leste. There, about 380 miles north of Darwin, they found Edenic beaches, soaring mountains, and dense forests. It was cheap, gorgeous, authentic—and very short lived. From 1975–99, a vicious civil war tore the former Portuguese colony apart. Zip ahead 14 years and East Timor (it became independent in 2002) is exploding once again, this time in a promising way. Getting around can be tough on treacherous mountain roads, but the Timorese are taking strides to attract visitors. The swanky Timor Plaza Hotel, the country's only four-star accommodations, is slated to open this year in Dili, the capital. Dive shops take aquanauts on scuba safaris around Nino Konis Santana National Park to drift with whale sharks and dugongs over miles of Coral Triangle reefs. The fifth Tour de Timor, a five-stage mountain-bike and road race, rolls out in September. Local outfitters like Eco Discovery Timor Leste offer jungle hikes into villages rarely seen by foreigners. The country's pristine state could change soon, due to a budding oil and gas industry. For now, though, the beaches, mountains, and reefs are pretty much exactly as they were when the Aussie hippies first landed.
The Trip: Starting next year, outfitter Orion Expeditions, based out of Australia, will offer cruises to East Timor aboard its 338-foot megayacht, where Zodiacs will whisk you off to lonely beaches and villages for adventures into the wild, hilly interior. Price TBD.
---
New Frontiers: Greenland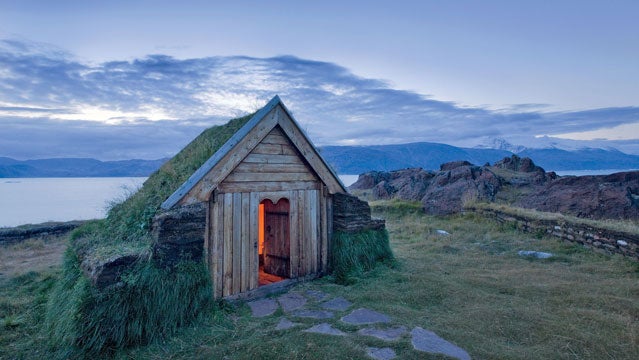 With hundreds of virgin summits, empty rivers, and staggering ice-curdled fjords, Greenland has long been a blue-ribbon destination for adventurers willing to wrestle logistical whales. Skiers traverse the Mexico-size ice sheet with kites. Climbers bag first ascents using boats as base camps. The entire 836,000-square-mile country has just 75 miles of roads and a population that could fit inside Dodger Stadium. Despite the limited infrastructure, the frosty playground is changing fast. Last summer, according to NASA researchers, a record 137 cubic miles of Greenland's prehistoric ice sheet melted away for good.
Traditional villages are thinning out as young people look for opportunity 2.0. Ships routinely haul in fishing quotas faster in bays that are thawing sooner. "You don't need science to tell you about climate change," says Bo Lings, owner of Sirius Greenland, a Sisimiut company that arranges fishing trips. "You can see it." And you should—as old economies die out, smart adventure tourism may well prove to be the country's future. Some 56,000 people—one visitor for every resident—came to the country last year, a 67 percent leap from 2005. Companies like Greenland Explored are offering new sailing and dogsledding trips along the island's seldom-visited eastern coast. And Greenland's parliament recently granted fly-fishing outfitters exclusive fishing rights as long as they sustainably manage waste and fish stocks—which means new lodges should be opening soon.
The Trip: In April, Icelandic Mountain Guides will set sail from Nuuk aboard the Rembrandt Van Rijn, a 188-foot-long, three-mast former herring lugger, for an eight-day ski-mountaineering expedition along West Greenland's jigsaw coast. Rip turns down peaks like 5,301-foot Qingaqat, the second highest in a fjord system east of Nuuk, before retiring to your 17-cabin seafaring base camp for a celebratory lager. From $3,214.
---
New Frontiers: Albania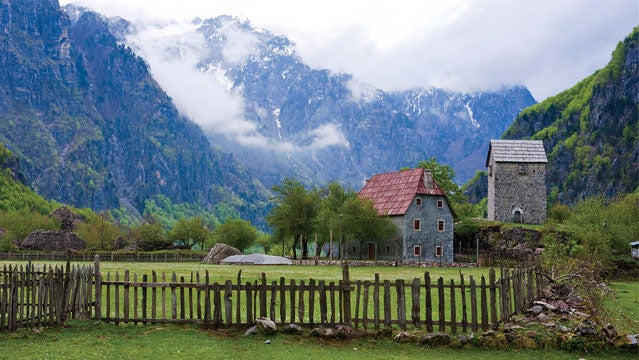 For decades, Albania was an isolated backwater ruled by a dictator, Enver Hoxha, who refused to let anyone in or out of his sad little hellhole. Even after communism collapsed and the borders cracked, the war in neighboring Kosovo and gun-toting thugs kept the Adriatic nation a shadowland. What a difference a few years makes. Sandwiched between the former Yugoslavian republic of Montenegro to the north and Greece to the south, Albania today is rapidly playing catch-up, thanks to stabilization agreements with the European Union that dumped more than $700 million into the country.
That's good news for us: it's every bit as beautiful as Croatia, far less polished, and home to a nascent adventure-tourism industry. Roads are slowly improving. New trails already wend through the rugged 8,000-foot Albanian Alps in the north, where villagers are using German development grants to convert sleepy stone huts into cozy guesthouses. The wind whips around archaeological sites like Antigone in the south, which you can have entirely to yourself. And you can find some of the longest wild beaches in the Adriatic here. Development and tourism are on the way—about 2.5 million visitors came last year, compared with just over 500,000 a decade ago. But for now, the country occupies that precious sweet spot: there are a million reasons to go, yet no one really does.
The Trip: Row Adventures offers new nine-day trips this summer to sea-kayak between coves near Himare and hike through the Zagoria Valley around 4,500-foot Dhembeli Pass, in the Albanian Alps. From $2,750.
---
New Frontiers: Suriname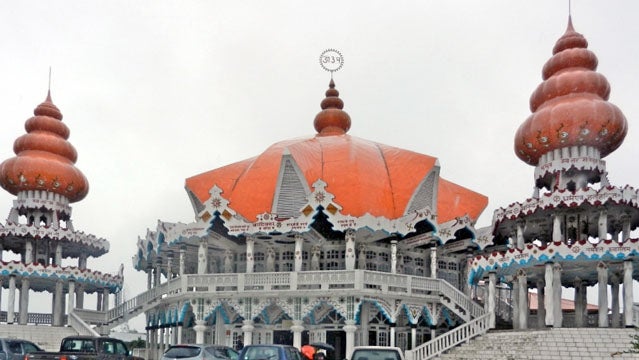 "It's a forgotten place," says Allie Almario, vice president of the climbing outfitter Myths and Mountains. "People might think it's in Africa." One of those three tiny gumdrops north of Brazil, Suriname is sandwiched between Guyana to the west and French Guyana to the east. When Almario stepped ashore there some 15 years ago, she was one of an estimated 60,000 annual tourists. Today that figure is closer to 200,000, and it continues to grow—slowly. "The last thing we want is mass tourism," says Rabin Boeddha, a senior policy officer at the Ministry of Tourism.
Thankfully, that's hard to imagine. More than 80 percent of the country is untouched tropical forest, and nearly half of that jungle is protected as the Central Suriname Nature Reserve, a Unesco-recognized park. More than 700 species of birds flit through cecropia and kapok trees. Beyond the coast there are few roads. But the country recently stepped up its game to attract travelers. As of last year, visas are no longer required for Americans, Canadians, and many Europeans. More direct flights have opened from Miami. Most promisingly, the government has tightened timber regulations and introduced stricter laws governing gold miners. It's also drafting a long-term plan for attracting more visitors sustainably with the help of Conservation International, the same group that helped Belize boost its tourism industry.
The Trip: Base yourself out of a river-view bungalow at Bergendal, a 6,000-acre resort on the Suriname River about 50 miles from the capital of Paramaribo (from $136 per person). Paddle the river in a kayak or dugout canoe, hike around the old Berg en Dal plantation, or wander through the nearby Brownsberg Nature Park for views of Brokopondo Lake. And when you're in Paramaribo, try moksi alasi, a staple dish of rice with beans and fish or meat drizzled in massouse sauce that's as zesty as Suriname's mix of Indian, Chinese, French, and Portuguese cultures.