8 Spring Break Beach Bars for Grown-Ups
If loud, cramped, and impersonal beach bars aren't your thing, then turn your attention to these low-key drinking establishments where the owners will probably greet you and views are as top-shelf as the cocktails.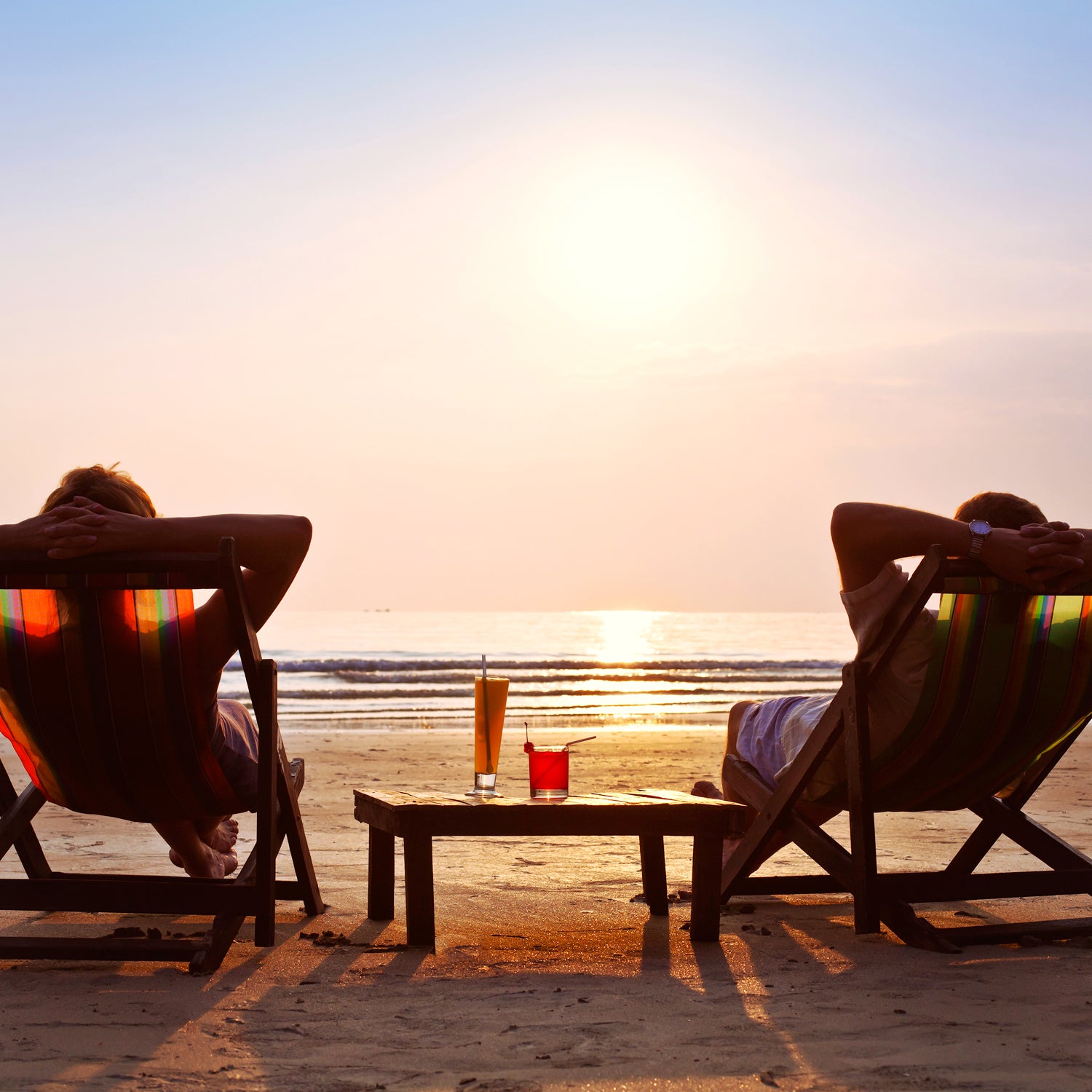 anyaberkut/iStock(Photo)
Heading out the door? Read this article on the new Outside+ app available now on iOS devices for members! Download the app.
Feet in sand, cold beer in hand—does life get any better? Not really, which is why the highlight of a tropical beach vacation is often the moment you stumble upon a simple beach bar where the lobster is perfectly done, the proprietor tells stories for hours, and the drinks are tasty but lethal. No matter if you're camping on the beach, Airbnb-ing it, or bunking at the Four Seasons—a beach bar without pretense is always a crowd-pleaser. Serendipity is, of course, part of the thrill—so we can't help you there, but here are eight so good they've made a name for themselves (some even have websites!) and are worth seeking out.
The Soggy Dollar, British Virgin Islands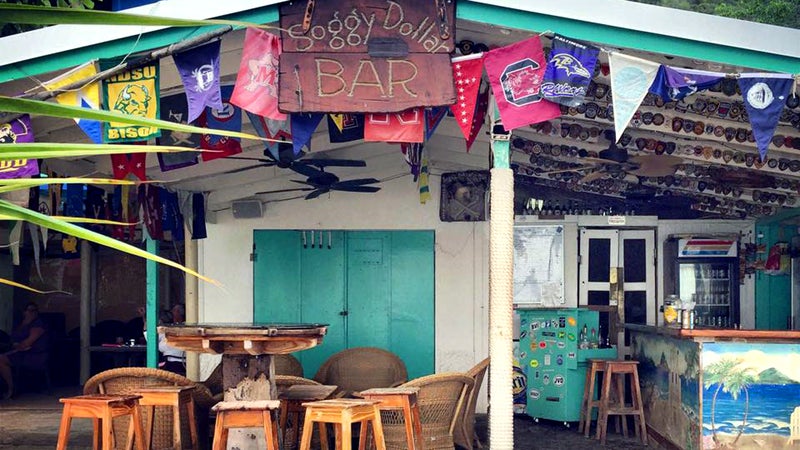 This sailors' favorite in Jost Van Dyke (the smallest of the four main British Virgin Islands) earned its name by merit of its access route: You had to swim there. Once you're good and salty, the drink to ask for is the painkiller, said to have been invented here in the 1970s. It is made of dark rum, cream of coconut, pineapple, orange juice, and freshly ground Grenadian nutmeg. Don't have your own boat to moor nearby? There are ferries and water taxis from Beef Island and St. Thomas—but you'll still get wet.
---
La Huella, José Ignacio, Uruguay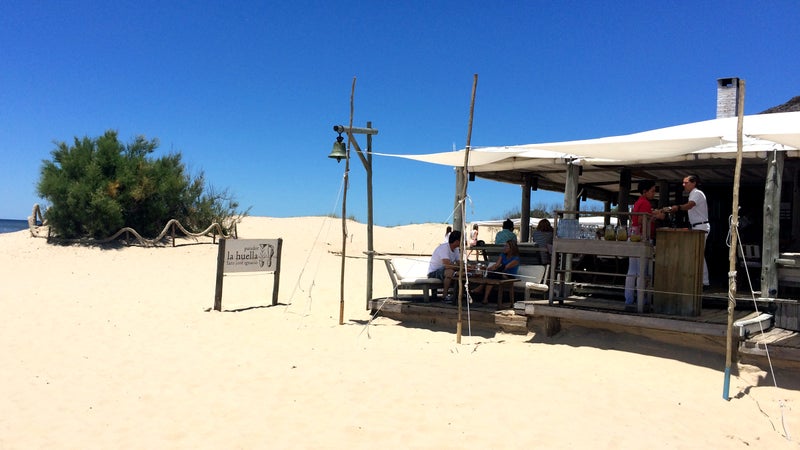 More than a dozen years after opening, the beachfront La Huella is still the epicenter of the scene in José Ignacio, the thinking man's exclusive alternative to casino and tourist riddled Punte del Este. The kind of place you go to unwind without hordes of people. It's an accomplished restaurant serving top-notch sushi, South American-style grilled meats, homemade bread, and vegetables from a nearby organic farms. Book well in advance.
---
Scilly Cay, Anguilla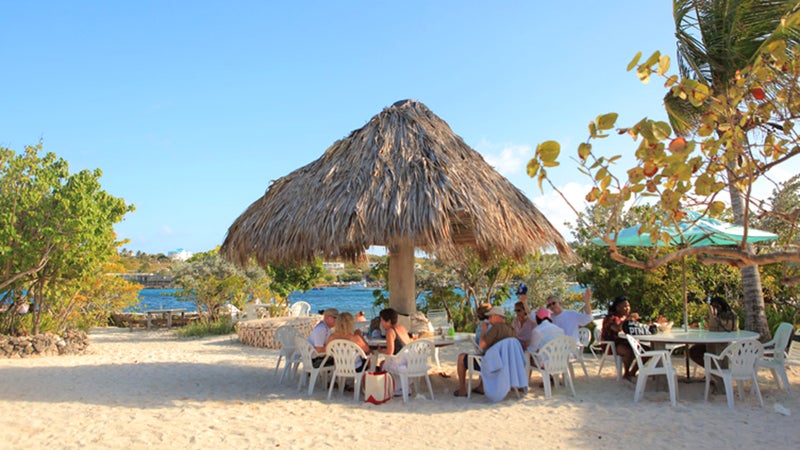 Eudoxie Wallace calls every woman who sets a foot in the sand of his private-island restaurant-bar "Gorgeous," and he somehow gets away with it. That's the first thing you need to know about this Anguilla institution, which Eudoxie and his wife, Sandra, have run for nearly three decades. It's become such an Anguillan institution that the Wallaces run boats from the mainland, for visitors to feast on decadent lunches of lobster, crayfish, and chicken. (Skip the chicken. The crustaceans are enormous and delicious).
---
Pelican Bar, Jamaica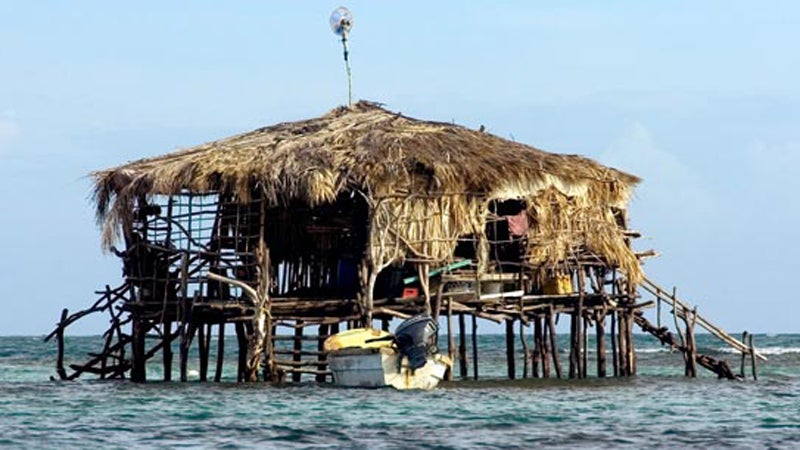 "Beach bar" is a bit of a misnomer for this watering hole. It's a quarter mile from the beach—well, from any landmass—and 20 minutes by boat from Jakes hotel on Treasure Beach. The proprietor is a local fisherman-turned-barman named Floyd, and it's hard to believe the charmingly dilapidated structure is still standing. Stay for a dinner of fried fresh fish—possibly a fish that you've caught yourself (bring gear) or by one of the fishermen who ferry guests out to the bar.
---
Sunshine's Bar and Grill, Nevis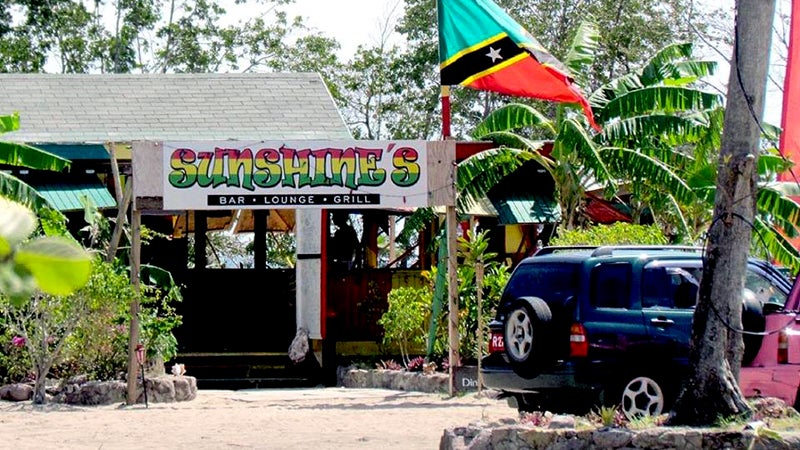 The owner—called Sunshine himself—won't tell you what's in his signature drink, the Killer Bee, beyond "some rum, some passion fruit juice, then some more rum," but you should take his word for it. There's a reason this bar has become a Caribbean standout in the 12 years its been around. Sunshine still serves his potent cocktails under a thatched-roof bar that's been through five hurricanes and two fires, and still fires up the same barbecue grills that got him started.
---
Bar do Ulysses, near Ubatuba, Brazil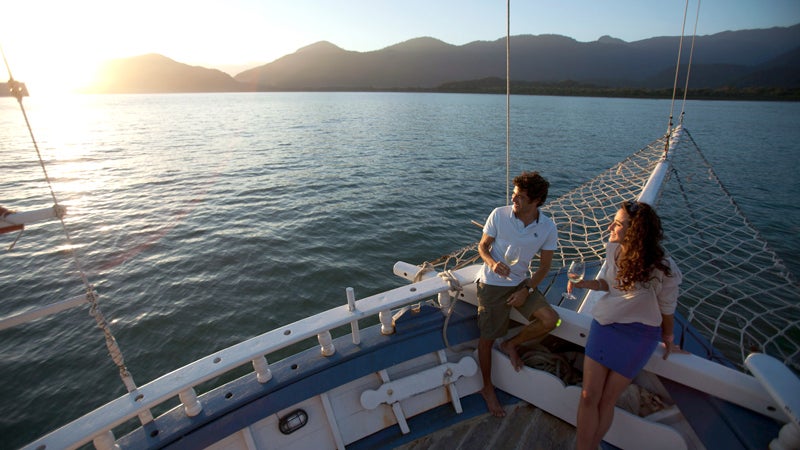 Close to the cool colonial town of Paraty and the surfer city of Ubatuba, this bar embodies the dream of barefoot Brazilian lifestyle. The best way to arrive is by boat from the nearby dreamy small hotel Pousada Picinguaba; the captain of the hotel's schooner will call ahead to arrange for fresh grilled squid and icy Brahma beers to be waiting. There are hammocks on the beach for post-prandial lounging, as well as an easy access point for stand-up paddling.
---
La Gloriette, St. Barth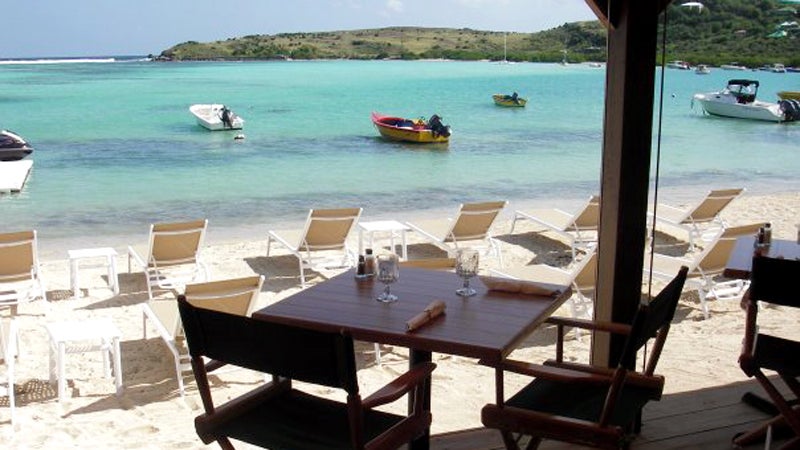 A welcome respite from all the dressed-up, champagne-spewing bars on St. Barth, La Gloriette is a classic feet-in-the-sand kind of establishment. The menu doesn't extend much further than pizza: the ambitions here are refreshingly in check.
---
John Moore Bar, Barbados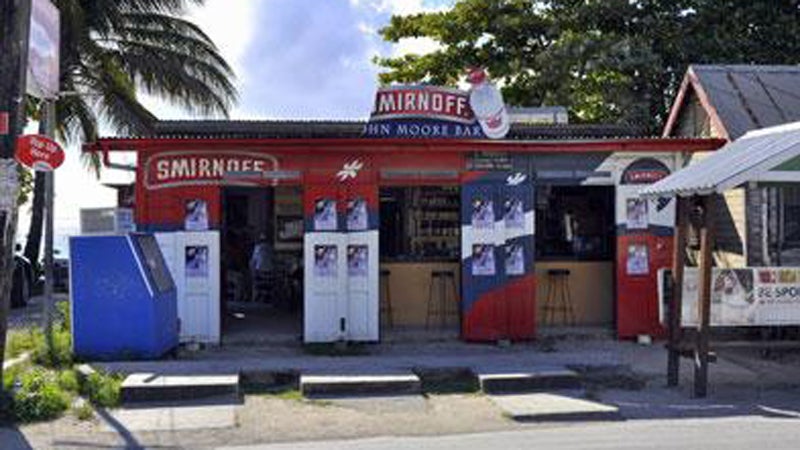 It looks more like a gas station, but John Moore is one of the favorite bars on the island. Brightly painted but simple, the longtime rum shop is now a social community for its regulars and tourists who come to sample the Caribbean's finest by the glass. There's fresh local fish to soak up the booze.
Lead Photo: anyaberkut/iStock