The Best Local Bike Shops Across America
Sure, you can get your bike tuned or buy a spare tube. But at these shops, you can also order an espresso or IPA and find your community.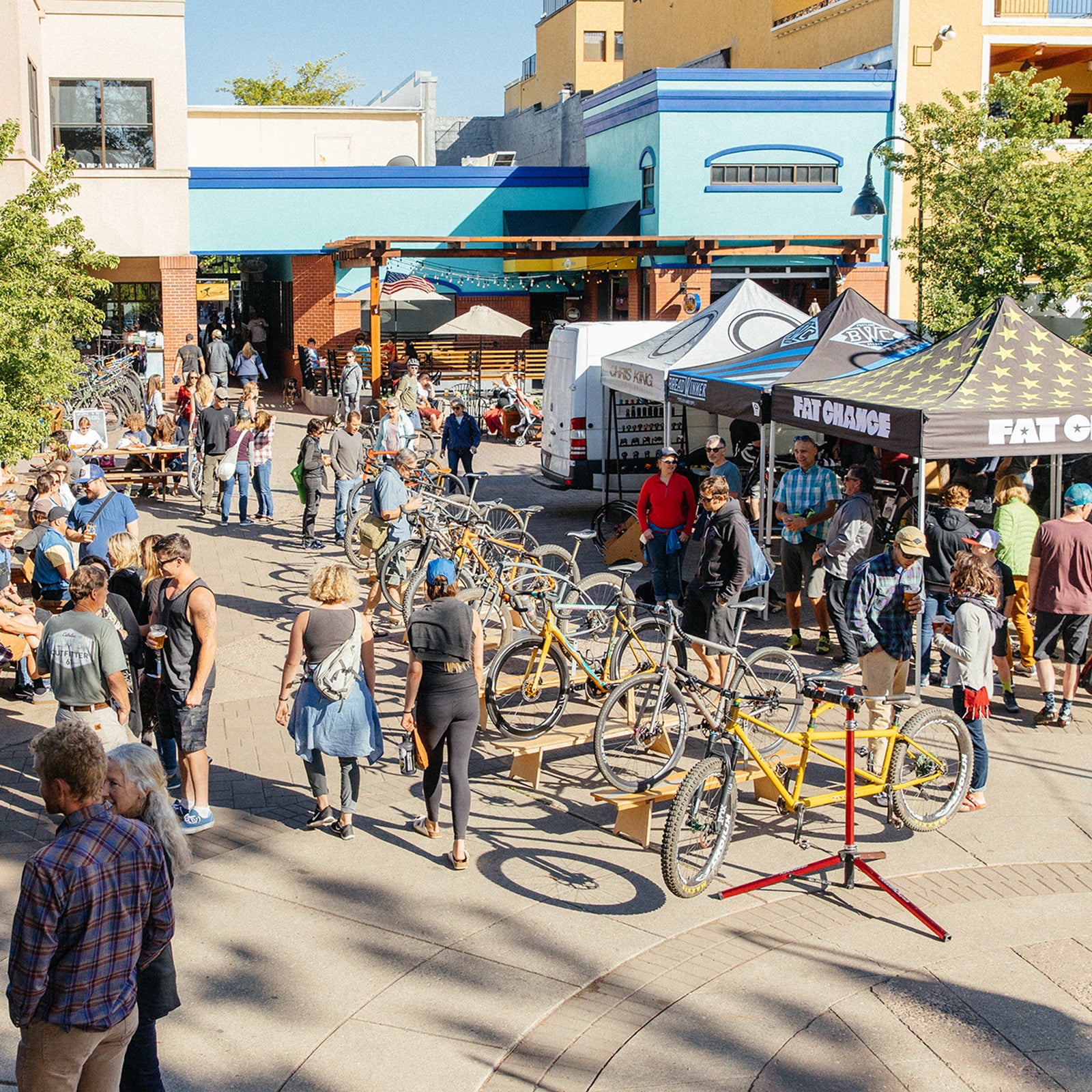 Heading out the door? Read this article on the new Outside+ app available now on iOS devices for members! Download the app.
In some towns, bike shops are just a place to get your bike serviced or pick up a bottle of chain lube. But the best bike shops are so much more. They're the place where cyclists of all kinds meet up before their ride, join groups for an all-day epic, or stop in afterward for a beer (and some humble bragging). It's that ability to bring people together that helps the shops on this list break away from the peloton.
Trail House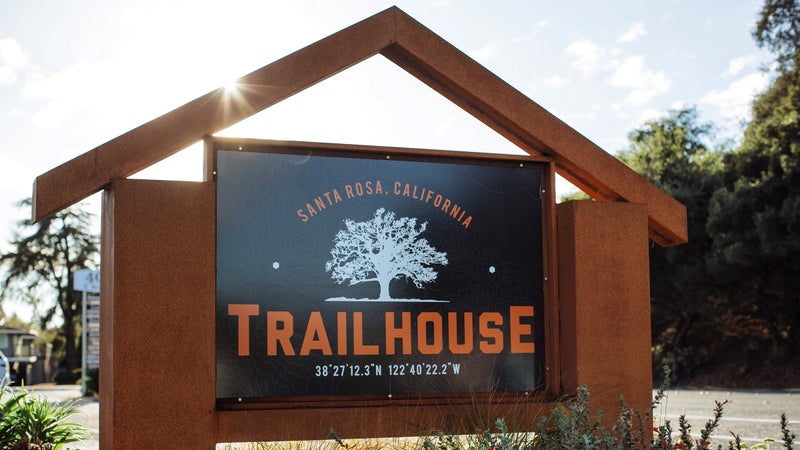 Santa Rosa, California
You don't have to be a mountain biker to enjoy this former gas station turned LBS, which opened in 2016 and is home to a tap house, café, and, yes, bike shop. But with the 5,550-acre Trione-Annadel State Park and its 40 miles of singletrack next door, it sure helps. You'll also appreciate Trail House's huge fleet of demo bikes, savvy mechanics, preride coffee, breakfast sandwiches, and postride beers. Plus the place hosts yoga classes, trivia nights, and waffle brunches.
Ride Studio Café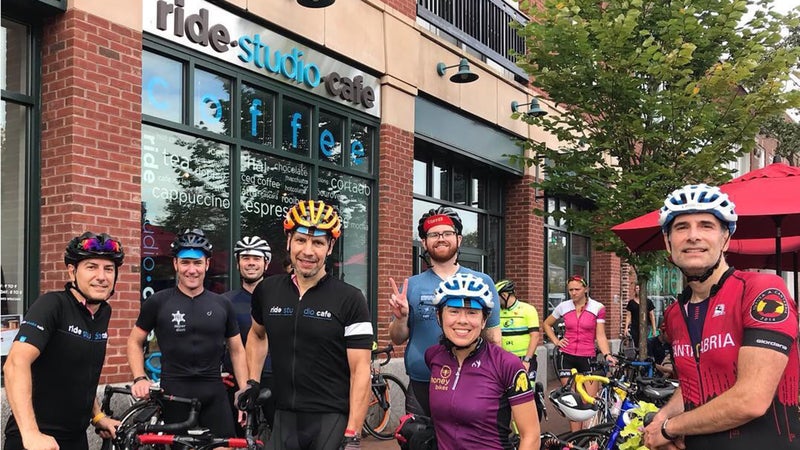 Lexington, Massachusetts
In addition to organizing regular group road rides and fix-your-bike clinics, Ride Studio Café is a hub for cyclists of all kinds, whether you're into single speeds, commuters, or gravel bikes. While the shop meets all your repair, accessory, and demo needs, the adjacent coffeehouse is what'll keep you coming back for espresso and biker-friendly food, like oatmeal, chili, and house-made energy bites to stuff in your jersey.
Golden Bike Shop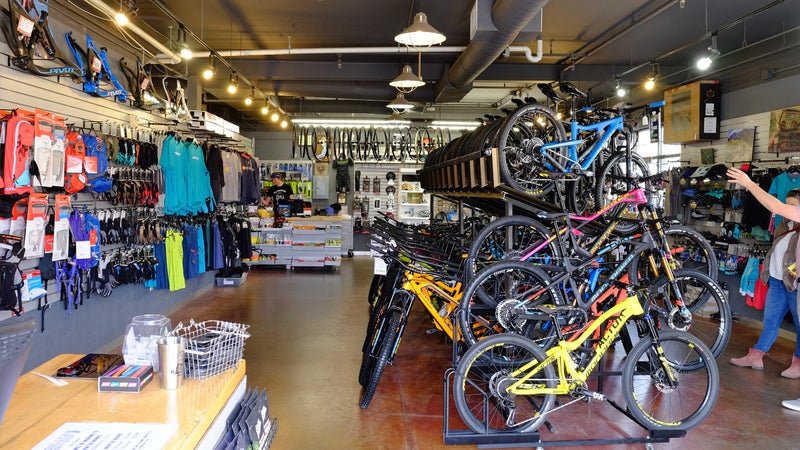 Golden, Colorado
If you're traveling to Colorado's Front Range and want to demo a top-shelf mountain bike, Golden Bike Shop is your spot. Its friendly, knowledgeable staff will point you toward nearby trails, like Lair o' the Bear, Chimney Gulch, or Apex. If you live in Denver or Golden and are in need of a tune-up, this locally owned fat-tire shop has an in-house, state-of-the-art lab that enables it to do nearly all suspension work on-site.
Point Area Bicycle Service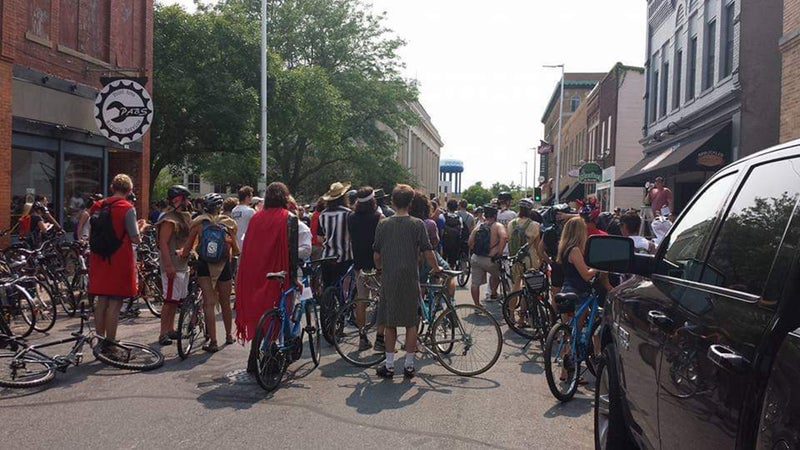 Stevens Point, Wisconsin
Not only does PABS sell road bikes, folding and touring bikes, fat bikes, city commuters, and more, it will build a custom rig to your specifications. It also has a music venue, bar, weekly group rides, and two-wheeled parties through the city's parks that bring in around 100 costumed cyclists each month. Additionally, each winter the shop hosts an indoor spin-racing series.
The Garage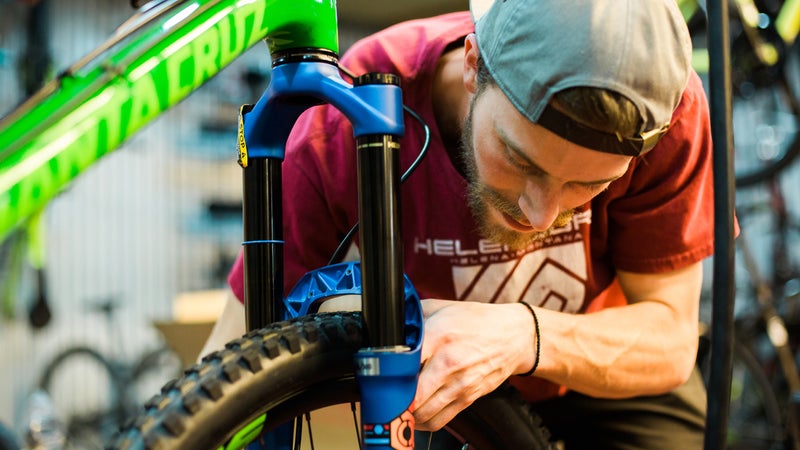 Helena, Montana
The Garage is known for building unique custom bicycles, working with local painters and graphic designers to put together your dream ride, be it a mountain bike or a vintage-style cruiser. This fix-it shop is located next door to the Great Divide Cyclery, a full-service bike shop under the same ownership. Both companies are big supporters of Helena's local art, music, and growing mountain-bike scenes and host events like art walks, shuttled rides, and pop-up parties.
Mello Velo Bicycles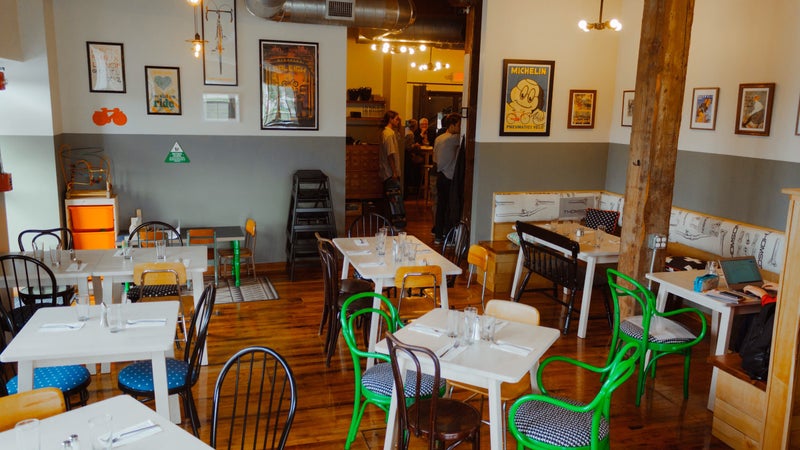 Syracuse, New York
This full-service bike shop sells new bikes, used bikes, and accessories. It also hosts twice-a-month, $10 classes on bike maintenance, and its Community Wrench Bench offers a spot for customers to work on their own bikes in a shared workshop that's stocked with tools and a pro mechanic close by to answer questions. Moreover, Mello Velo is a community gathering spot: join for a weekly group ride, take an indoor spin class, or simply meet up with friends at its on-site café for a beer and a burger.
The Hub
Pisgah Forest, North Carolina
The gateway to a stellar network of trails in Pisgah National Forest, the Hub is half bar and half bike and outdoor-gear shop. You can rent a mountain bike, get yours tuned up, then ride to the trails straight from the parking lot. The well-informed staff will hand you a map and suggest local routes. Return to Pisgah Tavern, inside the shop, for a pint of local craft beer. If for some reason you want to take a break from the saddle, its full-service outfitter can hook you up with the gear you need to explore the region by foot.
The Bicycle Peddler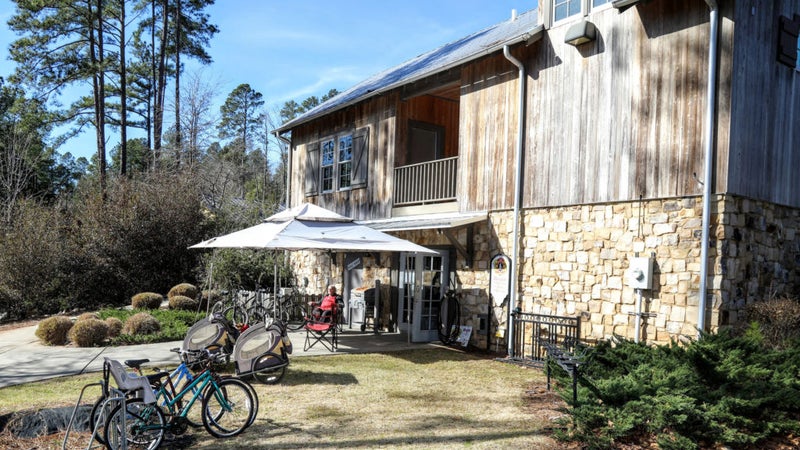 Augusta, Georgia
The Bicycle Peddler got its start in 2011 as a migrating tent along the Augusta Canal, a national heritage site that helped bring the industrial revolution to the South. Owner Gene Whitaker would put bikes onto a trailer and transport them to the waterfront to rent. He later found a permanent location inside Savannah Rapids Park, where he does repairs, sells new bikes, and rents loaners to those wanting to peddle the 7.5-mile Augusta Canal.
The Broken Spoke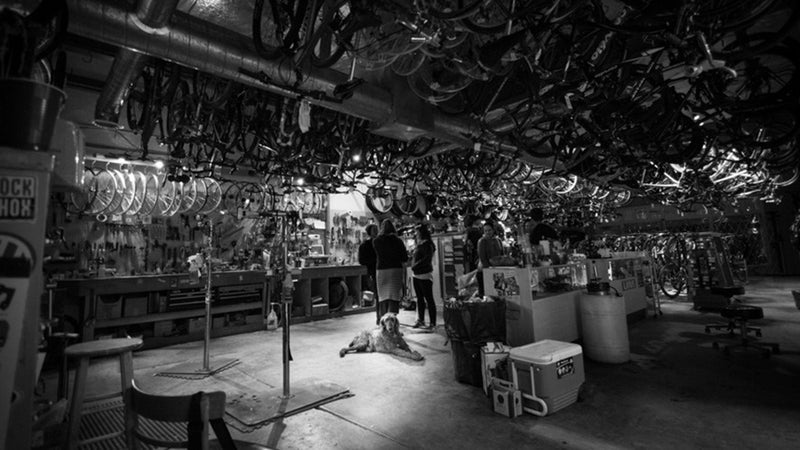 Santa Fe, New Mexico
Ask any cyclist in Santa Fe for their favorite bike shop and they'll likely send you to the Broken Spoke, a locally owned store that opened in 2008 and sells used and new bikes across nearly all disciplines, from road and mountain rigs to triathlon and town bikes. The staff will tune your ride, make you a free shot of espresso while you wait, and share current conditions and insider beta on nearby trails, some of which we thought worthy of including in our definitive roundup of the world's best rides. You can catch occasional group rides that leave from the shop, too.
Crow's Feet Commons
Bend, Oregon
Bend is full of avid cyclists, and Crow's Feet Commons is as much a well-stocked retail and repair shop as it is a general hangout space. Come for bike parts or repairs, and sip on coffee or a pint in the outdoor courtyard adjacent to the Deschutes River while you wait. It also hosts film screenings, bike races, and live music.