These 10 Places Have the Darkest Skies in the U.S. for Stargazing
If you're hoping to see thousands of stars, planets, star clusters, meteors, the Andromeda Galaxy, and the Milky Way, we've got you covered at these stunning spots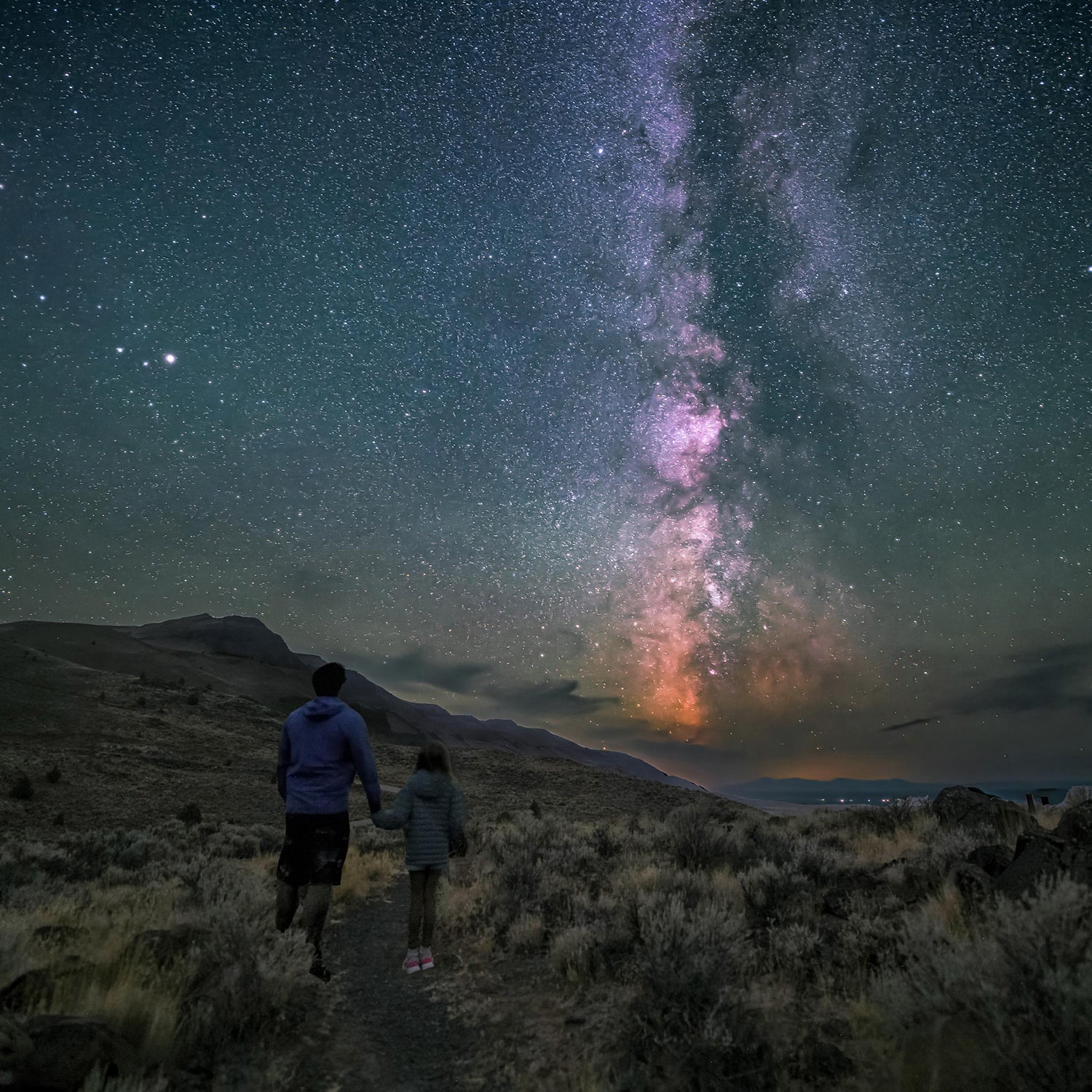 Joey Hamilton/Travel Oregon
Heading out the door? Read this article on the new Outside+ app available now on iOS devices for members! Download the app.
First it was the moon, then it was cloudy, then it rained. I'd been waiting five days for the Oregon skies to light up. Then around 10:30 on a cold April night, the clouds lifted, and the constellations swung into view. Auriga was already rising in the west, with its brightest star, Capella, gleaming against the black. Leo was directly above me in one direction, the Big Dipper in the other. To the east hung the bright orange star Arcturus.
My daughter and I were in Lake County, Oregon, a region that is savage but lovely, with sagebrush, juniper, and bunch grasses, and several fish and wildlife areas. There are hot springs, 300 species of birds—and world-class dark skies.
Lake County is the westernmost of Oregon's three southeastern counties. The entire parcel of real estate is called the Oregon Outback, or its "empty quarter" because of the sparse population, vast ranges, and high deserts. When we arrived in the area for several days last month, snow still covered the ground down to about 3,000 feet, so high-altitude hiking was out. Instead, we settled for a scramble in an up-to 70-foot-deep ravine aptly named Crack in the Ground near Christmas Valley, in the northern part of the county. Nighttimes we looked at the skies—or tried to.
If a group of avid astronomers have their way, the combined 11.4 million acres (17,187 square miles) in these counties will become a Dark Skies Sanctuary, a designation for visual quality and remoteness. Pending approval by the Tucson-based nonprofit International Dark Sky Association (IDSA), the area would become the largest officially recognized stargazing sanctuary in the world.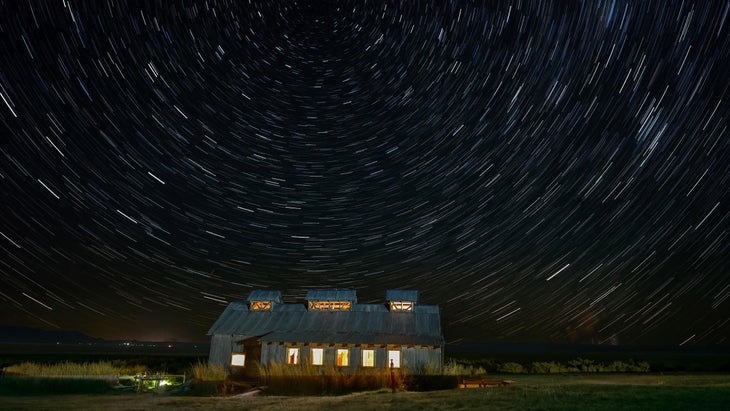 "What we are doing is preserving the best [dark skies] left in the lower 48," said Bob Hackett, executive director of Travel Southern Oregon. The group has submitted a 160-page application to the IDSA for this tract in Oregon to join 17 other locations around the world as official sanctuaries, but many local, state, and federal agencies must sign on first.
Thanks to the social distancing of recent years, stargazing has exploded in popularity even though as much as 80 percent of all Americans have never seen a star-filled sky, according to astronomy.com.
"We are passionate about this," said Bill Kowalik, a retired geologist who chairs the IDSA's Oregon chapter. "The first time you see the Milky Way, you don't forget it."
Stargazing is best when there's a new moon or during meteor showers, such as the Perseids, a prolific annual display associated with the comet Swift–Tuttle, which appears to originate from the constellation Perseus. This year the Perseids should be best seen from July 17 to August 24, peaking around August 13. Another prominent shower, the Delta Aquarids, whose point of origin or radiant is the constellation Aquarius, will peak around July 29 to 30. Together, the two displays should be a good show.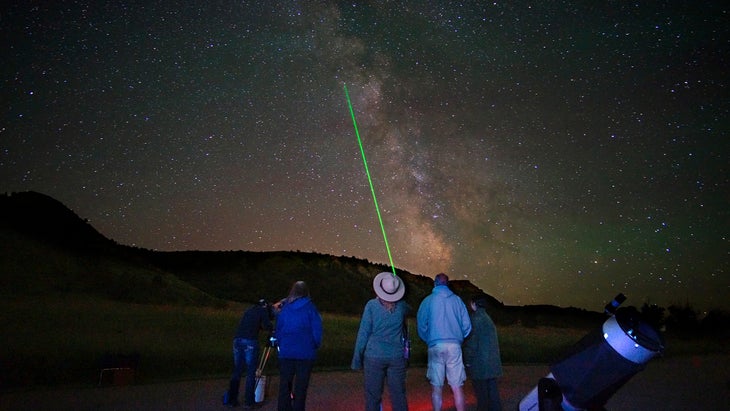 The state's darkest-sky site, Kowalik said, is in the Hart Mountain National Antelope Refuge just outside of Lakeview, a town near the California state line. Southern Oregon is smack in the middle of the upcoming annular solar eclipse on October 14. Be aware: savvy travelers are already snapping up lodgings from Crater Lake National Park to the town of Burns, in the Oregon Outback.
Here are nine other great places to see thousands of stars, planets, star clusters, meteors, man-made satellites, the Andromeda Galaxy, and the Milky Way.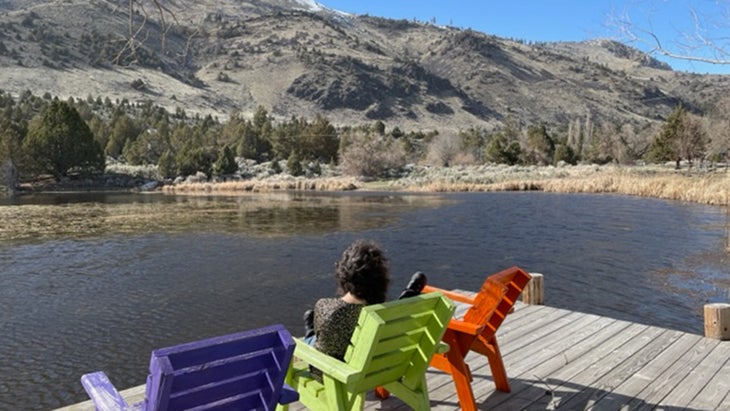 1. Dark Sky Reserve, Central Idaho
Idaho's Dark Sky Reserve lies north of the Sun Valley Resort in Ketchum, in the south-central part of the state, a region where you can also hike, fish, go kayaking and paddleboarding, and view waterfalls. From Ketchum, drive up Idaho state Route 75 through the Wood River Valley. (Fees at the multiple campgrounds in the area range from $18-$24 per night; look here for a list). A few miles up the road is the Sawtooth National Recreation Area visitor center, which has bathrooms open 24 hours to accommodate stargazers. About 23 miles further is Galena Lodge, with a hippie vibe and a restaurant with backcountry yurts ($125-$165). Just after that you'll find the Bethine and Frank Church Lookout at 8,700 feet, the most accessible viewing platform in the Reserve.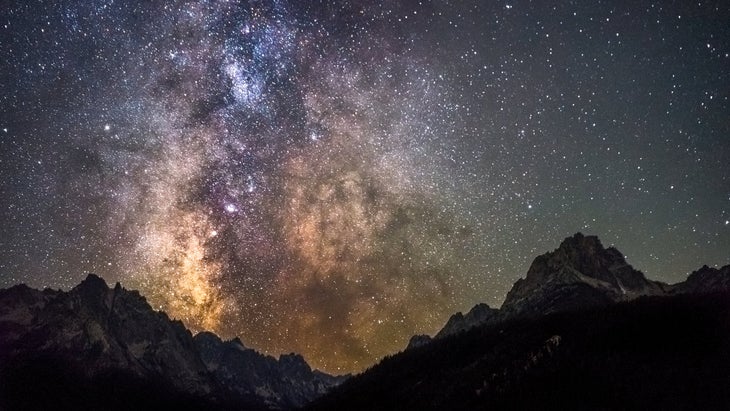 Stargazing has gotten so popular in those parts that Boise State University, with the help of a $1 million grant from NASA, has an astronomer-in-residence program. This summer, two astronomers will do lectures and stage star parties and meteor-watching gigs in Ketchum and Stanley, a small town 30 miles to the north of the overlook. Redfish Lake Lodge, a rustic hotel near Stanley with stellar sky views, will host several activities.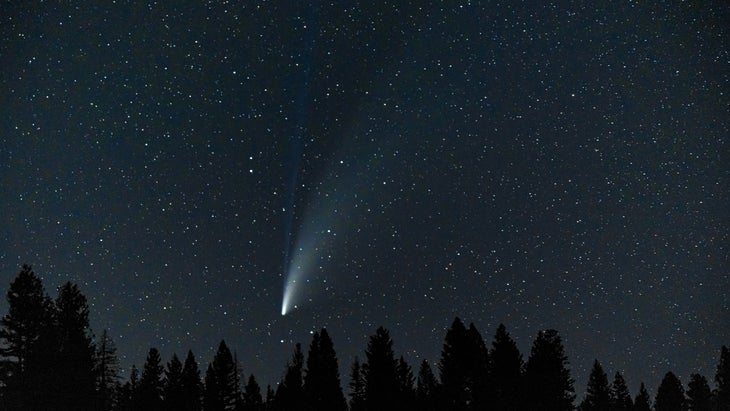 2. Great Basin National Park, East-Central Nevada
One of the most remote national parks, this one offers hiking and backpacking trails, caves and wildlife viewing, and a whole lot of stars to see. High elevation, low humidity, and a desert climate that fosters clear skies all contribute to a marvelous show. Designated an International Dark Sky Park in 2016, it hosts an astronomy program Wednesday, Thursday, and Saturday nights from Memorial Day to Labor Day and an annual astronomy festival (September 14 to 16 this year). There's even a "star train," run by the Nevada Northern Railway from Ely, 60 miles to the west, to take city dwellers out into the high steppe to look at stars under the guidance of national park rangers.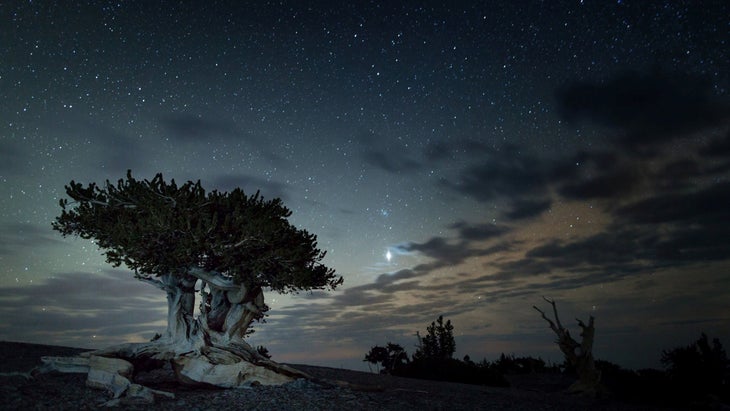 Campsites are scattered about the national park; my favorite was at Upper Lehman Campground, 7,500 feet elevation, with a nearby creek and tons of aspens. Four other campgrounds nearby cost $20 per night. Restaurant and lodging options are scarce in the nearby hamlet of Baker; to go the motel route, reserve space at the tiny Stargazer Inn months in advance. Rooms there average $97 a night; RV spaces are $35.
3. Cape Lookout National Seashore, Eastern North Carolina
This seashore has three barrier islands—North Core Banks, South Core Banks, and Shackleford Banks—with minimal light pollution. Access is by ferry. There are wild horses to see, birding, a lighthouse to ascend (207 steps), swimming (but no lifeguards) and fishing, and a visitor center on Harker's Island, where the Crystal Coast Stargazers Astronomy Club has public events. This is the only IDSA-certified site on the Eastern seaboard. Primitive beach camping is allowed on all three of the islands from March-November, but a $50 beach driving permit is required if you wish to park nearby. The Great Island beach cabins on South Core Banks rent for $100-$150/night. Think very rustic; and also that what you take in, you must take out, as there's no trash pick-up there.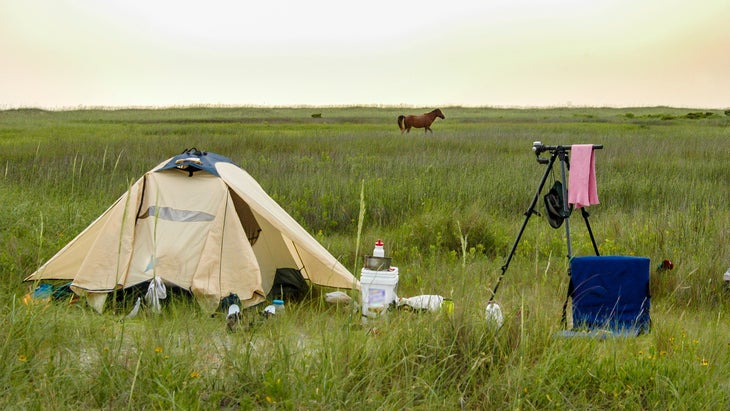 4. Greater Big Bend International Dark Sky Reserve, Southwestern Texas
This massive piece of real estate encompasses 15,000 square miles of wilderness, a haven for hiking and backpacking, in western Texas and northern Mexico. Within the Reserve are several locations that offer telescopes and guided stargazing programs. The University of Texas McDonald Observatory, which is 190 miles east of El Paso in Fort Davis, has star parties Tuesday, Thursday, and Friday nights, and special viewing nights.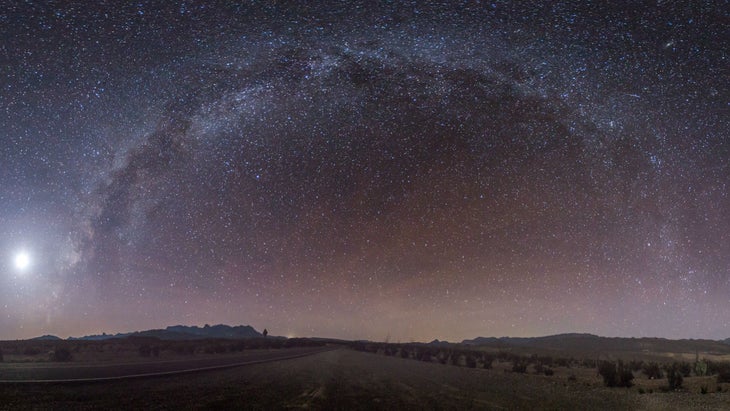 In the tiny town of Marathon in south Texas are two observatory-grade reflector telescopes in an observatory 150 feet behind the Marathon Motel and Sky Park (room rates range from $100-$150). Weather permitting, there are star parties nightly. This middle-of-nowhere motel has become a big draw for astrophotographers. Closer to the Texas side of the Reserve are four campgrounds, at $14/night, and the Chisos Mountain Lodge ($170-$210/night) plus an RV park at $42/night.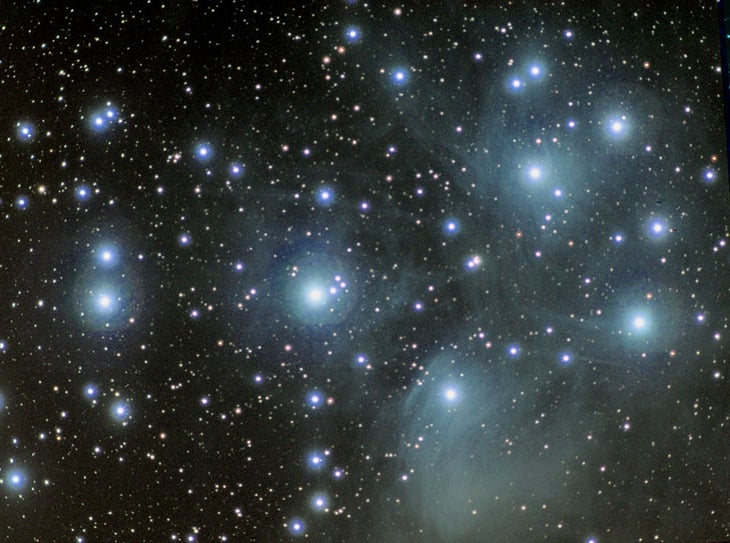 5. Boundary Waters Canoe Area Wilderness, Northeastern Minnesota
This million-acre wilderness west of Duluth was designated a Dark Sky Sanctuary in 2020. The spot is known for canoe trips, often lasting several days, in the Superior National Forest for families and specialty groups, and for great hiking, trail running, and fishing. For stargazing, winter is actually a good time to visit, as there are more hours of darkness, fewer bugs, and the opportunity to dogsled. In warmer months, try the Baker Lake Rustic Campground, which is free. Fall Lake Campground, at the entry point for the wilderness, costs $20-$24.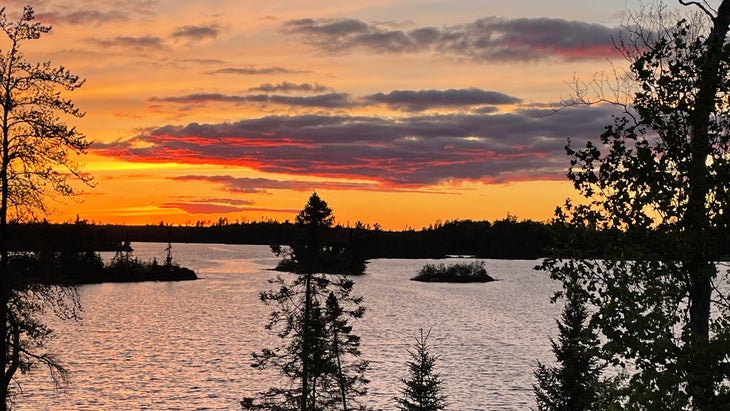 6. Katahdin Woods and Waters National Monument, North-Central Maine
Located in north-central Maine, the 87,564-acre Katahdin Woods and Waters National Monument has some of the darkest skies east of the Mississippi. Biking, hiking, climbing, canoeing, kayaking, and fishing as well as stargazing take place here under the watchful eye of Mount Katahdin, at 5,262 feet the highest peak in the state.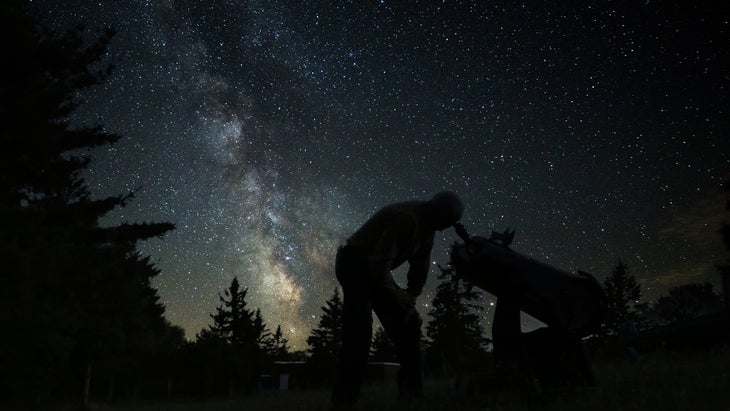 As one of the newer national monuments, this one is sparse in amenities and has little signage. There is an annual "Stars Over Katahdin" night every September. Fees are $8/night at the Sandbrook Stream campsite near Stacyville, Maine.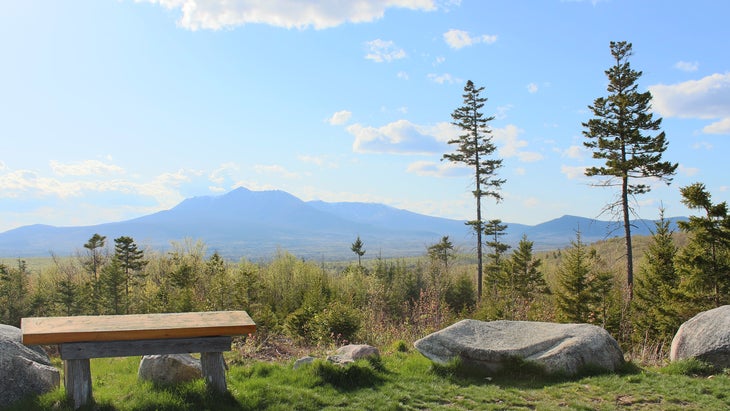 7. Lost Trail National Wildlife Refuge, Northwest Montana
One of the newest Dark Sky Sanctuaries (named last October) is this refuge with 9,225 acres, known for wildlife viewing and as a foraging and nesting habitat for migratory birds as well as its hiking trails. The sparsely populated state has a number of amateur astronomer groups and a second Dark Sky Sanctuary at Medicine Rocks State Park, in Ekalaka, eastern Montana. The refuge offers camping within its boundaries. Try the Little Bitterroot Lake Campground nearby at $20/night. Campsites at the second sanctuary range from $4-$34.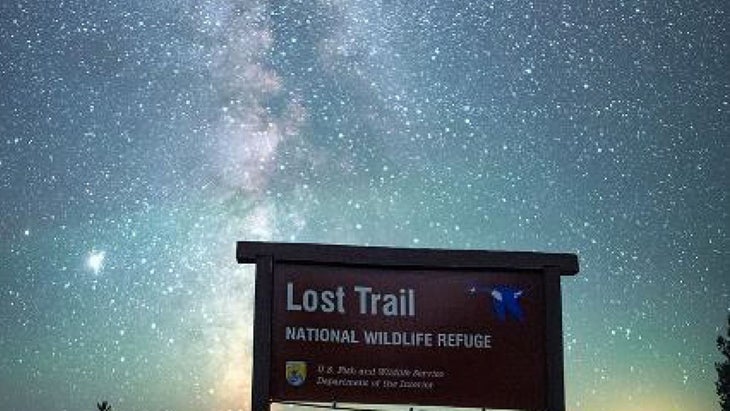 8. Black Canyon of the Gunnison National Park, Western Colorado
This striking 2,000-foot gorge near the town of Montrose, parts of which only receive 33 minutes of sun each day, has excellent star viewing. The main activity is trout fishing and hiking the gorge, although the routes are strenuous to the point where a permit is needed to hike the primitive trails and scrambles. Above the floor are multipitch technical rock climbs requiring extensive experience to negotiate. Visitors peering down from the rims can also see the gorge's steep spires, hence its nickname as a "vertical wilderness." There is camping near both rims at $16/night, and a local group of astronomers stages an annual Astro Fest at the park each September.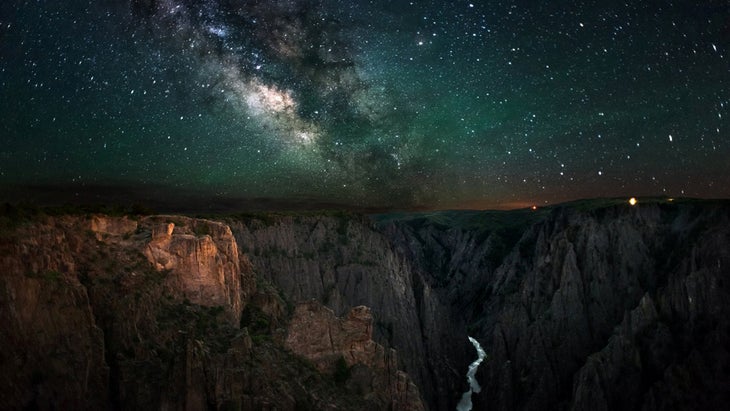 9. Watoga State Park, Calvin Price State Forest, and Droop Mountain Battlefield State Park, Eastern West Virginia
This patch of real estate in east-central West Virginia forms a combined 19,859 acres. Although barely a five-hour drive from the Washington D.C. suburbs, the area is enveloped in enough national forest land to allow extra-clear skies, along with lots of hiking and mountain biking trails, swimming and fishing. Lodging options include Watoga State Park in Marlinton, where cabins start at $127/night, and two campgrounds: Beaver Creek and Riverside, starting at $50/night.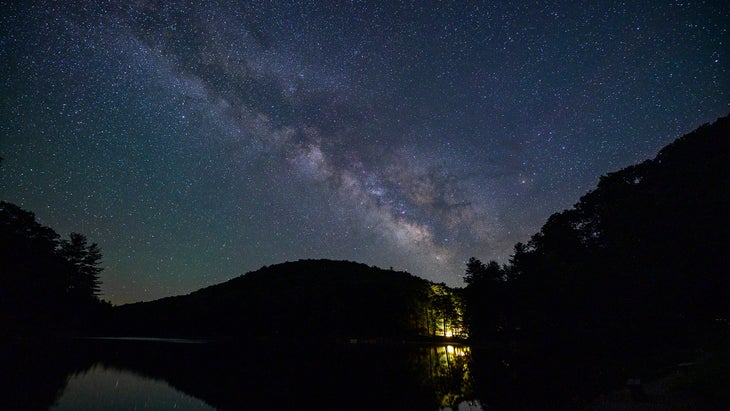 Plus: Where to Stay in the Oregon Outback
Places include: Crane Hot Springs, a lovely spot 25 miles southeast of Burns with RV spaces ($40), tent sites ($35), teepees ($145), rooms and cabins ($99-$185), and the Bullgate campground ($10) in the Summer Lake Wildlife Area in Summer Lake, a tiny community at 4,150 feet elevation, encircled by the 3,000-foot escarpment of Winter Ridge. About 20 miles down the road, Summer Lake Hot Springs has RV sites ($25/night), cabins ($130-$230), and a five-acre dry camping field ($25/night). If you ascend further to the antelope refuge at 6,188 feet, try the free Hart Mountain Hot Springs campground in Plush. We stayed at the Lodge at Summer Lake ($75-$165), overlooking our own private pond, and watched the skies with our eyes only, no telescope.
Tips on Smart Stargazing
It's easy to get turned around in the dark. (In March a woman in Death Valley National Park spent the night outside and was found by rangers at daybreak after she left her group to fetch something from the parking lot.) Be careful out there.
-Stay with your group.
-Bring a flashlight or headlamp with red light and extra batteries. Red light helps you navigate while preserving your night vision.
-Bring warm clothes.
-A mapping app like Gaia will trace your route out to a viewpoint so you can return the same way and not worry about losing the trail or overshooting your vehicle.
-Trekking poles are a great idea for stability when hiking in the dark.
-Let someone know where you are going and an estimated return time.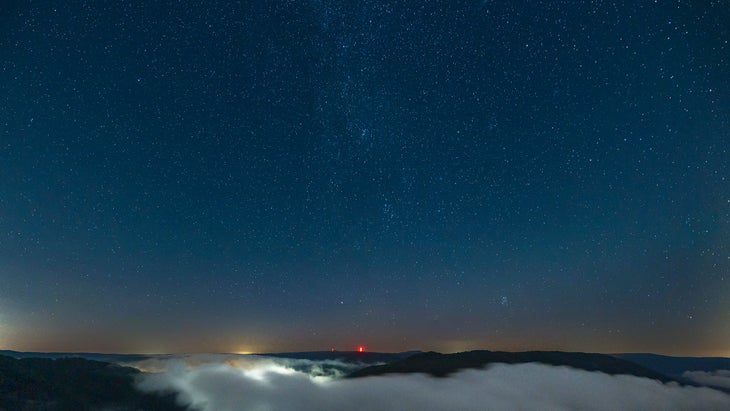 See also our list of top stargazing apps here.
Note that you can apply a red-light filter to your smartphone, using the settings in your iPhone or, for Androids, via the Twilight app.
Julia Duin lives in the Seattle area, and thinks her state of Washington has some of the best wilderness areas in the lower 48. She only began serious hiking in her 40s, when she took a job in Washington, D.C, and discovered the amazing trails along the Blue Ridge Parkway. She has skied since she was a teenager, and her proudest outdoor accomplishment is an 800-mile bike ride from the D.C. area to Lexington, Kentucky.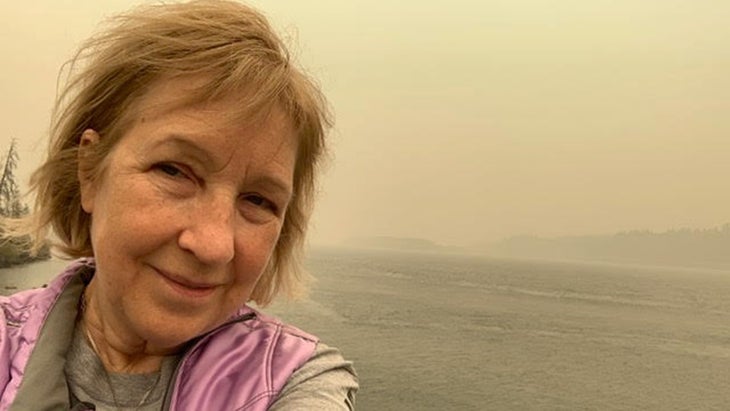 Lead Photo: Joey Hamilton/Travel Oregon