The Best Fishing and Hunting Lodges
Unlike the size of the fish you reel in, there's no need to exaggerate how nice these hotels are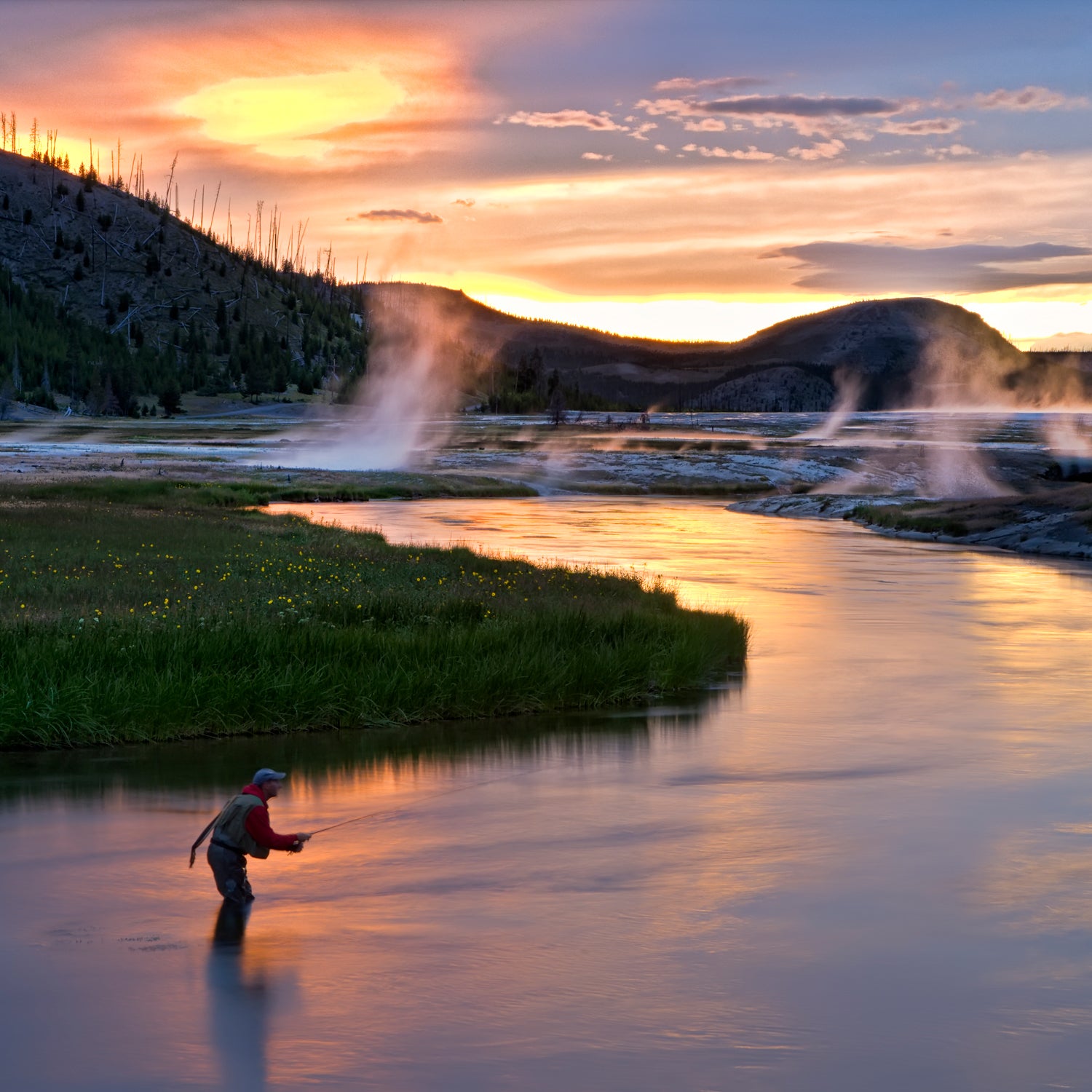 Heading out the door? Read this article on the new Outside+ app available now on iOS devices for members! Download the app.
Just because you're hunting and fishing doesn't mean you have to be sleeping on the ground and eating your meals by a campfire. Increasingly, luxury lodges are catering to hook and bullet clientele, providing guides, gear, and even gourmet meals for any backcountry adventure. And after you spend your days covered in blood or knee-deep in a river, come home to five-star accommodations that leave you rested and ready for another day in the field.
Scarp Ridge Lodge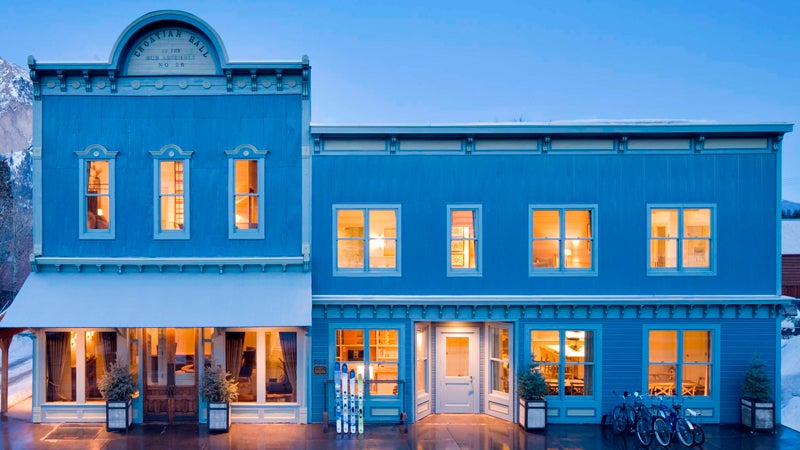 Crested Butte, Colorado
More than a luxury hotel, this seven-bedroom lodge matches guests with private chefs, guides, transportation, gear—anything and everything you might need to design your dream experience. Since the lodge is just 45 minutes from the famed Taylor River, trout fishing is one of its specialties.
Guides equip guests with Scott fly rods and drive them to the Taylor, a Gold Medal tailwater that produces Colorado's biggest rainbow trout. The latest record-setter measured a whopping 40.25 inches, and 10-pound fatties are commonly caught. A steady diet of mysis shrimp acts like steroids for these fish.
Catching them is notoriously tricky. If your goal is to reel in lots of fish, you might be happier fishing the nearby Gunnison River, which is also a fine fishery. But Scarp Ridge guides are patient and savvy, and the lodge's stretch of private water, located a few miles downriver from the dam, lets anglers cast for "smaller" 18-inch rainbows that are slightly less picky than the hogs upstream.
This is also the site of the Taylor River Lodge, an eight-cabin outpost scheduled to open in summer 2015. Along with a sprawling main lodge and media room, the property will include an outdoor dining area, custom-built tree house, and a stone bathhouse with a steam room, sauna, hot tub, and indoor saltwater pool overlooking the river.
In the meantime, Scarp Ridge Lodge will remain the headquarters for daily fishing excursions and several weeklong fishing "experiences" (from $2,500 per person). This year, from June 25 through 29, anglers will go float fishing with expert caster and photographer Brian O'Keefe; September 10 through 15, guests will pursue area salmon. From $1,500 per person.
Firehole Ranch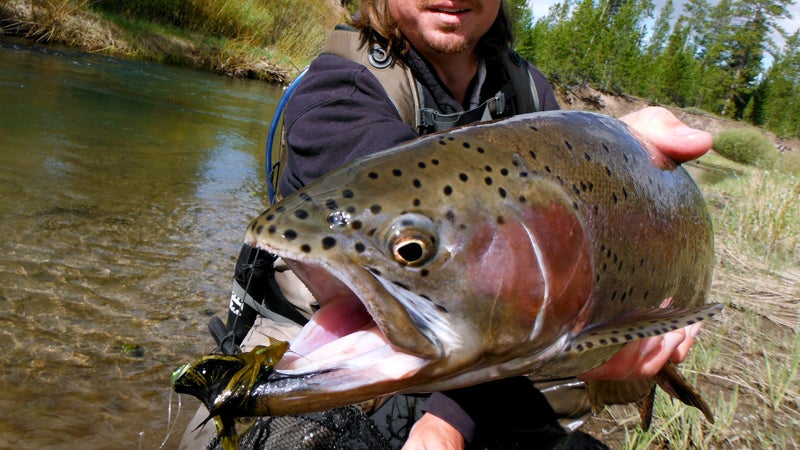 West Yellowstone, Montana
The Henry's Fork of the Snake, the Firehole, the Madison, the Gallatin—mention any of these rivers to a trout addict and they'll practically hyperventilate. Most lodges in this superbly fishy intersection of Wyoming, Idaho, and Montana generally concentrate on just one of these legendary waterways, but Firehole Ranch offers access to all of them and more: the Lamar and Yellowstone Rivers are also within reach of this Orvis-endorsed property.
The Lamar River requires the longest commute—an hour and 45 minutes—but you'll see more than just trout. This fishery winds through an especially wildlife-rich corner of Yellowstone National Park, where elk and buffalo graze. Then there's the Madison, located just 10 minutes from the lodge. The 640-acre ranch occupies the southern shore of Hebgen Lake, created by a Madison River dam. Firehole Ranch facilitates both float and wade fishing, and given the spectrum of destinations, you're virtually guaranteed to encounter hot and heavy action on at least one of them.
Built in 1947 using local pine logs, the lodge and 10 cabins exhibit a patina that new construction can't imitate. Native American rugs and stone fireplaces lend warmth to the accommodations, which overlook the mountain-ringed lake, and hammocks strung between the trees inspire midday napping.
At dinner, French-born chef Bruno Georgeton refuels anglers with stuffed quail in a Dijon-rosemary sauce, pan-seared halibut with golden lentils and baby beets, and, of course, French-style desserts such as profiteroles and pots de creme. You'll want to move in for good—but Firehole Ranch is open for just 15 weeks a year, from early June through mid-September. From $600 per person (fishing packages from $2,300 for three days).
Libby Camps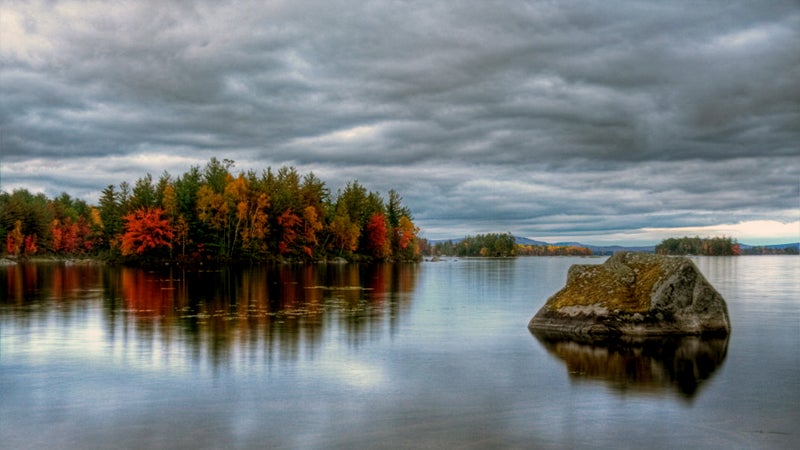 Millinocket Lake, Maine
Maine's vast northern expanse feels more like the Wild West than civilized New England, and Libby Camps lets hunters and anglers access those unpeopled wilds with its two seaplanes and a fleet of canoes.
From Libby's central lodge at the headwaters of the Allagash, Aroostook, and Penobscot—Maine's three finest fly-fishing rivers—you can explore a 20-mile radius that includes small rivers and ponds visited only by moose. May and June feature dry-fly fishing for brook trout; by September, anglers use streamers to catch landlocked salmon.
The only lodge in the East to have earned Orvis's endorsement for both fly-fishing and wing shooting, Libby leads bird hunters into the 3,500,000-acre North Maine Woods, home to one of the country's largest ruffed grouse populations. Big-game hunters can pursue black bear and moose; Libby clients have nabbed some of the largest trophies for both species.
Most of the log cabins are small—and fueled only by wood-burning stoves and gas lamps—so guests typically mingle with other groups in the 1968 lodge, where Mission-style chairs and sofas surround a tall stone fireplace. Fiddlehead salad leads off the wholesome, home-style dinners, and nights are quiet: The lodge's electricity cuts off at 9 p.m., leaving guests to read by lamplight or savor the northern latitudes' late-setting summer sun. From $210 per day.
Tikchik Narrows Lodge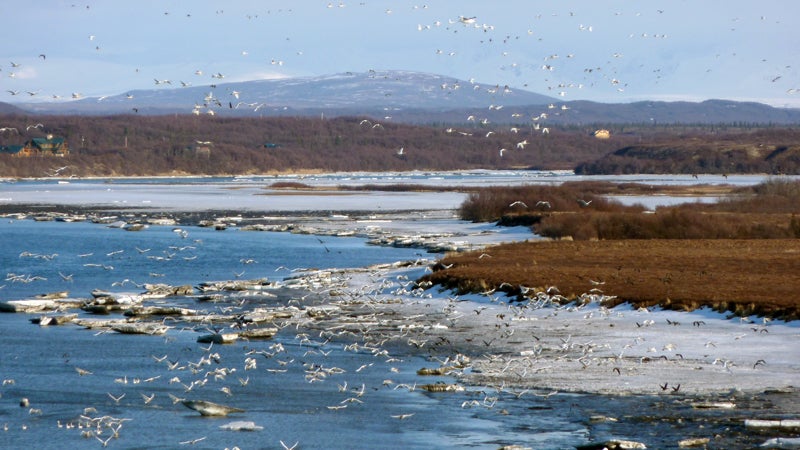 Bristol Bay, Alaska
Located in southwest Alaska's 1.5 million-acre Wood-Tikchik State Park (the largest in the United States), this fishing lodge feels remote, because it is. Everything must be flown in (and out, as there's no on-site garbage disposal), and planes deliver guests to fishing sites. The property's four float-equipped aircraft, three De Havilland Beavers and a Cessna 206, operate within a 100-mile radius of the lodge, delivering anglers to outcamps staffed by guides who greet guests with boats and tackle.
Seven duplex cabins are comfortable, not lavish. The views astound, with accommodations occupying a slender peninsula surrounded by broad waters and snow-speckled summits. Service is genteel: After each day of fishing, your pilot radios your cocktail order to the lodge so your drink is ready and waiting for you upon return.
You can fish right from the lodge, where you can cast into the narrows for rainbow and lake trout, Arctic char, Arctic grayling, and northern pike. But Bristol Bay is best known for its salmon. Five species are caught here, including king salmon, and the lodge will fillet, vacuum pack, and freeze your catch so you can take it home.
Tikchik Narrows caters to spin and bait fishermen as well as fly casters, and dedicated weeks encourage parents to bring their kids and mix up the fishing schedule with kayaking, wildlife watching, and flight-seeing. Bird hunters should book during the "All-Rounder" week, which combines fishing for rainbow trout and silver salmon with waterfowl hunting on coastal ponds. From $7,900 per person per week.
Nimmo Bay Wilderness Resort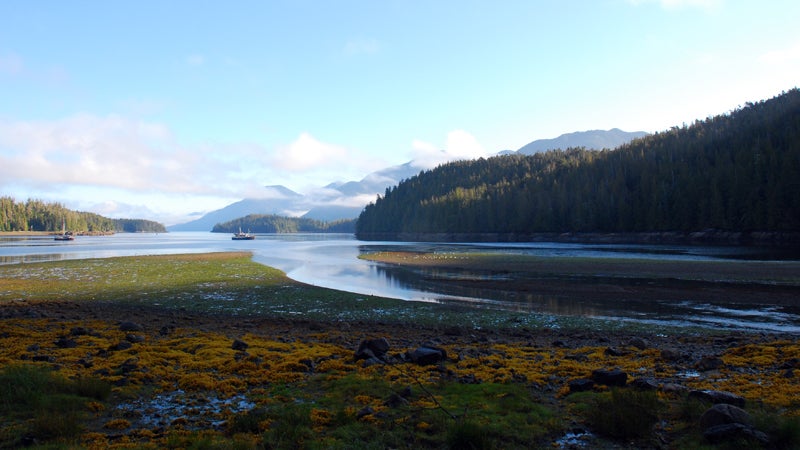 Great Bear Rainforest, British Columbia
This eco-resort is remote, and a fleet of helicopters extends your reach to even less-trafficked corners of the West Coast. With a range encompassing 50,000 square miles, flights take guests to isolated streams choked with wild Pacific salmon, steelhead, Dolly Varden, and rainbow trout. The chopper stays with you all day so you can bounce between locations to find the hottest action at any particular time.
Most lodges that specialize in life-list angling offer little for nonfishing family members, but Nimmo Bay caters to various interests with yoga classes, spa treatments, heli-assisted hiking, rock climbing, stand-up paddleboarding, snorkeling, and coastal kayaking. Cocooning is pretty fun, too: Cedar hot tubs sit next to a cascading waterfall, evening cocktails are served on a floating dock fitted with a fire pit, and the nine cabins overlook either the bay or the stream.
British Columbia wines accompany the likes of seared tuna and organic veggies, but the resort's skill at incorporating the surrounding ambiance makes meals truly exquisite. Lunch might be parked on top of a glacier, where you sit down to a cloth-covered table and a spread of oysters and hot soups.
You can leave your camera behind: The resort's professional photographers capture your special moments and send you home with a disc of images—no selfie posing required. From $1,895 CAD per person per day.
Three Forks Ranch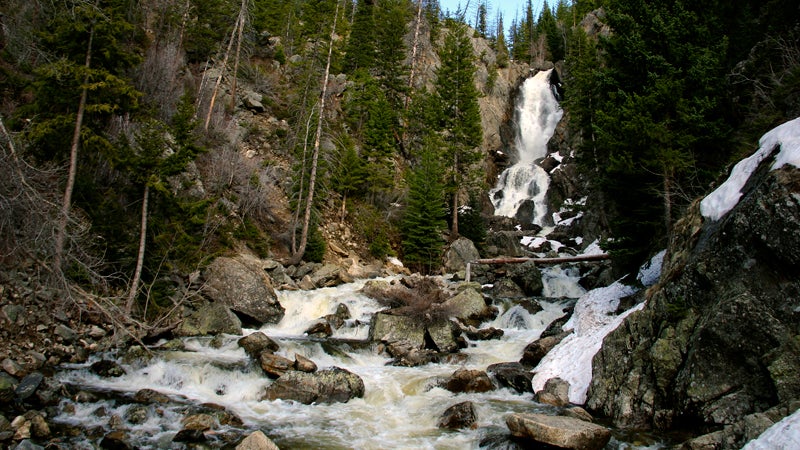 Steamboat Springs, Colorado 
Fifty thousand private acres surrounded by national forest on three sides make this one of the most wildlife-dense getaways in the West. Located on the Wyoming/Colorado border amid throngs of elk (some 6,000 head by fall), Three Forks allows rifle hunting for bull elk as early as September 1, when many regions allow only archery. Mule deer and pronghorn, which challenge hunters' long-range accuracy, round out the quarry.
Fly-fishing is also superb, thanks to a $3.5 million restoration that reduced erosion and created trout habitat along 16 miles of the Little Snake River, which teems with Colorado cutthroat and tiger trout as well as brown and rainbow.
Intended to be the "Ritz-Carlton of the backcountry," the sprawling lodge includes a 6,000-foot spa, an indoor/outdoor infinity pool overlooking aspen-covered hills, and a variety of guest rooms and suites. Original artwork from Charlie Russell, Wayne Cooper, and Frederic Remington embellish the bar and lounges. 
Some meals are served indoors amid dark wood paneling and white linens. Others take place outdoors on the flagstone terrace or beneath the chalky bluffs lining the Little Snake. Whatever the setting, count on splendid spreads of osso buco, lobster pasta, and mint-crusted lamb chops. From $695 per person per night. 
Bahia Honda Sporting Club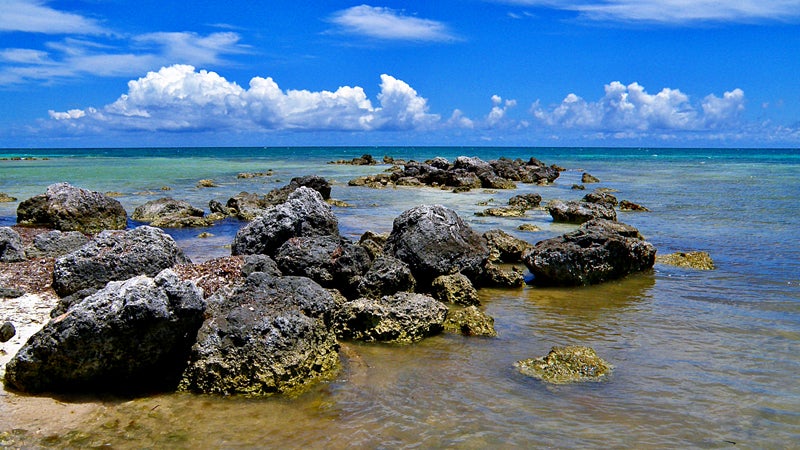 Cudjoe Key, Florida 
Bahia Honda owner and host Gordon Baggett talks with a cowboy's swagger: The former rodeo bull rider spent years on the pro circuit before becoming a tarpon guide in the Bahamas. After discovering that he could sight 2,000 tarpon in a day in the lower Keys (compared to 15 in the Bahamas), he built this all-inclusive lodge 20 miles from Key West.
The only package deal in the Keys, where anglers have traditionally hired independent guides and booked services piecemeal, Orvis-endorsed Bahia Honda lodges feature Italian marble floors, vaulted ceilings, and an open bar. "I didn't like how lodges in the Bahamas nickel-and-dimed guests for every little thing, so here you're presented with no bill at checkout," says Baggett. That includes booze, tackle, transportation, top-shelf rods and reels, and guides, who live on the property so that fishing can dictate the daily schedule. You want to cast till sunset and land some silver against a tangerine horizon? No problem. The chef will keep your dinner hot.
Guests sometimes fish for bonefish and permit, but tarpon is the lodge specialty, thanks to the "stiff worm" pattern Baggett pioneered some years ago. Imitating the pololo worms tarpon feed on, it has become a go-to fly not just at Bahia Honda, but throughout the Keys. The lodge hosts anglers only in May and June; August through October, Baggett switches to alligator hunting in the marshes of central Florida. From $1,000 per person per night.
Honey Brake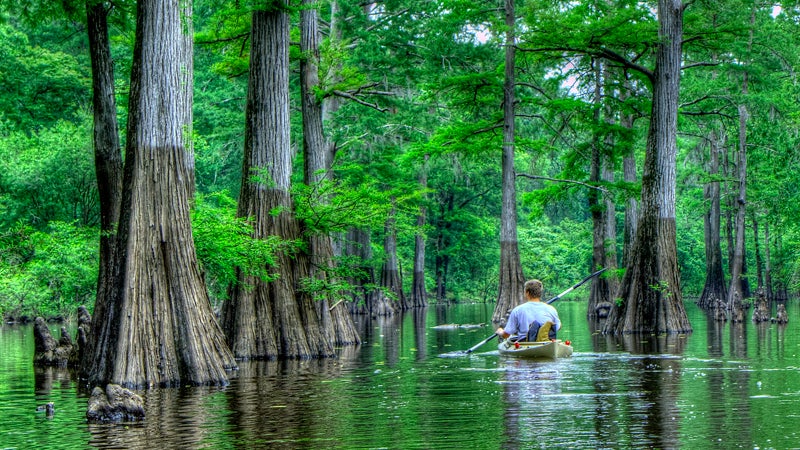 Larto Lake, Louisiana 
"In a league of its own" is how sportsmen describe this gunning and fishing lodge. Anglers can plunder Larto Lake—one of Louisiana's best crappie spots—and stalk bass in adjacent lakes and bayous. But it's the wing shooting that truly makes this a must-visit for anyone skilled with a shotgun. The Central and Mississippi migratory flyways converge here, leading throngs of ducks and geese to Honey Brake, and the nearby 60,000-acre Catahoula Lake serves as the wintering grounds for additional waterfowl. Because Honey Brake sits adjacent to the 63,000-acre Dewey Wills Wildlife Management Area, hunting for whitetail deer and wild hogs is also offered.
To translate these impressive resources into world-class hunting experiences, Honey Brake asked renowned sportsman Jeff Burrell to steer its programs. Burrell's Atlanta-based High Adventure Company manages some of the world's finest hunting and fishing lodges, in Africa as well as the Americas, and his expertise has helped make Honey Brake a duck-hunting paradise.
Duck-flush games and a 15-station sporting clays range let shooters practice between hunts. The four-story, 13,000-square-foot lodge features exposed rough-hewn beams, a four-sided fireplace, and a circular staircase made of gleaming wood. Soaring windows frame sunsets over Larto Lake, and meals include piles of soft-shell crab, alligator bites, and crab claws. The just-completed Camp Larto Lake offers youth camps focusing on shooting, fishing, and conservation. From $975 per person per day.
Ruby Springs Lodge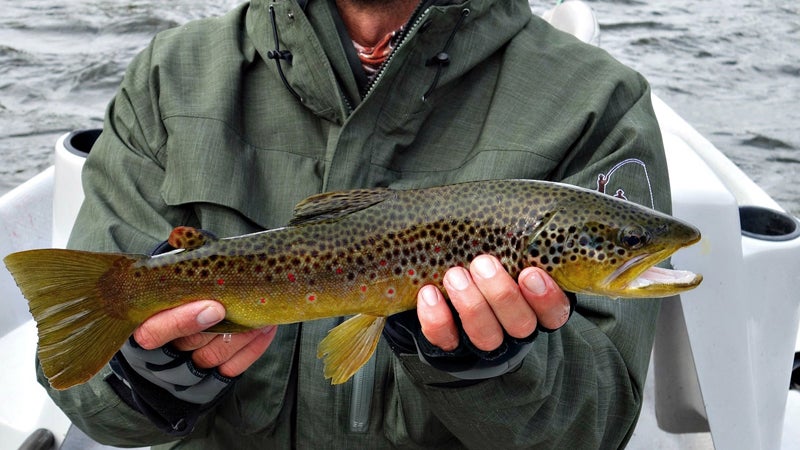 Alder, Montana
As you'd expect from a great fishing lodge, Ruby Springs doesn't exactly sit right next to the interstate. It's 90 minutes west of Bozeman, but its idyllic location on the banks of the Ruby River makes it feel planets apart from workaday cares. Ten miles of this celebrated trout stream run through the property, with some stretches containing as many as 2,200 fish per mile.
Should you grow restless, you can also head to the Big Hole, where the June salmonfly hatch triggers a frenzy of surface feeding, or to the Beaverhead, where football-sized four-pounders lurk beneath the banks.
Five cabins sit alongside the Ruby River, while two larger lodging options enjoy a bit more seclusion. Rather than trite Western decor, all feature a vaguely modern design with clean, uncluttered interiors and porches and windows that keep occupants' focus on the surroundings: Rounded mountains swell up behind the grasses lining the river, and the air shimmers with late-afternoon hatches.
Mornings start with coffee, tea, or juice delivered to your door, followed by a full breakfast in the lodge. Dinners of fish and chops are served beside wall-height windows that let diners watch the setting sun cast its golden light on the Ruby and surrounding peaks. From $2,700 per person for three nights.
Cabin Bluff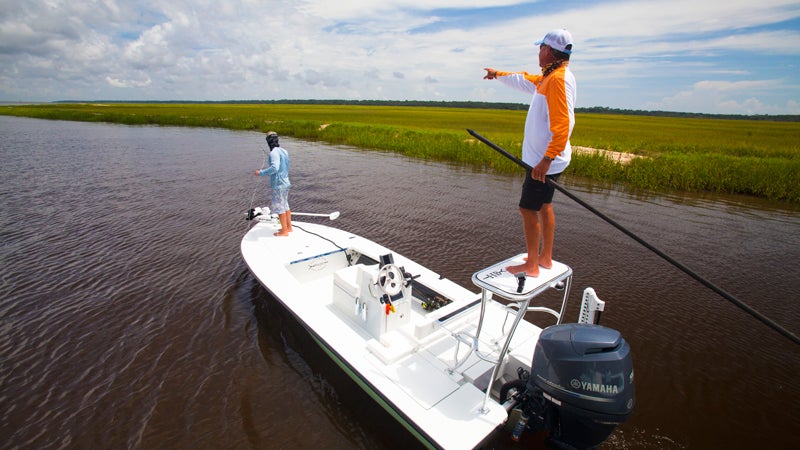 Woodbine, Georgia
Never heard of Cabin Bluff? You're not alone: Even some die-hard hunters and anglers have yet to discover this luxury sporting lodge, which remained in private hands until just four years ago and features some of the most diverse hunting in the South. Today, a maximum of 40 guests enjoy its eight cabins, which are booked as an entire property, making Cabin Bluff ideal for family reunions and corporate retreats.
With access to a whopping 24,000 acres, guests can pursue quail, wild turkey, boar, and deer. That, along with top-notch guides, earned its inclusion in the Beretta Trident program, which endorses A-plus hunting properties, much as Relais & Chateaux membership denotes outstanding cuisine. Quail hunters use Beretta Over/Under shotguns and are accompanied by the lodge's own pointers.
Panoramic views of Cumberland Island National Seashore and the Georgia coast unfold from the lodge's deck. From the shallows, anglers use Hell's Bay boats to pursue redfish and tarpon from July through September, or they can use Pathfinders to head 10 miles offshore to fish for grouper, snapper, and cobia.
Meals are exquisite, but they needn't be formal: Cabin Bluff specializes in oyster roasts, served (and shucked) outdoors beneath moss-draped live oaks. $15,000 per night for fishing; $20,000 per night for hunting. 
Trending on Outside Online