The Next Great Adventure Hubs
Six towns and cities with awesome adventure potential that we'd move to right now if we could
Heading out the door? Read this article on the new Outside+ app available now on iOS devices for members! Download the app.
As people are being priced out of our favorite adventure hubs (we're looking at you, Boulder) and searching across the country and abroad for new places to settle down, we asked Outside contributors to name the spots they would move to if they could. From the small city of Bern, Switzerland, which is upping the ante on its love of urban swimming, to a community on Oregon's central coast that offers awesome outdoor access and relief from the crowds in Portland and Bend, here are their picks.
Paia, Maui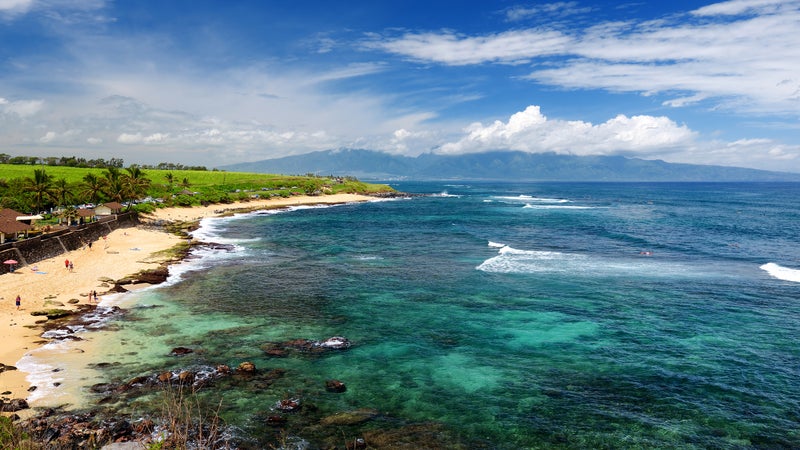 Outdoor Philosophy: "If it's raining on one side of the island, drive to a different side." 
Population: 2,561
Stereotypical Resident: Big-wave chargers from around the world who drive beat-up Toyota Tacomas loaded with foils, SUPs, big-wave boards, and kite gear; twentysomething back-to-the-land yoga devotees working freelance; and gray-haired New Age hippies who live communally, forage for avocados, and juggle waiting tables, valet parking cars, and selling handicrafts.
Why Now: Over the years, Paia has managed to strike a balance between tourist attraction and livable surf community. Unlike other parts of Maui, the town has kept cookie-cutter souvenir shops and big resorts at bay. But the indie boutiques, locally run restaurants, and surfable beaches that give Paia its character have also made the town a checklist stop on the Hana Highway circuit. Luckily, a new bike path connecting Baldwin Beach Park to the heart of town allows residents to avoid the parking dilemma, and a crackdown on short-term rentals has helped free up housing. 
A Perfect Day: Wake up before sunrise to surf Ho'okipa Beach, then refuel with a bulletproof coffee and a Supah Shot (made with a Hawaiian pepper called lilikoi) from the café at Mana Foods, a Paia institution. If you're a seasonal nomad like me, hole up with your laptop at Paia Bay Coffee before grabbing lunch at Surfclub Tacos, a new beachside joint that hosts events and offers board storage. Sunset is a ritual that usually involves another surf at Ho'okipa or a swim alongside turtles at Baby Beach, but the best views are from atop the island's famous crater, reached by an 11-mile, full-day hike in Haleakala National Park, a 40-minute drive from Paia. Bedtime is 9 p.m., unless there's live bluegrass at Charley's, Maui resident Willie Nelson's bar.
The Hangout: Maui-raised big-wave surfer Ian Walsh and his brother Luke operate Paia Bowls, a tucked-away palm-shaded alfresco café with a soundtrack of Trevor Hall and Tom Petty and a TV that screens the latest surf films. Barefoot groms, boards in tow, walk straight from Paia Bay to reenergize with tropical fruit–topped acai bowls, avocado toast, and smoothies blended with superfoods like chaga, cordyceps, and spirulina. Steps from the shops in town, it has also become a regular stop for aloha shirt–clad day tourists. 
The Escape: Navigate the turns and one-lane bridges of the Hana Highway and head 43 miles east to set up camp at Waiʻānapanapa State Park, with its black-sand beach and coastal trails. Friday is pizza night at Hana Farms,  a six-minute drive away, where wood-fired pies and live music makes it the spot to kick off the weekend. Spend the next two days body surfing and sunning at Hamoa Beach and hiking to its nearby hidden waterfalls.—Jen Murphy
Donegal, Ireland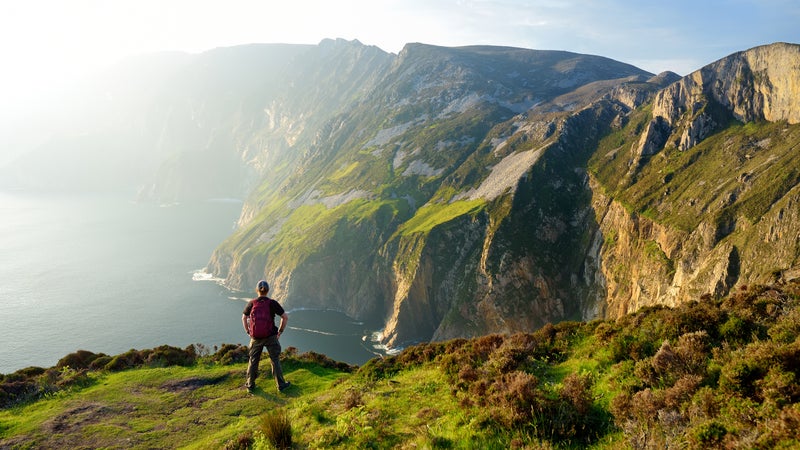 Outdoor Philosophy: "All the craic, all the time."
Population: 3,000
Stereotypical Residents: Wizened locals in tweed; hipster farmers who could moonlight as Colin Farrell's body double.
Why Now: Located on Ireland's tempestuous northwestern coast, Donegal was once relegated to folklore and the errant tour bus. Today, it plays home to one of the country's best all-around recreation destinations, including some its first—and toughest—multipitch climbing routes, hundreds of miles of trails for hiking and mountain biking, and killer big-wave surfing. Factor in the proliferation of microbreweries and farm-to-table dining, and your lips will never see an overpriced Guinness or lamb stew. The cost of living here is some of the cheapest in all of Ireland, and great public transportation makes day-tripping easy. And with a national government that prizes clean energy and socialized systems, you can rest easy knowing that you and the landscape will be well cared for.
A Perfect Day: Start off at Linda's Diner, where the bright-red walls are covered with photos of kitesurfers, paddleboarders, surfers, and sailors all finding their stoke. If you're not up for a full Irish breakfast, you can't go wrong with the chocolate crepes. Donegal is famous for its rough terrain, so try a morning 2.6-mile out-and-back hike on Errigal Mountain, the highest in the county. There, two dramatic peaks and a gnarly knife's edge offer amazing views. If you're looking for something a little less turbo, take the two-mile Pilgrim's Path at Slieve League. Unlike the less dramatic Cliffs of Moher, these steep faces are rarely populated with tours, and the 2000-foot drop is a good reminder of your humanity. 
But the real appeal in Donegal is watersports. With 11 beaches, there's plenty of space to surf, grab a moonlit paddle, or sail. The county also has a high concentration of wrecks for diving, including the SS Athenia, a 13,580-ton ocean liner and the first ship that sunk during World War II, and the U-89, a World War I submarine that was torpedoed in 1918. Keep the ocean theme going with some oysters and mussels tacos (no, really) at Fisk Seafood Bar in the village of Downings, or drive an hour and a half southwest for a cup of chowder at the Killybegs Seafood Shack. If you'd rather have a picnic by the sea, grab a CSA box from one of the area farms, most of which will pack up veggies, sourdough bread, and house-made cheese and yogurt into takeout boxes. 
The Hangout: The Reel Inn in Donegal town doesn't look like much when you first walk in. But this pub is as legit as any in Ireland. Its taps pull all the classic Irish beers, and you'll find more than a few whiskeys that have never crossed the Atlantic. Take a nap before you go: music and dancing start late here, and you can jig with the locals and drink with the musicians until dawn.
The Escape: A two-hour bus ride followed by a jaw-dropping ferry trip will land you on one of the three Aran Islands, an official gaeltacht district (designated as such because Irish is still the official language). The Aran Islands are home to some of Ireland's oldest ancient ruins, including Bronze Age forts. Check out the international cliff diving competitions on the island of Inis Mór, fish for mackerel off the Inis Meáin pier, or gallop on a Connemara pony through the rock-strewn hills of Inis Thiar. The Clochán Glamping Unit on Inis Mór offers nine tiny houses built in the tradition of early monastic beehive huts (from $10), or pitch a tent on one of the nearby pads and catch the dramatic sunset.—Kathryn Miles 
Coos Bay, Oregon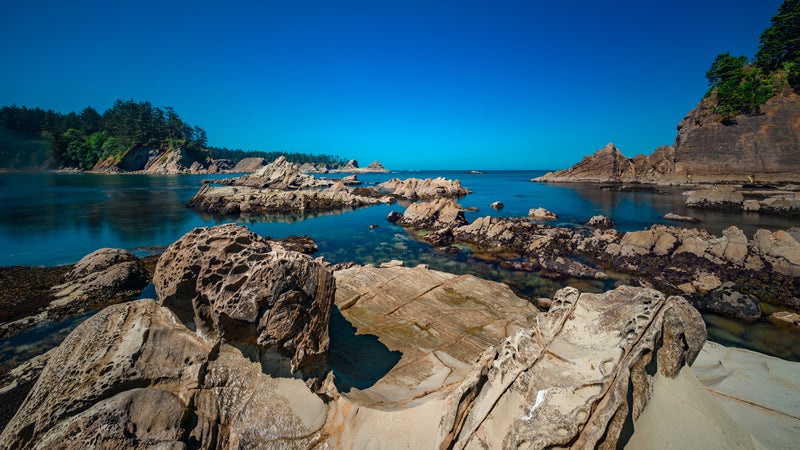 Outdoor Philosophy: "Why bother with yoga pants and organic kale when you can slap on some muck boots and go forage for gaper clams and crabs instead? Hauling five-gallon buckets of mussels back to your rig is a real workout anyway." 
Population: 16,062
Stereotypical Resident: Once-upon-a-time loggers; off-the-grid libertarians; a growing clutch of sea kayakers, mountain bikers, and surfers who are more than happy to have you think there is no sea kayaking, mountain biking, or surfing here.  
Why Now: Oregon's largest community on the coast is actually three towns—North Bend, Coos Bay, and Charleston—tucked on a San Francisco–like thumb of land surrounded by ocean, bay, and freshwater slough. What's still a sleepy community is now also seeing an influx of young families lured by cheaper rents, small-town living, and a growing outdoor scene. 
A Perfect Day: Wait for an early morning receding tide and go dig for clams in the beds off the neighborhood of Empire or toss a few crab pots in the bay. Then drive down to the Goonies-esque Sunset Bay State Park to cast for rockfish from a kayak, or hike back to a hidden World War II bunker near Cape Arago State Park. Alternatively, head 18 miles north to Whiskey Run for 30 miles of new singletrack (clay!) trails. Back in the town of Coos Bay, Front Street Provisioners has excellent Neapolitan-style pizza. Afterward, grab a beer at the Liberty Pub, which has Celtic music on Wednesday nights, or catch a moviet at the Egyptian Theatre, one of the last of its kind in the country. Along Cape Arago Highway, Bay Point Landing, which calls itself a "modern camping resort," rents sleek wood-and-glass cabins (frm $149), tricked-out Airstreams (from $129), and RV sites (from $44). 
The Hangout: The 7 Devils Brewing Company makes awesome sessions and pales using ingredients found as close to home as it can get while supporting local musicians through an "investor pint" program, which involves giving accepted musicians a year of dividends in the form of pints, the revenue from which is spent on their band fees. 
The Escape: The Coos conundrum! Do you head south to Northern California for a long weekend in the redwoods and a summer ski up Lassen or Shasta, or do you drive north to Portland for a weekend of hip city stuff? Frankly, I'd go east to Oregon's Alvord Desert for nonstop sun, hiking Steens Mountain, and soaking in hot springs.—Tim Neville
Varberg, Sweden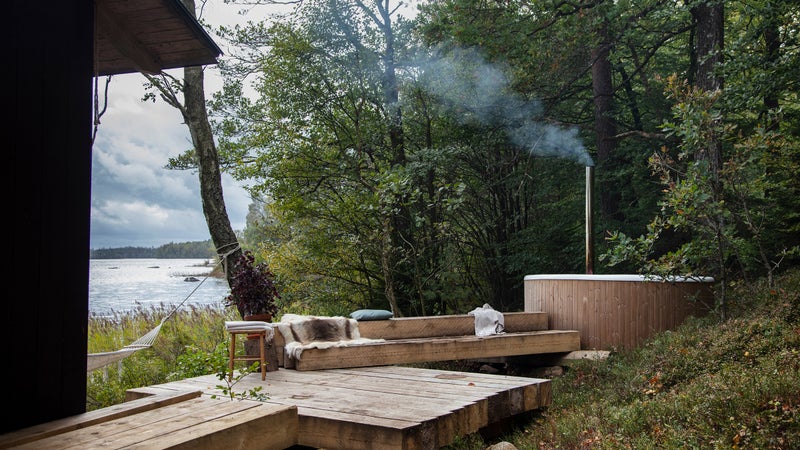 Outdoor Philosophy: "There's no such thing as bad weather, just bad clothing."
Population: 60,000
Stereotypical Residents: Young IT professionals who commute by train 46 minutes from Gothenburg to surf; former Volvo executives from the big surrounding cities who've retired here.
Why Now: This growing city, three hours north by train from Copenhagen on the shallow Kattegat Sea (the strait between the North and Baltic Seas), has been a favorite spa getaway for 200 years. Kallbadhuset, the beautiful Turkish-inspired nudist "cold bath house," built in 1903, is still a centerpiece of the city. In addition to visiting the bathhouse, residents take cooling dips in the sea year-round, relax au natural on private his-and-hers nude beaches (or fully suited on others), surf the best waves in northern Europe, walk the 1.5-mile seaside promenade, wander the twice-per-week farmers' market, and cycle more than 40 miles of city paths. With plans underway for Västerport, a new seaside city district including 2,500 homes, hotels, restaurants, and a promenade, it's no wonder Varberg's population is expected to reach 80,000 by 2030.
A Perfect Day: Work up a sweat cycling a portion of the 250-mile, seaside Kattegat Trail, the longest cycling route in Sweden. (Rent a three-speed cruiser at Erlan Cycle and Sports.) Be sure to make a stop at the cool fishing enclave of Träslövsläge, south of town, to check out its ice cream café, Glasscafé Tre Toppar, and Studio Pompone, a sublime shop of Swedish design. Back in Varberg, cool off with a sauna and dip in the sea at Kallbadhuset, then spend the evening at Stadshotell (from $140), an iconic hotel built in 1902 updated with a state-of-the-art Asian spa overlooking the sea.  
The Hangout: Crescent moon–shaped Apelviken Beach, less than a mile south of Varberg, is one of the best wind-sport beaches in northern Europe. Take a windsurfing, surfing, or kiteboarding lesson, or rent an SUP at Apelviken Surf Center; laze in the sun; then wander at sunset to John's Place, a classy beachside restaurant that serves everything from herring and reindeer to roasted butternut squash with chanterelles.    
The Escape: Stedsans in the Woods, an hour east of Varberg by car, bills itself as a "lifestyle lab." It's a fully sustainable retreat in the forests of eastern Halland, with an off-the-grid restaurant whose chefs forage or harvest everything they create the same day it's eaten. The simple cabins offer organic linens, a dazzling sunlit view of the forest, and no showers (from $917 for two; all inclusive). Of course, there's a wood-fired sauna on the shores of Lake Halla.—Stephanie Pearson 
Sierraville, California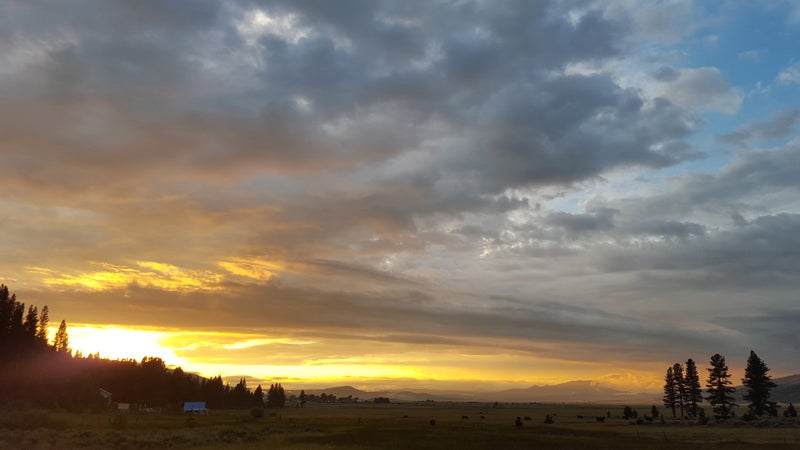 Outdoor Philosophy: "This isn't a mountain town. It's a ranching town with incredibly good access to the mountains."
Population: 200
Stereotypical Residents: Old ranching families who have been raising cattle for generations, mixed with sarong-wearing yogis from the local hot springs resort.  
Why Now: With a housing crunch and the rising cost of living in the ski town of Truckee, 30 minutes away, Tahoe-area residents are flocking to the tiny ranching community of Sierraville, where they can afford a house on a decent chunk of property and live a simple, back-to-the-land lifestyle. Plus, from here you have easy access to a wild and remote piece of the Sierra Nevada that sees far fewer visitors than Tahoe. 
A Perfect Day: Start with coffee and a breakfast sandwich at the Smithneck Farm's Café, the lone coffee shop in town, where they smoke their own meats and make a mean rhubarb pie, then drag your canoe out to what locals call the Steel Bridge, in the marshlands of the Sierra Valley, for a paddle down the Feather River. In the afternoon, help shear sheep at your neighbor's farm or collect eggs from the chicken coop. By night, go for a soak at Sierra Hot Springs Resort. 
The Hangout: Locals gather after work at Los Dos Hermanos, the Mexican restaurant in town, for enchiladas and cold beer. And pretty much everyone has a reason to stop into Sierraville Service and Country Store, the gas station that doubles as the town's gathering place, where you can pick up a fishing license, groceries, or feed for your steer. 
The Escape: Sierraville is the doorstep to the Lakes Basin region, a zone less than an hour away from town, situated under the spiky peaks of the Sierra Buttes. The area is dotted with high-alpine lakes, a stretch of the Pacific Crest Trail, and a thriving mountain bike scene. Grab a campsite at Sardine Lake, mountain bike the 14-mile singletrack that descends nearly 5,000 vertical feet into the nearby town of Downieville, then sip a cocktail from the bar on the dock at Sardine Lake Resort.—Megan Michelson
Bern, Switzerland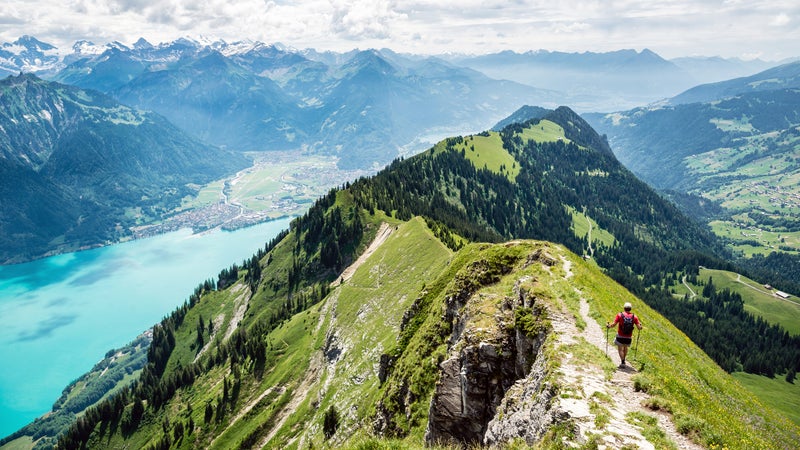 Outdoor Philosophy: "If you can float it, climb it, hike it, or slide down it, there is no excuse not to go big, especially since strong coffee and a pastry will be involved somewhere along the way."   
Population: 140,000
Stereotypical Resident: Slow-driving, slow-talking polyglots who wear scarves while rhapsodizing about the superior quality and energy efficiency of Swiss mountain huts over those in Italy.
Why Now: The fact that it's one of Europe's smallest capitals means you get the best of both worlds: a slow, rustic, and affordable scene with all the perks of city living (excellent food and a ton of culture). Bern has also seen a game-changing development to its citywide pastime: urban swimming. The Aare River runs through town green and clean. On a hot day, you can find thousands of residents floating the swift current between city parks with nothing but drybags packed with a change of clothes. Last summer, city officials opened a novel way to exit the water: a concrete canal on the river that sucks swimmers out of the Aare and into a swimming pool. Check aare.guru for temperatures and flows, expressed as glasses of beer per second.  
A Perfect Day: Head to the main station in the city center for a mini cheese pie and a coffee before catching a one-hour train ride southeast to the village of Grindelwald, at the foot of the Bernese Alps. Spend the day hiking under the North Face of the Eiger mountain on the 4.5-mile Eiger Trail, and make a stop at the restaurant in the mountain pass of Kleine Scheidegg for a sausage and beer (or Rivella soda if you're thirsty). Hike four miles along the Eiger Ultra Trail down to the village of Wengen under weeping rock walls to catch another train down to Lauterbrunnen, a town of tidy chalets tucked in spectacular valley framed by towering limestone cliffs. From there, it's an hour and a half by train back to Bern for spaetzle and a liter of märzen on the deck of the Altes Tram Depot, one of the city's classic breweries. 
The Hangout: The Sunday brunch buffet at the Marzilibrücke brings friends together over plates of delicious dried meats, stinky cheeses, and homemade breads. Sit outside under the trees, then work it off with a leisurely stroll along the Aare.
The Escape: The high-speed TGV train stops in Bern and makes getting to Paris a morning affair. Alternatively, zip down to Geneva (or up to Basel) to catch a cheap EasyJet flight to Lisbon simply because you can.—Tim Neville
Boulder, Utah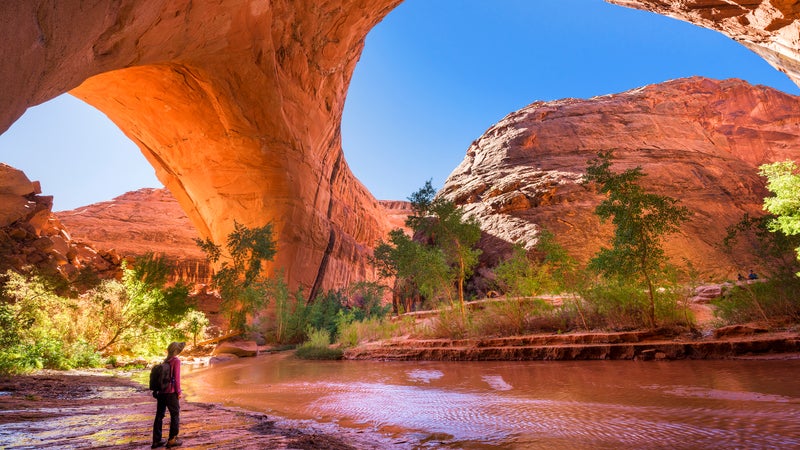 Outdoor Philosophy: "We like to practice quiet use. It's a place of big spaces and big solitude."  
Population: 226
Stereotypical Resident: Since Grand Staircase-Escalante National Monument was designated in 1996, desert explorers have come to make up about half the population of this traditionally Mormon ranching town.
Why Now: While adventure hubs like Moab and Sedona are more popular than ever, tiny Boulder remains blessedly quiet despite its location inside Grand Staircase-Escalante. The James Beard Award–nominated Hell's Backbone Grill and Farm is a national draw for foodies and has spawned culinary spinoffs. In summer, residents escape the heat on adjacent Boulder Mountain, an alpine plateau reaching elevations of 11,000 feet. 
A Perfect Day: Pick up kimchee breakfast tacos and regionally roasted coffee at Magnolia's Streetfood, a farm-to-table food truck parked at the Anasazi State Park Museum, and then hike Peek-a-boo Gulch and Spooky Gulch, which are tight, twisting slot canyons accessed from Dry Fork Overlook off the Hole-in-the-Rock Road. For lunch, order tortilla soup and a latte at Kiva Coffeehouse overlooking the Escalante River. Afterward, beat the heat on the 4.4-mile out-and-back hike along and through the river to Escalante Natural Bridge. Grab a post-hike pint and tacos at the hip 4th West Pub on Scenic Highway 12.
The Hangout: Hell's Backbone Grill and Farm grows much of its own produce, employs about 50 people, gives locals a 20 percent discount, and has become the center of resistance against the Trump administration's efforts to shrink the monument.
The Escape: Pick your (national) park: Capitol Reef is 45 minutes away, Bryce Canyon is an hour and 45 minutes west, Zion is two hours and 45 minutes southwest, and Arches and Canyonlands are three to four hours northeast.—Frederick Reimers
Lead Photo: JaCZhou/iStock