The Outside Voting Guide
Public Lands, Public Playgrounds
While political and legal battles rage over the future of our national monuments, one of the most important things you can do is go see them—and then share your experiences widely. Here are some of our favorite adventures. 
Heading out the door? Read this article on the new Outside+ app available now on iOS devices for members! Download the app.
Bears Ears, Utah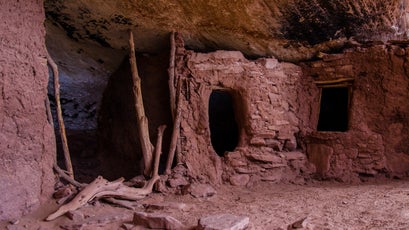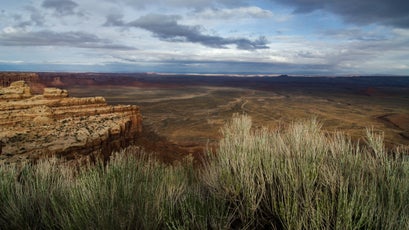 In December, the Trump administration moved to reduce the 1.4-million-acre monument by 1.1 million acres—an 85 percent decrease in size—which prompted lawsuits from Native American and environmental groups that may last for years. Once you've seen Bears Ears, you'll agree that it's worth the fight. There are more than 100,000 Native American archaeological and cultural sites, in addition to one of the most vast and diverse landscapes in the country, containing everything from stunning desert mesas and cliffs to secluded Aspen groves. The famed climbing site Indian Creek will keep its protected status no matter what happens in the courts. Pitch a tent at Super Bowl campground, just south of Moab, and test yourself on 5.11b Scarface and 5.10 Incredible Hand Crack. There are also no changes expected for Mule Canyon's House on Fire ruin, named for the surrounding alcove's streaked red stone. These can be accessed via a short walk from the trailhead on Texas Flat Road, with seven other ruins located along the next three miles ($2 per person; fee envelopes at the trailhead). Pending litigation, Fish and Owl Canyons and Grand Gulch may no longer be part of Bears Ears, but they will remain open to the public, offering a three-day, 16-mile introduction to hundreds of sacred Anasazi sites. Starting just south of Blanding, the trail also takes you beneath the 140-foot span of Nevills Arch. Permits can be bought up to three months in advance ($8 per person; 435-587-1500).
Misty Fiords, Alaska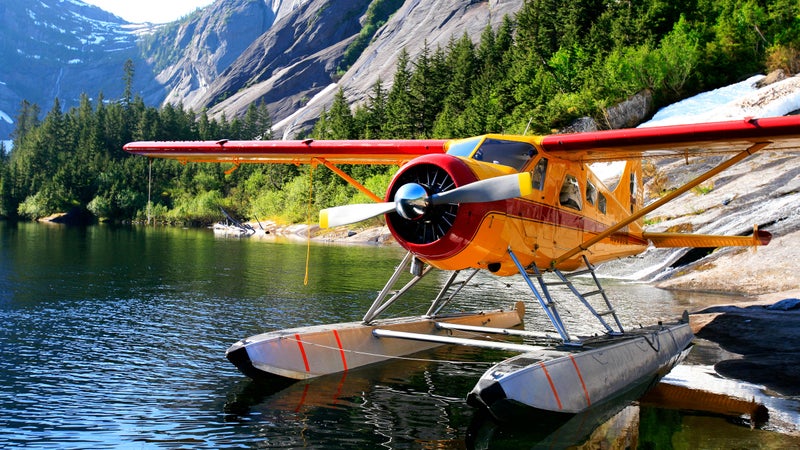 There are no roads in Misty Fiords, located at the southern end of the Alaska panhandle. Made up of stunning coastal peaks, secluded inlets, and gorgeous glacial lakes, this is wildlife-viewing country unlike any other. Floatplane tours are popular, but if you want to spend more than a couple of hours amid the fog-draped spruce forest and 3,000-foot granite walls of Punchbowl Cove, a sea kayak is your best way to get around. From Ketchikan, take a two-hour powerboat shuttle to the beach near Winstanley Island Cabin, a rustic Forest Service cottage on the Shoalwater Pass channel (from $45; recreation.gov). From there it's a six-day paddle up Behm Canal to Walker Cove and Rudyerd Bay. Along the way, you'll drift near seals and orcas, camp on empty beaches, and likely spot brown bears waiting for salmon at the mouth of nearly every creek. Boat rentals are available through Southeast Exposure, which also offers guided trips (from $1,150; southeastexposure.com). The fjords that traverse the 2.1-million-acre monument are pretty well protected from the Pacific's big swells, but if you're going solo, keep things mellow and stay close to shore—the water is cold, and winds can rise suddenly.
Newberry, Oregon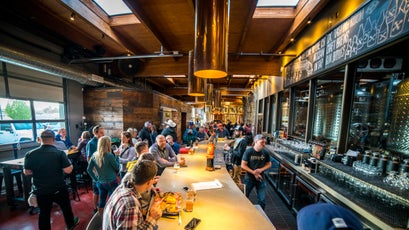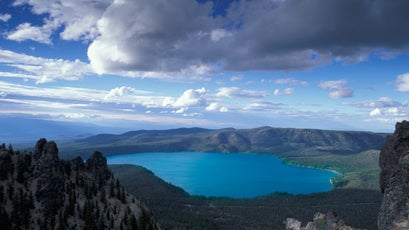 Encompassing a square-mile field of volcanic glass, two lakes, and jaw-dropping Paulina Falls, it's not a stretch to call Newberry an all-natural amusement park. One of the best ways to explore the 54,822-acre monument is the 8.5-mile Peter Skene Ogden Trail, which takes in Paulina Creek and its half-dozen falls. Then watch the sun set over the Cascade Range from a parking lot located at the 7,984-foot summit of Paulina Peak. Stay in nearby Bend at the Oxford Hotel, which runs solely on renewable energy. For dinner, belly up to the bar at Crux Fermentation Project, order the Parmesan-crusted Grilled Cheesy panini, and wash it all down with a Crux Farmhouse saison.
Buck Island Reef, U.S. Virgin Islands
Just two miles north of Saint Croix, Buck Island and its nearby reef took a hit during Hurricanes Irma and Maria. But after a brief closure, the 18,839-acre elkhorn coral reef remains one of the richest and most pristine in the Caribbean, bursting with blue tang, angelfish, and lemon sharks. Charter a full- or half-day snorkeling trip with Big Beards, based in Christiansted, Saint Croix (from $75; bigbeards.com). You'll have a chance to learn the basics at Turtle Beach, on Buck Island's west side, then explore the elkhorn reef along the underwater snorkel trail in the lagoon. Back on Saint Croix, stay at the Caravelle Hotel and Casino, a 42-room harborside spot on the boardwalk (from $120; hotelcaravelle.com). It's adjacent to the old city, which is full of architectural remnants of its colonial past.
Katahdin Woods and Waters, Maine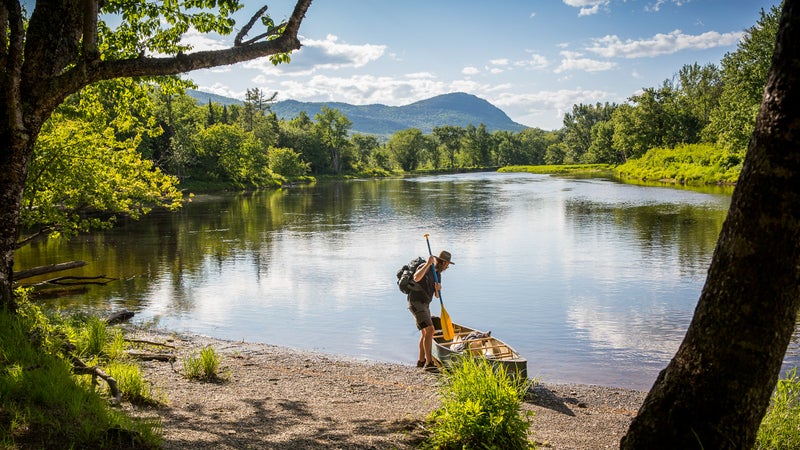 This 87,500-acre swath of forest, peaks, and ponds got its designation just a year and a half ago. Amenities are still pretty minimal—there's just one road, plus a looping 17-mile trail. But the landscape is hard to beat: hike the four miles up Barnard Mountain for a superb view of 5,269-foot Mount Katahdin, the northernmost tip of the Appalachian Trail. Paddlers should head for the New England Outdoor Center, which offers guided canoe trips down the turbulent East Branch of the Penobscot. Then bed down at Mt. Chase Lodge, whose in-house restaurant changes its menu nightly (from $125; mtchaselodge.com).
Canyon de Chelly, Arizona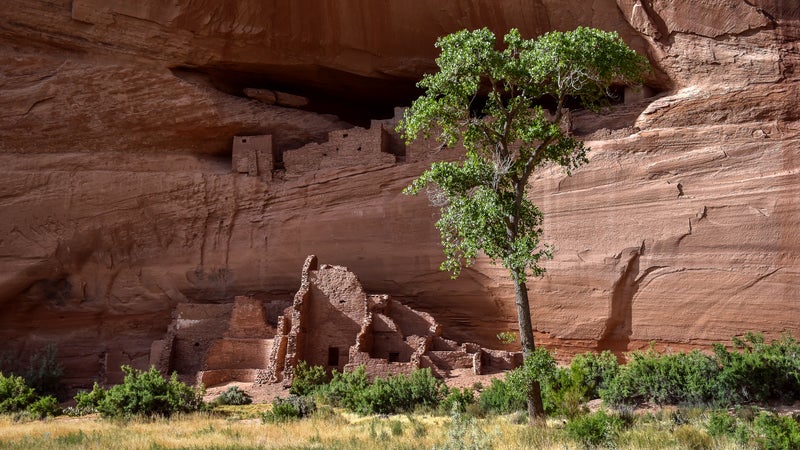 A network of three massive sandstone canyons, Canyon de Chelly draws crowds of history buffs and geology nerds. Home to sheer spires, like 750-foot-high Spider Rock, and dozens of stone remnants of the 13th-century Anasazi civilization, it was also used as a stronghold by the Navajo people to hold off Kit Carson and the First New Mexico Cavalry in the snowy winter of 1864. Post up at Spider Rock campground on the south rim, then take the gentle 1.3-mile trail down to White House Ruins. In the evening, dig into some Navajo tacos—ground beef and beans atop fry bread—at the Thunderbird Lodge, just inside the monument entrance. The next day, try one of a half-dozen vertig­inous three-hour walks from the rim. And don't forget: almost all hikes require a Navajo guide, who you can hire through Canyon de Chelly Tours ($75 per person for three hours; canyondechellytours.com).
Stonewall, Castle Clinton, and Governors Island, New York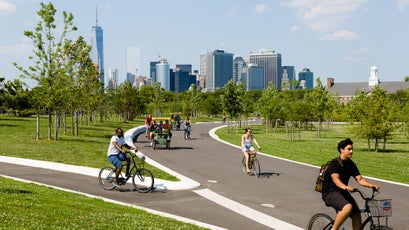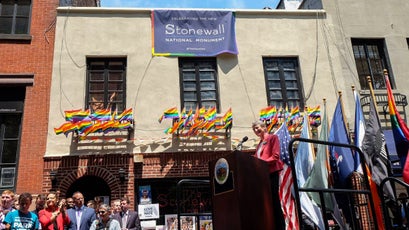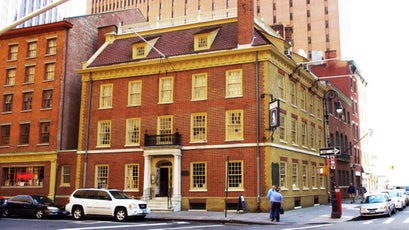 With more than 1,000 miles of designated bike lanes in New York City, the best way to tour its national monuments is on two wheels. Start by renting a Citi Bike on Christopher Street ($12; citibikenyc.com), near Stonewall National Monument in Greenwich Village. Site of the 1969 Stonewall uprising, the bar is widely feted as the genesis of the American gay rights movement. Then take the ramp to the West Side Highway path and ride 2.5 miles south to Castle Clinton, built in 1811 to prevent the British from invading the city. (These days it serves as a ticket office for ferries.) Grab a Porterhouse red ale at Fraunces Tavern on Pearl Street, a historic watering hole frequented by George Washington. Then catch a boat to Governors Island, a crucial outpost during the War of 1812, and enjoy the seven-mile paved loop ($2; govisland.com). James Quinlan, a guide for Get Up and Ride bike tours, says the view of the Statue of Liberty from the island is among the best in town.
Upper Missouri Breaks, Montana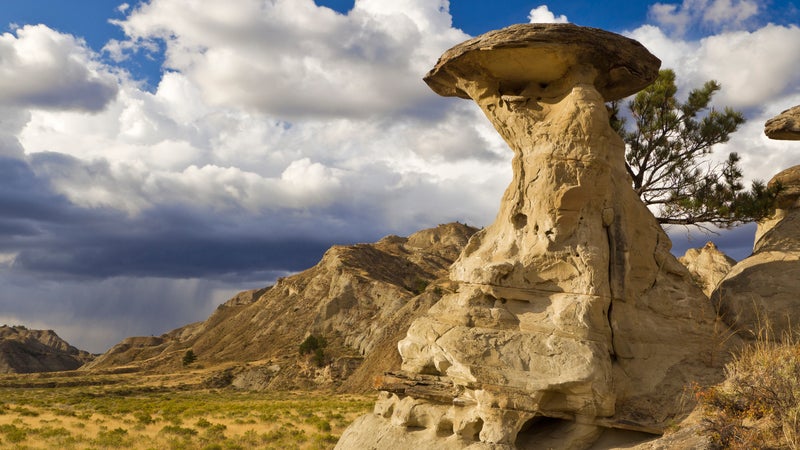 The waters that run through Upper Missouri River Breaks National Monument haven't changed much since Meriwether Lewis and William Clark visited in 1805. It's still a classic section of the river: low on rapids and perfect for canoes. If you opt for Upper Missouri River Guides' two-night, 46-mile expedition of the upper White Cliffs ($825; uppermissouri.com), you can make camp at Eagle Creek, where the American explorers stayed. During the day, take short hikes to Hole in the Wall, a 12-foot-high arch, and Neat Coulee, a white-sandstone slot canyon. Head farther downriver and you'll encounter dinosaur fossils in the surface of the rock.
Rio Grande del Norte, New Mexico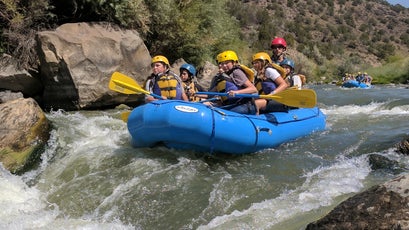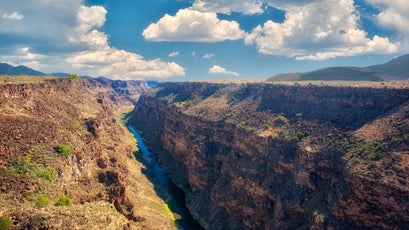 For mountain bikers, this 242,500-acre monument is home to one of the region's most unforgettable rides: the Horsethief Mesa Loop, 13 miles of singletrack through juniper and piñon forest with views of 10,093-foot Ute Mountain. For whitewater paddlers, the biggest attraction is the 800-foot-deep Rio Grande Gorge, notably the 17-mile Class IV Taos Box section, best run from April to mid-June. Sign up for a day float with Kokopelli Rafting Adventures ($110; kokopelliraft.com), and plunge into burly rapids like Ski Jump and Sunset. For hikers, fall is the perfect season to ramble down to the base of the gorge via the mile-long Big Arsenic Springs Trail, named by a hermit who wanted to have the crystal-clear (and arsenic-free) waters to himself.
---
Then Follow This Kid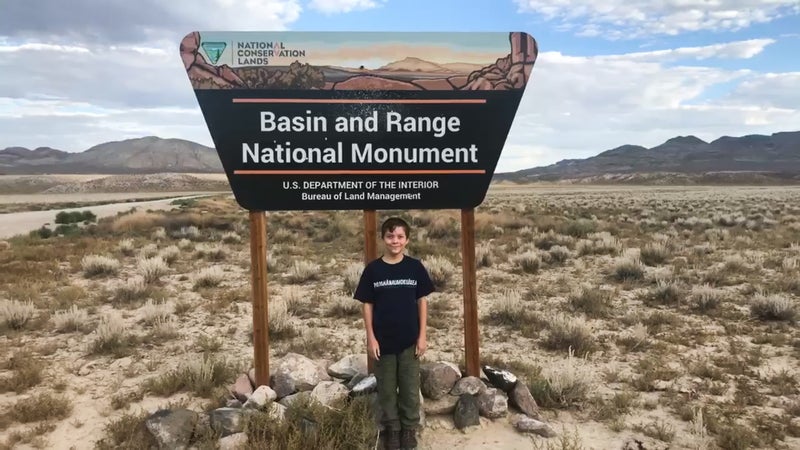 When Robbie Bond read about the 27 national monuments now under review by the federal government, he decided to take a stand. The ten-year-old Oahu resident founded hisown nonprofit, Kids Speak for Parks, to advocate for preservation of public lands. Then he embarked on a nation-wide monument tour (he brought his parents along), aiming to visit all of them and posting photos, videos, and stories of his journey on social media. These are his three must-see spots.
Concerned about the future of America's public lands?

Connect with
Outside
editors, writers, and readers in our public-lands Facebook group to share news and discuss strategy
Singing Canyon
Grand Staircase–Escalante, Utah
"This canyon had walls with holes that were like Swiss cheese. They're really fun to play in."
Trail of 100 Giants
Giant Sequoia, California
"You can get really close to the huge trees and even step inside them."
Falling Man Rock-Art Site
Gold Butte, Nevada
"I actually found a new petroglyph. Kids see things that adults can't sometimes."