Where Outside's Editors Traveled This Summer
Our editors know how to get off the grid. Here are the trips they chose to take this year—from Hawaii to Massachusetts—along with their intel and gear recommendations. Give one of these experiences and you can be sure it's editor-approved.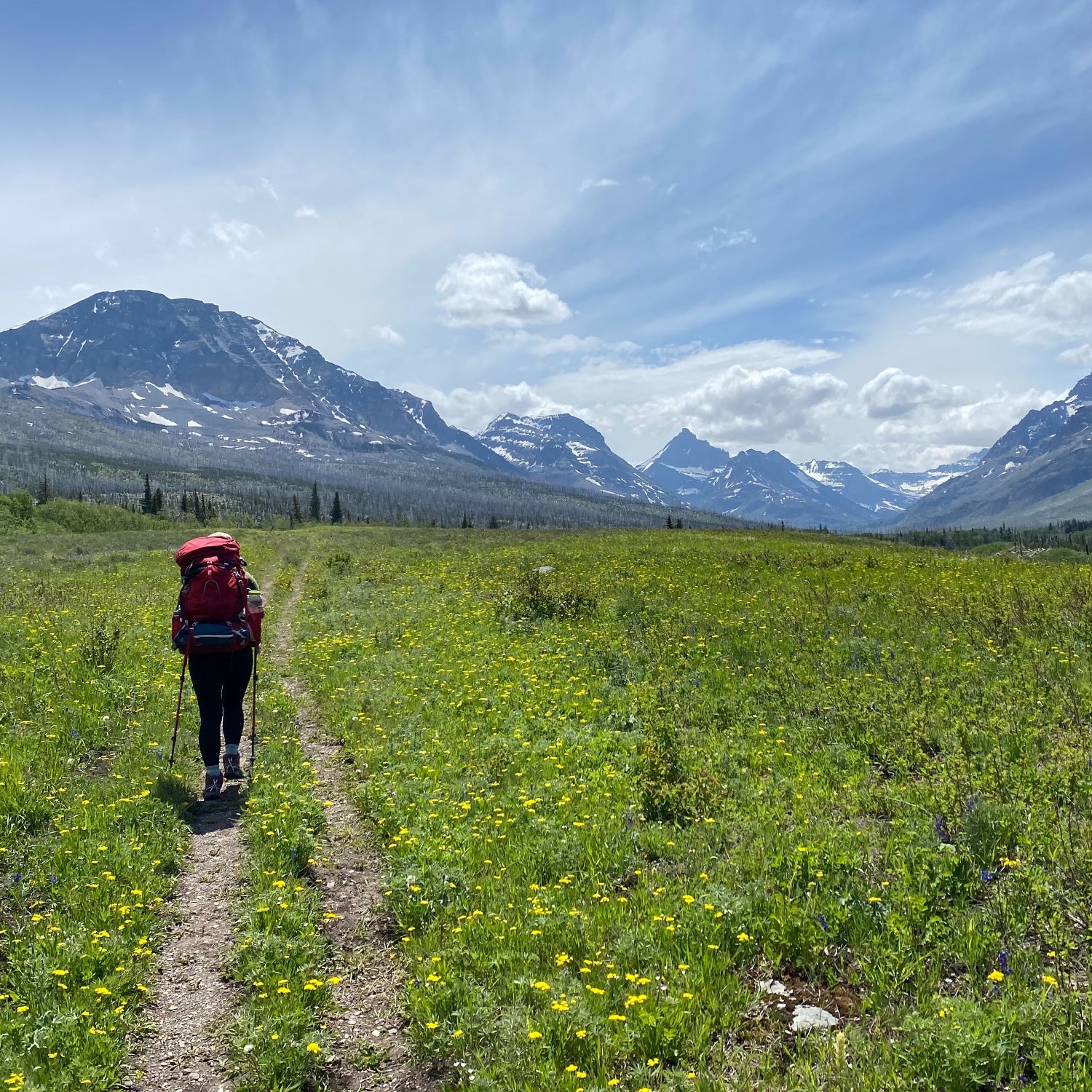 Luke Whelan
Heading out the door? Read this article on the new Outside+ app available now on iOS devices for members! Download the app.
This was the summer we all longed to get back out there, despite skyrocketing gas prices and long flight delays. From close-to-home adventures to far-flung explorations, here's where some Outside editors traveled this season, their secret finds, and the gear that made their trips all that much better.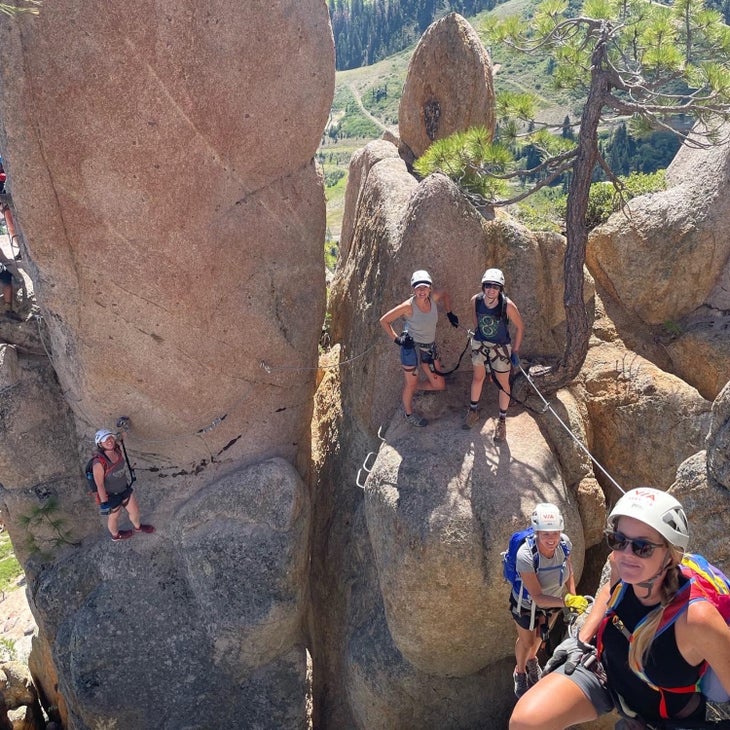 Lake Tahoe, California
My childhood girlfriends and I get together once a year to catch up and spend a long weekend outdoors, usually doing an activity we'd never otherwise do by ourselves. This summer we settled on Lake Tahoe and spent one beautiful morning on the California side tackling a via ferrata at the Palisades resort, run by Alpenglow Expeditions. The local outfitter leads two-, three-, and four-hour guided excursions; we opted for the three-hour Loophole tour (from $155), which, my thigh muscles agreed later, was the best choice. You're equipped with a helmet and a harness that clips on a steel cable running the route's length, and you scale rungs and footholds along the way, ascending 500 feet elevation and then topping out at 7,100 feet before descending in a belay-like manner (which was scarier for me than the ascent). A few of the granite faces felt significant to most of us—and, as someone with short legs, the traverses between gappy points were daunting—but the views over Olympic Valley were spectacular and the whole adventure felt empowering. Twice I couldn't find my footing and my brain started to veer toward panic, but as our guides reminded us (because several of us asked, several times), no one has suffered a fatal accident on these via ferratas since their installation in 2018. Even little kids can hack it (we saw a brave group of them headed up while we were headed down, which both impressed us and made us feel sheepish). It was a lot of fun and even my friends who thought they'd bail initially out of fear felt thrilled by the end.
Gear I'm Glad I Had: Work gloves. Alpenglow sells climbing gloves for $3, but I brought a pair of my husband's and, even a size too big, I was glad to have them to grip the steel cable, which can feel wieldy and get hot.
—Tasha Zemke, associate managing editor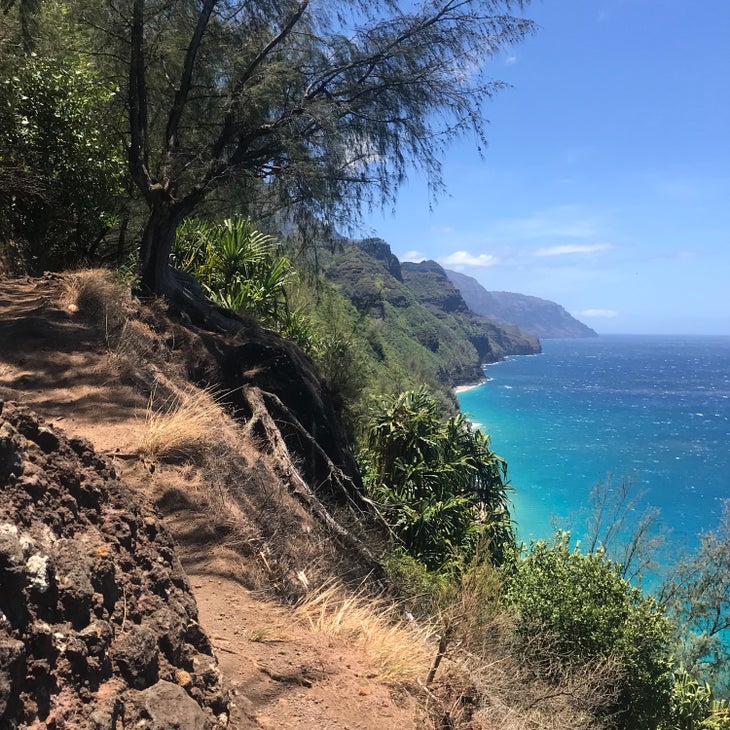 Kauai, Hawaii
In August, my partner and I went to Kauai for the first time. We found a small VRBO house to rent on Hanalei Bay, on the island's north shore. I'd wake up in the morning and walk a few minutes down the beach into the small town of Hanalei for a fresh vegetable green juice from the Akamai Company stand, then we'd plan an adventure for the day. My favorite outing was a hike to the 300-foot Hanakapiai Falls on the Kalalau Trail, located along the spectacular Na Pali Coast starting in Haena State Park. Someone had told me beforehand that this was the hike of a lifetime, and I was like, There's no way it will live up to that. But it did. It's freakin' gorgeous—and steep—with occasional precipitous edges along a sheer cliff dropping hundreds of feet into the turquoise Pacific Ocean. A picturesque beach at the start of the trail called Kee has great snorkeling; then, two miles into the trail, you reach another beautiful beach (where swimming isn't allowed, due unpredictable tides and rip currents); from there it's another two miles to the waterfall and its freshwater pool, which you can jump into—and will want to—to cool off. The hike took us six hours round trip. Definitely pack a picnic lunch and plenty of water. You'll need a reservation to hike, which is good, because the trail is no longer overloaded with tourists. (Make your reservation and sign up for a shuttle ride to the park here.) Another fun outing was a trip along the road north out of Hanalei, which is packed with stunning beaches. We spent a day exploring them, landing at Tunnels Beach to snorkel. If you're a surfer, you probably know that, in summer, the swells are on Kauai's south side, so we headed to Poipu one day to check out the rowdy waves at Shipwreck Beach. The north side of the island is rainier and tucked into mist-covered mountains, but the south side is drier and feels like endless summer. In retrospect, I wish we'd split our time between the two, staying a few nights on each. We didn't make it to the island's Waimea Canyon on this trip either—a vast Grand Canyon–like region on the west side for hiking. Probably because we spent a lot of time eating! Hanalei has a delicious food-truck scene; I particularly loved Fresh Bite's yummy salads made from local greens. We had a festive meal at Ama, a ramen restaurant in Hanalei with a lawn that looks out on the mountains (make reservations well in advance). The best fish tacos we found were at the casual Kilauea Fish Market. And of course, you've gotta have the shaved ice at the Wishing Well stand and check out the farmers' market in the village of Waipa, where we picked up some mango and freshly baked banana bread. If you have time on your way to the airport, in the town of Lihue, stop at Hamura Saiman for some noodles. It's a diner-like, family-owned spot in a small blue house that offers counter service. Its delicious noodle soup made the red-eye flight home afterward a little less painful.
Gear I'm Glad I Had: I recommend good trail shoes for hiking, and trekking poles if you use them—many hikes are steep. My Bedrock sandals came in handy when wading over slippery rocks into the waterfall pool, as did a Hydro Flask, which kept my water cold on a hot day. Finally, pack the lightest Capilene quick-dry shirts you have, a pair of sunglasses, and a rash guard for snorkeling and surfing.
—Mary Turner, deputy editor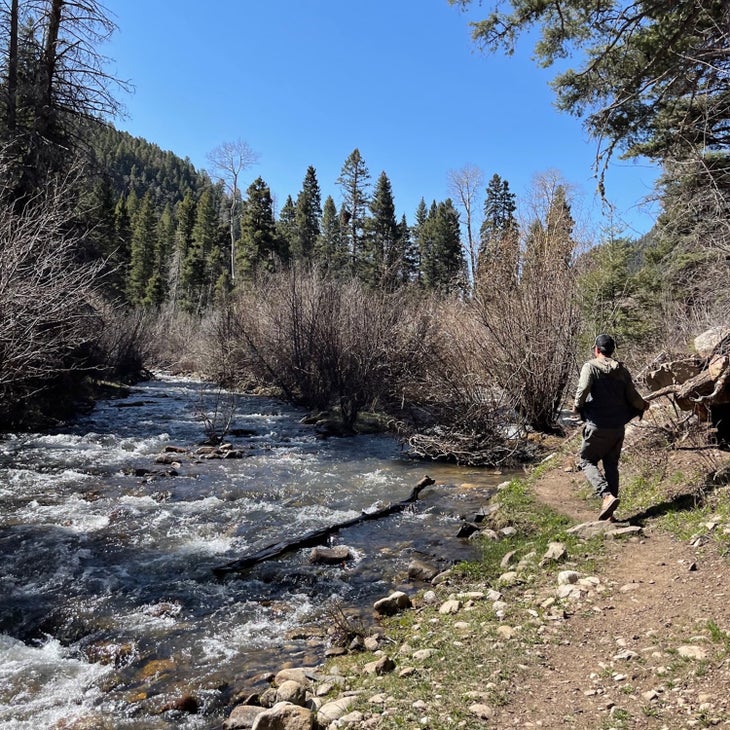 Northern New Mexico
My six-month-old, Beckett, has thrown a wrench into my typical summer adventures—but in the best way. This year, instead of my usual nonstop weekend climbing, running, and camping trips, I've embraced a slower pace. Enter my summer of micro adventures. My favorite close-to-home outing involved hiking in New Mexico's Santa Barbara Canyon in early June, just before our crazy wildfires started. There are a few stunning trails right by the 29-site Santa Barbara Campground, located about 60 miles northeast of Santa Fe, within Carson National Forest. We followed one that zigzagged over a creek; its super gentle incline would make it a great running spot, too. But I can't lie: the best part of our adventure was ending in nearby Peñasco at Sugar Nymphs, the most delicious bakery in northern New Mexico, for brunch. Order the green chile burger ($14), the buttermilk waffles ($12), or any of the often locally sourced seasonal specials. Every single cake there will be your favorite. Pro tip: beat the crowd on Sundays and you'll get a complimentary scone with homemade berry jam while you wait for your order.
Gear I'm Glad I Had: Boppy's ComfyFit baby carrier, a hand-me-down from a colleague, is by far our most-used carrier out of the five in our home. It transitions from back- to front-facing and we've been using it since Beckett was a month or so old. It's adjustable but streamlined, without an overwhelming number of straps and ties, and is soft as can be, which makes it comfy for both my baby and me.
—Abigail Wise, digital managing director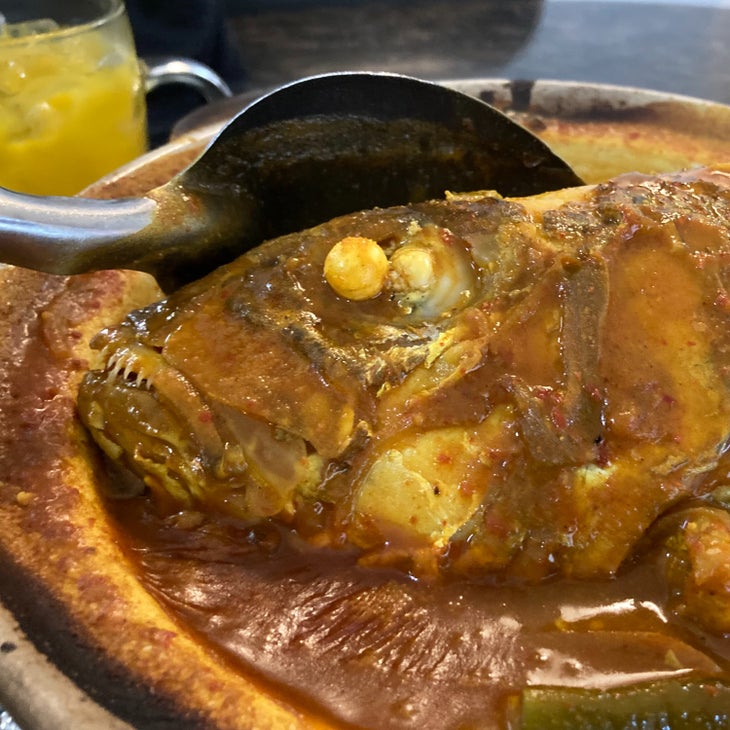 Singapore
In a city known for its equatorial humidity, futuristic skyscrapers, and ostentatious wealth, you might not expect to find a cool, quiet oasis of green taking up nearly 203 acres of primo downtown real estate in Singapore. Yet just a stone's throw from the ultra-luxury boutiques on Orchard Road is the national Botanic Gardens, a verdant escape from the congestion and noise generated by 5.7 million people. The only tropical garden designated as a Unesco World Heritage site, this lush park features thousands of flower, tree, and bird species, which you can admire on trails that meander delightfully in no particular direction. If you have only one day to visit, start with a picnic lunch beneath one of the gazebos or shade trees beside Swan Lake. Then make a loop along the eastern edge of the park via the Rain Forest Trail, to the Healing Garden, and back to the National Orchid Garden—an extraordinarily diverse and colorful collection of constantly blooming flowers (and the only area that charges a fee). For dinner, walk just a few blocks west on Holland Road to Samy's Curry, a popular Indian restaurant where the fish-head curry stew is so tasty you'll be glad you had the courage to order fish-head curry stew.
Gear I'm Glad I Had: The heat is fearsome in Singapore. Pack sun protection, lots of water, and a dry shirt for dinner.
—Jonathan Dorn, vice president of strategy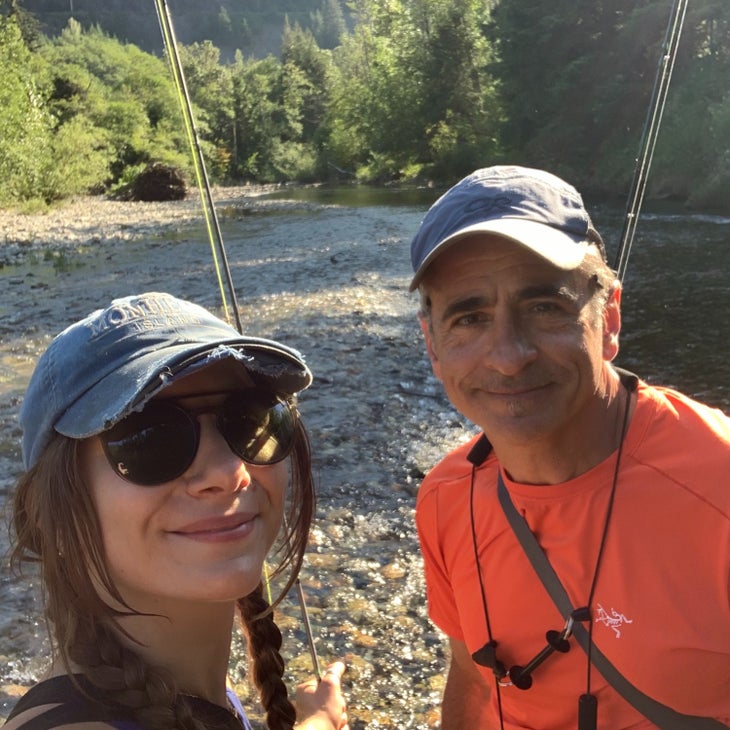 Idaho, Utah, Washington, and Oregon
This summer involved a lot of joyful journeying: I did a mega road trip, leaving New Mexico and driving north for a river adventure in Idaho, with a stop en route to mountain bike in Park City, Utah. A group of friends and I put in on the Middle Fork of the Salmon with a private permit, and I had the most incredible fishing experience of my life. Next I headed west to Washington, where I romped around the Cascades with my parents, mountain-biked, wake-surfed on Puget Sound, and fished for native trout. After a few weeks, I cruised down to Bend, Oregon, where friends and I rode the Mount Bachelor Bike Park (which boasts more than 300 miles of singletrack and offers bike rentals) and a bunch of local trails. We also ran up mountains and along river paths, floated the Deschutes, and fished everywhere we could make a cast.
Gear I'm Glad I Had: A mostly reliable 2006 Subaru Outback with a Kuat NV 2.0 bike rack, an Orvis Recon rod, and a collection of flies that my dad passed down to me. Also invaluable were a 110-liter NRS Bill's drybag, an Astral Layla PFD, my old faithful REI Half Dome tent, a two-piece suit from Left on Friday that's both flattering and secure for water sports, a Juliana Roubion bike and an airy jersey from Rapha, and a Garmin InReach satellite communicator in case shit hit the fan.
—Abigail Barronian, senior editor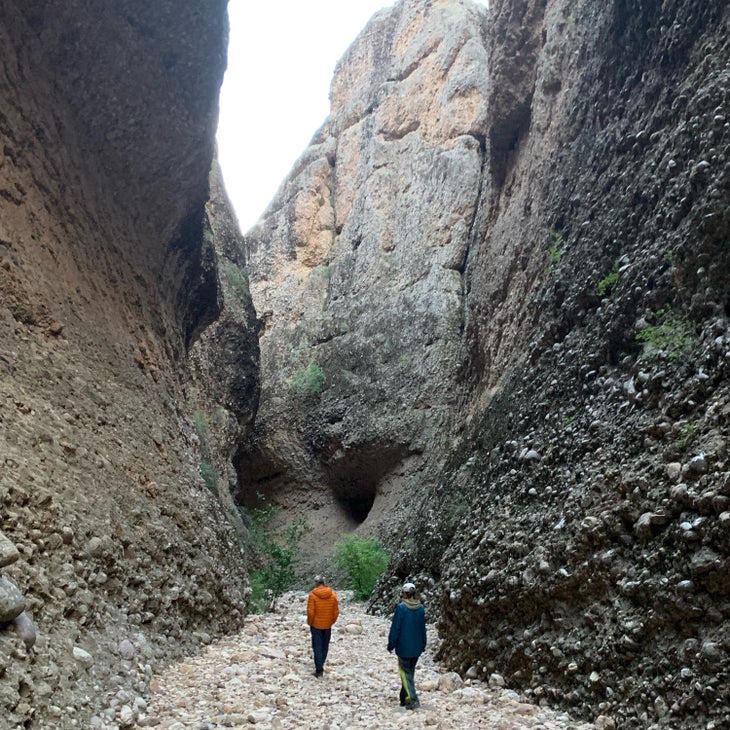 Central Utah
In July, my husband and I and two friends went climbing in Maple Canyon, in central Utah (about 70 miles south of Provo), for five days. It's hard to get campsites here, and by looking months ahead, we were lucky enough to nab the area's group site ($40 per night), albeit for the weekdays only. Maple Canyon is set at 6,700 feet elevation. Winding trails and corridors lead through dense maples and up to fantastic climbing spots, where we used twisting, turning and palming moves on often overhanging walls studded with cobbles that ranged from pebble to salad-bowl size. I'd been here three times in the past, once with my husband, Mike Benge, and our then young boys, who mostly built forts and rode their bikes around the trails but climbed some. I remember Teddy, then nine, struggling mightily up the sweeping 80-foot arête of the Minienticer, a 5.9, his small body creeping higher and higher. Another great time I came with a group of mostly women and their dogs (one of the women was the late Charlotte Fox of Mount Everest and 8,000-meter-peak fame). But each time we've camped here amid the trees, we awake to birdsong from robins and thrushes. This year, one friend stayed in a van, while the rest of us had mondo car-camping tents. We never ate at a restaurant, and I only emerged from the canyon a couple times to check texts and, once, to drive for more water and a flyswatter (which I was then accused of wielding obsessively). That errand run led to Spring City, Utah, a Mormon settlement established in 1852 that's listed on the National Register of Historic. Out in the street is a simple fountain for the natural springs that stopped pioneers in their tracks long ago. You can fill your water bottles here, free, and a friend had told me the water was delicious. It was.
Gear I'm Glad We Had: A big, airy Big Agnes tent called the Tensleep.
—Alison Osius, senior editor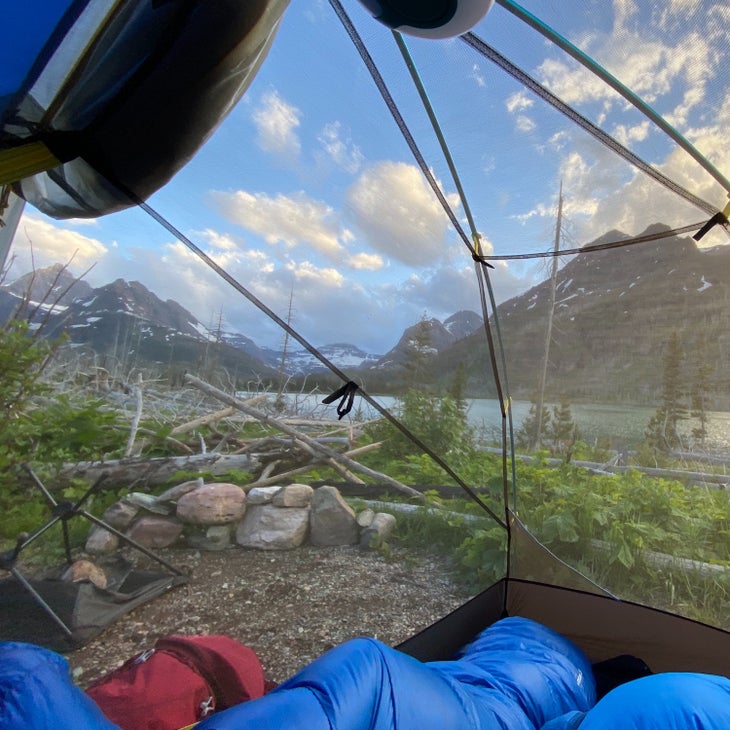 Western Montana
My fiancée and I spent a week in Montana in June, right after record flooding closed Yellowstone National Park. We had to call some audibles—including finding a new place to camp, since the one we booked near Gardiner, Montana, was underwater—but we made the best of it and had a fantastic time exploring the state. While we couldn't make it to Yellowstone (which is now almost all open again, curse our timing!), we explored the incredible mountains surrounding Bozeman, including Hyalite Canyon in the Gallatins. We then took our time driving from Bozeman through Missoula and along Flathead Lake to Glacier National Park. The Glacier area had also experienced lots of late-season precipitation, and one trail to the lake, where we had a backcountry permit to camp, wasn't passable, thanks to deep snow and a swollen river that would have required a chest-deep crossing. But a backcountry ranger was able to find us a lower-elevation zone, and we were blown away by the views while hiking through a burn zone to a site at Red Eagle Lake. Afterward we spent a very comfy night in a handmade wooden trailer at ROAM Beyond in the town of Columbia Falls, about 30 minutes from the West Glacier Entrance.
Gear I'm Glad We Had: Trekking poles. Clacking them together at regular intervals while hiking into Red Eagle Lake gave us peace of mind about surprising a bear. While we avoided any encounters with them in the backcountry, we did spot a black bear family and a grizzly just off the road to Many Glacier, on the eastern side of the park.
—Luke Whelan, senior editor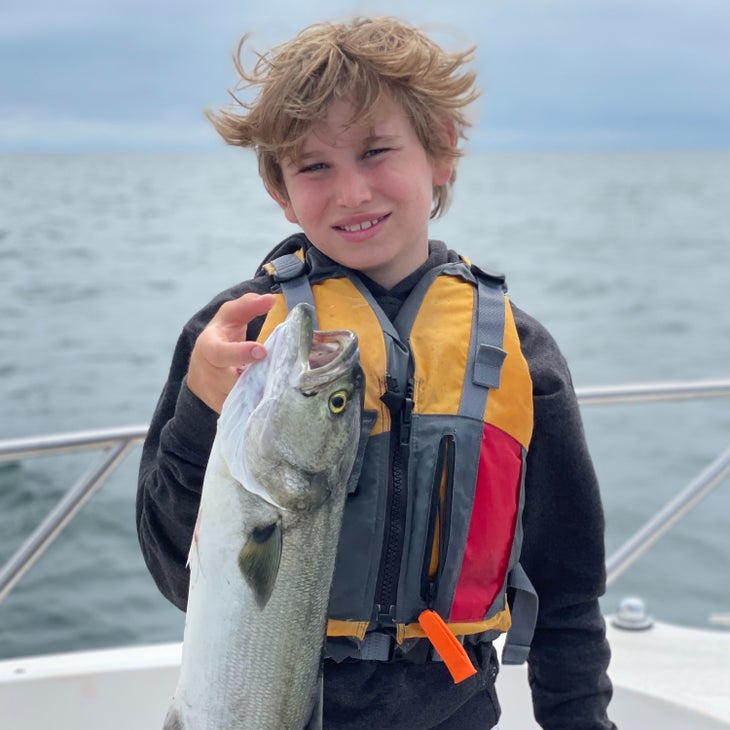 Cape Cod, Massachusetts
What I truly don't understand, what confounds me to no end, is why the boy catches all the fish. I mean, he's ten years old. We're doing the exact same thing, using identical tackle. Sure, I drive the boat and end up fixing most of the line tangles, but still, my gear is in the water almost as much as his. I definitely have a better cast (he won't admit this, but, you know, kids). And yet the boy takes 90 percent of the catch. Oh, whatever—it's still such a blast! We had been waiting three years to get back to south coast of Cape Cod, where, in 2019, we'd first experienced the thrill of chasing bluefish on Nantucket Sound. The ferocious predators attack schools of anchovy-size fish like packs of wolves, which attracts terns and gulls that pluck the fleeing bait off the surface of the water. Find the birds and you've got the fish. The really fun part is casting a lure into a feeding frenzy. Adult bluefish range in size from about ten inches to two feet, but they all strike like cobras and fight like devils. And the battle doesn't end when you land one: the suckers have razor blades for teeth and are best handled with gloves and humility. We rented an 18-foot Boston Whaler from All Cape Boat Rentals (from $425), and on our first day on the water I caught our first blue, a 14-incher, and gave my son a smug look: See? Dad knows what he's doing. Five minutes later, the boy reeled in an ever-so-slightly bigger fish and gave me a smirk. And five minutes after that, he caught a real whopper (see the image above). "This one is huge!" he crowed. "Like, a lot bigger than yours." Yes son, I know. Now stop talking.
Gear I'm Glad We Had: Fishing rods. You can get tackle and friendly advice at Sports Port in Hyannis.
Lead Photo: Luke Whelan