The End of WOW Air Is the End of Iceland's Tourism Boom
The budget airline was responsible for shuttling 30 percent of the country's tourists last year. Its closing will irrevocably change how we get there—and that might be a good thing.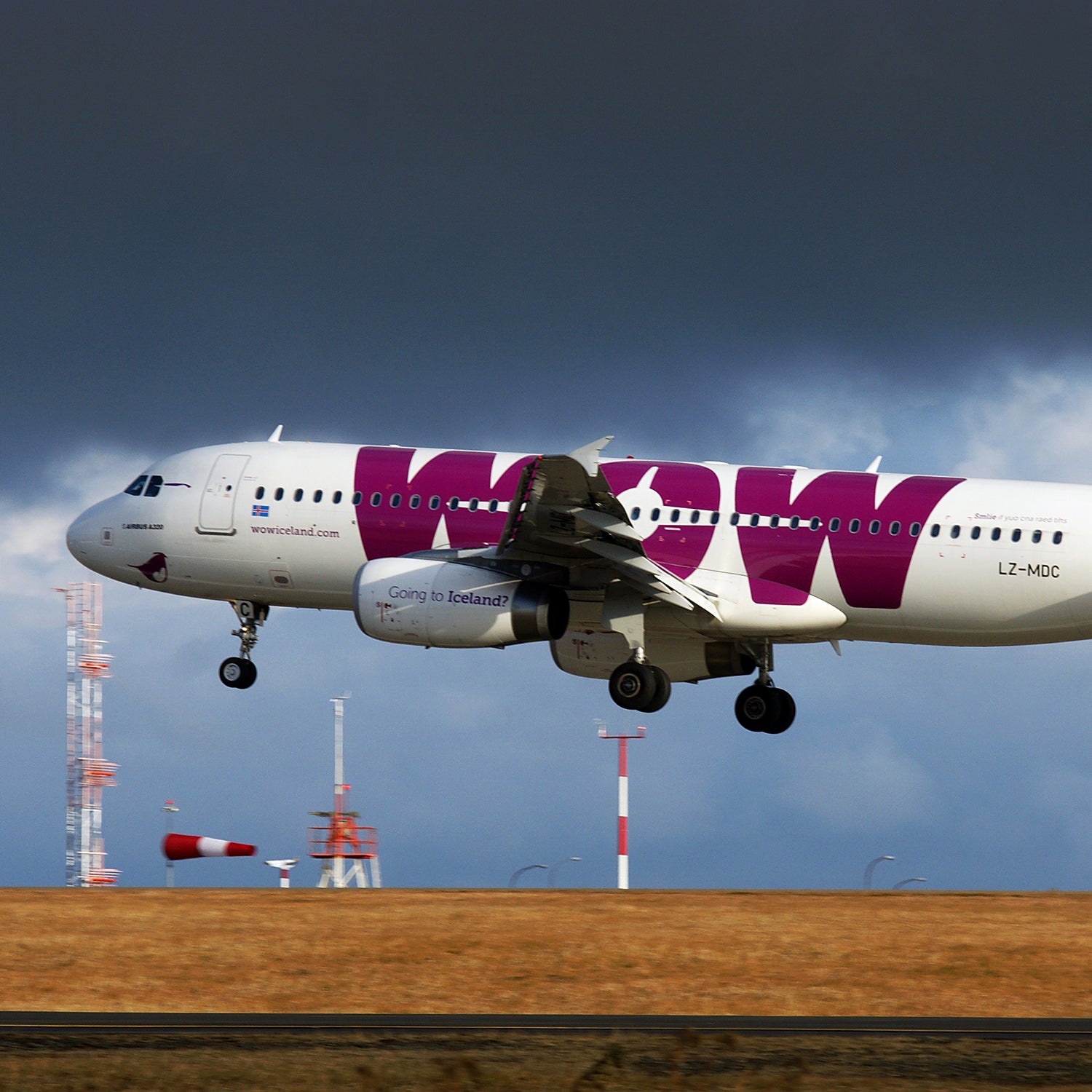 Heading out the door? Read this article on the new Outside+ app available now on iOS devices for members! Download the app.
When I read that WOW Air, Iceland's budget airline, suddenly went belly up on Thursday, a memory immediately came to mind. I was at a pool in Hofsós, in far northern Iceland, where the land meets the sea and snowy peaks loom in the distance, and my friends and I were swimming in the heated water while our hair froze in the air. If you looked at our pictures, you may have thought we were just a group of high-rolling globetrotters hanging out at some exotic five-star resort. But you'd be wrong. That pool was public and only cost $5, and after we were done soaking we got $3 gas-station hot dogs for dinner and headed to our hostel for the night.
I was just a few months shy of my college graduation in 2017, and my friends and I were spending our last spring break in Iceland, courtesy of some ridiculously cheap round-trip tickets that we snagged for just $200. That's less than any flights we could find to the gulf shores of Florida, Alabama, or Mexico, and it was all thanks to WOW. Like thousands of travelers before us, we could never have afforded that bucket-list adventure without the no-frills airline.  
Which is why when I read the news about WOW, my heart broke for how many trips like mine will never happen again. While the cause is still unclear, according to the Points Guy, it seems like lower demand and the cancellation of a last-minute deal to purchase the budget carrier were the final straws. The airline defined, and perhaps created, the modern era of Icelandic tourism by offering a multitude of flights from major U.S. cities to Iceland and Europe for under $250 round-trip. It's why everyone you know suddenly had photos on their Instagram of them hanging out in the Blue Lagoon or strolling along the country's famous black-sand beaches. In fact, according to Reuters, in 2018, 30 percent of Iceland's tourists got there via WOW. Now that the airline is no more, how many young travelers will be able to afford to visit this Nordic country? The answer is not nearly as many.  
And maybe that's a good thing. Iceland has become oversaturated in recent years as a result of these cheap flights and free one-to-three-day "stopovers" in the country en route to other destinations, and it's no secret that the tourism boom has caused its fair share of problems for the tiny island nation, from one-lane highways ill-equipped for tourists speeding in rental cars to death after death of people not prepared for the rough terrain and unpredictable weather. Earlier this week, the country closed the Fjadrárgljúfur canyon after tourist crowds wreaked environmental damage. (Perhaps the crowds were drawn to the canyon because it was the location of a Justin Bieber music video.) But with all those problems came money—so much money that according to the World Economic Forum, 8.2 percent of Iceland's GDP came from tourism in 2018, making it one of the most tourism-dependent countries in the world. According to Bloomberg, some estimates predict that the closing of WOW could snatch away nearly 3 percent of that.
When I was there not too long ago, it was still possible to leave the tourists behind in the so-called "golden circle" that surrounds the capital city of Reykjavik and explore the country's primordial landscape alone. There's a reason practically every adventure show and movie from Star Wars to Game of Thrones films there. When you drive along the barren northern coast, you still feel like you are the first outsider to ever lay eyes on its craggy shoreline and fishing villages.  
A lot of people are rightfully mad at WOW Air—the company's closure and cancellation of all planned flights left travelers stranded around the world, with no idea how they would get home or if they would get their money back. But when the dust settles and people find other flights, all those of us who traveled there on a budget will be left with are the memories of great adventures that could never have happened without airlines like WOW.