Outside Business Journal
A New Boot Brand Launched Today. Sustainability Is Front and Center.
Nevada-based footwear startup Erem has built a business around circularity and sustainability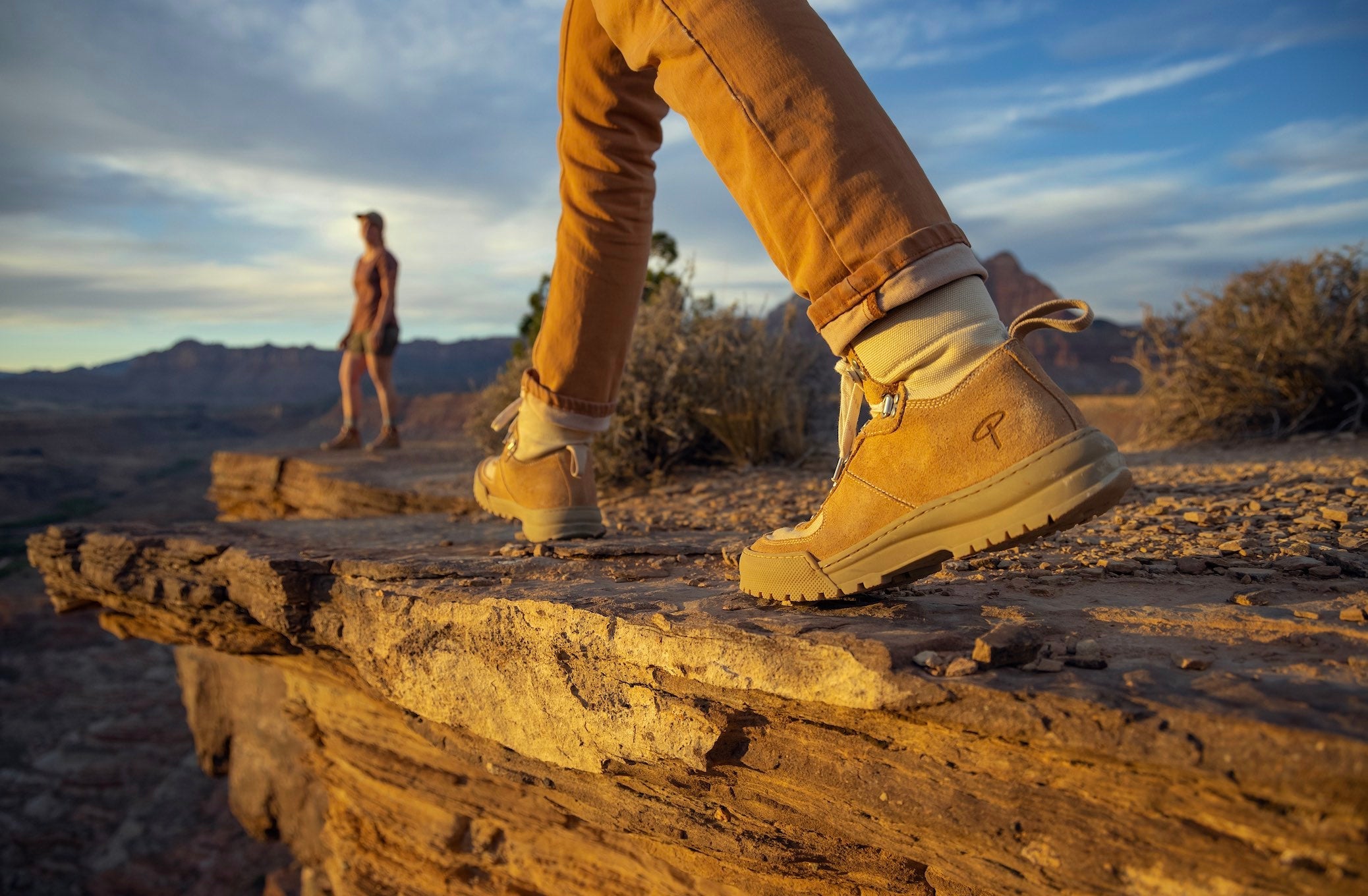 Heading out the door? Read this article on the new Outside+ app available now on iOS devices for members! Download the app.
Although Noah Swartz has footwear in his blood—as the son of Timberland's former CEO and the great-grandson of its founder—he's clear that the launch of his new "desert performance" brand, Erem, is charting new territory. 
The Nevada-based boot brand launches today with two initial offerings in both men's and women's fits: a mid-rise hiker, the "Xerocole" ($169.99), and a high-cut desert model similar to a military boot, the "Xerocole Expedition" ($199.99). Erem will primarily be direct-to-consumer, with two independent, family-owned outdoor retail partners in Arizona. Swartz says there are ongoing conversations about working with more small retailers, but that any future brand partners must match the company's environmental and cultural ethos.
"We're trying to raise the bar for the entire industry," Swartz said of the strategy.
How Erem Got Started
Swartz, most recently based in Los Angeles, first conceived the idea for the brand at the start of 2020, following a particularly rough day of hiking in southern Utah. Drawing on his longtime love for the desert, his family's business heritage, and his own entrepreneurial acumen, he knew could devise a better desert boot that also pioneered new ways of thinking about sustainability.
Erem is a "biocircular" brand, meaning it uses only materials with "100 percent proven" paths back to nature and full recyclability.
"Some people talk about circular products, but no one is talking about circular products with the bio component," Swartz said.
For Swartz, biocircularity is the next frontier of the sustainability conversation. He says the company plans to develop a recycling program to help customers return their products once they're done with them. In essence, it means that the company has the ability to produce very little waste, even as it puts new products into the world.
A Commitment to…the Prickly Pear Cactus
The other key component of Erem's sustainability strategy is to plant one million prickly pear cacti, an important player in desert carbon sequestration. The plant thrives on minimal water and can mitigate the carbon impact of as much as 40 gallons of burned gas over its lifetime. 
Swartz said Erem has planted 250 cacti at its farm outside Joshua Tree, California, and based on growth projections, is already speaking with a second farming partner in New Mexico. Each cacti produces four pads in its first year and each pad equals one new plant, so the numbers add up fast.
"Right now, the key challenge for us is to build and develop infrastructure [to support these plans]," Swartz said.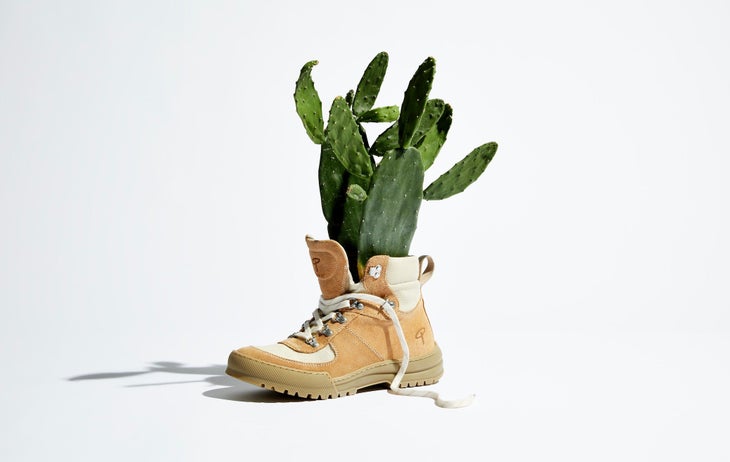 Financial Support from Family
Swartz's father, Jeffrey, and grandfather, Sidney, provided some initial funding for Erem with Jeffrey also offering important directional support as Noah crafted the brand concept. 
"My dad brings multibillion-dollar thinking," Swartz said. "That's offered a license for us to think big, to literally reinvent how we make performance footwear. That's been critical for us."
Erem is opening with a fully remote team of five, though Swartz says he plans to hire quickly as the brand grows. There are plans to release a sandal and other models in 2022 as well. The overall goal is not just to put better boots into the market, but to get the attention of bigger players who might have room to make their businesses more sustainable. 
"If we do a good job getting out the word, we'll put pressure on folks like Patagonia to look at biocircularity," Swartz said. 
Trending on Outside Online